1.Introduction of abstract female sculpture
Abstract female sculpture is an exquisite artwork. The woman sitting in a shawl is a bronze sculpture larger than a real person, located on a stepped base. The proportions of the characters are irregular, with a small head and a very sturdy torso, with legs accounting for almost half of the sculpture. This lady is wearing a sleeveless, knee high dress, with wrinkles that seem to fit tightly against her body. From the side, it is obvious that she is leaning forward slightly. Compared to her massive body and heavy legs, her arms appear relatively slender.
The uniqueness of this sculpture lies in its irregular proportions and intricate craftsmanship. The smaller proportion of the head creates a slightly exaggerated effect, allowing the viewer to focus more on the mystery and inner world of the woman. The sturdy trunk, on the other hand, was cleverly handled by the sculptor, showcasing the toughness and plasticity of the bronze material. This irregular proportion and exquisite sculpture craftsmanship add a unique aesthetic and artistic atmosphere to the sculpture.
Such sculptures hold an important position in artistic decoration. It can attract people's attention, trigger their thinking and association. The power and confidence conveyed by Henry Moore's sculpture can stimulate the viewer's inner emotions and thinking. Its unique proportions and exquisite craftsmanship make it a highlight of art and decoration, creating a unique and captivating atmosphere both indoors and outdoors.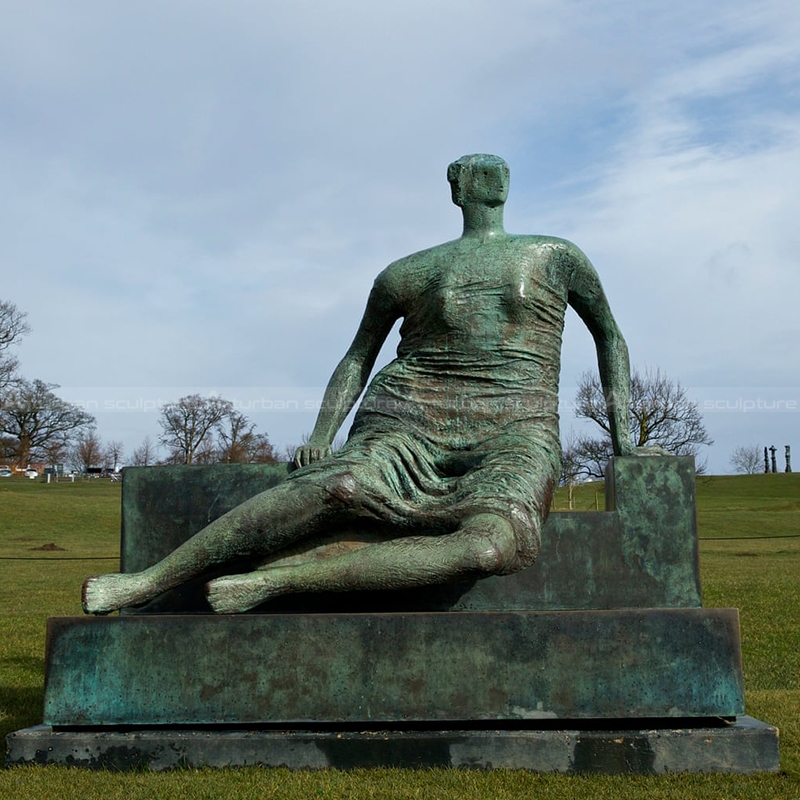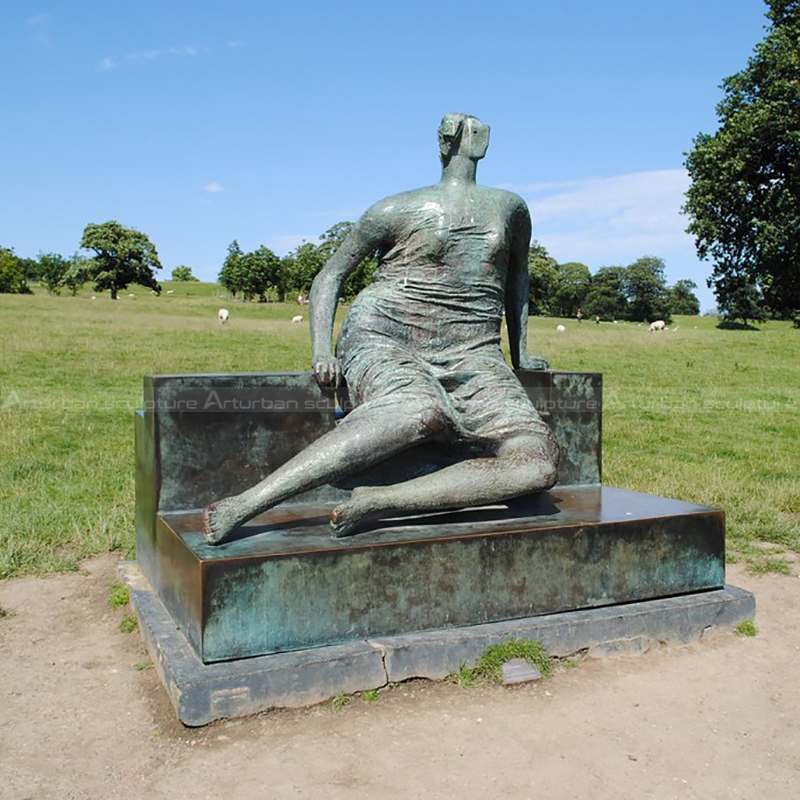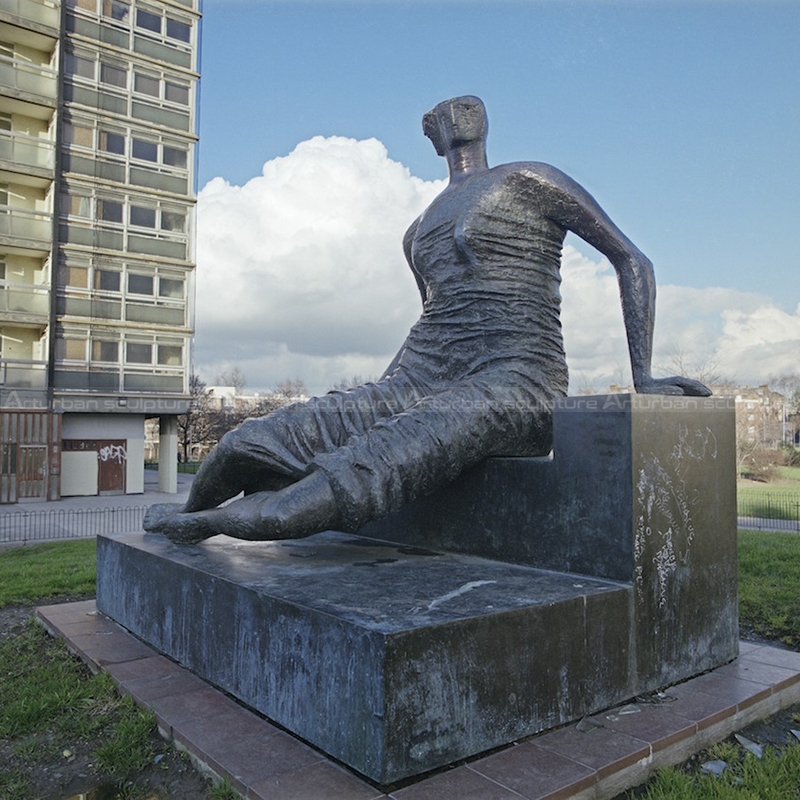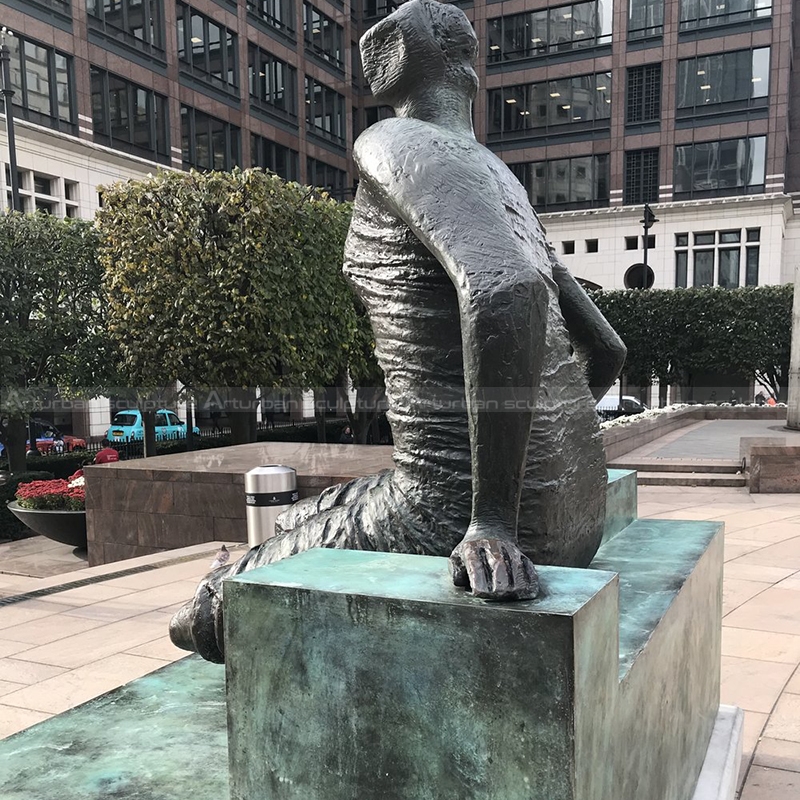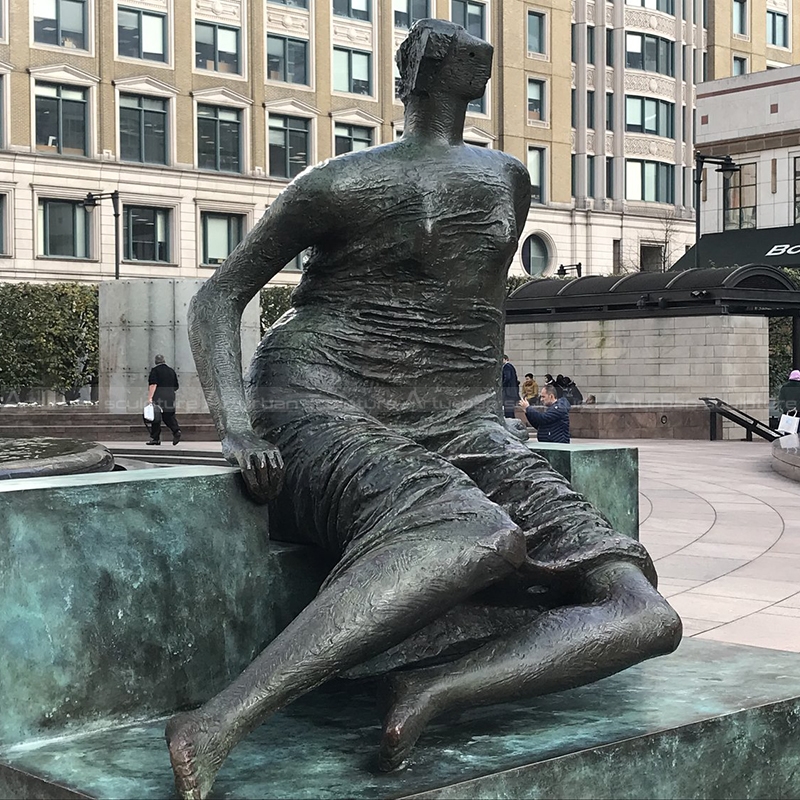 2. Production process of abstract female sculpture
My artist will make 1:1 clay mold, when finished clay mold. We will take photos for your reference, the clay mold can modify any
details till you satisfied with it. Then we go ahead to make statue, when finished statue, also we will take photos for your reference.
After you satisfied with all, I will arrange packing and shipment. Arturban sculpture can make large dog statue in bronze, marble,
fiberglass, stainless steel. Our team will make a production plan, according to your design, budget, delivery time, or any other service.
Our final aim is to supply high quality and cost-saving sculpture efficiently.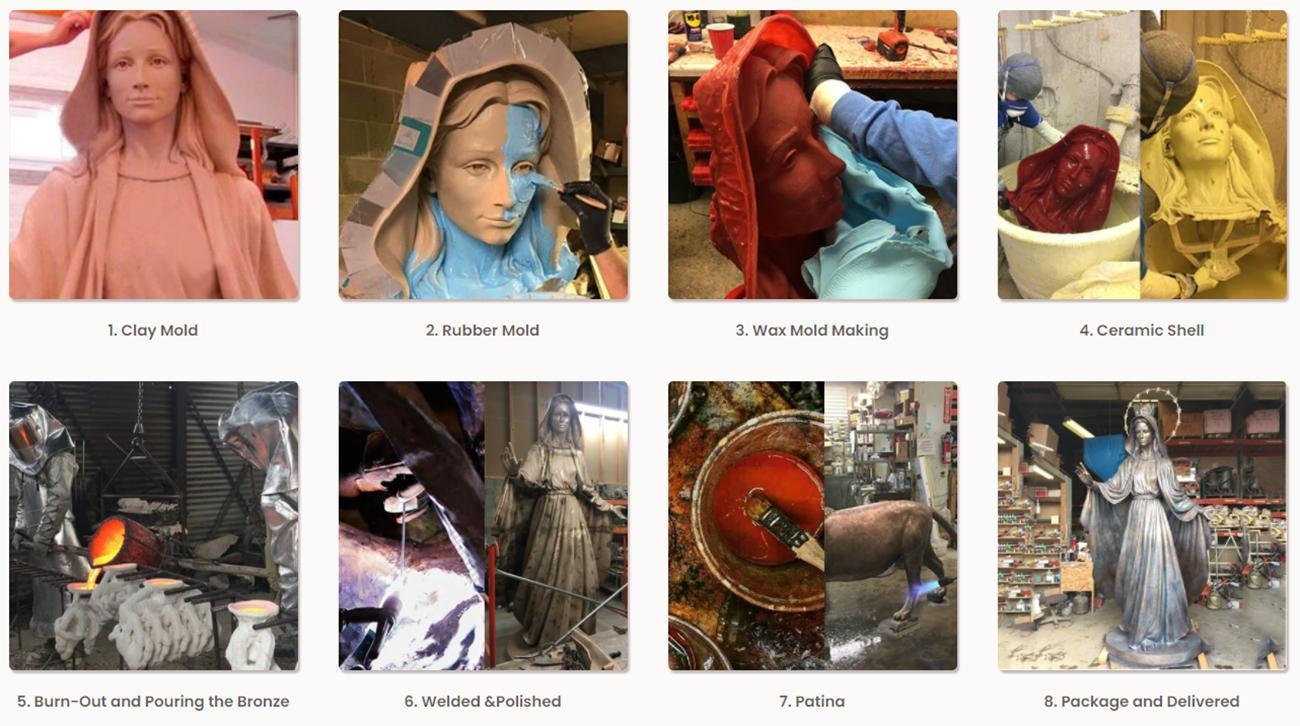 Send us your requirements now, we will reply to your email within 24 hours