1.Introduction of bronze golf sculptures
This is a bronze golf sculptures. Golf is a kind of outdoor sports. Individual or group players play a small ball with a golf club to score a hole, and those who use fewer shots will win. Basketball, football and other ball games have a variety of cool postures. But there is only one basic position in golf from beginning to end. It seems simple and boring, but in fact, it is very knowledgeable. Even a small error in standing posture and direction may lead to a failure in hitting the ball, that is, what ordinary people call "a drop in the bucket, a thousand miles in the bucket". Therefore, every ball player has a deep understanding that it is not easy to play this action well. It requires our body to be very coordinated and concise.
This bronze sculpture is the classic posture of a golfer. Aim at the ball, swing and raise the hand, and the ball flies out. The club in his hand is raised high, and his body and feet twist with his movements. This sculpture shows the figure movement image in the form of sculpture, as if it gave life to the sculpture. We put the sculpture in the outdoor courtyard to integrate the sculpture and the environment, as if the sculpture had life. It bring vitality to the surrounding environment. We support the customization of various sports sculptures. You can contact us at any time for more details.

2. Production process of bronze golf sculptures
My artist will make 1:1 clay mold, when finished clay mold. We will take photos for your reference, the clay mold can modify any details till you satisfied with it. Then we go ahead to make statue, when finished statue, also we will take photos for your reference. After you satisfied with all, I will arrange packing and shipment. Arturban sculpture can make large dog statue in bronze, marble, fiberglass, stainless steel. Our team will make a production plan, according to your design, budget, delivery time, or any other service. Our final aim is to supply high quality and cost-saving sculpture efficiently.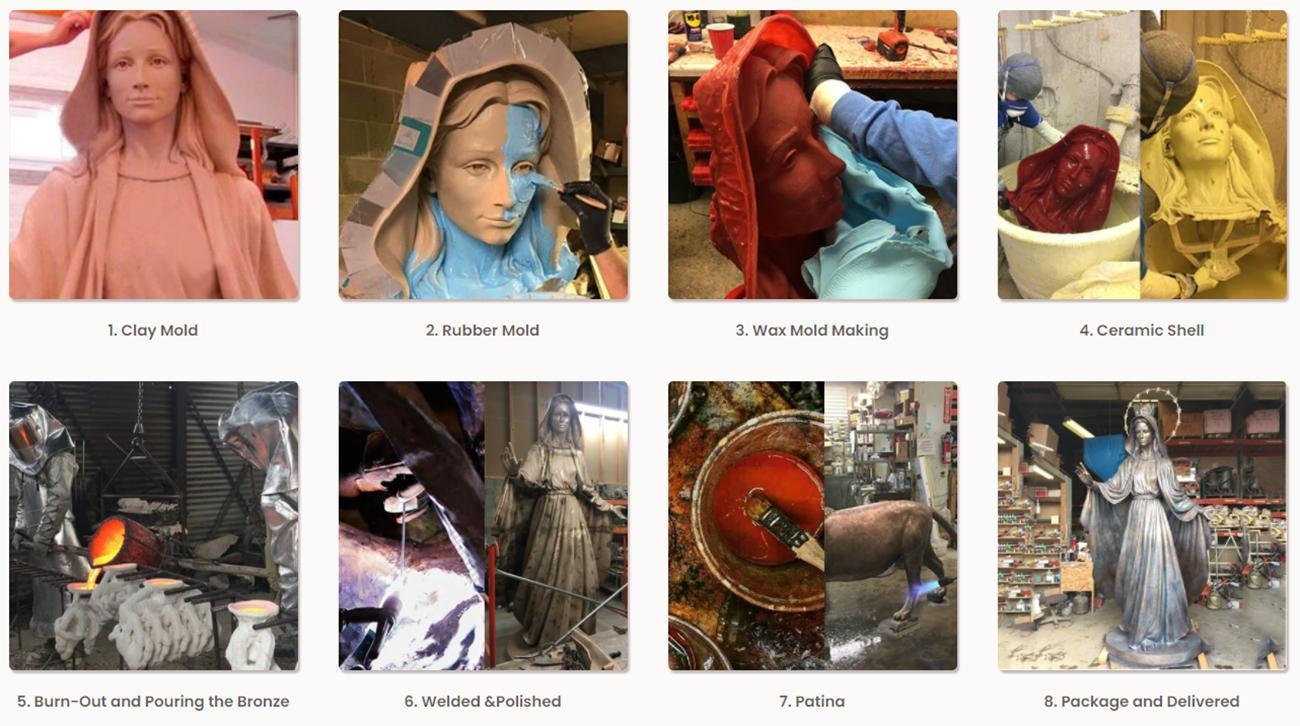 Send us your requirements now, we will reply to your email within 24 hours