1.Introduction of d artagnan monument
This is bronze d artagnan monument. It is a noble commemoration and tribute to the legendary figure d artagnan. In the bloody battle of
Tongersmen in Maastricht on June 25, 1673, d artagnan fought bravely as the captain of the musketeers of the French and national armies,
and finally died. In 1977, in memory of this brave musketeer, a bronze statue was unveiled at the place where he was killed, becoming an
eternal commemoration.
This statue was designed by sculptor Alexander Taratinov, and through his artistic creations, the image of d artagnanis vividly presented.
D artagnan, wearing a war robe and holding a weapon, bravely stood on the pedestal of the sculpture, his gaze firm and resolute. The details
in the statue are meticulously carved, and each line reflects the sculptor's skill and artistic expression. The bronze material gives the statue a
unique texture and luster, while also possessing durability and antioxidant properties, allowing it to withstand the test of time and be
permanently preserved.
The advantage of making this bronze statue of the d artagnan Monument is that it is not only a work of art, but also a symbol and commemoration.
It showcases the heroic image and fearless spirit of d artagnan with full carving and delicate craftsmanship, allowing people to feel the glory and
legend he represents. The existence of this sculpture is not only a tribute to D artagnan, but also a precious witness to History of France and military
culture.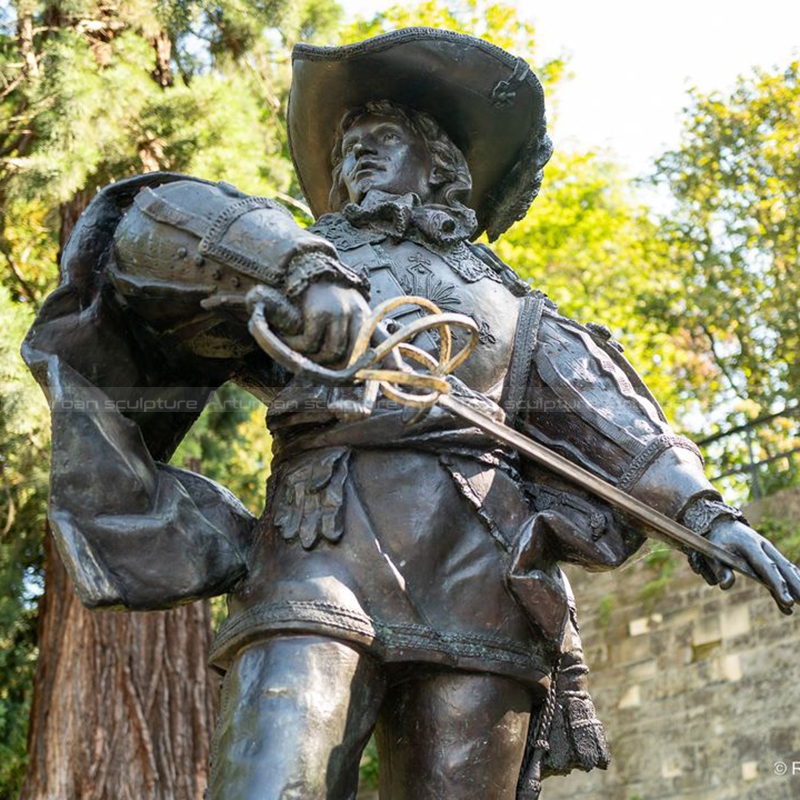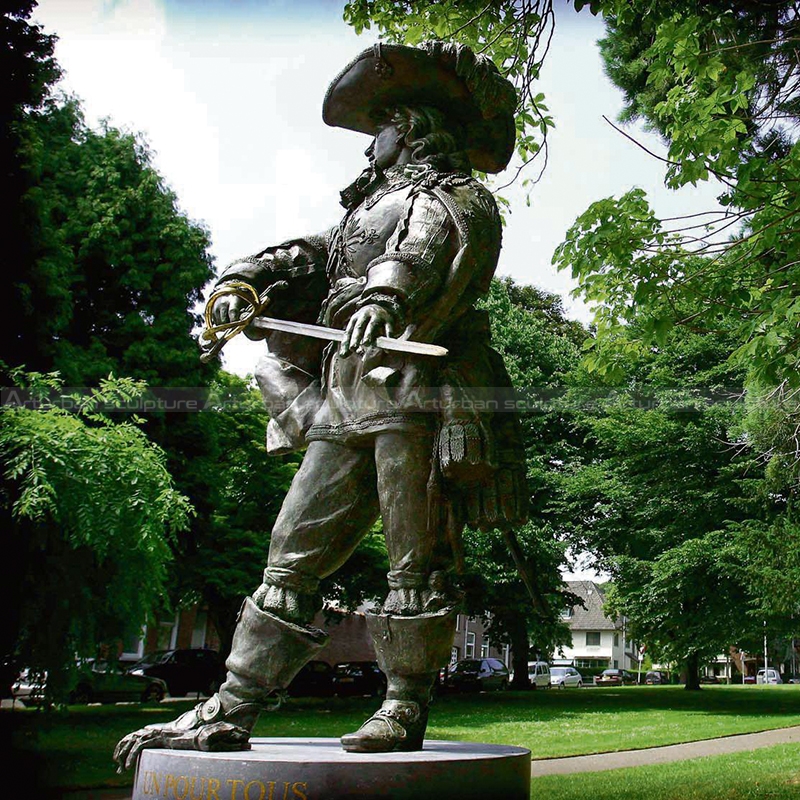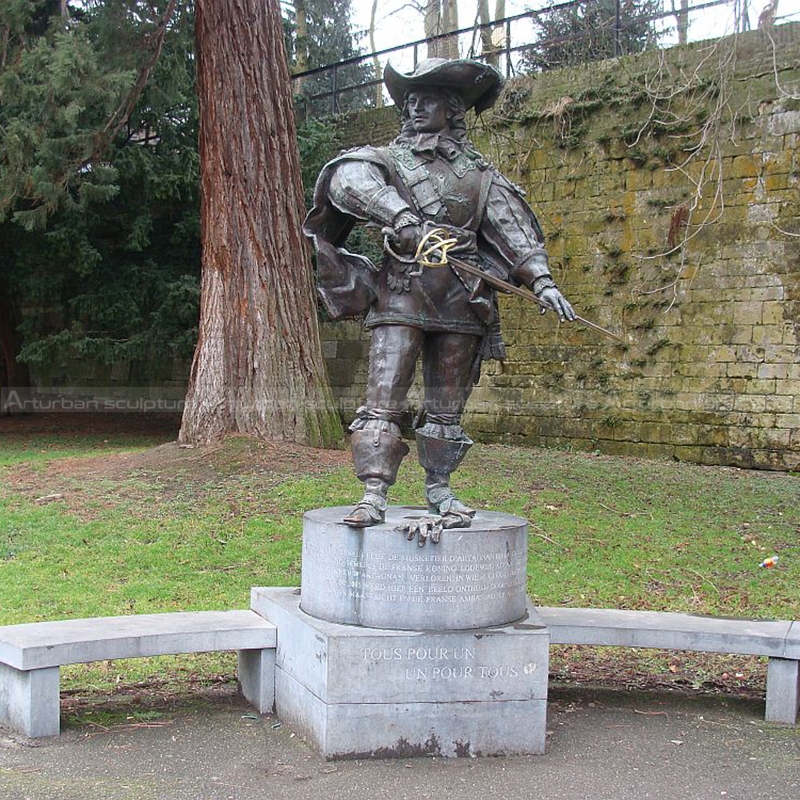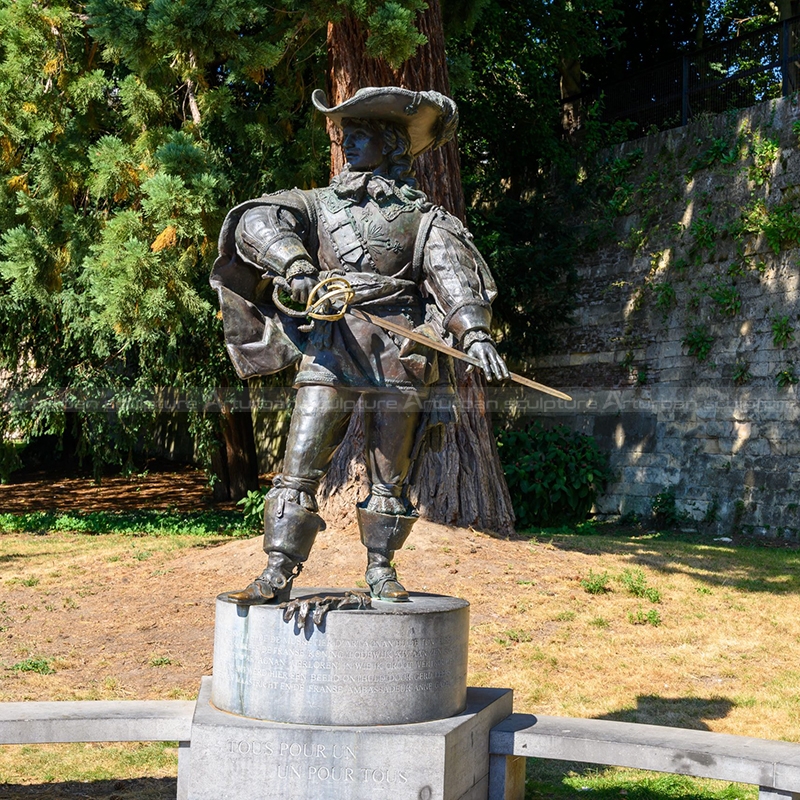 2. Production process of d artagnan monument
My artist will make 1:1 clay mold, when finished clay mold. We will take photos for your reference, the clay mold can modify any
details till you satisfied with it. Then we go ahead to make statue, when finished statue, also we will take photos for your reference.
After you satisfied with all, I will arrange packing and shipment. Arturban sculpture can make large dog statue in bronze, marble,
fiberglass, stainless steel. Our team will make a production plan, according to your design, budget, delivery time, or any other service.
Our final aim is to supply high quality and cost-saving sculpture efficiently.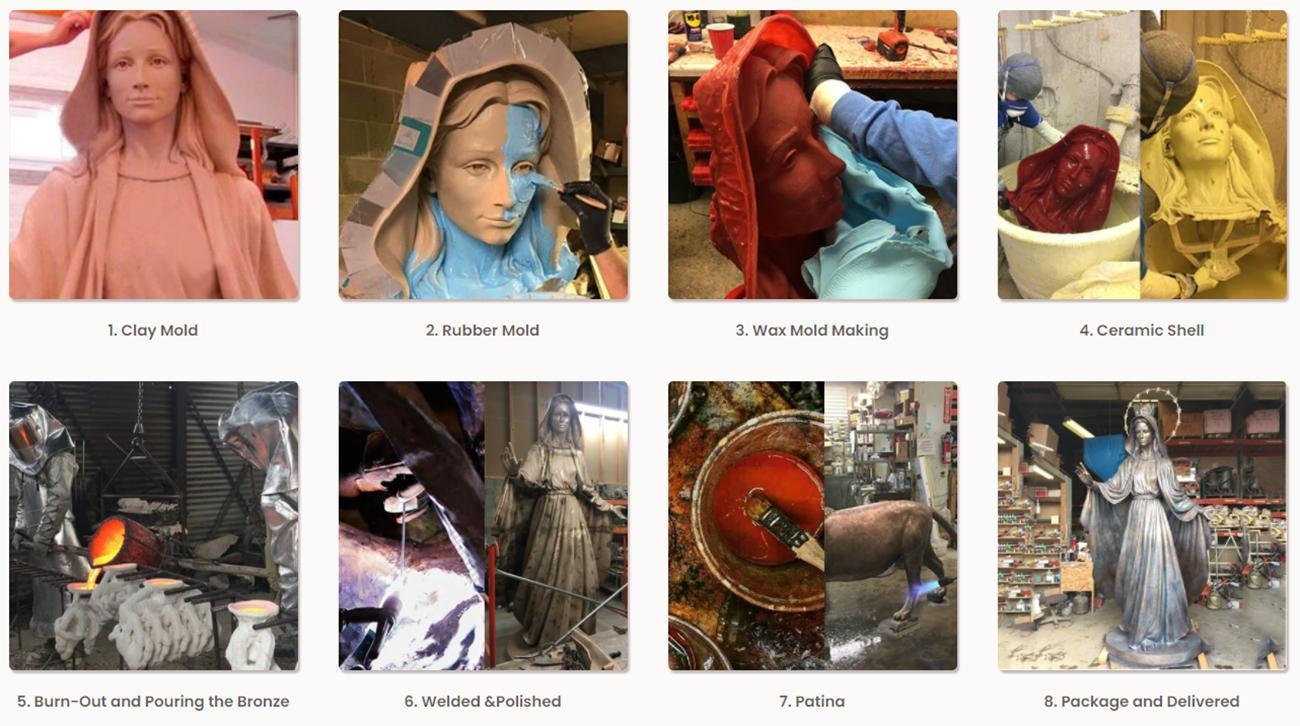 Send us your requirements now, we will reply to your email within 24 hours