1. Introduction of native american horse sculpture
This is the native american horse sculpture. It depicts a scene of an Indian sitting on a horse's back. Native Americans wear
traditional clothing, with a tall and confident posture, as if demonstrating courage and strength. His head is high and his gaze
is firm, symbolizing perseverance and pursuit. With both hands open, it seems to welcome and worship, demonstrating an
open and tolerant attitude. The bronze material endows the sculpture with detailed texture and luster, making the character
images lifelike and giving people a strong visual impact.
Bronze Indian Riding Horse Statue play an important role in decoration. It can be placed in public places, gardens, or courtyards,
becoming an eye-catching and aesthetically pleasing artwork. Such sculptures can become the focal point of the landscape, adding
a unique atmosphere and style to the surrounding environment. At the same time, bronze character sculptures also convey a
cultural, historical, or spiritual significance, representing specific values and symbols. They can stimulate people's emotions and
thinking, providing inspiration and reflection for viewers.
In terms of production, bronze material has many advantages. Firstly, bronze has durability and corrosion resistance, which can
withstand the test of time and natural environment, and maintain its beauty and quality for a long time. Secondly, the bronze
material can be finely processed and carved to present rich details and textures, making the sculpture more vivid and realistic. In
addition, bronze also has good toughness and plasticity, which can achieve complex shapes and postures, showcasing the creativity
and skills of artists.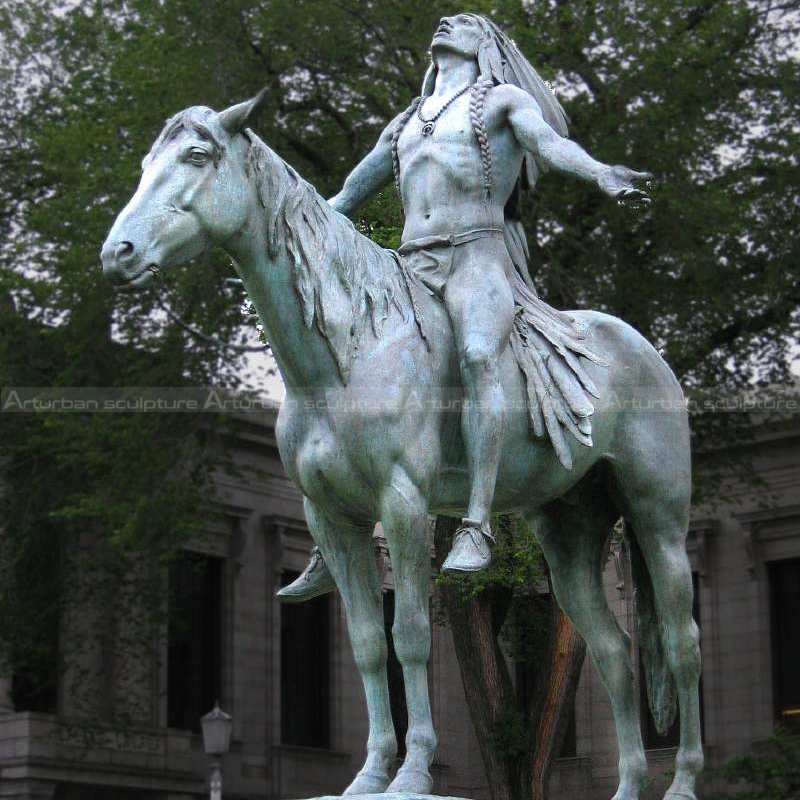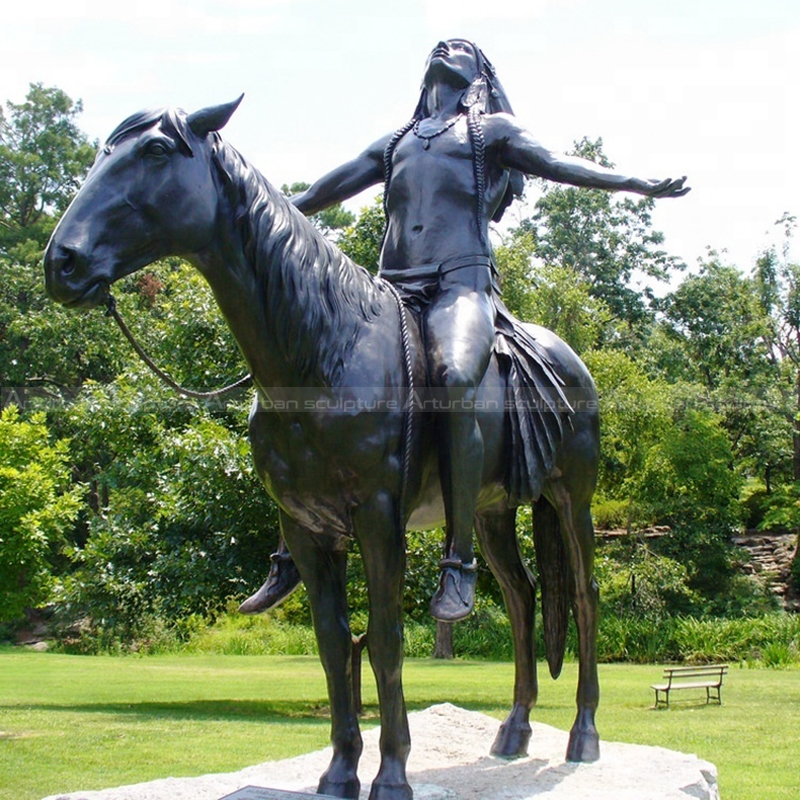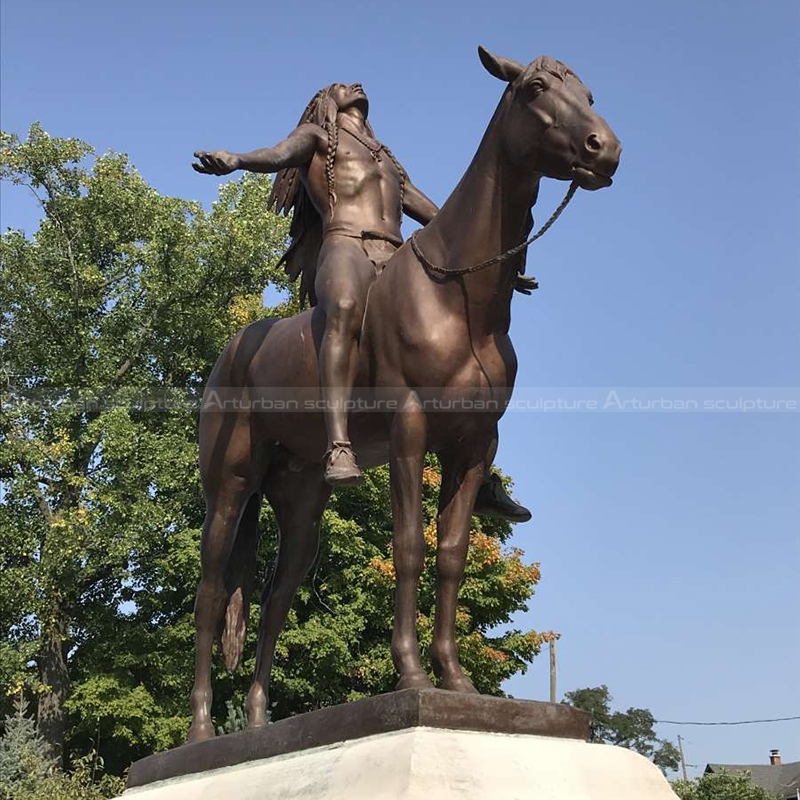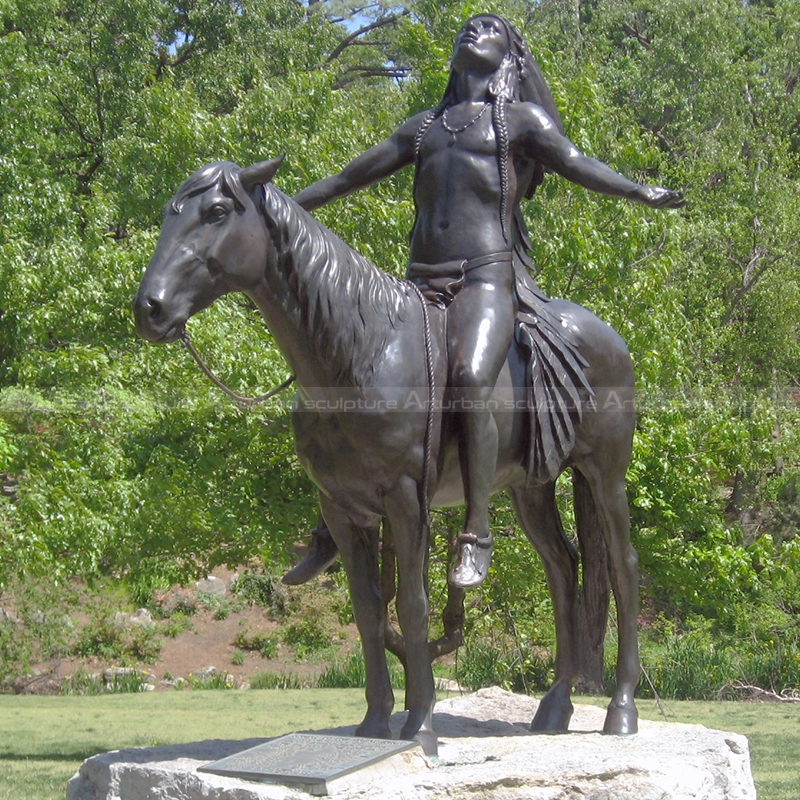 2. Production process
My artist will make 1:1 clay mold, when finished clay mold,  we will take photos for your reference, the clay mold can modify any
details till to your satisfactions with it. Then we go ahead to make statue, when finished statue, also we will take photos for your
reference, after your satisfactions, I will arrange packing and shipment. Arturban sculpture can make large horse statue in bronze,
marble, fiberglass, stainless steel. Our team will make a production plan, according to your design, budget, delivery time, or any
other service. Our final aim is to supply high quality and cost-saving sculpture efficiently.
Send us your requirements now, we will reply to your email within 24 hours