1. Introduction of paddington bear sculpture
This is the paddington bear sculpture. Paddington Bear sat on a bench, attentively enjoying the jam sandwich in his hand. He wore
a classic hat and coat, with a gentle and cute facial expression. The bronze material exhibits a smooth texture, giving a metallic touch.
The posture of Paddington Bear is natural and vivid, and his jam sandwich has rich details, as if one can smell the sweet aroma
emanating from it. The overall sculpture presents a combination of static and dynamic elements, showcasing the charm and love of
Paddington bears. This sculpture is eye-catching and has become a classic image in people's eyes, reminding them of the warmth and
familiarity of the Paddington Bear.
Bronze Paddington Bear Statue is a suitable decoration for placing in public spaces. It can be placed in parks, squares, gardens, or places
with busy pedestrian traffic. The warm image of this sculpture and the cute Paddington bear will attract people's attention, adding fun and
vitality to the environment. Both children and adults can feel the joy and warmth of the Paddington Bear in front of this sculpture. It can also
become a landmark sculpture in tourist attractions, attracting tourists to come and take group photos as a souvenir.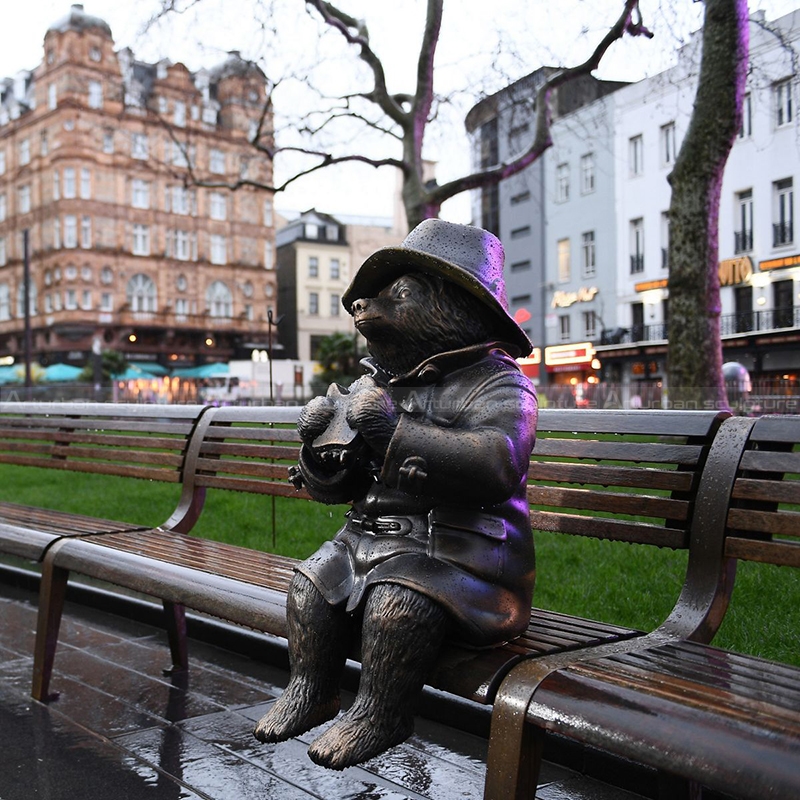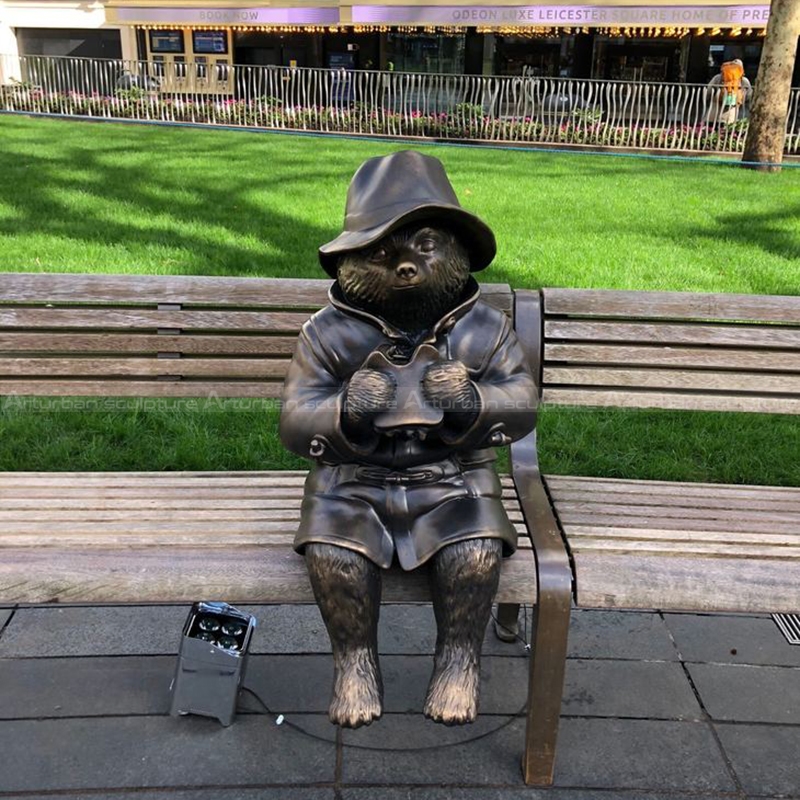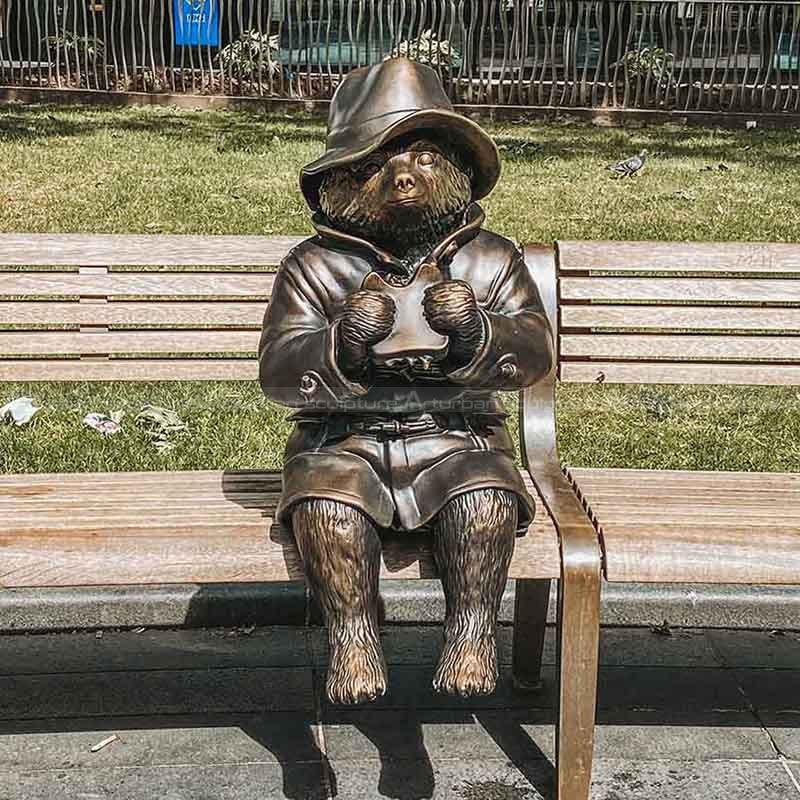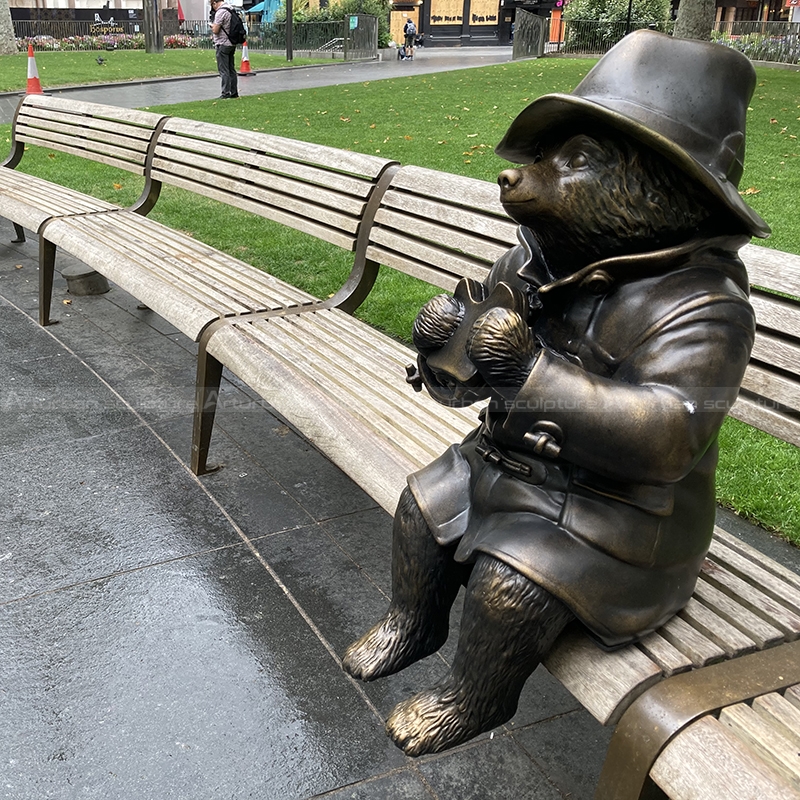 2. Production process
My artist will make 1:1 clay mold, when finished clay mold,  we will take photos for your reference, the clay mold can modify any
details till to your satisfactions with it. Then we go ahead to make statue, when finished statue, also we will take photos for your
reference, after your satisfactions, I will arrange packing and shipment. Arturban sculpture can make large horse statue in bronze,
marble, fiberglass, stainless steel. Our team will make a production plan, according to your design, budget, delivery time, or any
other service. Our final aim is to supply high quality and cost-saving sculpture efficiently.
Send us your requirements now, we will reply to your email within 24 hours