1.Introduction of ruth bader ginsburg sculpture
This is the ruth bader ginsburg sculpture. Gillie and Marc are famous sculptors. They created an impressive Bronze sculpture
depicting the late Associate Justice of the Supreme Court of the United States Ruth Bader Ginsburg. This sculpture showcases
Ginsburg's perseverance and strength, as well as her outstanding contributions in promoting equality and justice.
This Bronze sculpture shows Ginsburg's solemn and firm expression in a judge's robe. The details of the sculpture are lifelike,
showcasing the artist's precise grasp of details from her facial expressions to the folds of her robe. The overall sculpture gives
a solemn and solemn feeling, highlighting Ginsburg's authority and majesty.
The decorative function of this sculpture is to commemorate Ruth Bader Ginsburg's great achievements and her important
contributions to the judiciary. It is placed in public spaces or related institutions, such as court buildings or parks, to showcase
Ginsburg's image and values to the public. It is also a symbol of the concept of equality and justice she represents, inspiring
people to pursue justice and equality.
In terms of production, this Bronze sculpture reflects the advantages of production. Bronze is a high-quality material with durability
and corrosion resistance, which can withstand the test of time and natural factors. It also has good plasticity, allowing artists to accurately
shape the image and details of Ginsburg. The characteristics of bronze materials also enable sculptures to present luster and texture,
enhancing the aesthetic value of artworks.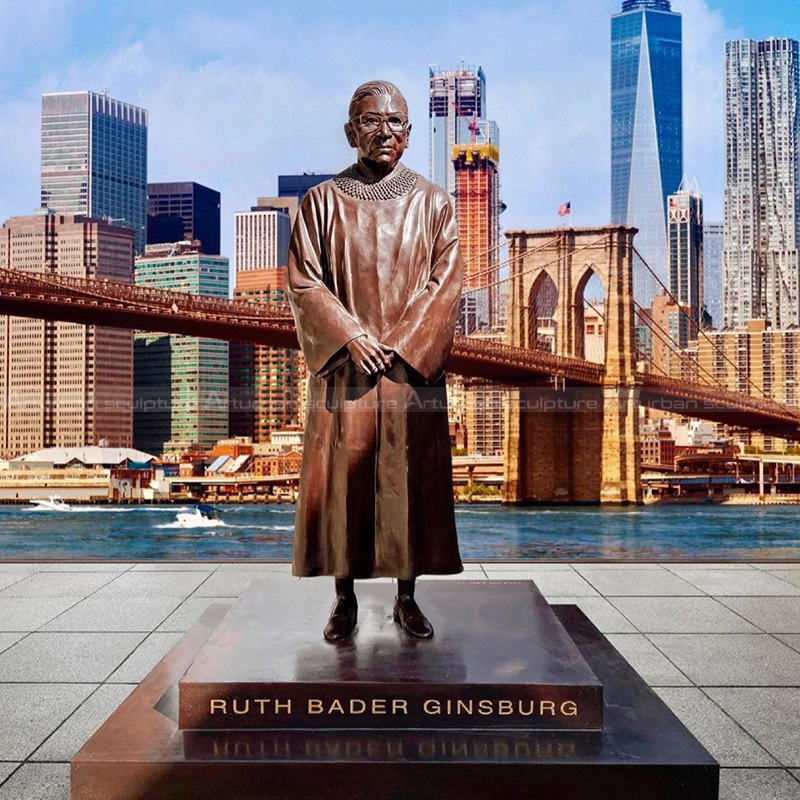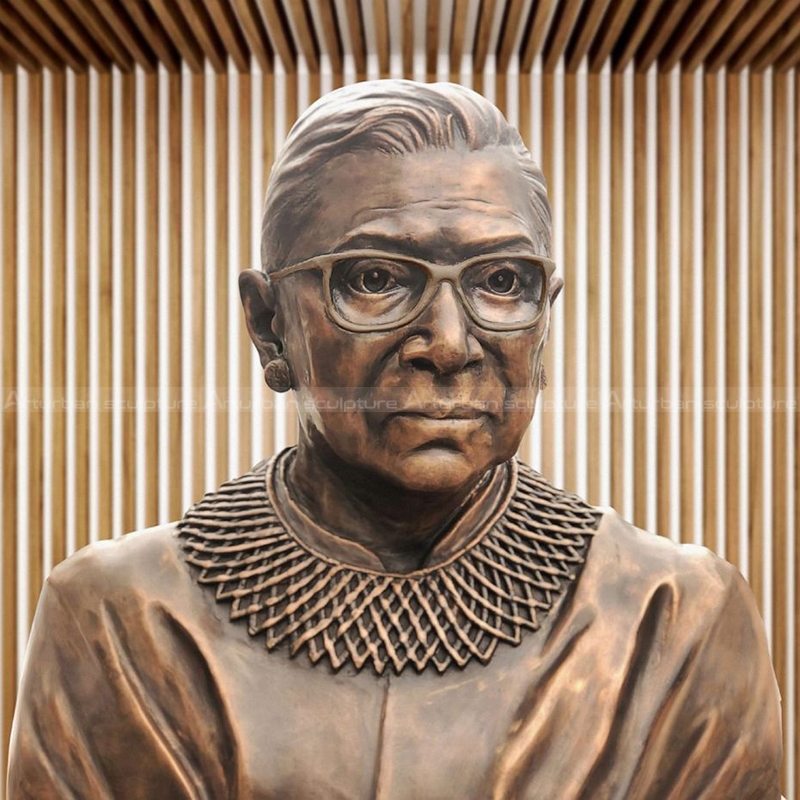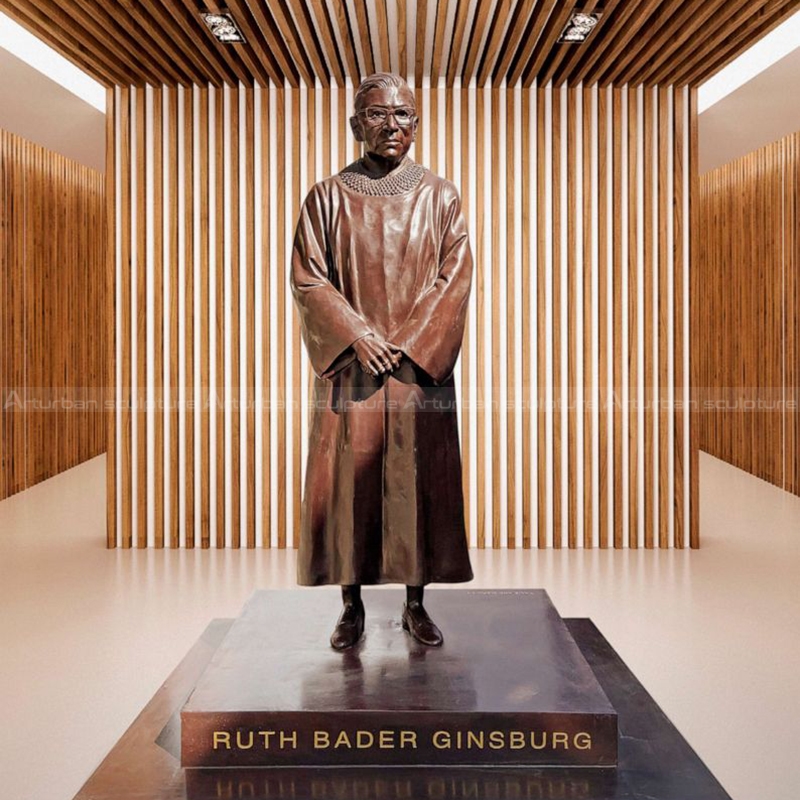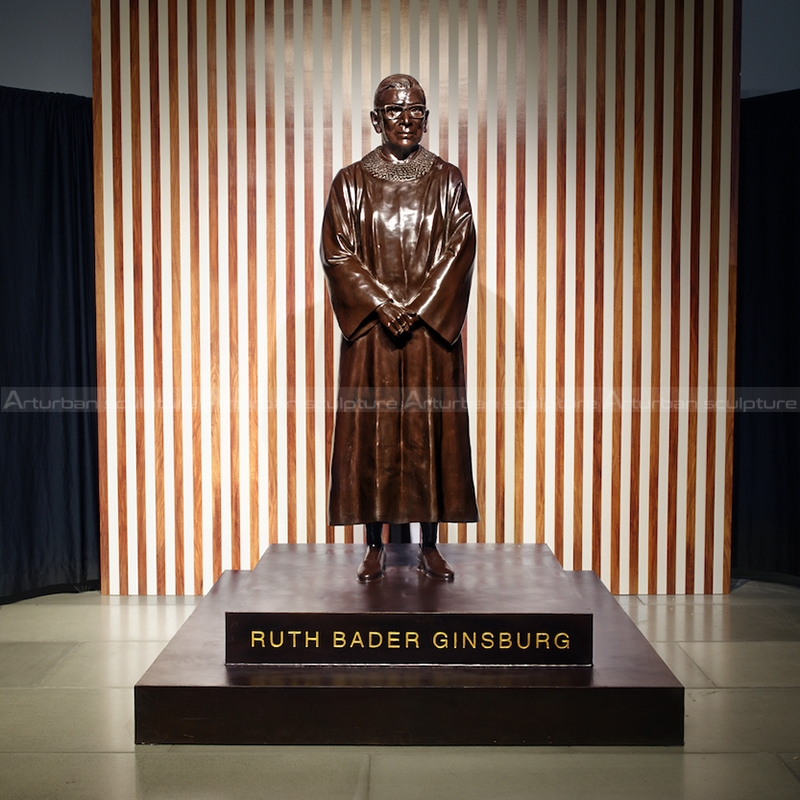 2. Production process of ruth bader ginsburg sculpture
My artist will make 1:1 clay mold, when finished clay mold. We will take photos for your reference, the clay mold can modify any
details till you satisfied with it. Then we go ahead to make statue, when finished statue, also we will take photos for your reference.
After you satisfied with all, I will arrange packing and shipment. Arturban sculpture can make large dog statue in bronze, marble,
fiberglass, stainless steel. Our team will make a production plan, according to your design, budget, delivery time, or any other service.
Our final aim is to supply high quality and cost-saving sculpture efficiently.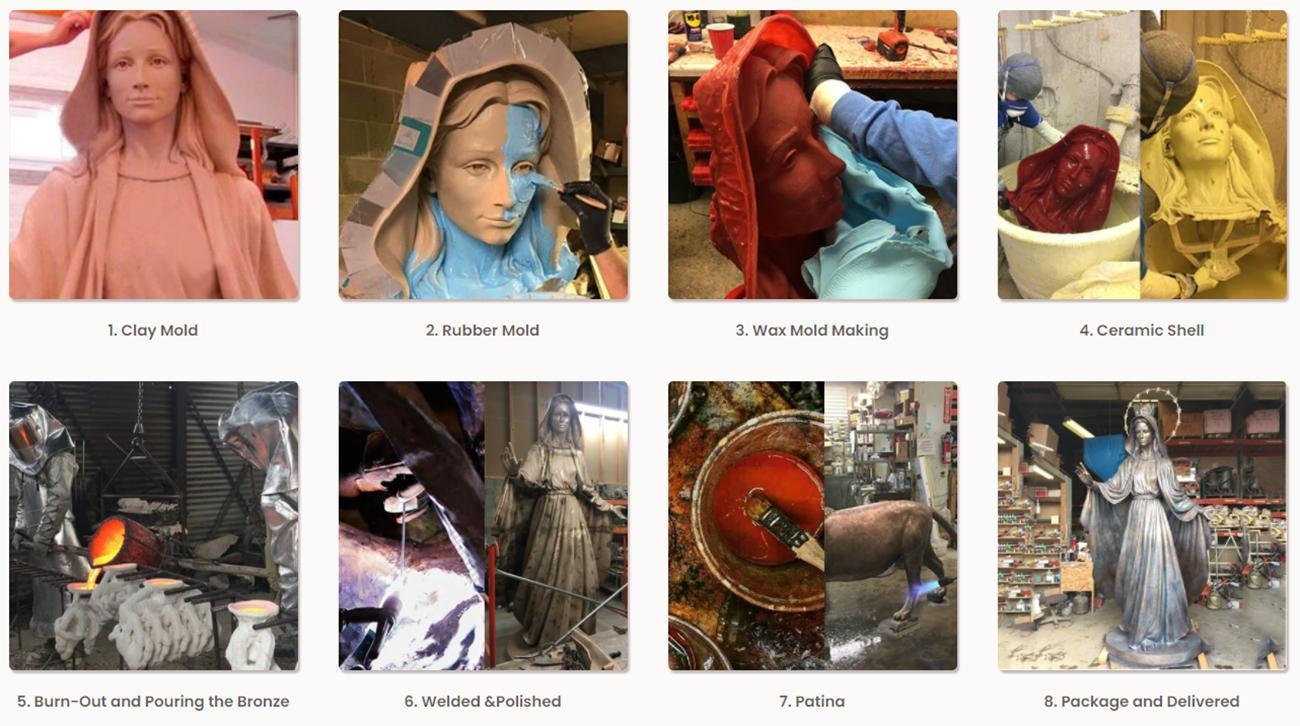 Send us your requirements now, we will reply to your email within 24 hours