1.Introduction of statue of berehynia
The bronze statue of berehynia. This Ukrainian Independence Monument, located in the capital The Centrium, is an
elegant monument. Its construction time coincides with the tenth anniversary of Ukraine's independence. This monument
is the tallest monument in Ukraine, consisting of a 9-meter-high bronze statue placed on a 52 meter long column.
At the top of the pillar is a female statue named Bereginya Oranta. She holds a branch of the lotus plant that symbolizes
the eternal spirit of Ukraine. The image of Bereginya originates from the ancient Slavic religion and is regarded as the
mother of all things and the guardian goddess of the family. The sculpture is made of bronze and showcases the traditional
ethnic clothing of Ukraine. Some details of Oranta, such as the branches of lotus plants, ribbons, and decorations on clothing,
are all plated with gold.
The pillars of the monument are decorated with white marble transported from Italy, with a spiral staircase in the middle.
The total height of the entire monument is 61 meters. The Bronze sculpture weighs about 20 tons.
This exterior decoration function of the Ukrainian Independence Monument is to display the independence spirit and cultural
tradition of Ukraine, symbolizing the Ukrainian people's pursuit of freedom and national independence. It attracts tourists and
Ukrainian people with its elegant architectural style and exquisite sculptures, and becomes one of the symbols of the country.
The advantage of making this sculpture lies in its exquisite craftsmanship and material selection. The bronze material endows
the sculpture with noble and eternal characteristics, while the use of white marble adds a sense of solemnity and luxury to the
monument. At the same time, the height and scale of the sculpture demonstrate Ukraine's grandeur and pride.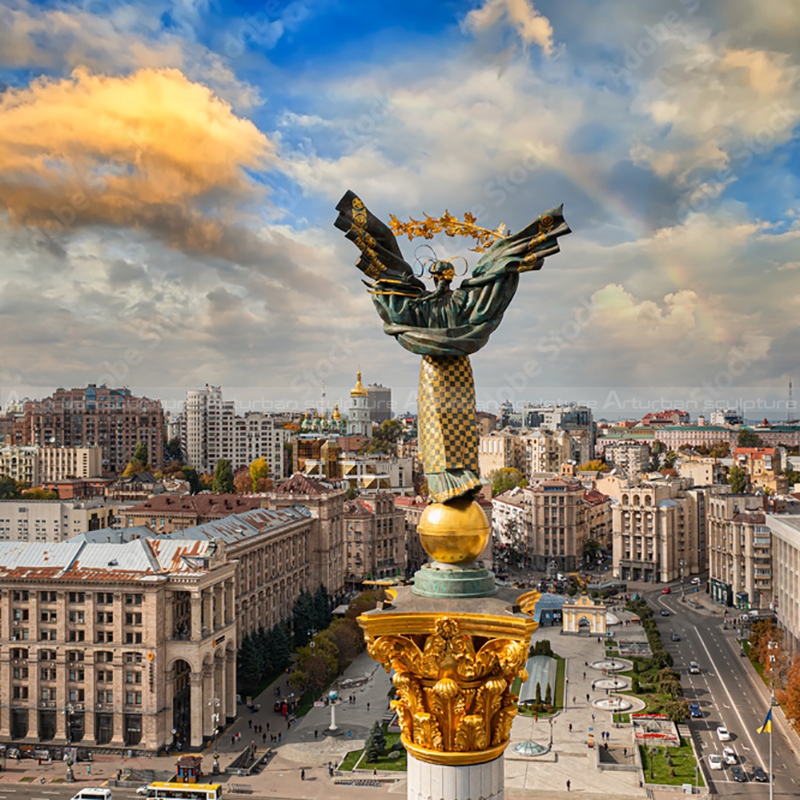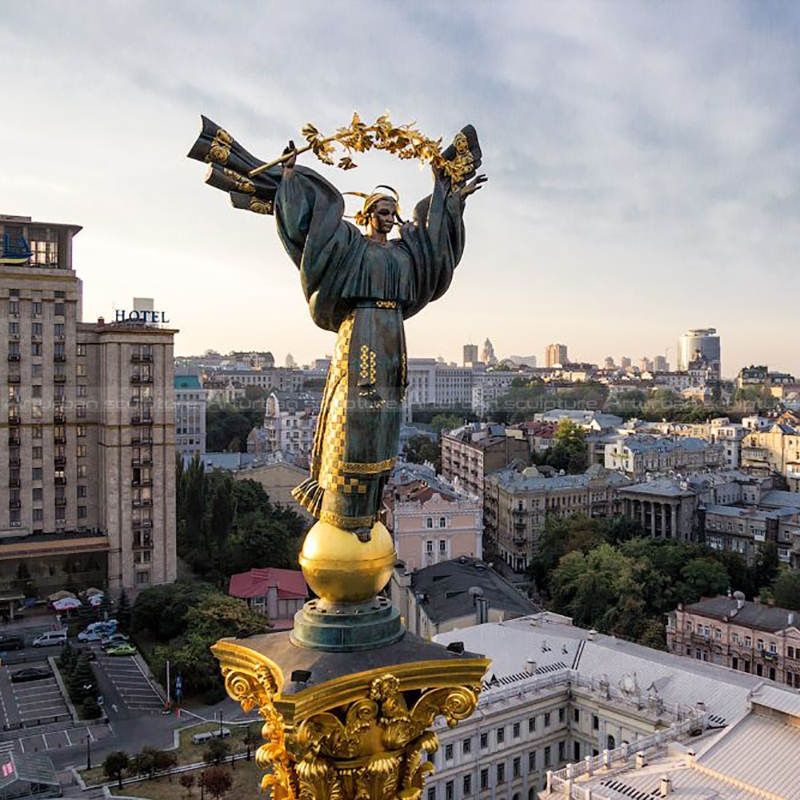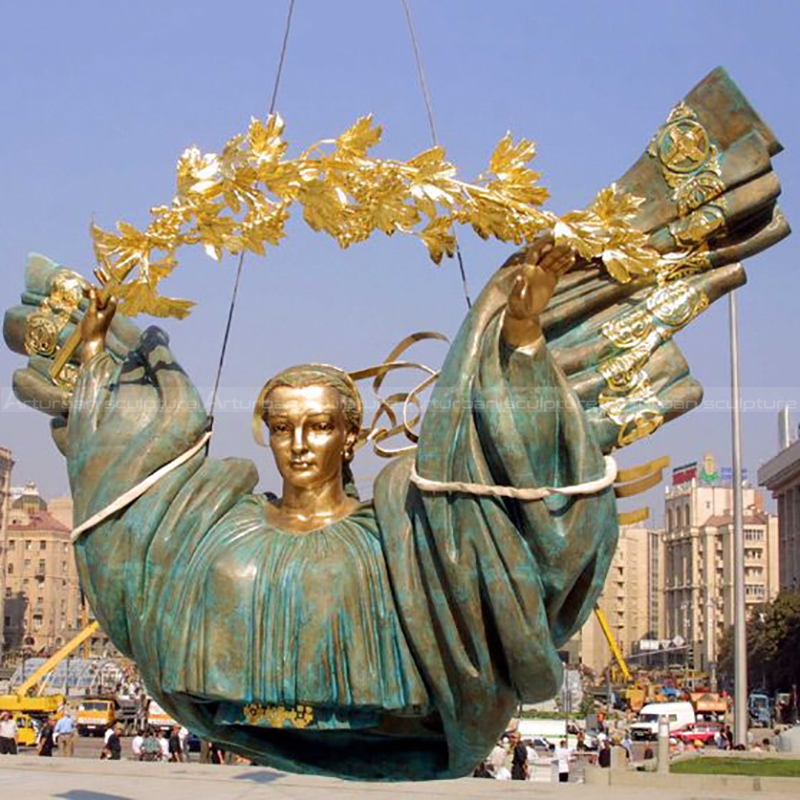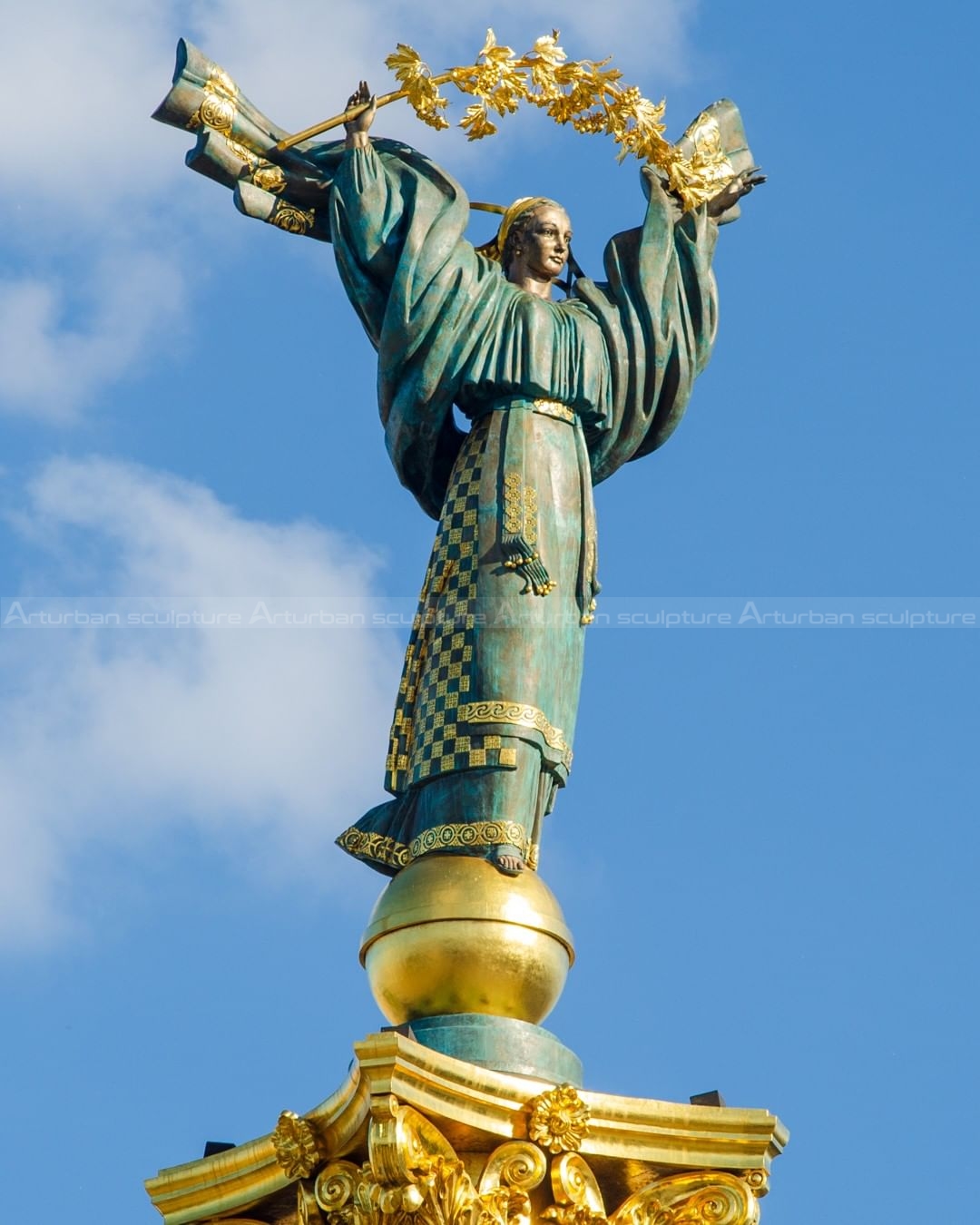 2. Production process of statue of berehynia
My artist will make 1:1 clay mold, when finished clay mold. We will take photos for your reference, the clay mold can modify any
details till you satisfied with it. Then we go ahead to make statue, when finished statue, also we will take photos for your reference.
After you satisfied with all, I will arrange packing and shipment. Arturban sculpture can make large dog statue in bronze, marble,
fiberglass, stainless steel. Our team will make a production plan, according to your design, budget, delivery time, or any other service.
Our final aim is to supply high quality and cost-saving sculpture efficiently.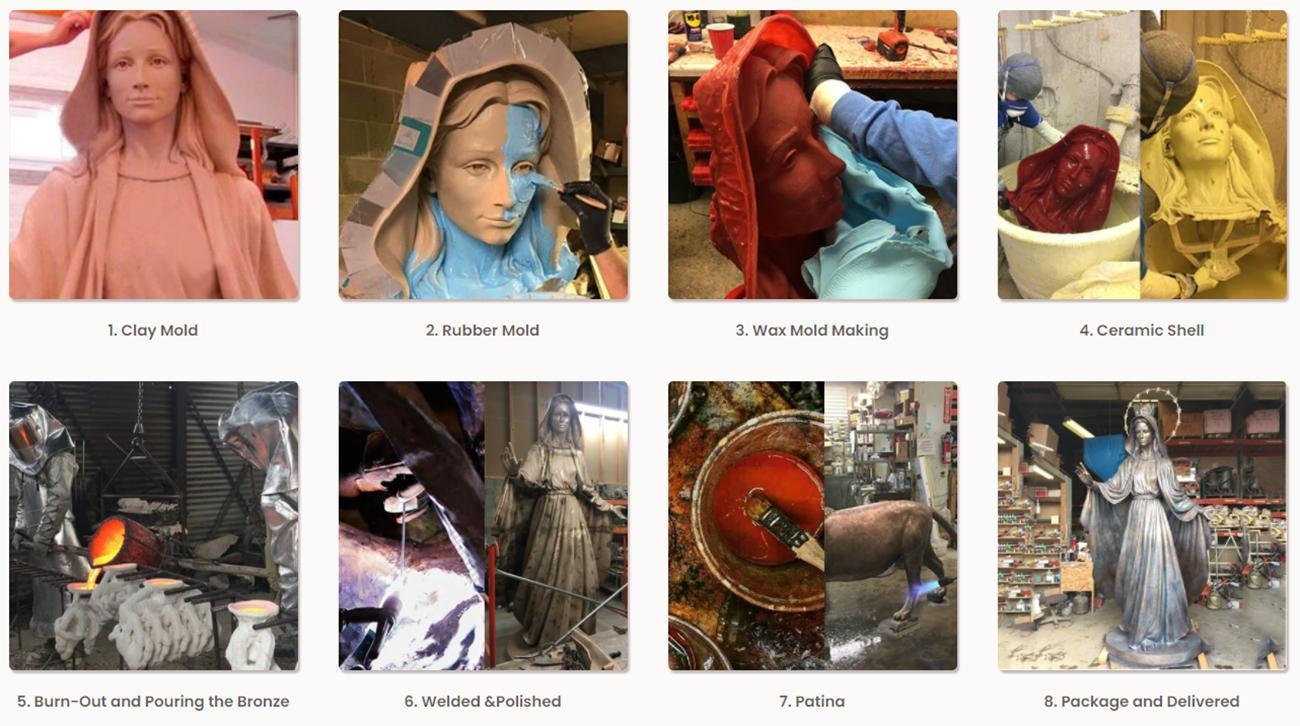 Send us your requirements now, we will reply to your email within 24 hours