1.Introduction of the reader statue
This is the reader statue. "Newspaper Reader "is a sculpture created by sculptor Seward Johnson, Jr. in 1975. In the sculpture, a bronze
man sits on a park bench amidst the bushes, absorbed in reading the New York Times.
This bronze figure was dressed in neat attire, sitting upright and focused, holding a folded New York Times newspaper in his hand. His
face exuded a thirst for news and knowledge, his gaze fixed on the words in the newspaper. His posture and expression convey the
enjoyment and concentration of reading.
This sculpture plays multiple roles in decoration. Firstly, it adds a cultural atmosphere and artistic charm to the park. The scene of bronze
characters reading newspapers guides viewers to think and reflect, inspiring interest in knowledge and reading. Secondly, it provides a place
for people to rest and relax. Viewers can sit down in the surrounding environment, as if reading with bronze people and enjoying peaceful
moments.
The production advantage of bronze material is also one of the highlights of this sculpture. Bronze has durability and corrosion resistance,
and can withstand the test of time while maintaining its original appearance. This enables sculptures to be displayed in public for a long
time, providing viewers with a lasting artistic enjoyment.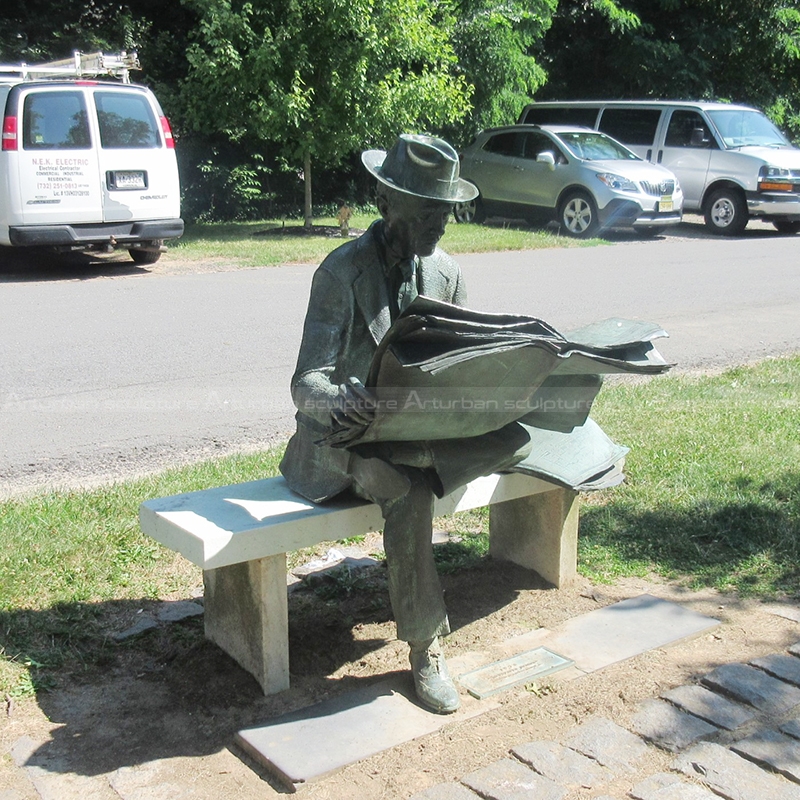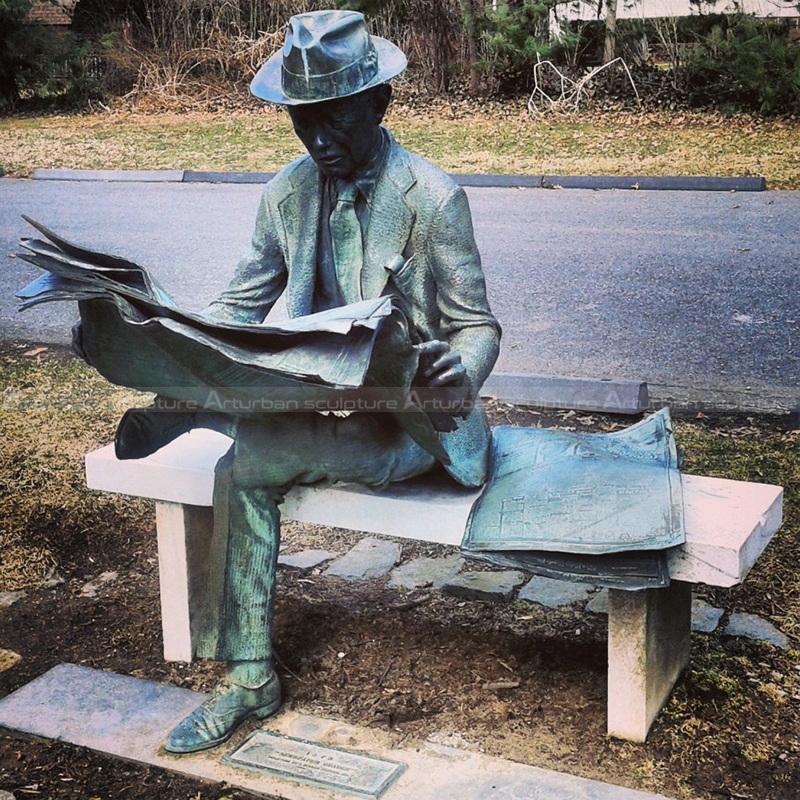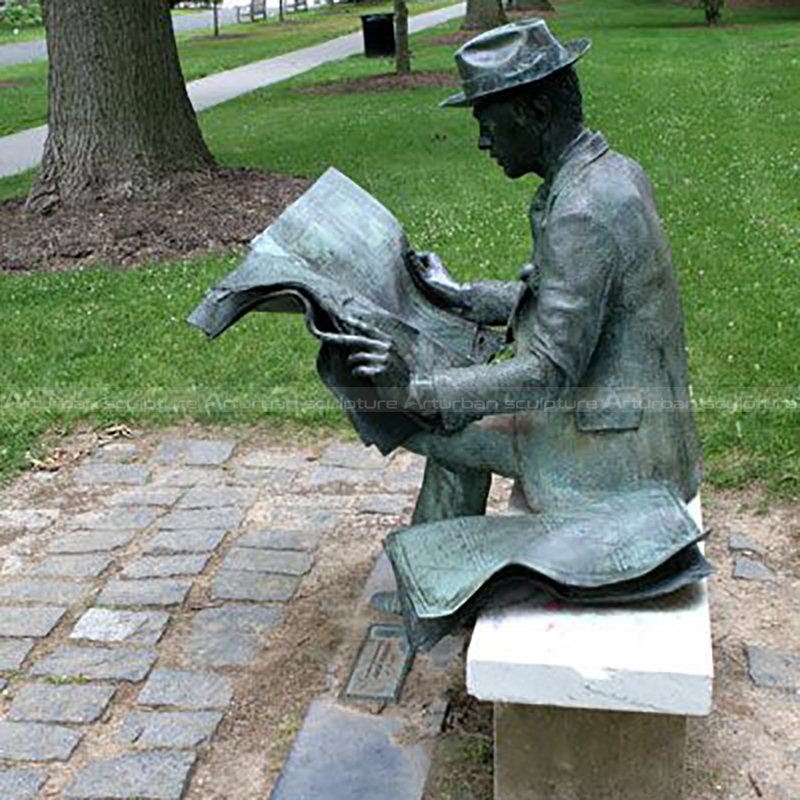 2. Production process of the reader statue
My artist will make 1:1 clay mold, when finished clay mold. We will take photos for your reference, the clay mold can modify any
details till you satisfied with it. Then we go ahead to make statue, when finished statue, also we will take photos for your reference.
After you satisfied with all, I will arrange packing and shipment. Arturban sculpture can make large dog statue in bronze, marble,
fiberglass, stainless steel. Our team will make a production plan, according to your design, budget, delivery time, or any other service.
Our final aim is to supply high quality and cost-saving sculpture efficiently.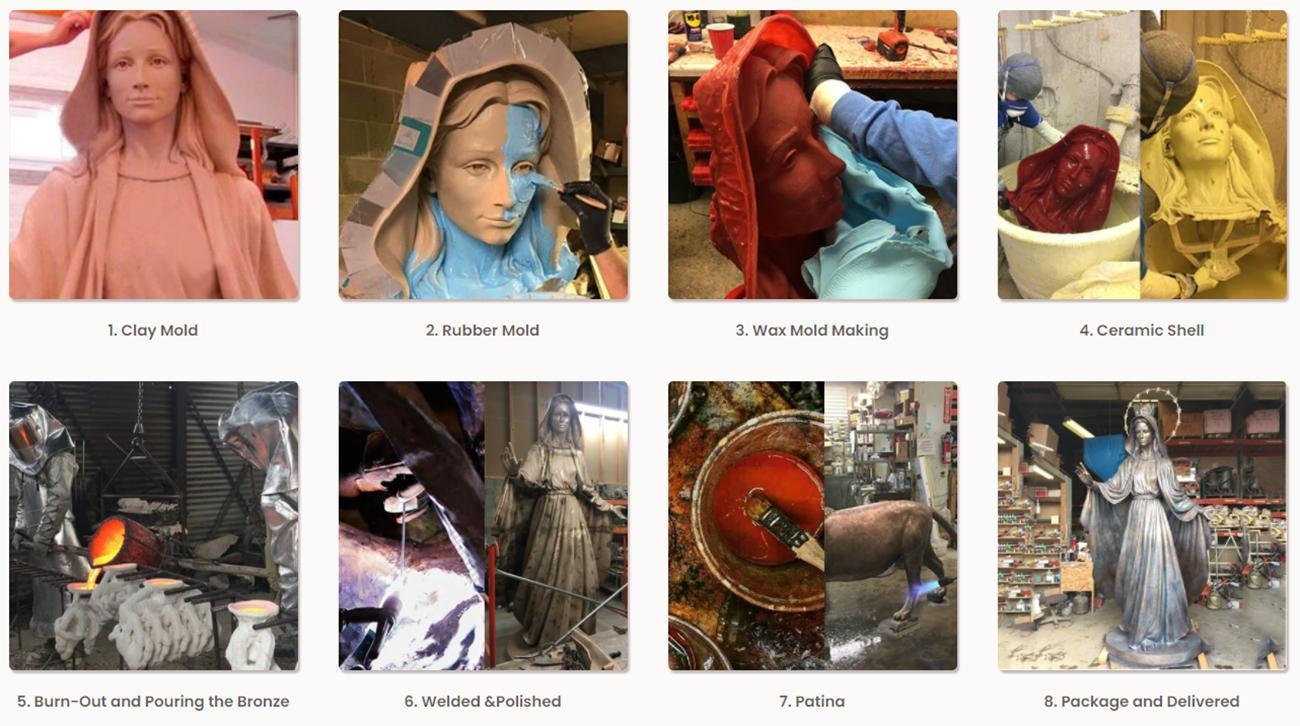 Send us your requirements now, we will reply to your email within 24 hours