1.Introduction of woman and dog sculpture
This is a bronze woman and dog sculpture. The bronze sculpture of a woman and a dog is a typical modern artwork.
The woman is wearing a long skirt and a hat, with a graceful figure. She holds onto the hat and tilts her head slightly.
The dog next to her is a cute little hunting dog, looking up at the woman. The posture of women and dogs is vivid
and natural, with every grain clearly visible and lifelike.
Sculpture plays an important role in the decoration of public places such as gardens, parks, and squares. It can serve
as an independent artwork, allowing people to appreciate and reflect on the information and emotions it conveys. At
the same time, it can also serve as an embellishment for the place, enhancing its artistic atmosphere and cultural
connotation, and enhancing its aesthetic value and ornamental value. In addition, the decorative function of bronze
women and dog sculptures is not only to beautify the environment, but also to convey cultural and artistic connotations
to people.
Bronze sculptures have excellent durability and are not easily affected by the natural environment, allowing for long-term
preservation. The plasticity of bronze material is very good, and it can produce very delicate and exquisite sculptures. At
the same time, the processing performance of bronze materials is also very good, which can be processed and carved in
various ways, making it convenient for sculptors to create. In addition, the texture and color of bronze materials are very
beautiful, which can endow sculptures with unique artistic charm. Bronze sculptures have high value and are often used
as collectibles, with high investment and cultural value.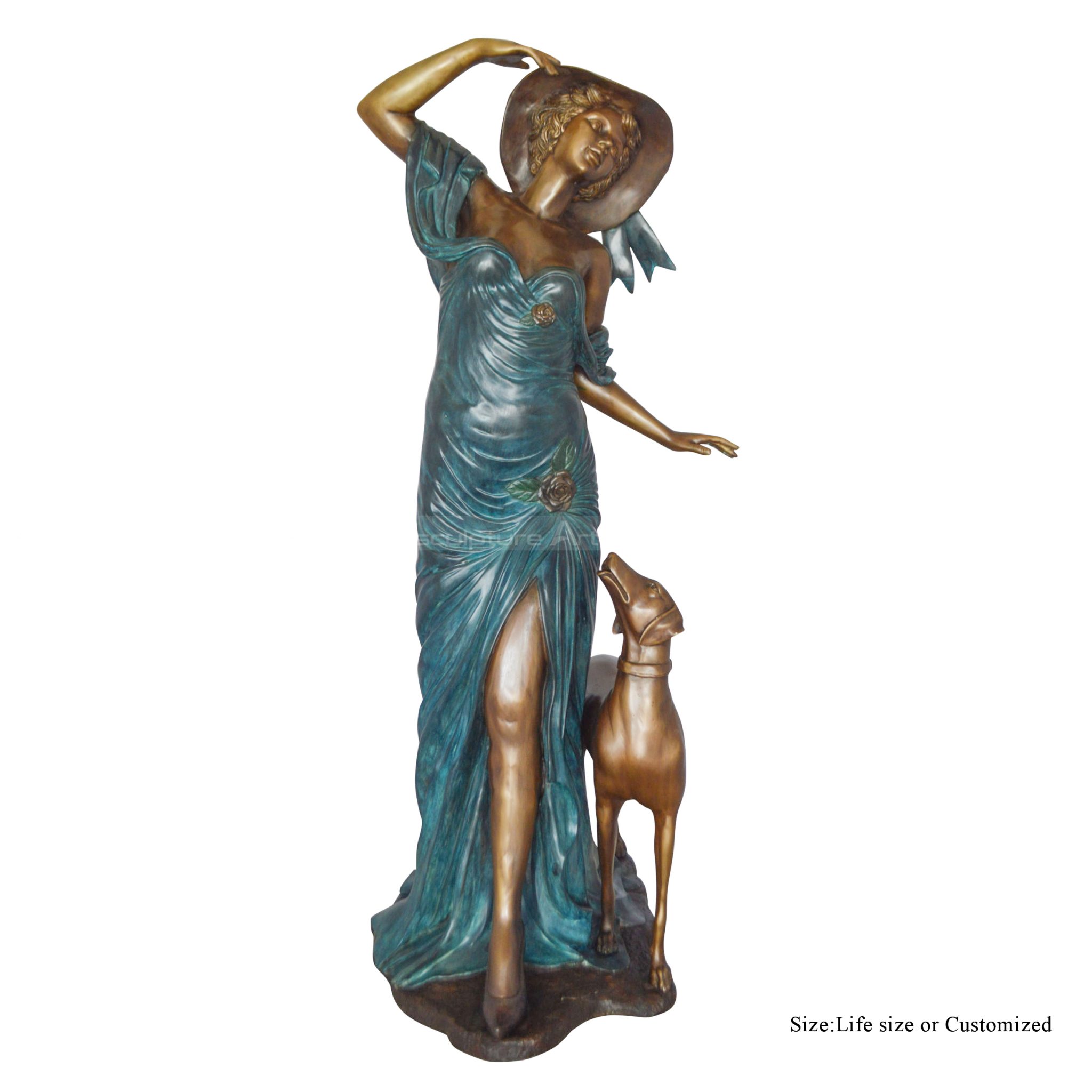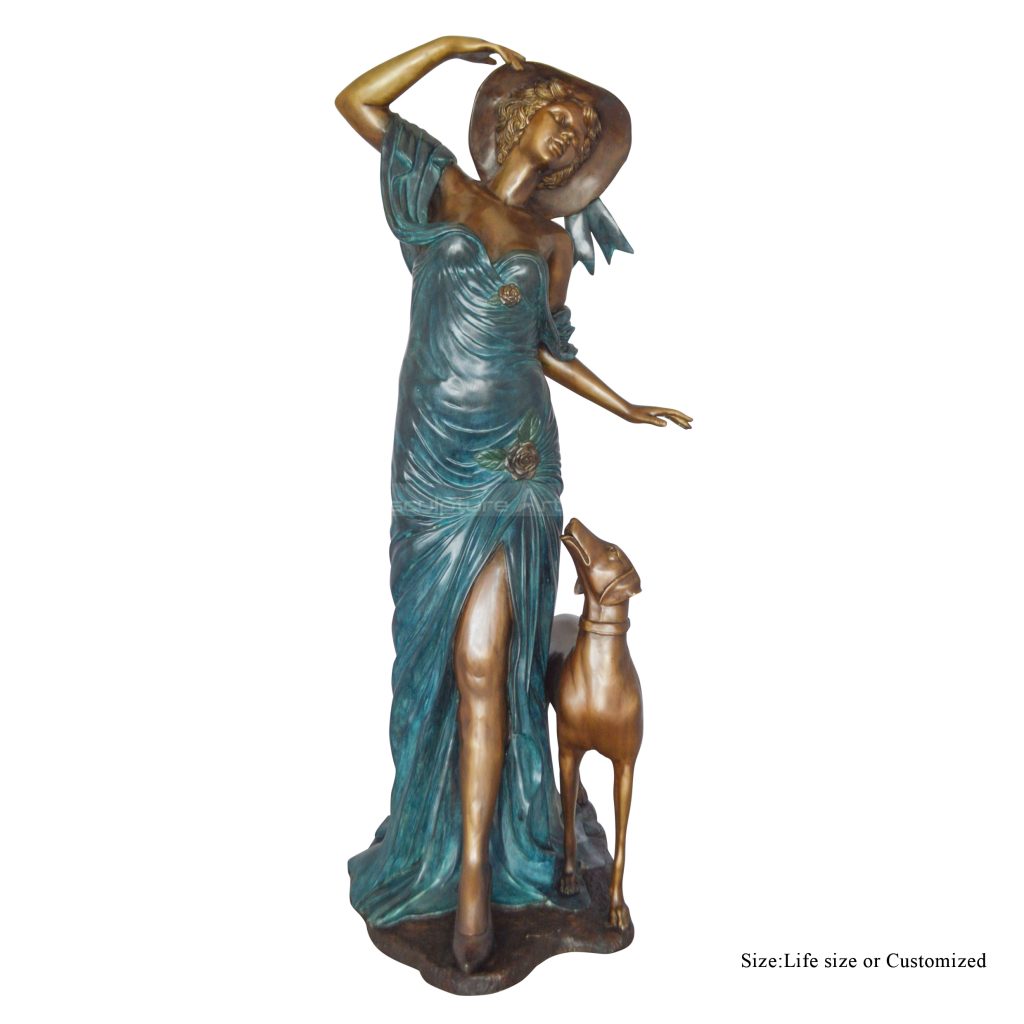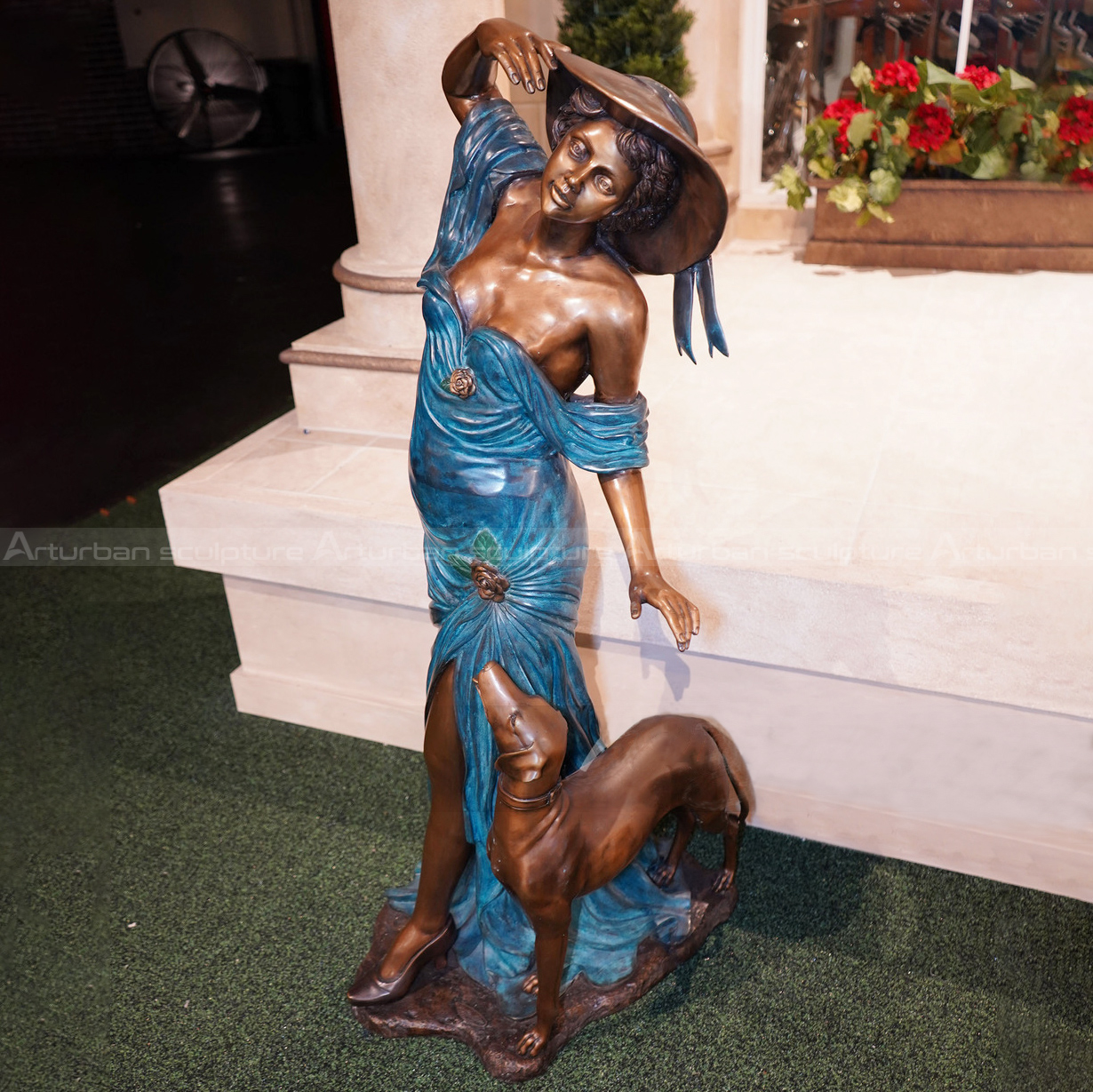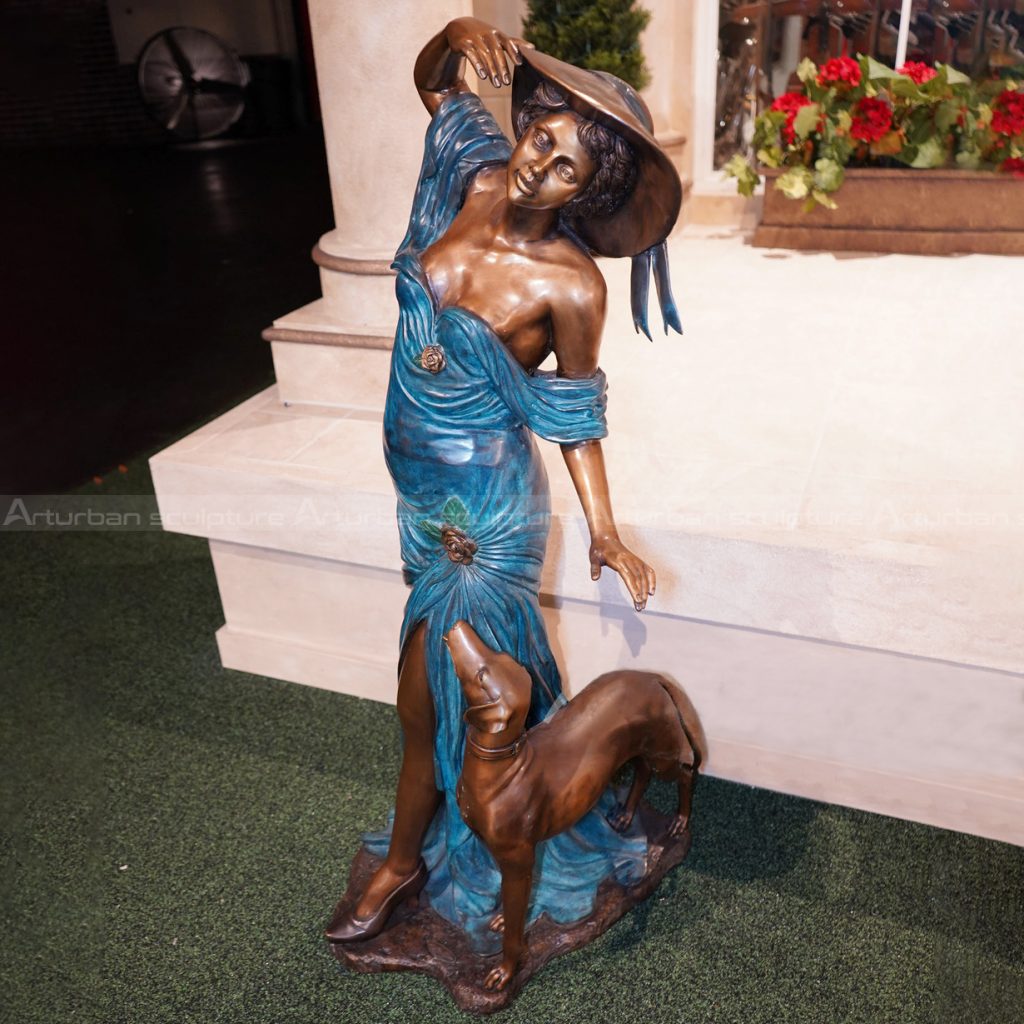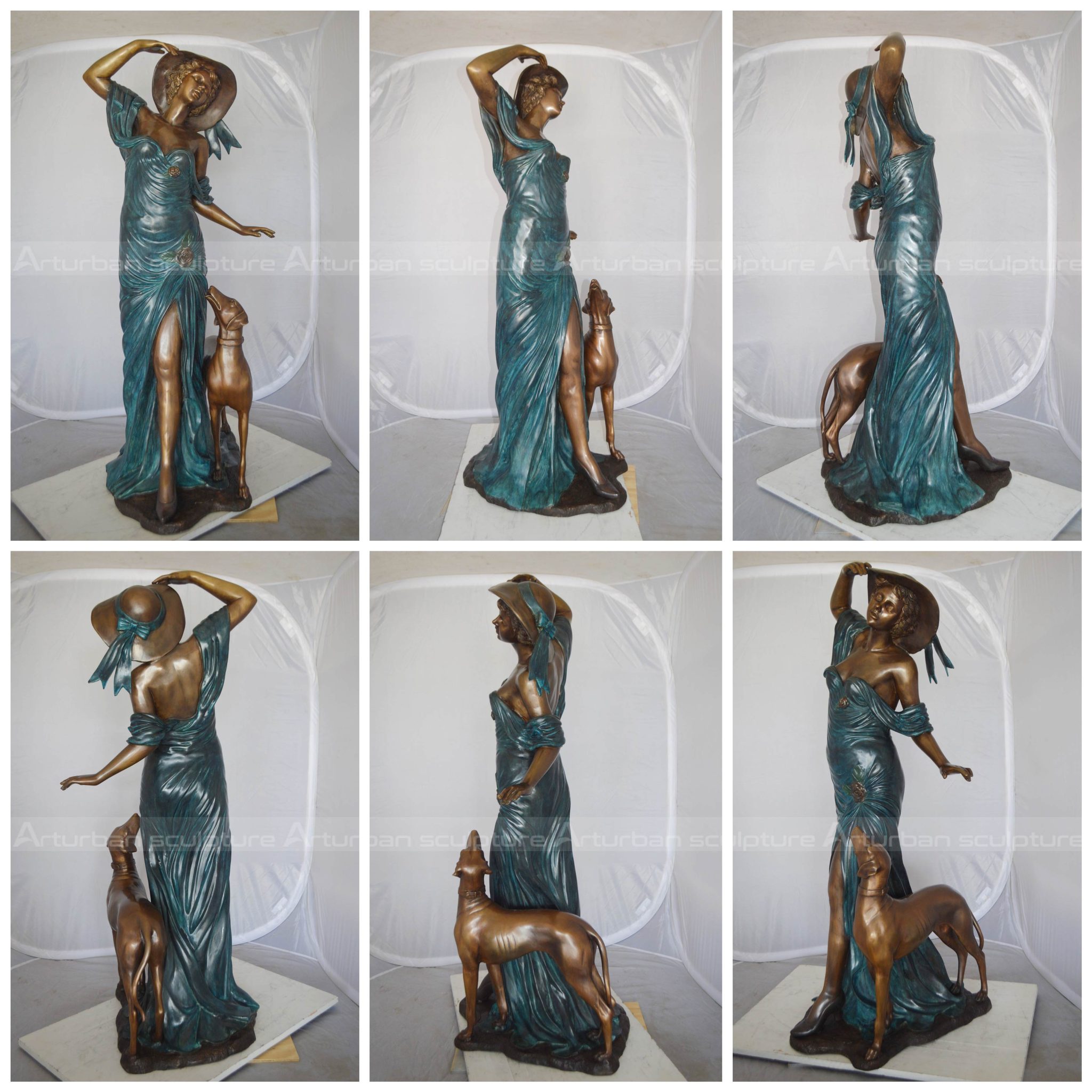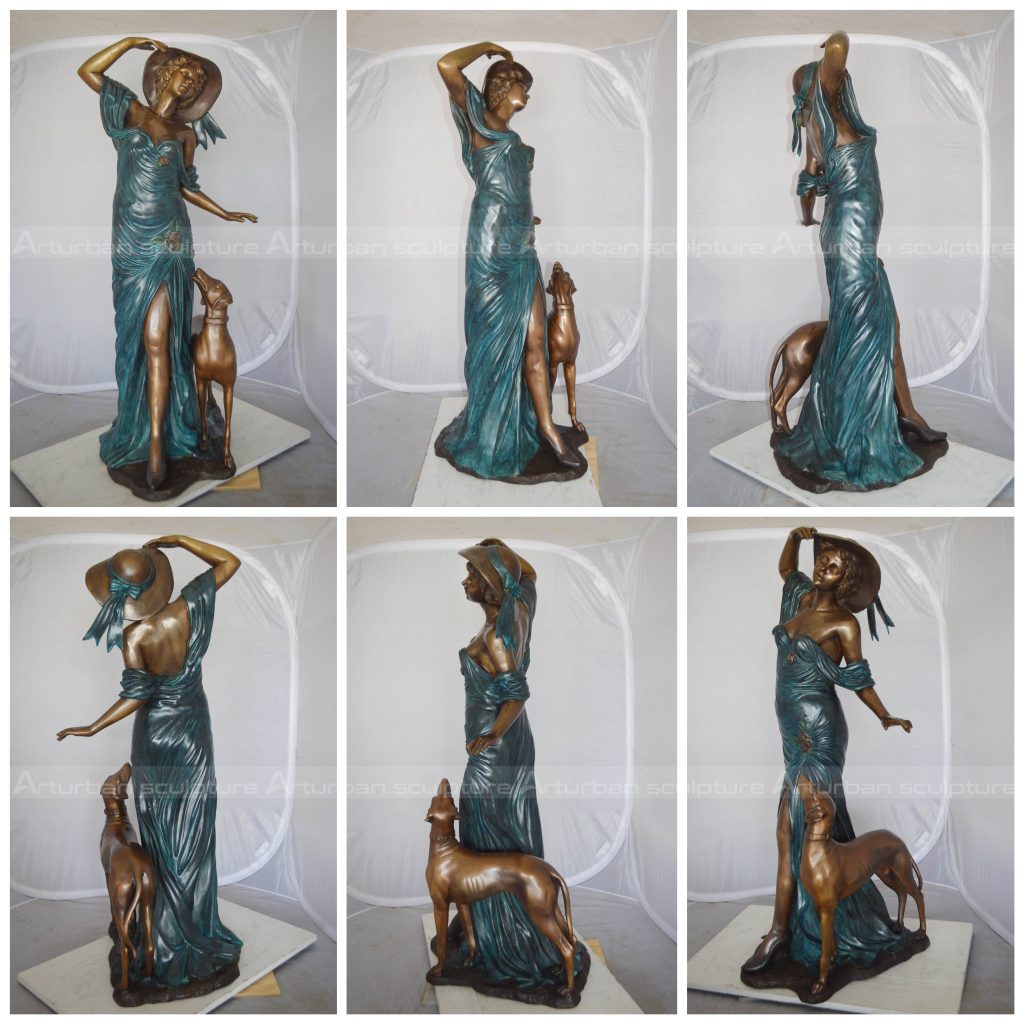 2. Production process of spirit of woman and dog sculpture
My artist will make 1:1 clay mold, when finished clay mold. We will take photos for your reference, the clay mold can modify any details till you satisfied with it. Then we go ahead to make statue, when finished statue, also we will take photos for your reference. After you satisfied with all, I will arrange packing and shipment. Arturban sculpture can make large dog statue in bronze, marble, fiberglass, stainless steel. Our team will make a production plan, according to your design, budget, delivery time, or any other service. Our final aim is to supply high quality and cost-saving sculpture efficiently.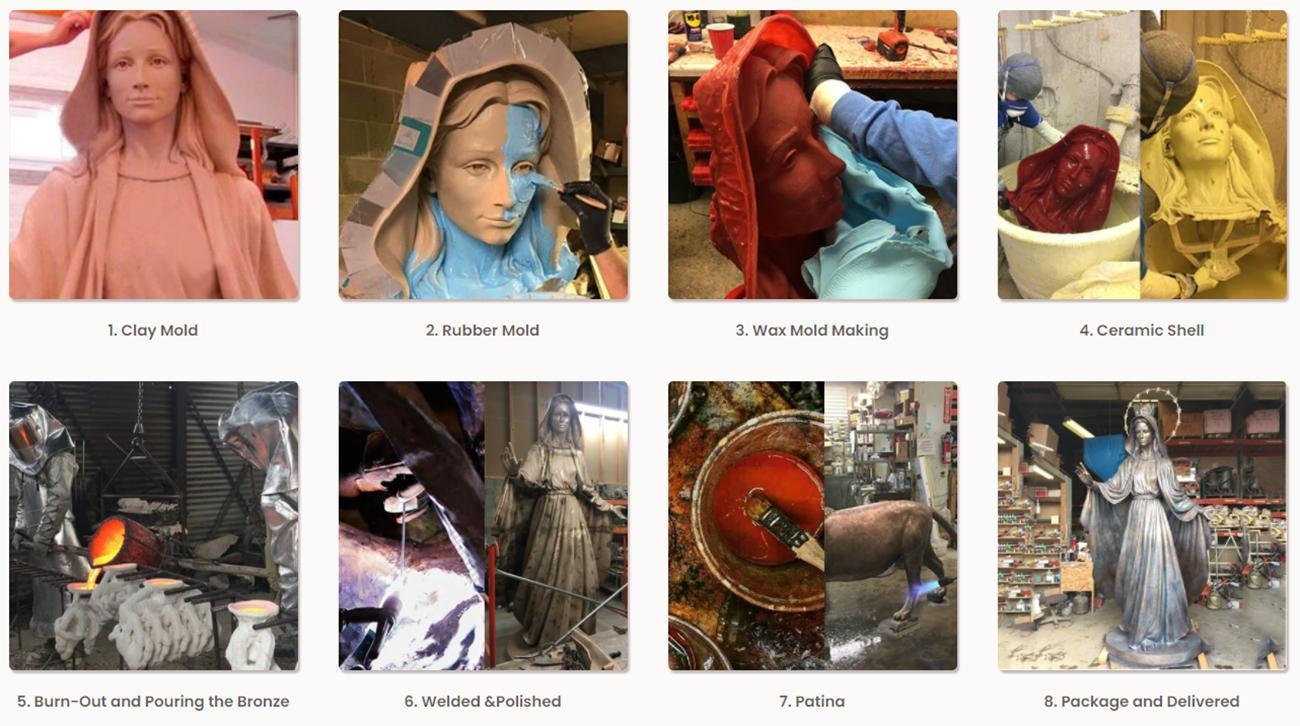 Send us your requirements now, we will reply to your email within 24 hours