1.Introduction of big mermaid statue
This is a big mermaid statue. She is a mermaid with rich colors and beautiful shapes. The two mermaids
are sitting on the waves and rocks respectively. Their beautiful hair is also colored, and under their body
is a beautiful fish tail. Dolphins, seashells, crabs and other unique things in the sea let us feel the scene of
their life in the sea. These two beautiful mermaid sculptures are very vivid and let us feel the beauty of the
fairy tale world and the beautiful image of the mermaid. It will be a very interesting decoration for outdoor
places, which will remind countless pedestrians of the story of "Mermaid" in Andersen's fairy tale!
This big mermaid statue portrays the mermaid's expression, movement and body details in a very vivid image.
Even the details of the dolphins, crabs and conch beside them are also very exquisite. Color painting is generally
made by hand, because there are many colors. If it is monochromatic, it can be directly completed with a spray
gun, and the speed is also fast. Color painting is relatively slow. It requires little painting, especially small details
such as eyebrows, etc. A pair of soul eyes can only be created with care and strength.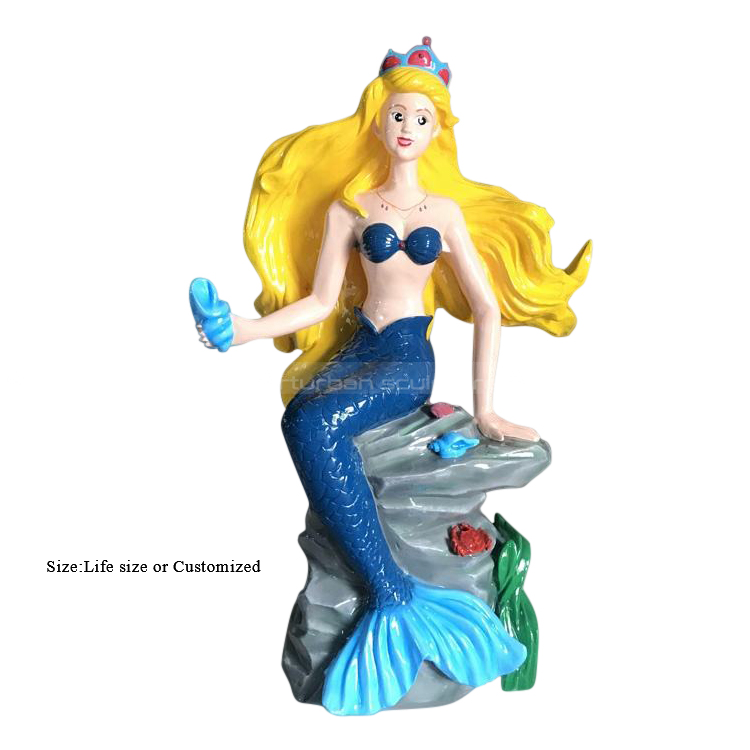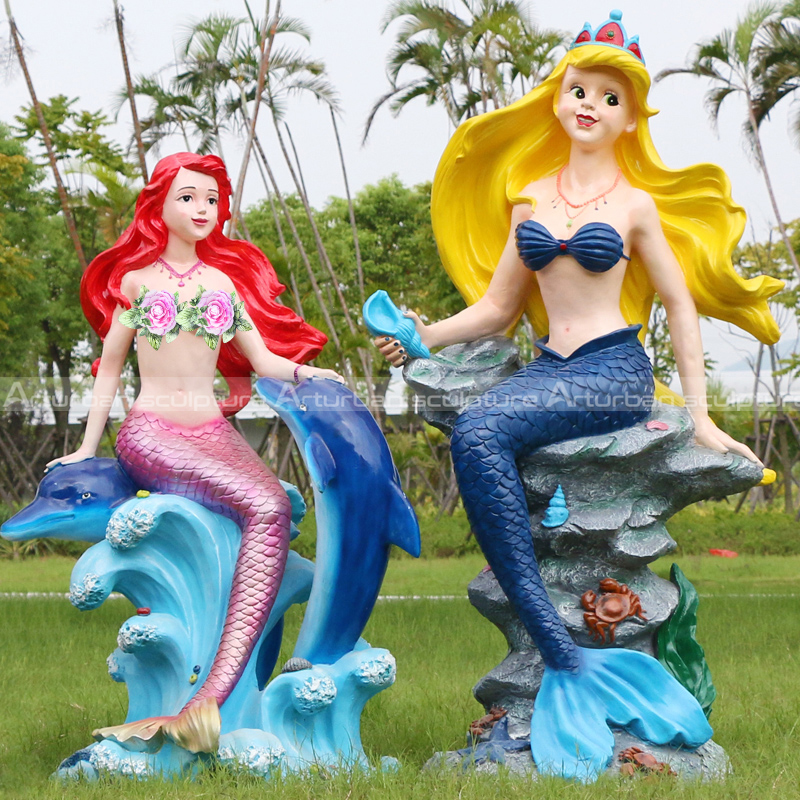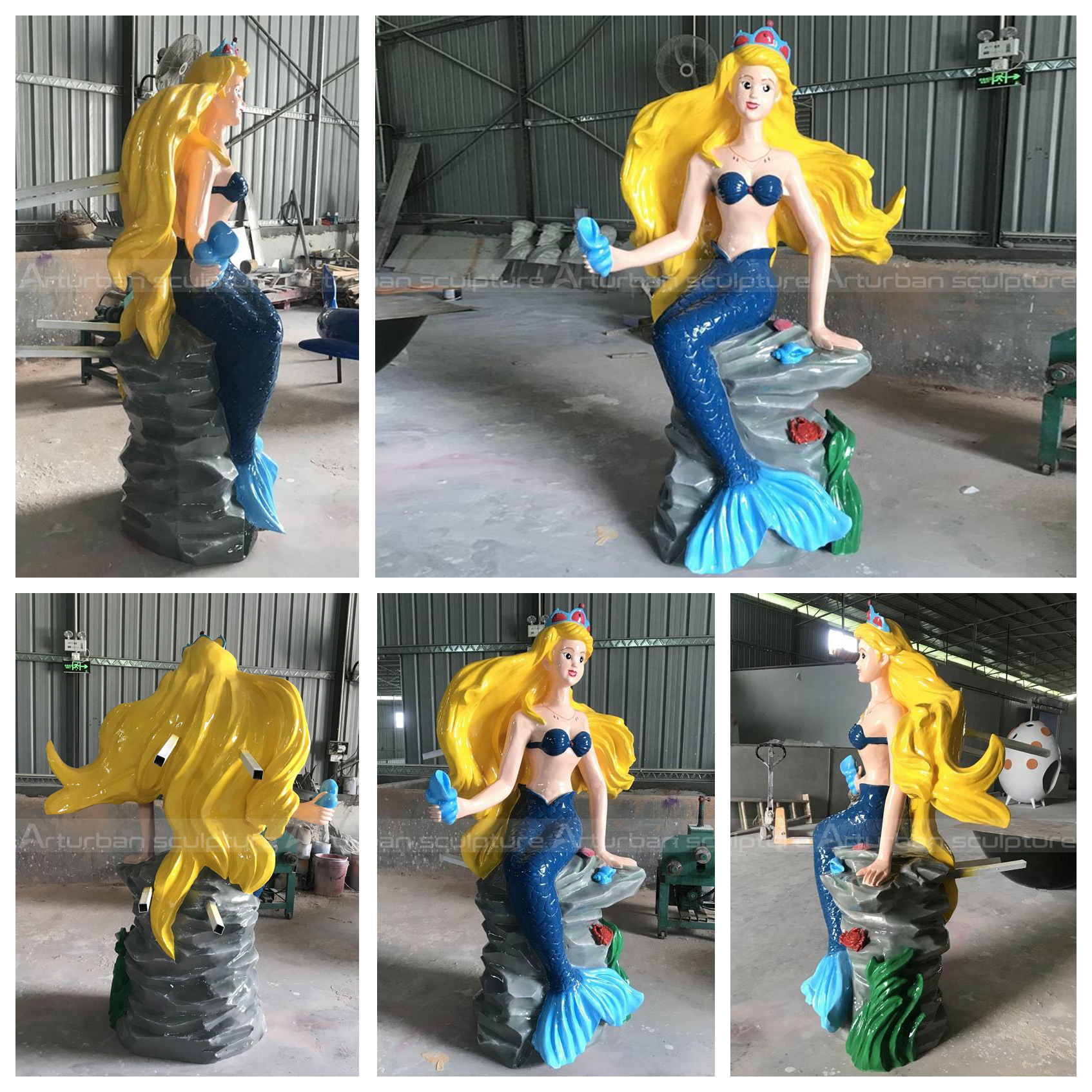 2.Production process of big mermaid statue
Step1 Design Communication:  You supply us with several photographs with dimensions.
Step 2 Project Consultation: Our team will make a production plan, according to your design, budget, delivery   time,  or any other service. Our final aim is to supply high quality and cost-saving   sculpture efficiently.
Step 3 Confirm Mold: We will make 1:1 clay or 3D mold,when finished clay mold,i will take photos for   your reference. The clay mold can modify any details till to your satisfaction.
Step 4 Carving and Polish: We will make fiberglass statue according to clay mold. Then polished.
Step 5 Package: Strong wooden crate with waterproof and shockproof foam inside.
Send us your requirements now, we will reply to your email within 24 hours