1.Introduction of mermaid and dolphin statue
Mermaid and dolphin statue is a scene of mermaids playing with dolphins. A group of dolphins jump like the curvy moon, leaving a perfect arc. And the mermaid sits there, petting two dolphins, just like petting her children, and also like encouraging them: The fish can jump the dragon's gate, and so can they. Her eyes looked forward, revealing melancholy and sadness, as if thinking about something and waiting for something.
Dolphins are kind, wise and intelligent in nature. Dolphins represent friendship, peace, and pure love. Moreover, dolphins are often known as the sprites guarding love, and they are very docile. They are indispensable in all kinds of tourism, they are known as the embodiment of kindness. Here, dolphins symbolize the mermaid's longing for love. The whole blue symbolizes the sea and freedom, while the coral at the foot symbolizes the beauty and magic of the underwater world.
Therefore, whether the mermaid and dolphin statue is placed in the park, courtyard, square or seaside, it will be refreshing and increase beauty. If you are looking for one vintage mermaid statue, pls feel free to contact us.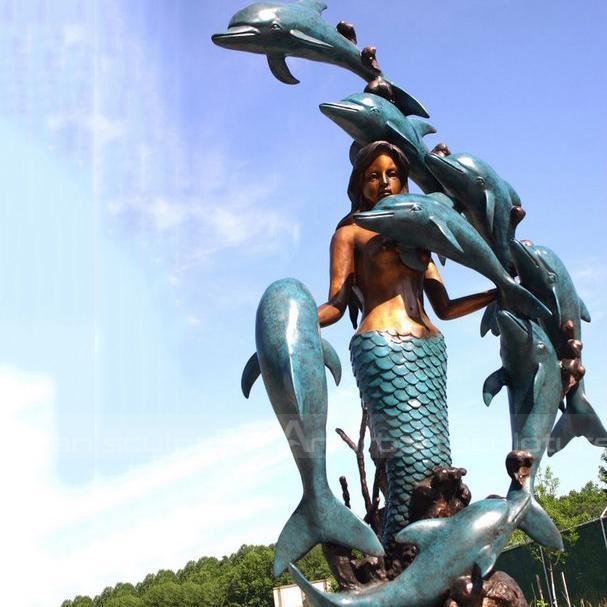 2.Production process of mermaid and dolphin statue
My artist will make 1:1 clay mold, when finished clay mold,  we will take photos for your reference. The clay mold can modify any details till your satification with it. Then we go ahead to make statue, when finished statue, also we will take photos for your reference. After getting your comfirmation, we will arrange packing and shipment. Arturban sculpture can make large mermaid statue in bronze, marble, fiberglass, stainless steel. Our team will make a production plan, according to your design, budget, delivery time, or any other service. Our final aim is to supply high quality and cost-saving sculpture efficiently.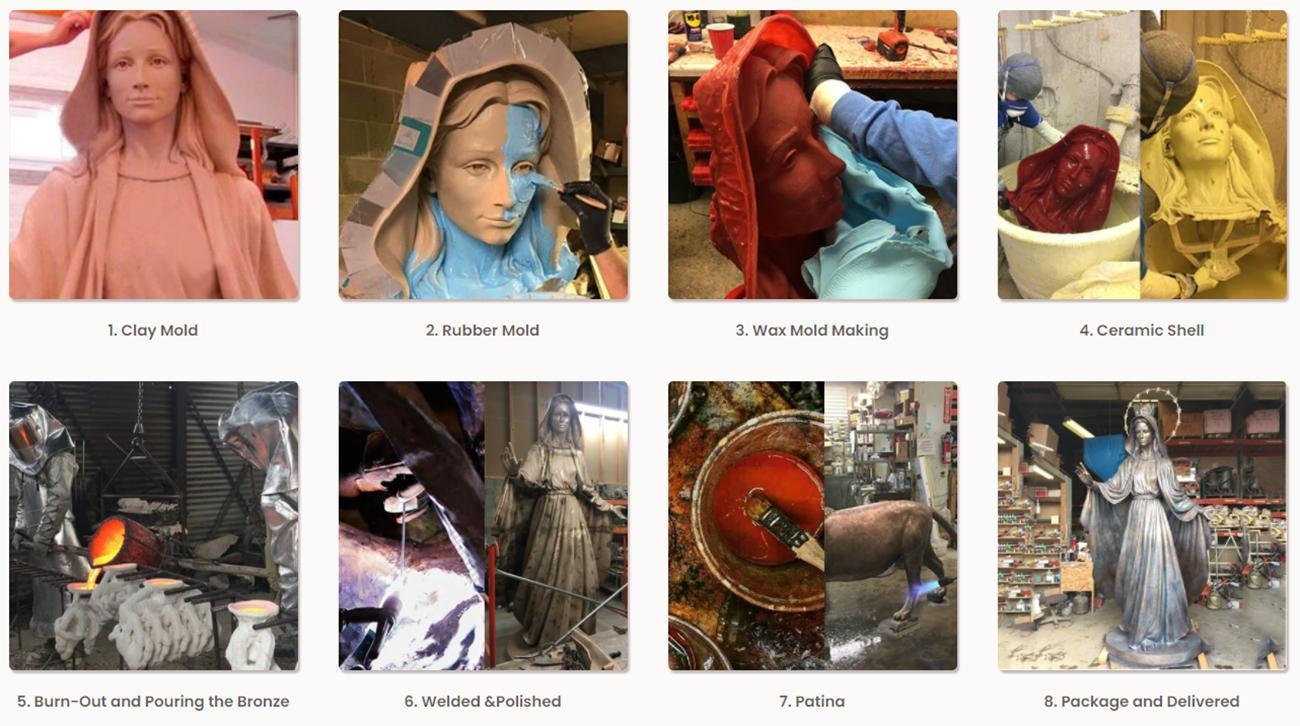 Send us your requirements now, we will reply to your email within 24 hours