1.Introduction of rhino garden ornament
This is a rhino garden ornament. A solemn rhinoceros stands proudly on a sturdy stone, its body tall and strong, as if proclaiming
its existence to the world. The bronze material endows the sculpture with rich textures, with every detail clearly visible, showcasing
the skin texture and muscle lines of the rhinoceros one by one. Its thick skin folds and strong body demonstrate its strength and
stability. The base of the bronze rhinoceros is adorned with cactus plants, which create a distinct contrast in the sculpture. The spines
and clumps of cacti echo the tenacity and wildness of rhinoceros.
The bronze rhinoceros sculpture attracts viewers' attention with its unique appearance. It showcases the exquisite techniques and
attention to detail of sculpture art. This sculpture is both decorative and conveys the power and stability of rhinoceros as a wild
animal. Whether as outdoor decoration or indoor art, bronze rhinoceros sculptures can add unique charm and artistic atmosphere
to the space.
Bronze rhinoceros sculpture is highly praised for its unique manufacturing advantages. The bronze material itself has the characteristics
of durability and corrosion resistance, allowing the sculpture to maintain its original appearance and texture for a long time. This material
can also withstand various weather conditions and environmental changes, making it suitable for outdoor decoration.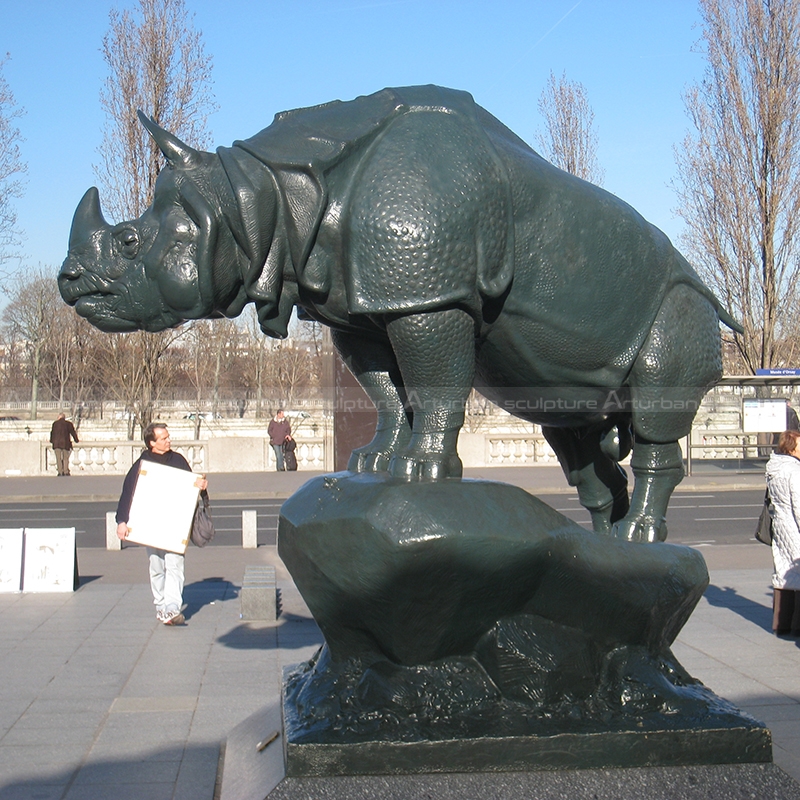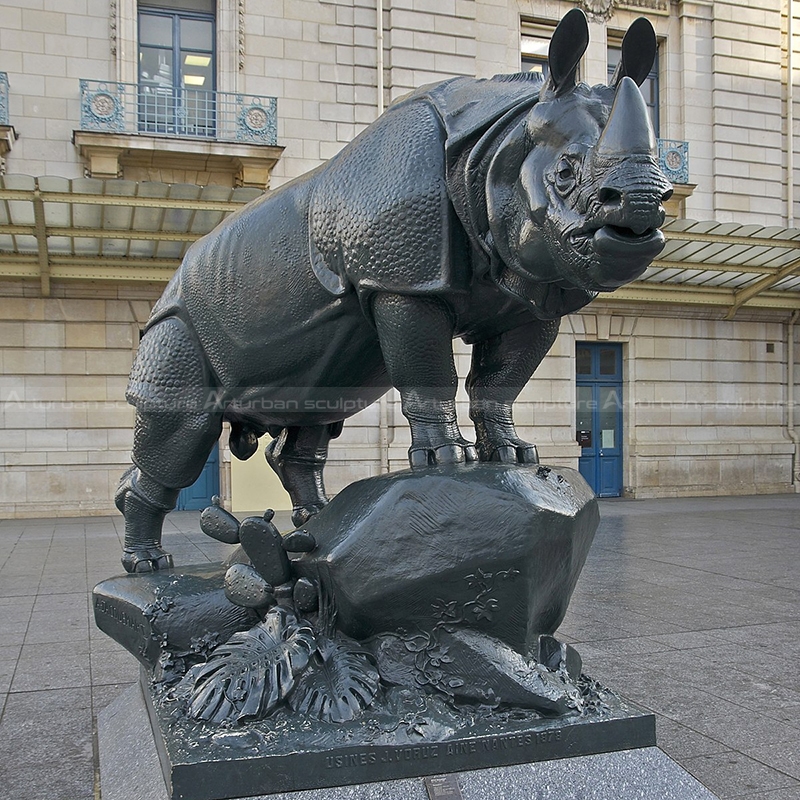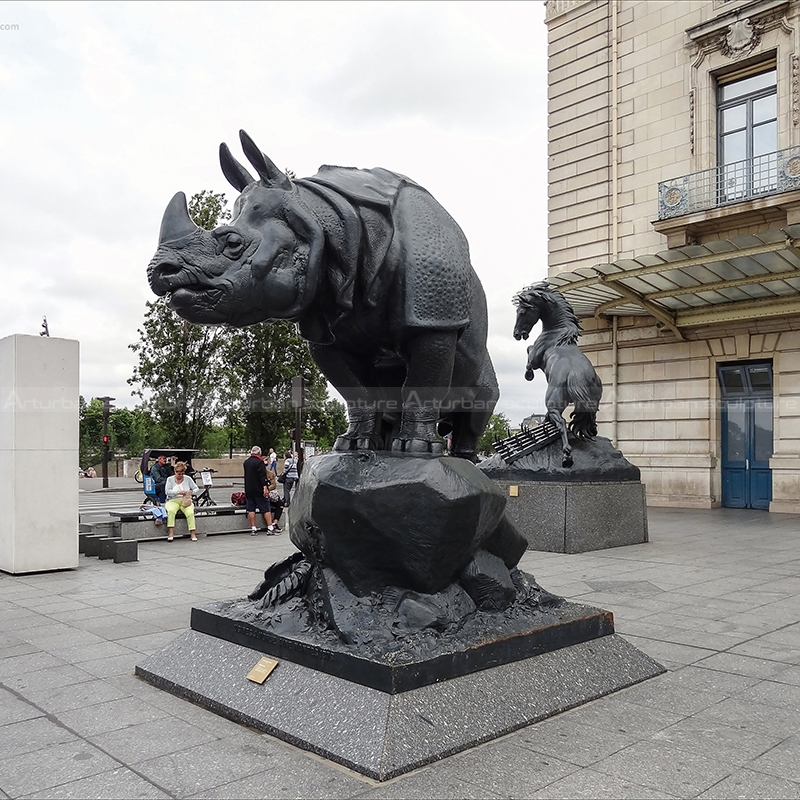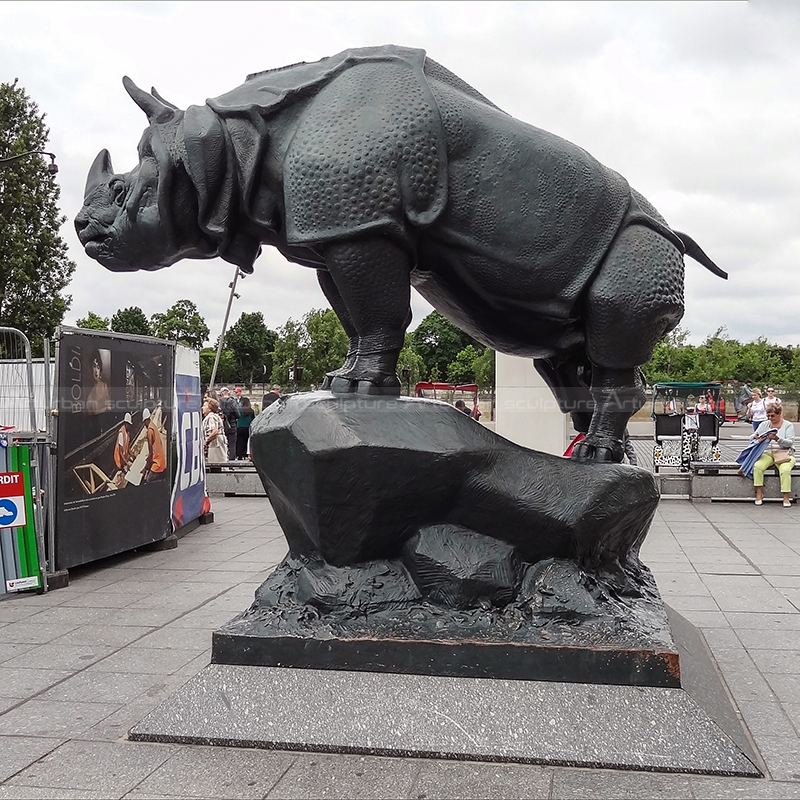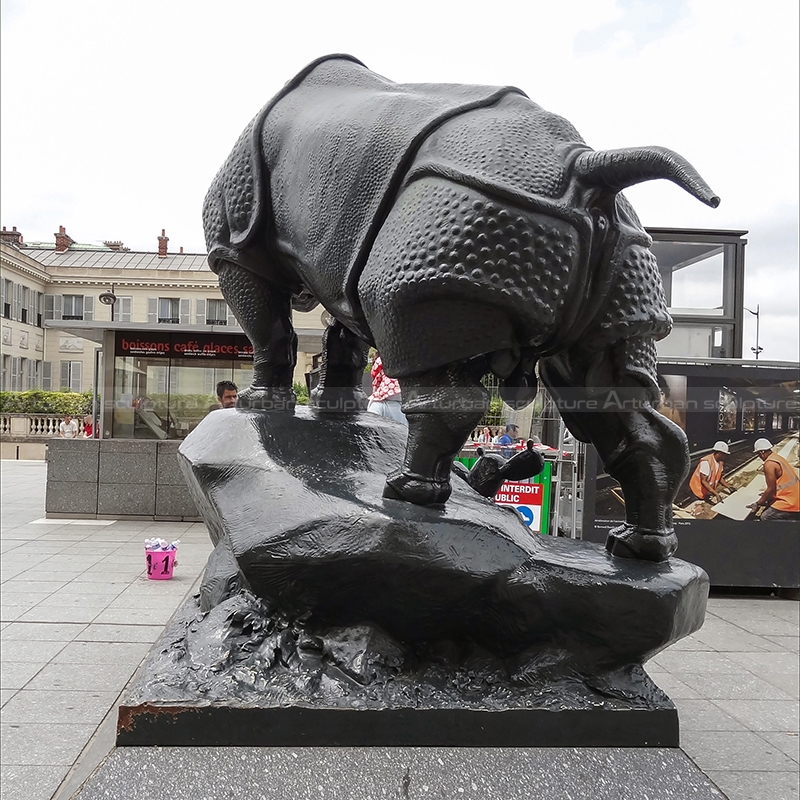 2. Production Process of rhino garden ornament
My artist will make 1:1 clay mold, when finished clay mold,  we will take photos for your reference,
the clay mold can modify any details till you're satisfied with it, then we go ahead to make statue,
when finished statue, also we will take photos for your reference, after you're satisfied with all, I
will arrange packing and shipment. Arturban sculpture can make large rhino statue in bronze,
marble, fiberglass, stainless steel. Our team will make a production plan, according to your design,
budget, delivery time, or any other service. Our final aim is to supply high quality
and cost-saving sculpture efficiently.
Send us your requirements now, we will reply to your email within 24 hours