1.Introduction of rhino statue for sale
This is a rhino statue for sale. It showcases the weight and strength of the rhinoceros. It stands with its four hooves firmly planted
on the ground, its horns extending straight upwards. The body of the rhinoceros is sculpted with muscles that are muscular and
powerful, full of motion and vitality. The rhinoceros has deep wrinkles and lines on its skin, and the sculptor has depicted every
detail to enhance the rhinoceros's realism. The texture of the entire sculpture is smooth and delicate, and the bronze surface shines
brightly, exuding a precious atmosphere.
Bronze Sculpture Rhino can be placed in various places for decoration, such as parks, squares, courtyards, museums, art exhibition
and other places. Its unique shape and decoration can play a good decorative role, adding an artistic atmosphere to the environment.
In museums and art exhibition, bronze rhinoceros sculptures can also be displayed as exhibits to show their artistic value and historical
and cultural value. Therefore, bronze rhinoceros sculpture is a widely used art form, suitable for decoration and display in various indoor
and outdoor venues.
The material used for sculpture production is bronze, which has characteristics such as oxidation resistance and corrosion resistance,
ensuring that the sculpture will not be damaged for a long time. Secondly, the production process of bronze rhinoceros sculpture requires
multiple processes, such as prototype production, mold flipping, casting, polishing, etc. These processes require strict process requirements
and skill levels, and the production process is cumbersome and requires professional technical personnel to operate. In addition, bronze
rhinoceros sculptures can be customized according to different needs and requirements, and can be designed and produced according to
customer requirements to better meet their needs and aesthetics.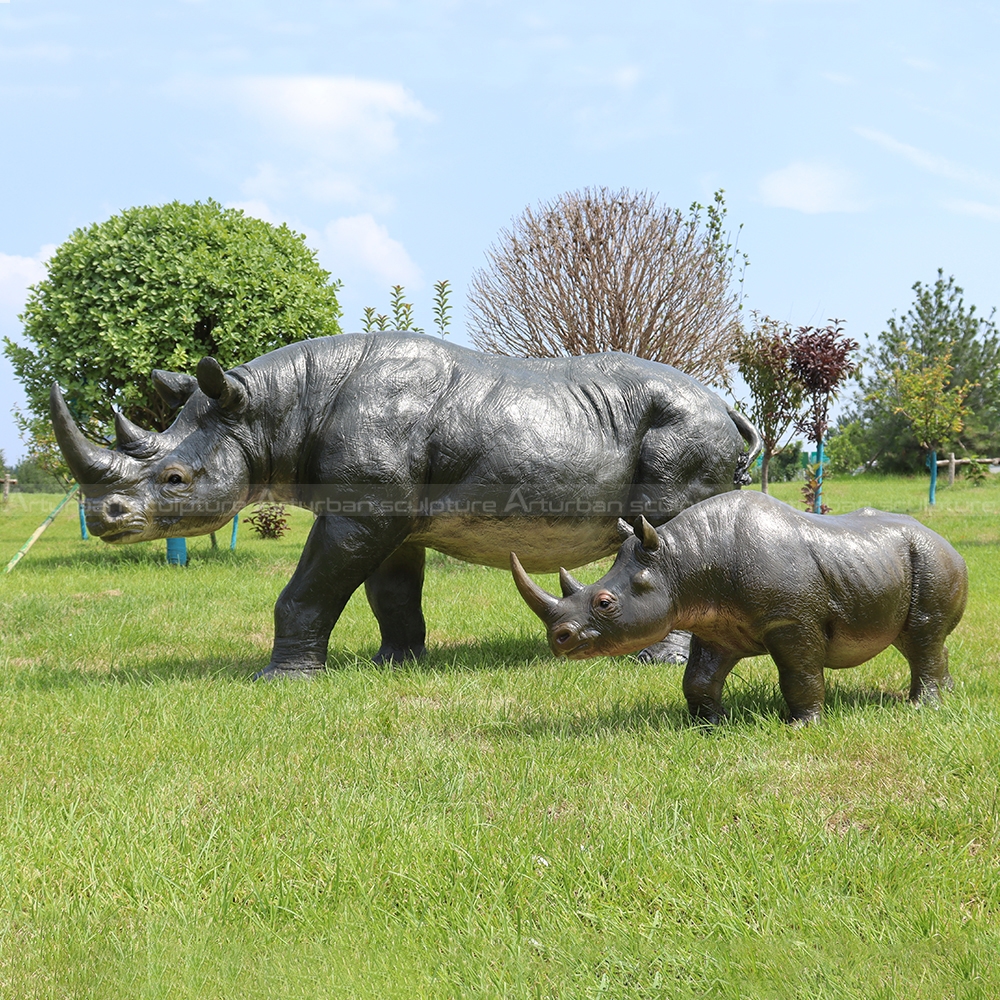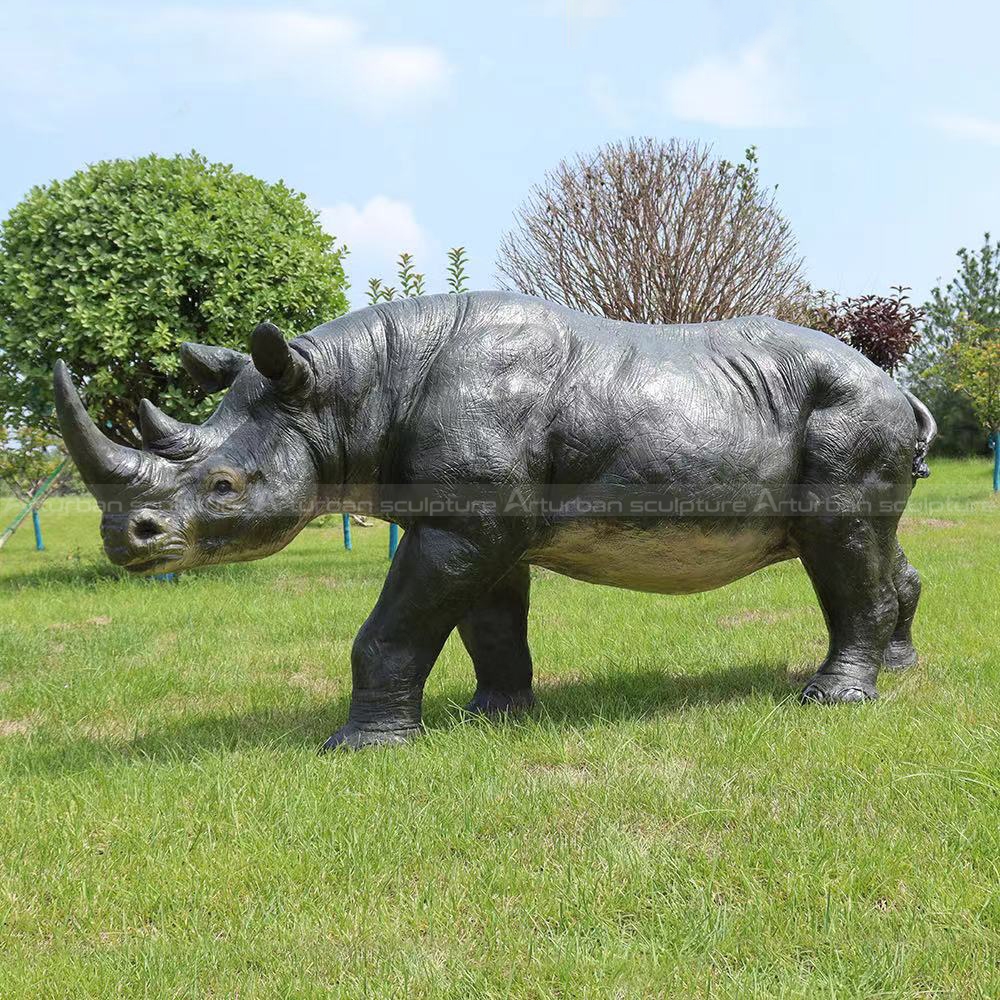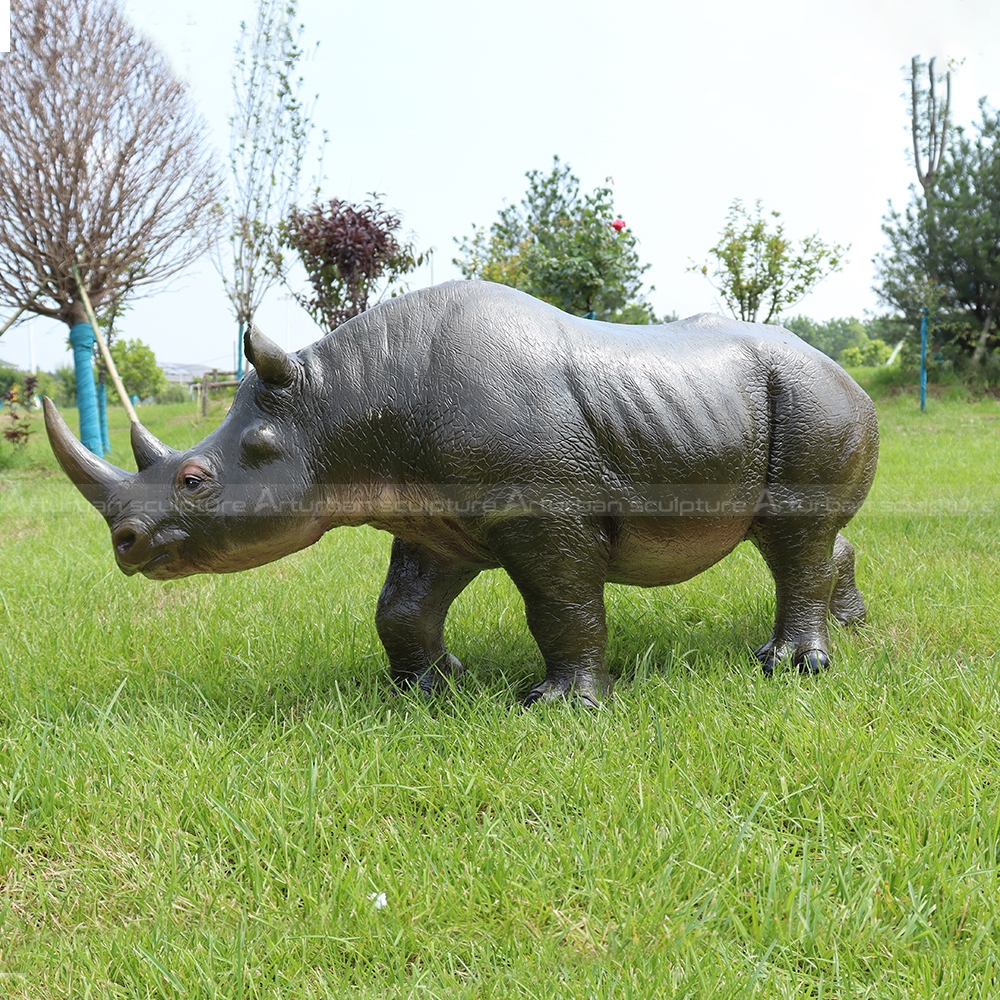 2. Production Process of rhino statue for sale
My artist will make 1:1 clay mold, when finished clay mold,  we will take photos for your reference,
the clay mold can modify any details till you're satisfied with it, then we go ahead to make statue,
when finished statue, also we will take photos for your reference, after you're satisfied with all, I
will arrange packing and shipment. Arturban sculpture can make large rhino statue in bronze,
marble, fiberglass, stainless steel. Our team will make a production plan, according to your design,
budget, delivery time, or any other service. Our final aim is to supply high quality
and cost-saving sculpture efficiently.
Send us your requirements now, we will reply to your email within 24 hours