1. Introduction of  bronze bird figurines
This is a bronze bird figurines and apples. It depicts a bird standing on top of apples stacked together.
There are four apples under the bird. The three apples below are red and look very sweet. At the top is
a full-bodied green apple. The gray bird stands on the top and looks down, as if it is considering which
is sweeter. It can go up and taste. This sculpture is very interesting. The fruits stacked together seem to
keep a certain balance. Maybe they will be scattered on the ground in the next moment, but the birds on
it have wings, and can take off at any time to avoid danger.
Many things have two sides, and sculpture will inevitably show this way. This sculpture is a very eye-catching
existence. The balance between the neat apple and the bird will always be maintained. As long as it is not broken,
they will always be there, just like the eternal shape of the sculpture. The sculptor used the traditional wax loss
method to shape it, not only the bird's movement and the texture of feathers, but also the color and shape of the
apple are vivid. The surface of the sculpture is not only shiny, but also smooth and delicate. It will be a very
bright outdoor decorative sculpture.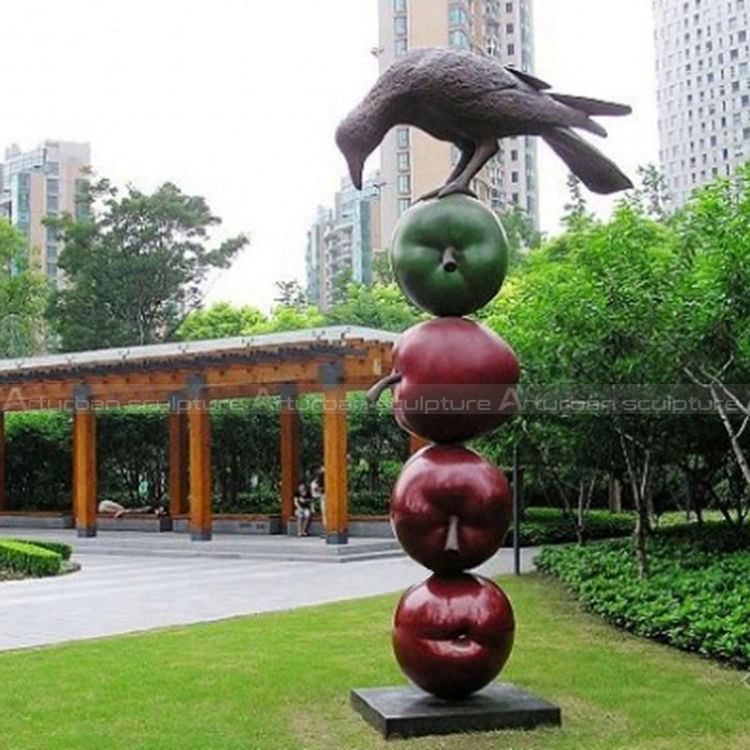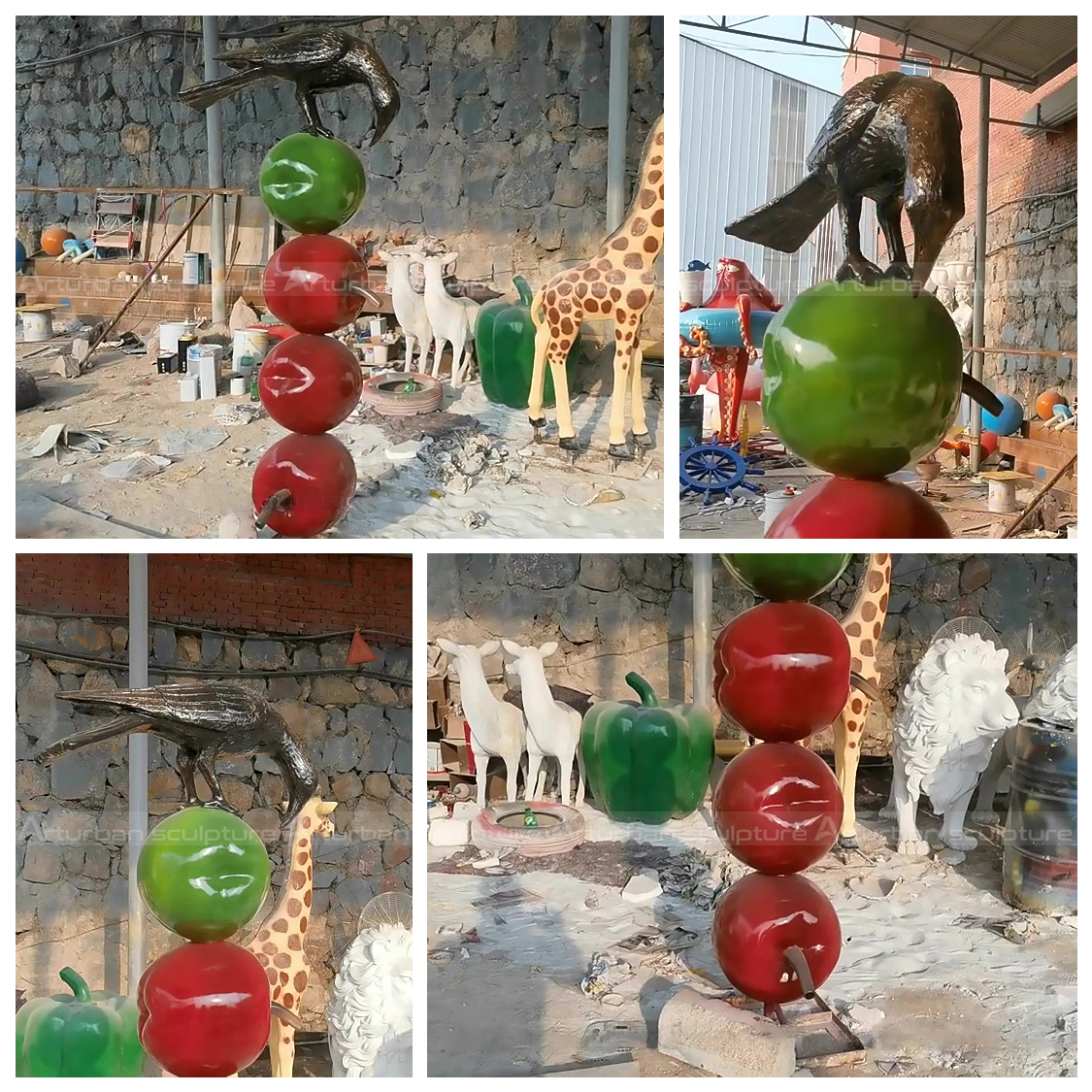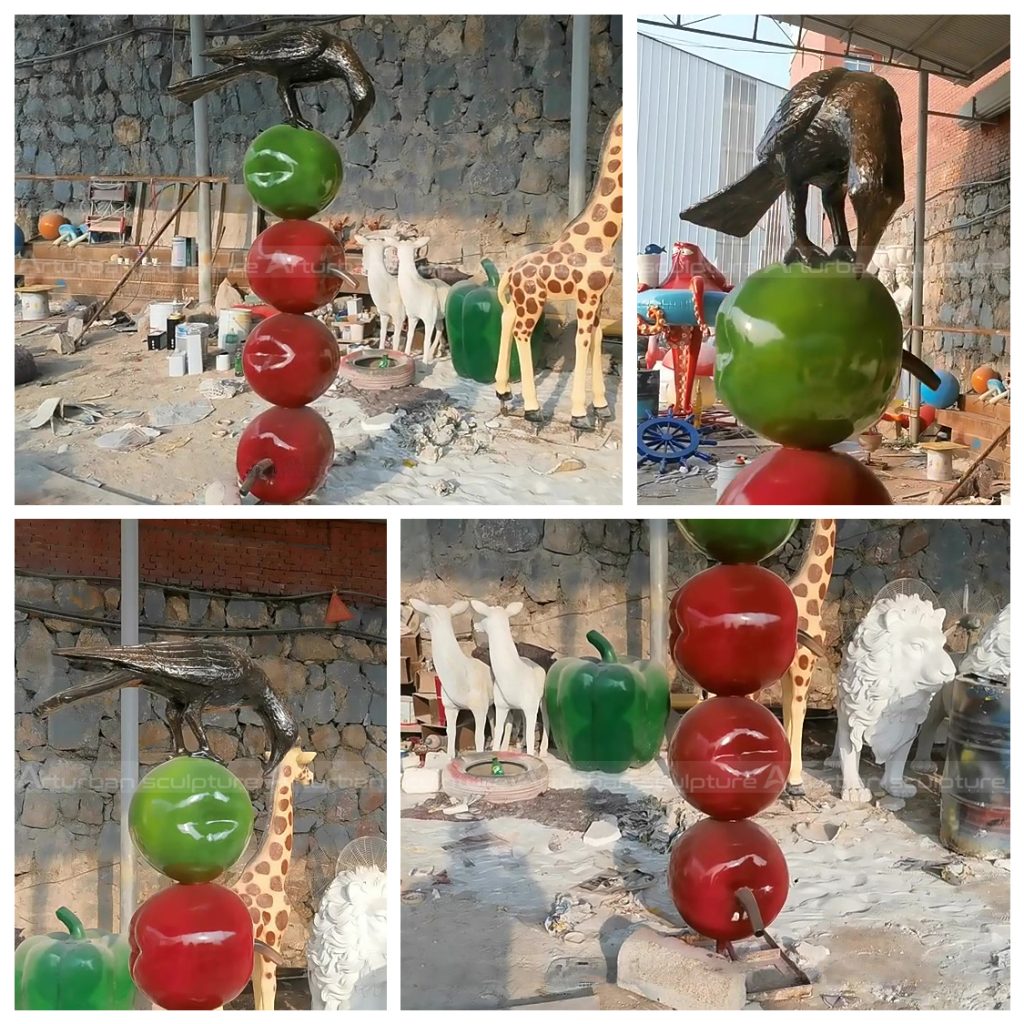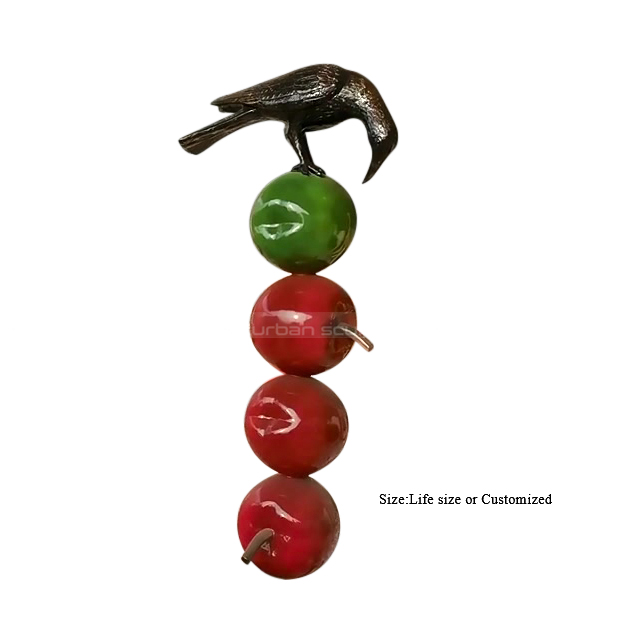 2. Production process
Step1 Design Communication:  You supply us with several photographs with dimensions.
Step 2 Project Consultation: Our team will make a production plan, according to your design, budget, delivery   time,  or any other service. Our final aim is to supply high quality and cost-saving   sculpture efficiently.
Step 3 Confirm Mold: We will make 1:1 clay or 3D mold,when finished clay mold,i will take photos for   your reference. The clay mold can modify any details till to your satisfaction.
Step 4 Carving and Polish: We will carving with natural marble according to clay mold. Then polished.
Step 5 Package: Strong wooden crate with waterproof and shockproof foam inside.
Send us your requirements now, we will reply to your email within 24 hours