1. Introduction of bronze tortoise sculpture
This is a bronze tortoise sculpture. It presents an ancient and solemn appearance. Its body is made of bronze material, with its surface
finely carved and polished, showcasing a smooth and delicate texture. The shell of a turtle presents a rich texture and a sense of unevenness,
as if revealing traces of time. The limbs and head of a turtle have a realistic shape, showcasing its dynamic posture and movements. Its eyes
and mouth are finely carved and lifelike. The entire turtle sculpture gives a sense of calmness and peace, as if conveying the symbolism of the
turtle's longevity and resilience. The metallic luster of its bronze material also adds unique charm and nobility to the sculpture. Whether placed
indoors or outdoors, bronze turtle sculptures can become an exquisite artwork, providing a space for appreciation and contemplation.
Large Turtle Sculpture is highly praised for its unique manufacturing advantages. Firstly, bronze material has excellent durability and corrosion
resistance, which can withstand the test of time and natural environment, and maintain its exquisite appearance for a long time. Secondly, the
plasticity of bronze enables sculptors to finely carve various details and textures of turtles, presenting realistic and artistic images. In addition,
the bronze material also has good luster and texture, adding to the magnificence and preciousness of the sculpture. Most importantly, bronze
turtle sculpture, as a cultural and artistic expression, carries the symbolic significance of history and culture. Through its exquisite production
techniques and unique materials, it highlights the combination of traditional craftsmanship and modern art, becoming a unique and charming artwork.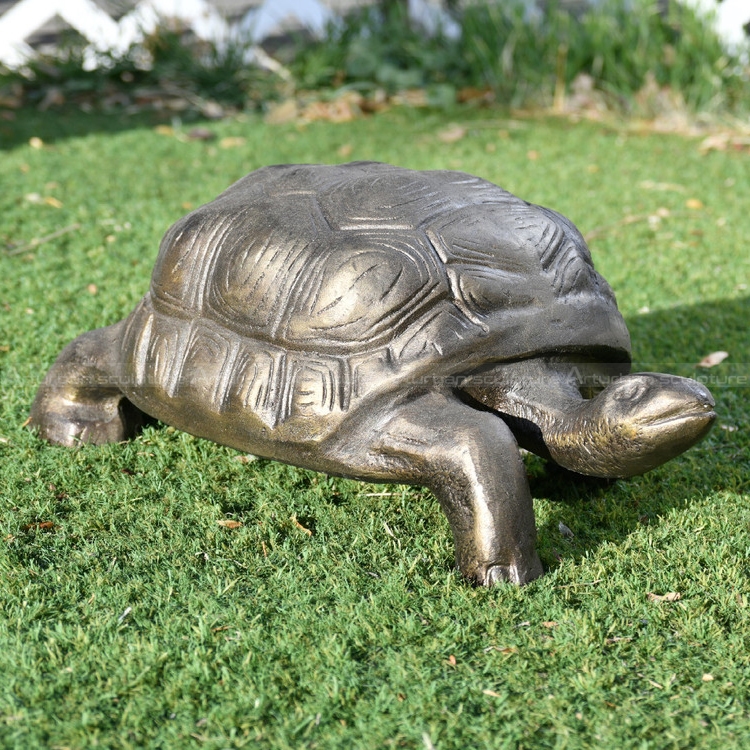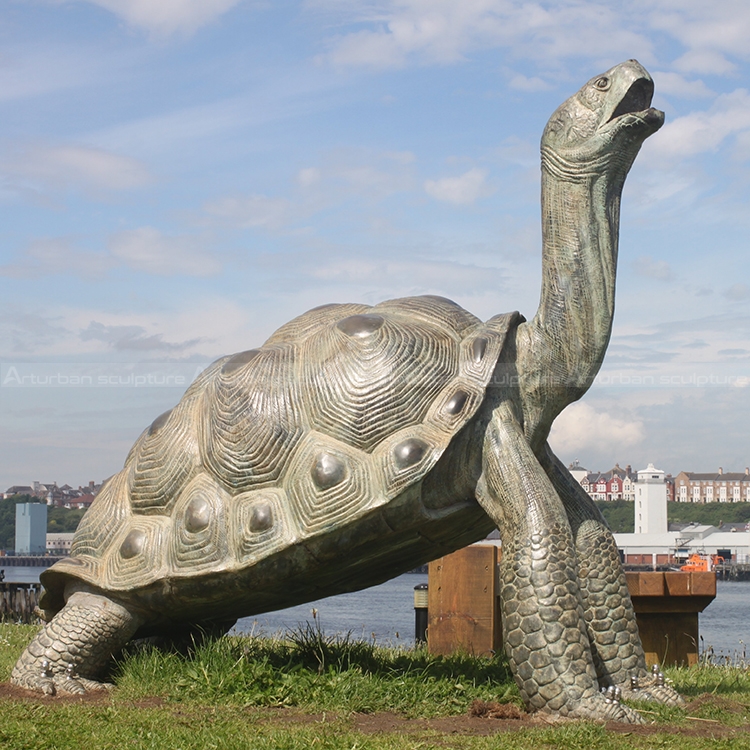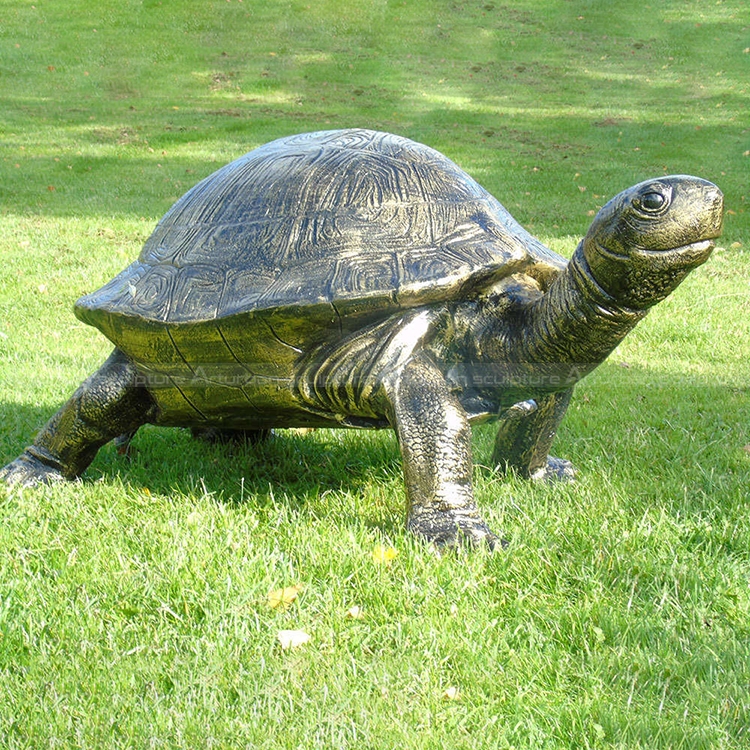 2. Production process
Step1 Design Communication:  You supply us with several photographs with dimensions.
Step 2 Project Consultation: Our team will make a production plan, according to your design, budget, delivery  time, or other service. Our final aim is to supply high quality and cost-saving   sculpture efficiently.
Step 3 Confirm Mold: We will make 1:1 clay or 3D mold,when finished clay mold,i will take photos for   your reference. The clay mold can modify any details till to your satisfaction.
Step 4 Carving and Polish: We will carving with natural marble according to clay mold. Then polished.
Step 5 Package: Strong wooden crate with waterproof and shockproof foam inside.
Send us your requirements now, we will reply to your email within 24 hours