1. Introduction of crocodile lawn ornament
This life-size crocodile lawn ornament looks very irascible. Crocodile sculpture is a common animal sculpture,
each with a different posture and style. They can be customized according to different scenes and needs, thereby
adding decoration and artistic value to the space. The strong body and unique appearance of crocodiles make
them a popular sculpture.
Garden Crocodile Statue is a unique and eye-catching decoration, with its realistic shape and detailed expression
making it a popular choice for indoor and outdoor decoration. Whether in parks, squares, museums, or private
residential gardens and swimming pools, crocodile sculptures can add a wild and lively atmosphere to the space.
Its massive and powerful body and smooth skin texture can also bring texture and visual contrast to the environment.
In addition, the decorative role of crocodile sculptures can also showcase the owner's taste and personality, becoming
a symbol of their status and status.
Crocodile sculptures are usually made of materials such as resin and fiberglass, with the following advantages: firstly,
these materials have high durability and weathering resistance, and can maintain aesthetics in outdoor environments
for a long time. Secondly, the plasticity of the material is very good, and various forms of crocodile sculptures can be
made to meet the needs of different customers. In addition, the cost of these materials is relatively low, and the price
for making crocodile sculptures is also relatively affordable. Finally, the process of making crocodile sculptures is
relatively simple and the production cycle is short, which can meet the urgent needs of customers.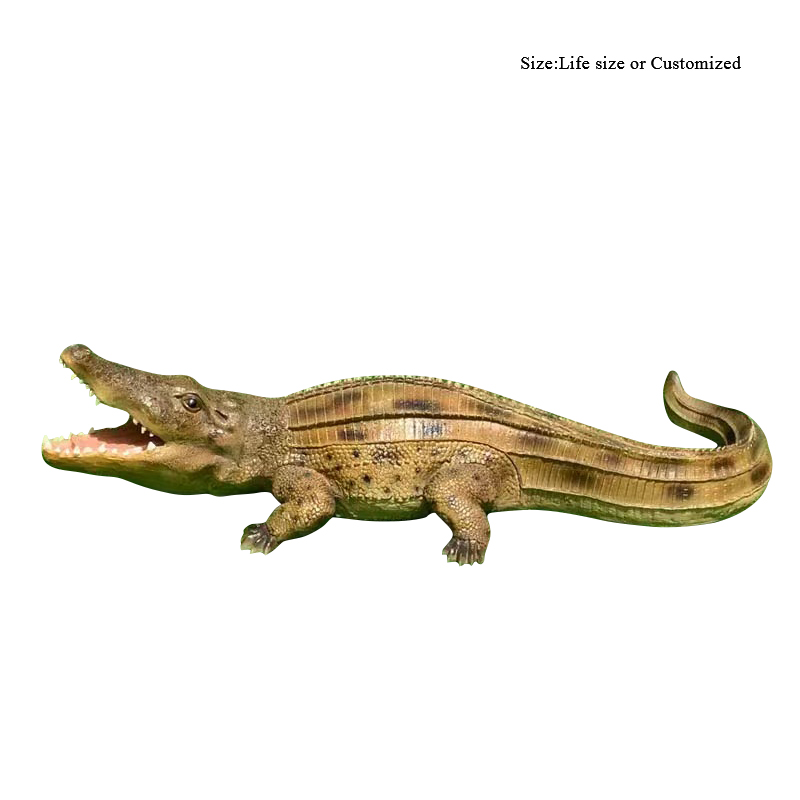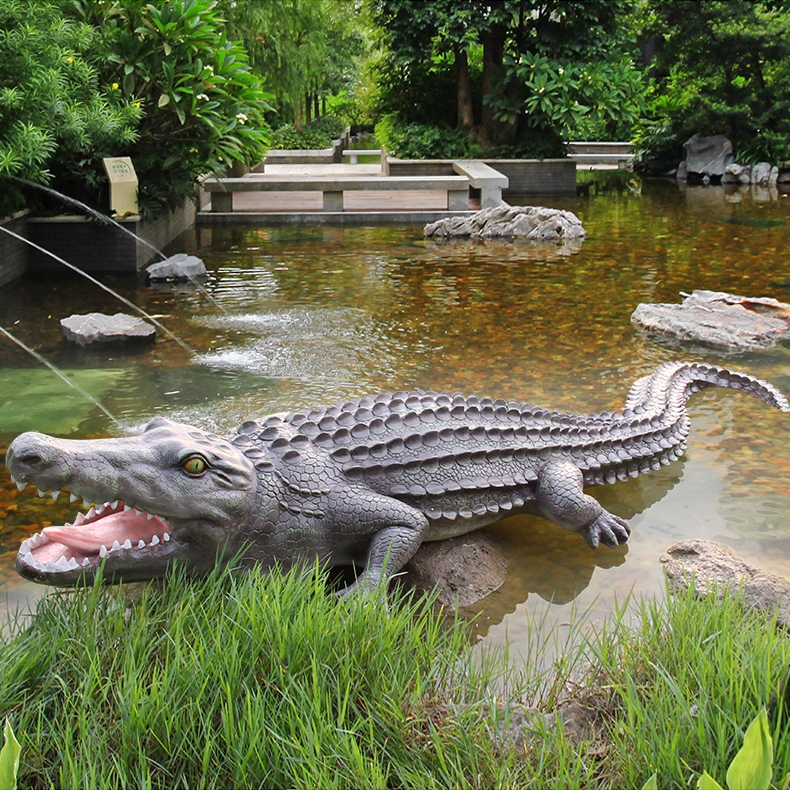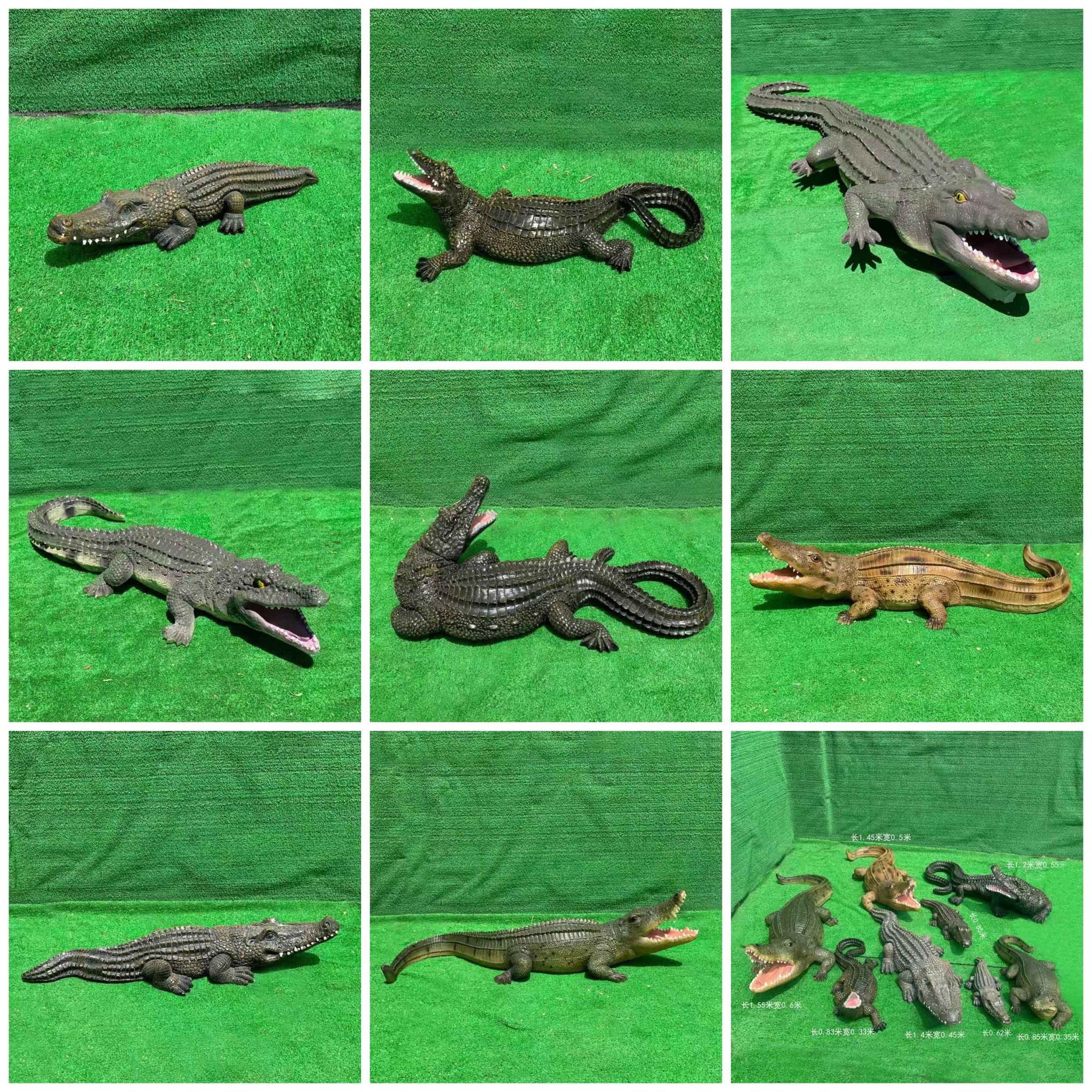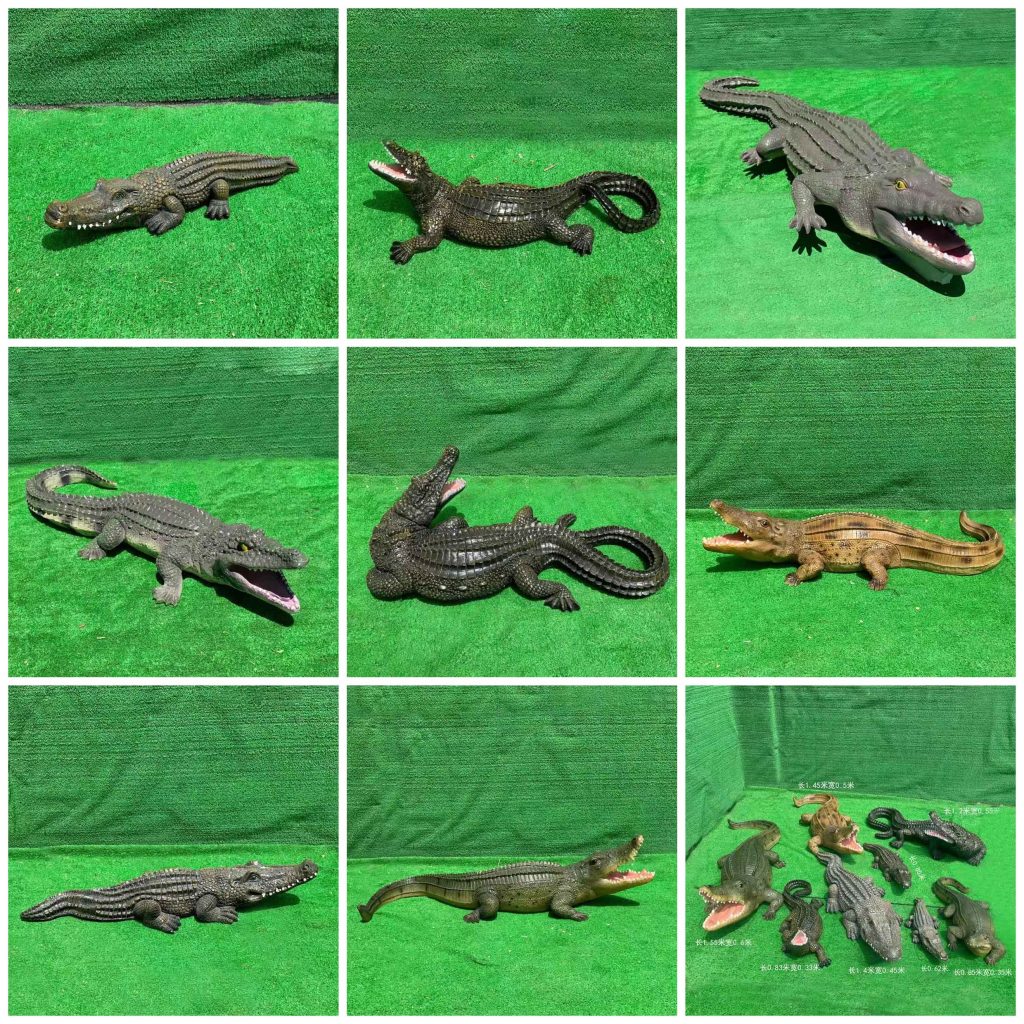 2. Production process of crocodile lawn ornament
Step1 Design Communication:  You supply us with several photographs with dimensions.
Step 2 Project Consultation: Our team will make a production plan, according to your design, budget, delivery time,  or any other service.
Our final aim is to supply high quality and cost-saving   sculpture efficiently.
Step 3 Confirm Mold: We will make 1:1 clay or 3D mold,when finished clay mold,i will take photos for   your reference. The clay mold can
modify any details till to your satisfaction.
Step 4 Carving and Polish: We will make fiberglass statue according to clay mold. Then polished.
Step 5 Package: Strong wooden crate with waterproof and shockproof foam inside.
Send us your requirements now, we will reply to your email within 24 hours