1. Introduction of geometric animal statue
This is geometric animal statue. Geometric animal sculpture attracts people's attention with its unique appearance. They adopt
simplified geometric shapes and lines to form abstract and modern shapes. The animal's form has been simplified and geometrically
processed, exhibiting a concise and powerful characteristic. These sculptures are usually made of hard materials such as metal or
stainless steel, giving them a smooth and sturdy appearance. The details of each animal are simplified into basic geometric shapes,
creating a modern and minimalist aesthetic. Through unique geometric forms and line combinations, geometric animal sculpture
presents an abstract and artistic style.
Geometric animal sculptures can be placed in various places for decoration. They are suitable for indoor and outdoor environments,
such as public squares, gardens, parks, art exhibition halls, etc. In public places, geometric animal sculptures can become landmark
decorations, attracting people's attention and attention. In the garden or park, they can add a modern and artistic atmosphere to the
environment, form a contrast with the Natural landscape, and create a unique visual effect. In indoor space, geometric animal sculptures
can be placed as decorations in corridors, halls, living rooms and other areas, adding a modern and artistic atmosphere to the indoor
environment. Whether as a separate decorative element or paired with other artworks, geometric animal sculpture can bring unique
visual charm and artistic value to the place.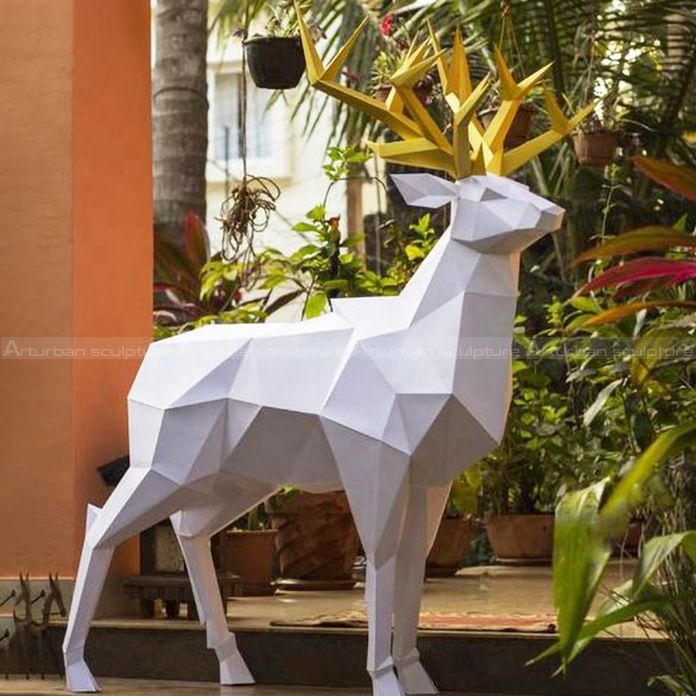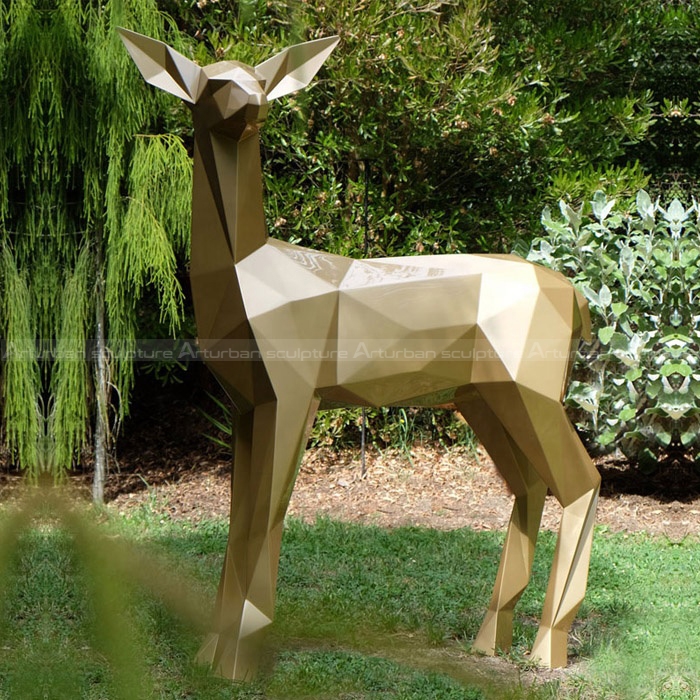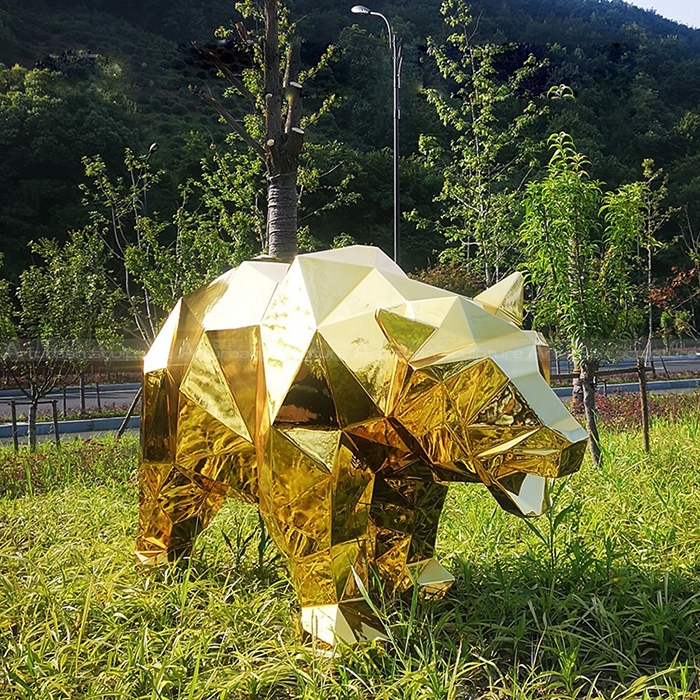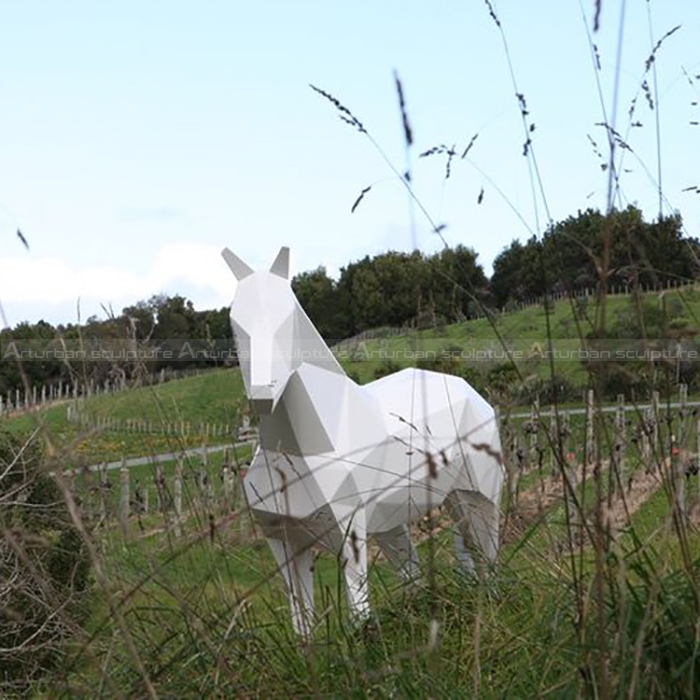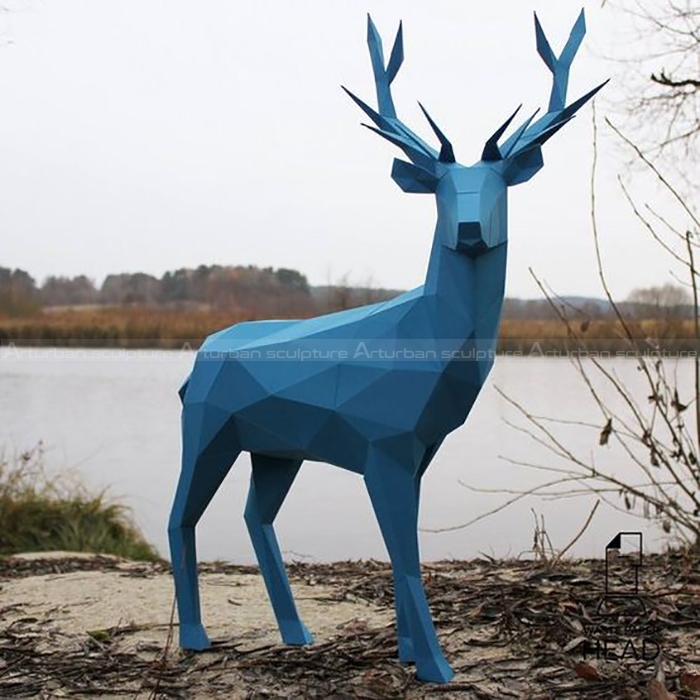 2. Production process
1. Showing the details drawing/ 3D mold for clients confirming.
2. Making clay mold/ foam mold according to drawing/ client's photos/ 3D mold.
3. Making fiberglass/resin sculptures
4. Polishing the surface.
5. Professional painting and take all different views pictures/ videos, show to clients.
6. Packing into wooden cases after clients satisfied with sculptures.
Send us your requirements now, we will reply to your email within 24 hours