1. Introduction of life size zebra statue
The life size zebra statue is very striking. This fiberglass zebra sculpture is a work of art that combines aesthetics and
practicality. Its body is made of fiberglass material, with a realistic shape, as if one can feel the soft and tough body of a
zebra. The black and white stripes on the body are depicted very delicately, each one being very clear. The zebra stands,
with a pair of big eyes full of curiosity. This sculpture is full of dynamism, as if one can take a step at any time. This zebra
sculpture is not only a work of art, but also a practical decoration that can add a natural and artistic atmosphere to the space.
This fiberglass zebra sculpture has a very strong decorative effect. It can be placed indoors or outdoors, adding a sense of
nature and wildness to the space. The black and white stripes and realistic shapes on its body can attract people's attention
and make them involuntarily approach and observe. At the same time, the fiberglass material also makes this sculpture very
durable and unaffected by the external environment. In home decoration, it can be placed in multiple occasions such as the
living room, study, garden, etc., adding a unique and vibrant atmosphere to the entire space. In public places, it can become
a decorative point for restaurants, hotels, shopping malls, and other places, attracting customers' attention.
The advantage of making fiberglass zebra sculptures lies in their durability and plasticity. Fiberglass reinforced plastic material
has high strength and corrosion resistance, and is not easily affected by the external environment. At the same time, fiberglass
material has strong plasticity and can produce sculptures of various shapes and sizes. This enables fiberglass zebra sculptures to
withstand the test of time and nature, and are less prone to cracking or fading. In addition, the materials used in the production
process are non-toxic, odorless, and radiation free, and will not cause pollution to the environment, making them very safe and
reliable. Therefore, making fiberglass zebra sculptures is an efficient and sustainable way to produce high-quality artworks and
decorations.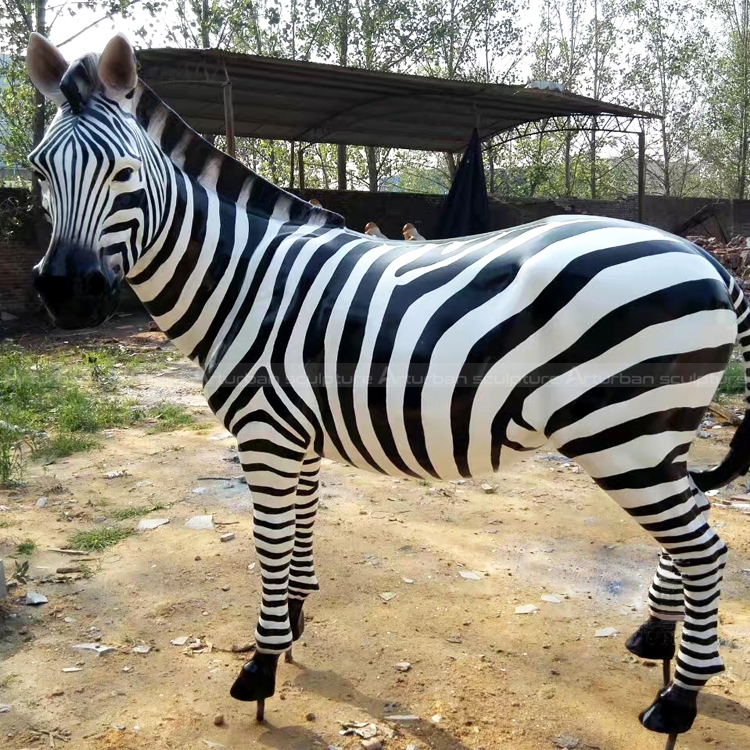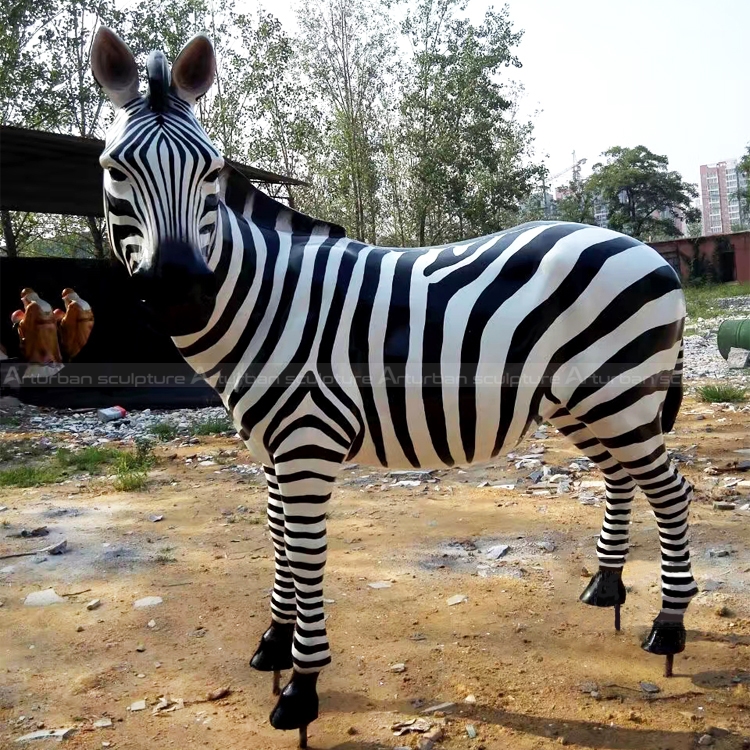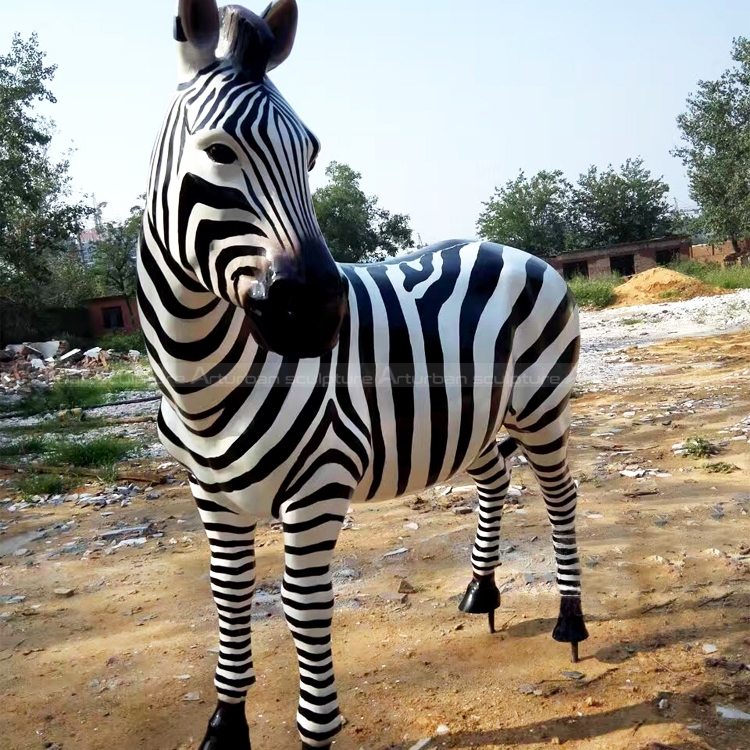 2. Production process
Step1 Design Communication:  You supply us with several photographs with dimensions.
Step 2 Project Consultation: Our team will make a production plan, according to your design, budget, delivery time,
or any other service. Our final aim is to supply high quality and cost-saving   sculpture efficiently.
Step 3 Confirm Mold: We will make 1:1 clay or 3D mold,when finished clay mold,i will take photos for   your reference.
The clay mold can modify any details till to your satisfaction.
Step 4 Carving and Polish: We will carving with natural marble according to clay mold. Then polished.
Step 5 Package: Strong wooden crate with waterproof and shockproof foam inside.
Send us your requirements now, we will reply to your email within 24 hours