1. Introduction of outdoor flamingo statues
This is outdoor flamingo statues.  The flamingo is a beautiful and mysterious bird, loved by people for its bright
feathers and graceful posture. Artists showcase the beauty of flamingos through their sculptures, allowing people
to experience the charm of art and the wonders of flamingos while enjoying them.
Flamingo sculpture, as a decorative art, can add beauty and artistic atmosphere to people's living environment.
Flamingo sculpture has a high degree of ornamental and appreciative value, allowing people to feel the existence
of beauty in life, enhancing the quality and joy of life. Whether placed in public places or used as decorations at
home, flamingo sculptures can add a sense of beauty and delicacy to the environment.
The advantages of making flamingo sculptures lie in the selection of sculpture making materials and innovation
in processing techniques. Flamingo sculptures can be made using different materials, such as bronze, resin,
fiberglass, etc. Among them, stainless steel material is a commonly used material, which has characteristics such
as high strength, high corrosion resistance, and high-temperature oxidation resistance, which can meet various
needs of sculpture production. At the same time, the production of flamingo sculptures also requires innovative
processing techniques, such as model making and sheet metal bending, to make flamingo sculptures more vivid
and three-dimensional.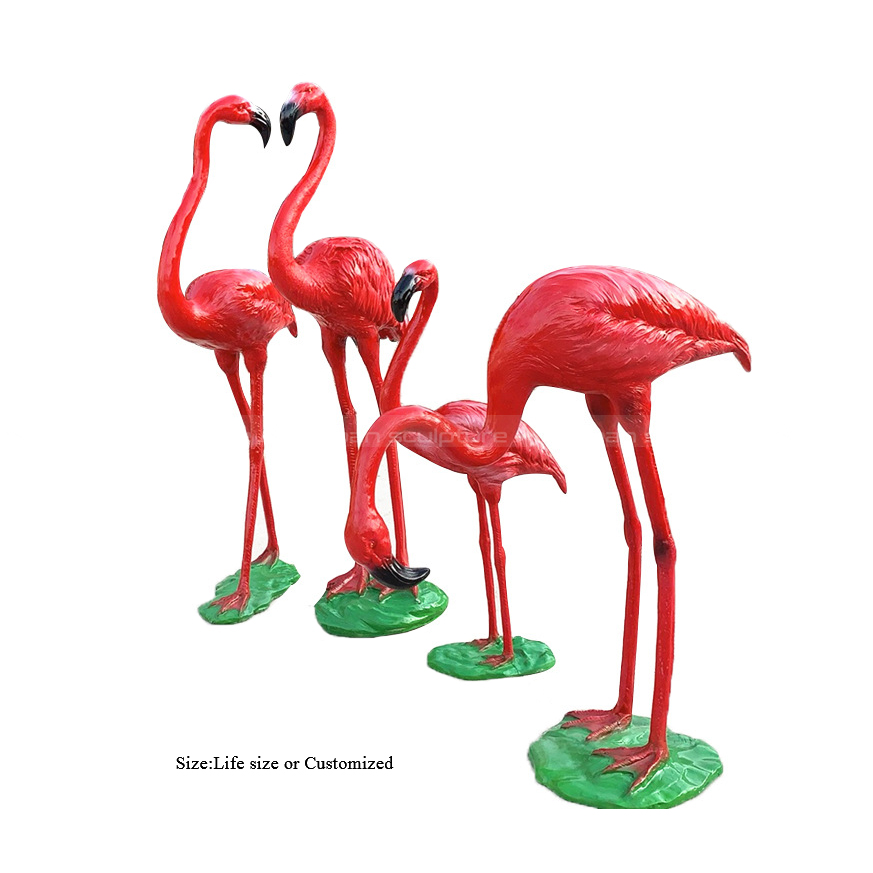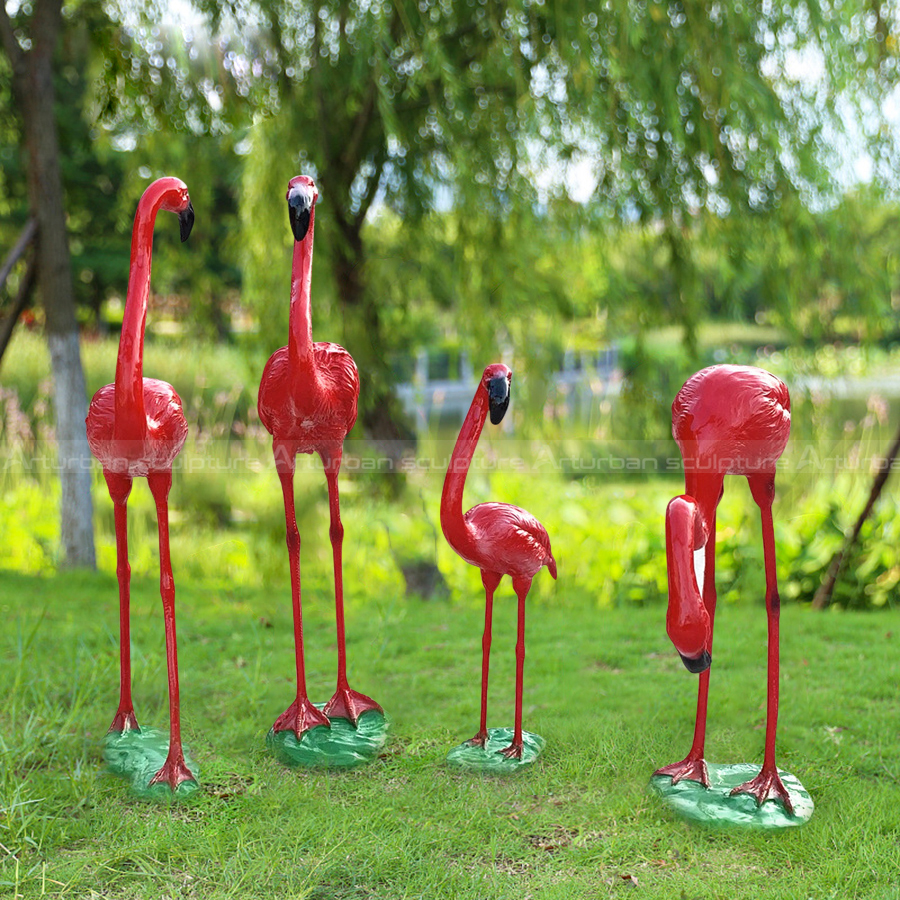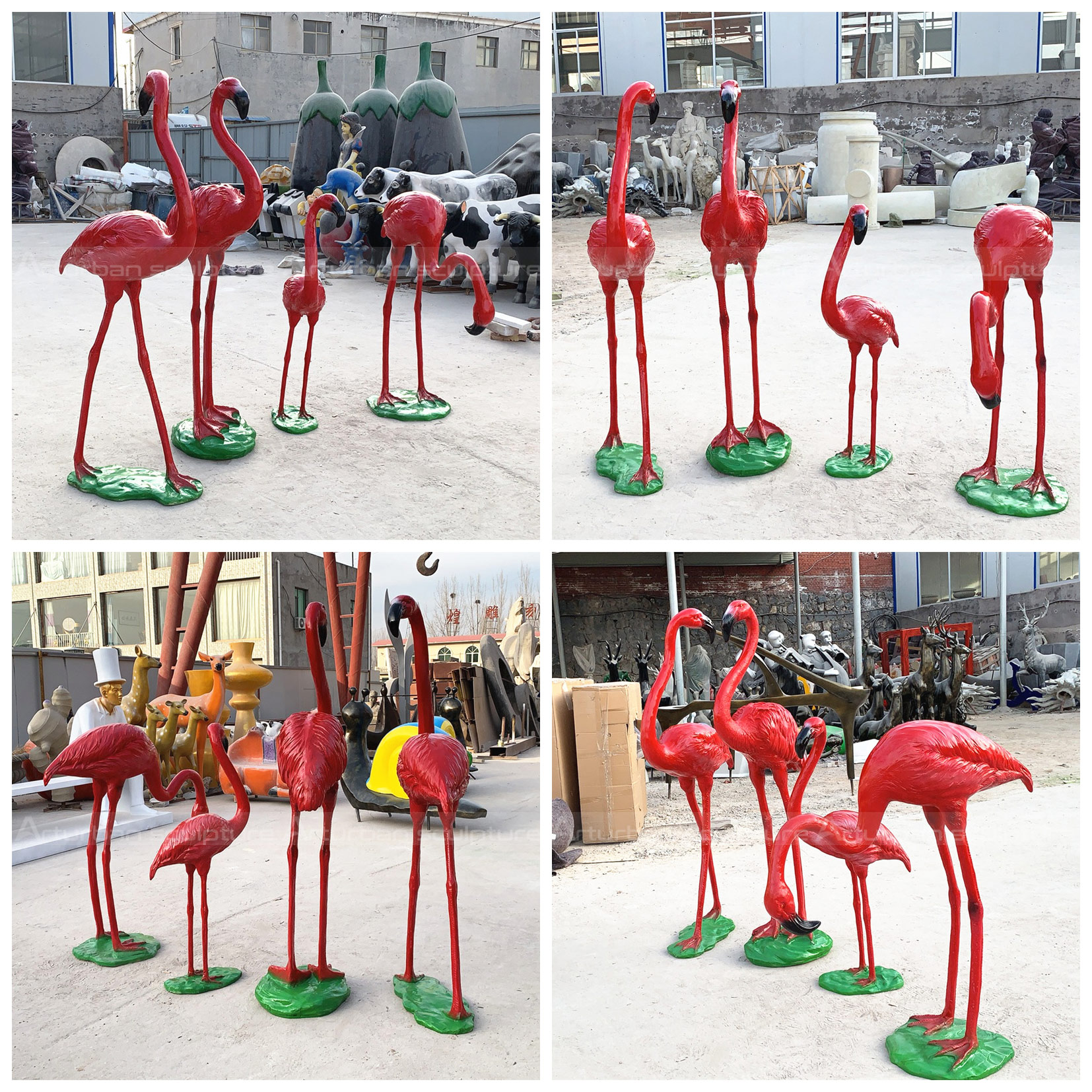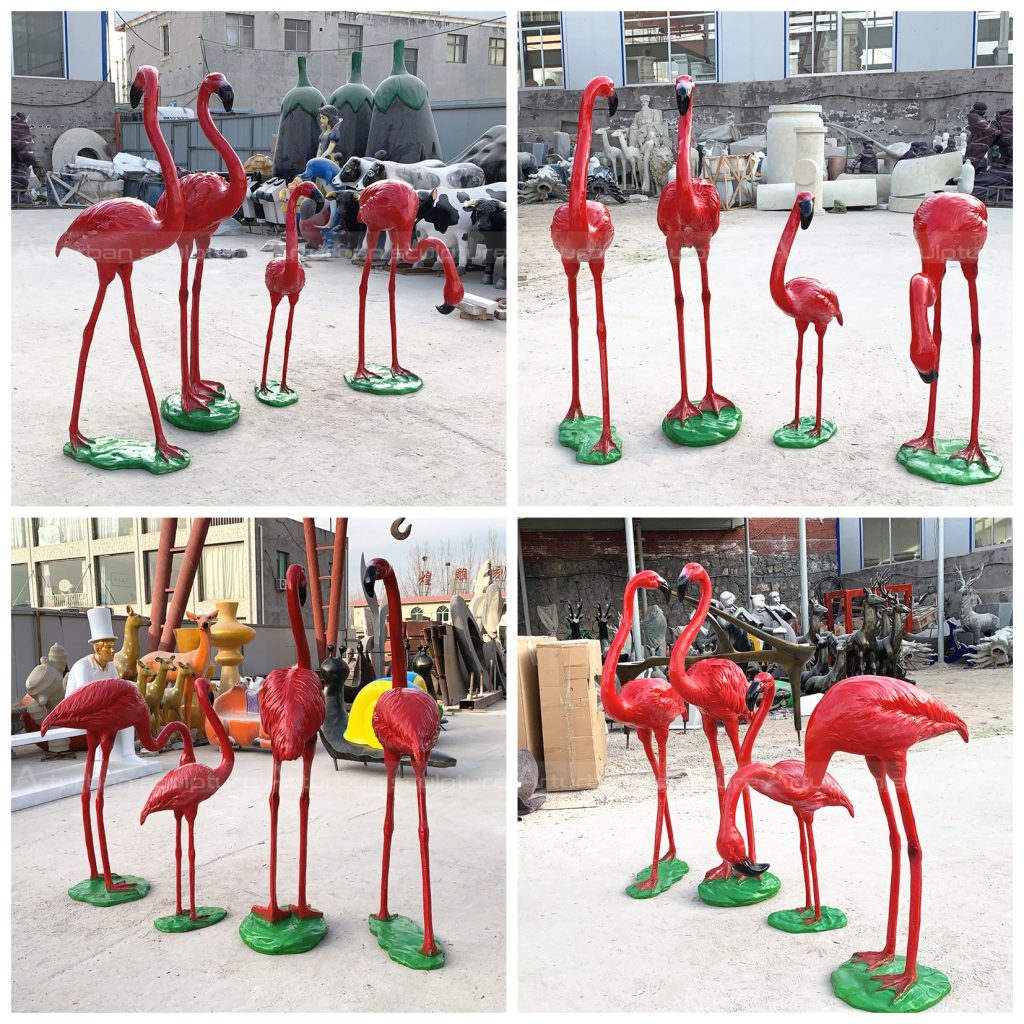 2. Production process
1. Showing the details drawing/ 3D mold for clients confirming.
2. Making clay mold/ foam mold according to drawing/ client's photos/ 3D mold.
3. Making fiberglass/resin sculptures
4. Polishing the surface.
5. Professional painting and take all different views pictures/ videos, show to clients.
6. Packing into wooden cases after clients satisfied with sculptures.
Send us your requirements now, we will reply to your email within 24 hours