1. Introduction of swallow garden sculpture
This is a stainless steel swallow garden sculpture. The body of swallow presents a combination of various geometric shapes,
creating a dynamic and three-dimensional feel. The wings of the swallow spread wide and elegant, as if about to rise into the
air. Each geometric shaped metal plate is meticulously carved and polished, reflecting the sunlight and shining with charming
brilliance. The overall design is simple and modern, with smooth and beautiful lines of swallows. This stainless steel geometric
swallow sculpture attracts people's attention through its unique appearance and color, adding a touch of artistic charm to the
surrounding environment.
Sculptures are suitable for decoration in various outdoor places. It can be placed in open spaces such as parks, gardens, squares
or landscape areas. The bright colors and abstract geometric shapes of swallows can be coordinated with the natural environment
and modern architecture, adding a lively and artistic atmosphere to the place. This sculpture can also become a work of Public art,
attracting the attention of tourists and residents, and adding unique landscape elements to the city. In addition, this sculpture can
also be placed in indoor space, such as large shopping malls, exhibition halls or art galleries, bringing a sense of vitality and modernity
to the indoor environment. Whether outdoors or indoors, large stainless steel geometric swallow sculptures can add artistic flavor
to the venue and become a focal point for people to appreciate and interact with.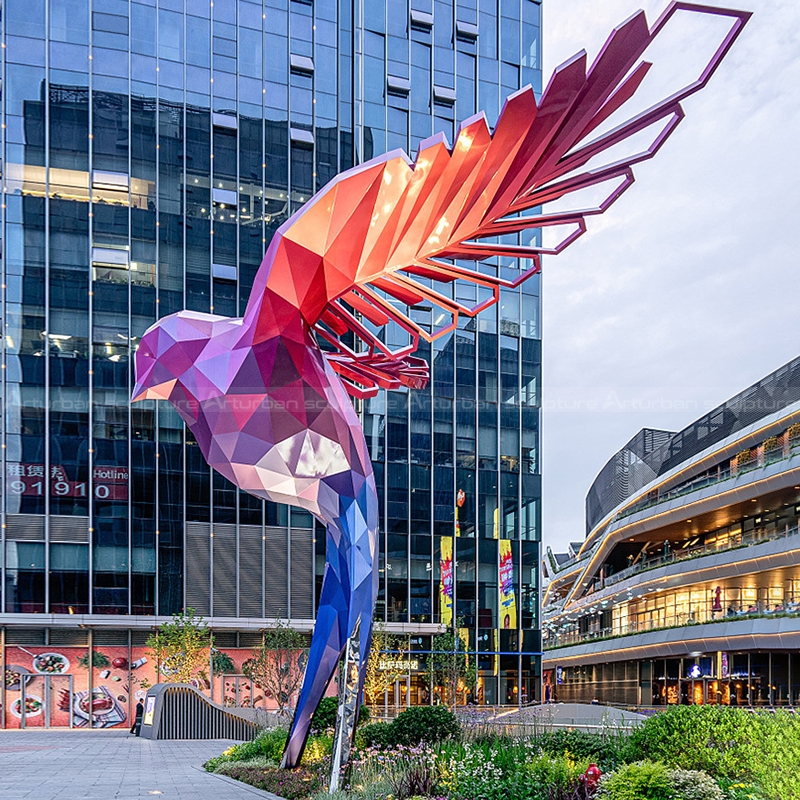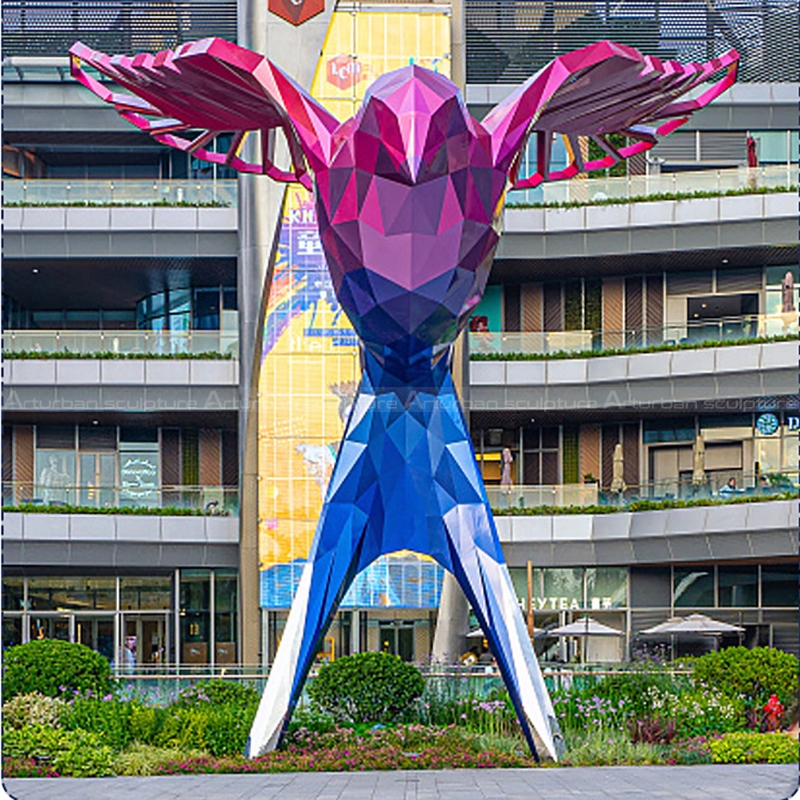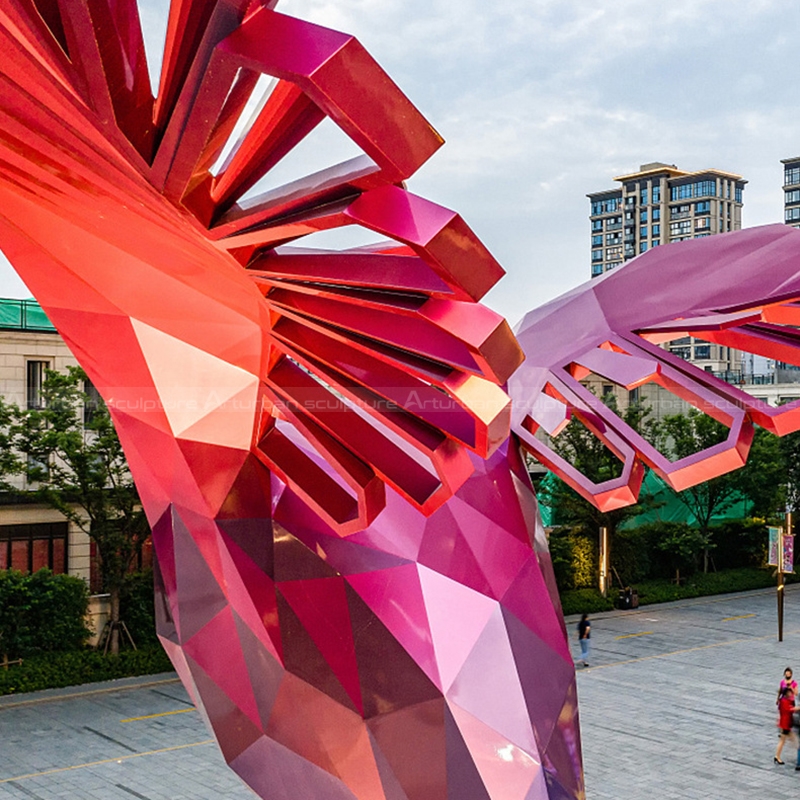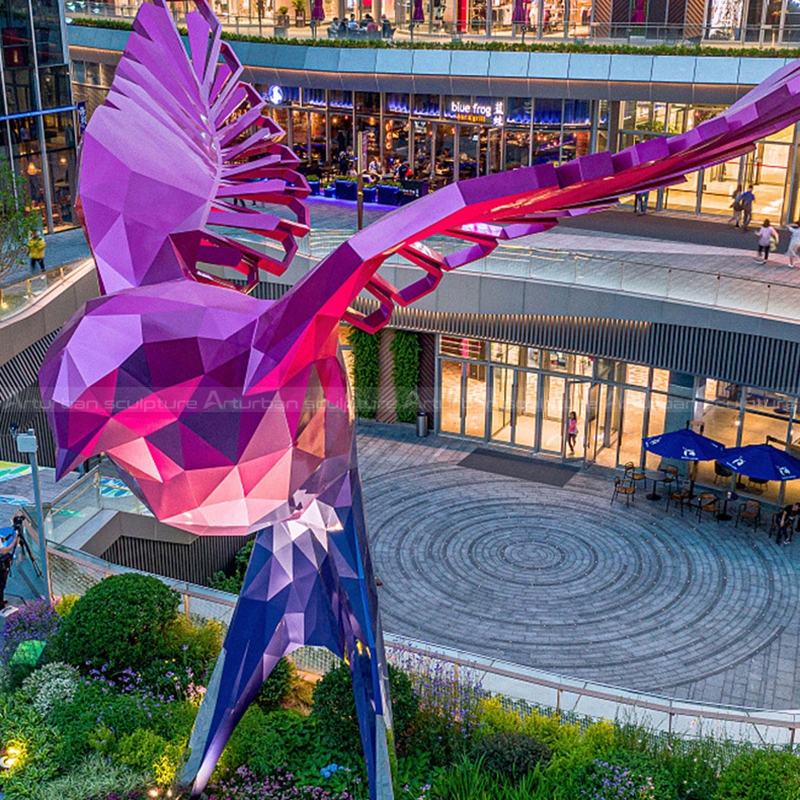 2. Production process
1. Showing the details drawing/ 3D mold for clients confirming.
2. Making clay mold/ foam mold according to drawing/ client's photos/ 3D mold.
3. Making fiberglass/resin sculptures
4. Polishing the surface.
5. Professional painting and take all different views pictures/ videos, show to clients.
6. Packing into wooden cases after clients satisfied with sculptures.
Send us your requirements now, we will reply to your email within 24 hours