1. Introduction of vintage brass crane figurines
This is a vintage brass crane figurines. It showcases its characteristics and demeanor through exquisite carving. The crane is often regarded as a symbol of auspiciousness and longevity, and is endowed with sacred significance in Eastern culture. The bronze crane sculpture reproduces the agility and majesty of the crane through its elegant posture and fine feather texture. The lines of the sculpture are smooth and beautiful, presenting a noble and peaceful atmosphere as a whole.
Bronze crane sculptures have significant decorative effects. They can be placed indoors or outdoors, adding an elegant and peaceful atmosphere to the space. The bronze crane sculpture not only possesses visual beauty, but also implies auspiciousness and happiness. They represent purity, elegance, and longevity, and can bring a sense of tranquility and tranquility to the viewer. This decorative effect makes the bronze crane sculpture a work of art with profound implications.
The production advantages of bronze crane sculpture make it a precious artwork. The bronze material endows the sculpture with durability and stability, allowing it to withstand the test of time while maintaining a good appearance and texture. The plasticity of bronze material allows artists to accurately shape the feather details and elegant posture of cranes. In addition, the special luster and texture of bronze endow sculpture with a unique luxury and artistic quality, adding to its preciousness and ornamental value.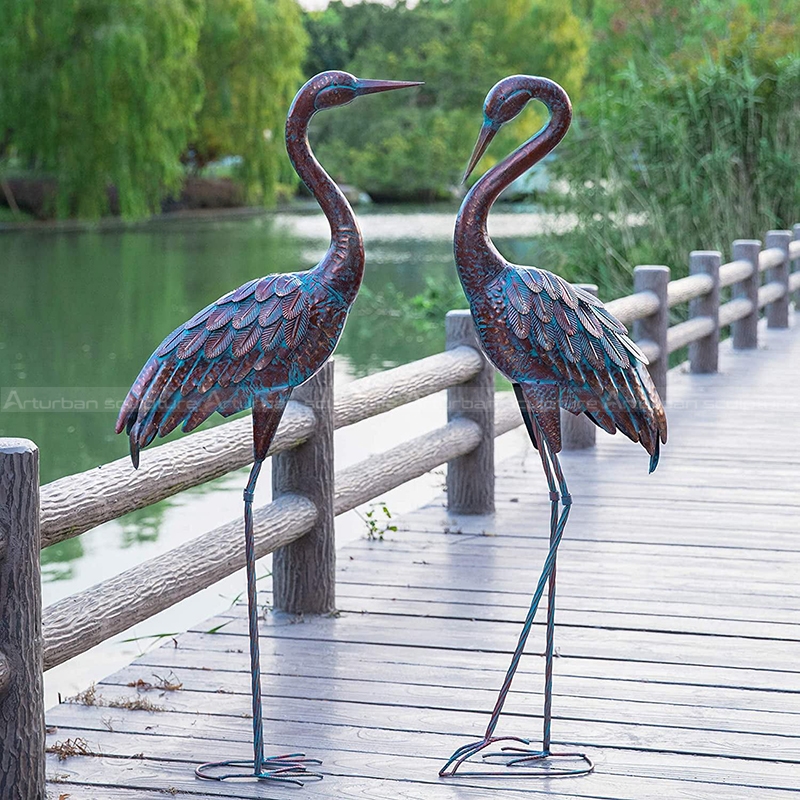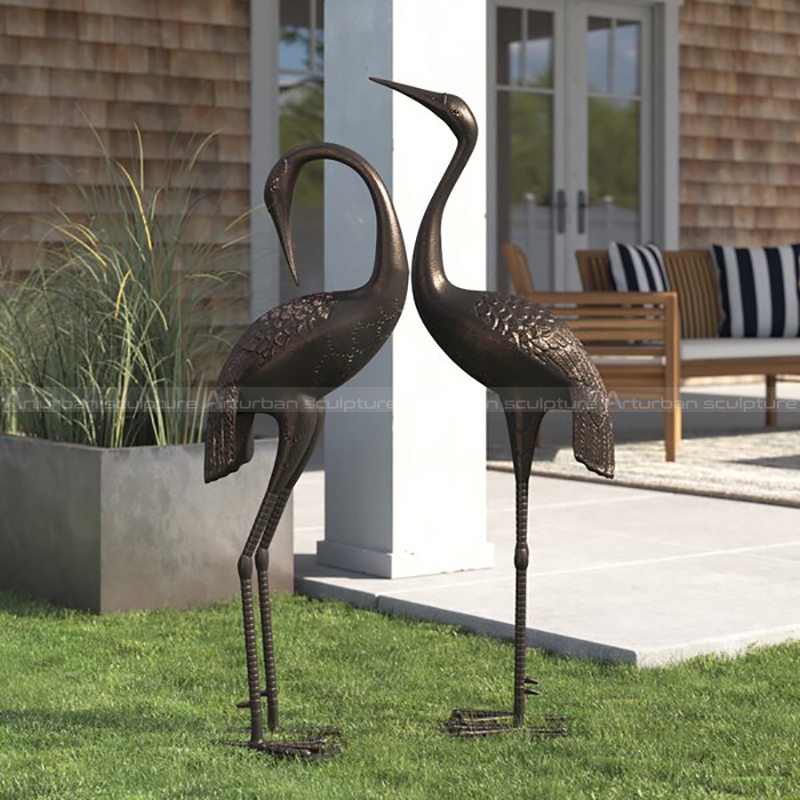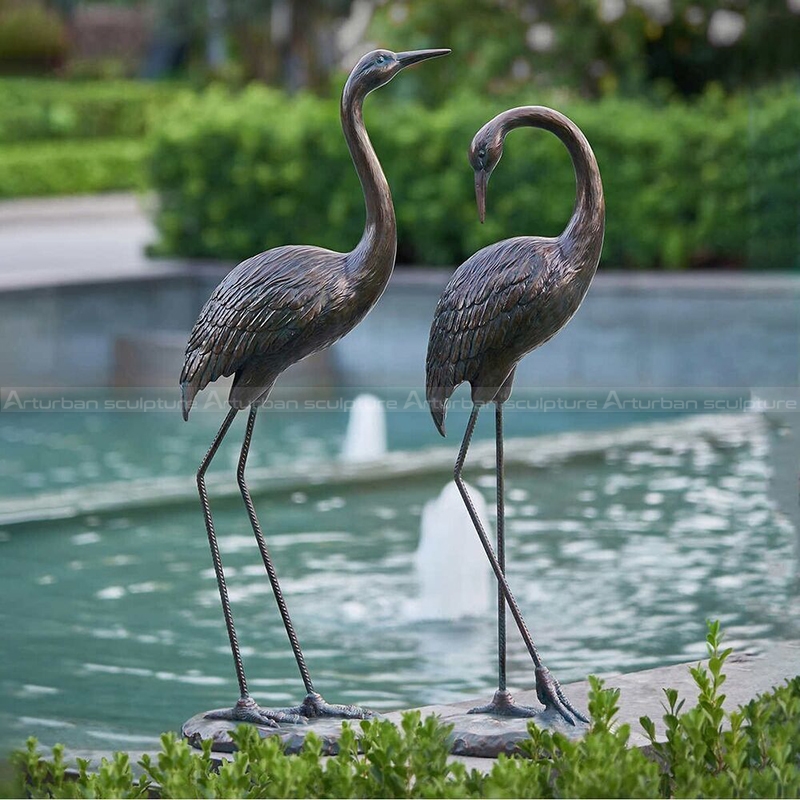 2. Production process
Step1 Design Communication:  You supply us with several photographs with dimensions.
Step 2 Project Consultation: Our team will make a production plan, according to your design, budget, delivery  time, or other service. Our final aim is to supply high quality and cost-saving   sculpture efficiently.
Step 3 Confirm Mold: We will make 1:1 clay or 3D mold,when finished clay mold,i will take photos for   your reference. The clay mold can modify any details till to your satisfaction.
Step 4 Carving and Polish: We will carving with natural marble according to clay mold. Then polished.
Step 5 Package: Strong wooden crate with waterproof and shockproof foam inside.
Send us your requirements now, we will reply to your email within 24 hours