1. Introduction of angel garden fountain
This is an angel garden fountain. Bronze angel sculptures are often created with detailed and beautiful features.
The girl's angel sculpture leans forward slightly, holding a shell in one hand, and the position and expression of
her arm appear natural. Her wings are very realistic, with detailed scratches and sculptural textures that make
them look as if they are real. She is wearing a skirt made of leaves, and the details and textures on the skirt are
also amazing, highlighting the softness and elegance on her body. In addition, her face is also very delicate, and
the sculptor has created the image of a young angel. Her expression is full of kindness and softness, as well as a
sense of mystery and power.
This Large Outdoor Stone Angel Statues can not only be used for interior decoration, but also for the decoration
of public places such as parks, squares, shopping malls, etc. In terms of decoration, bronze angel sculptures showcase
an elegant, beautiful, fresh, and natural artistic style, adding a beautiful and artistic atmosphere to the environment,
allowing people to feel the purification of their hearts and a beautiful emotional experience.
The advantage of Arturban in making bronze sculptures is that they use high-tech bronze making techniques.
This technology can produce more exquisite and delicate sculptures, while also ensuring the stability of bronze
sculptures in terms of environmental changes and oxidation. This means that the bronze sculptures produced
by Arturban can be preserved for a long time without losing their artistic value over time.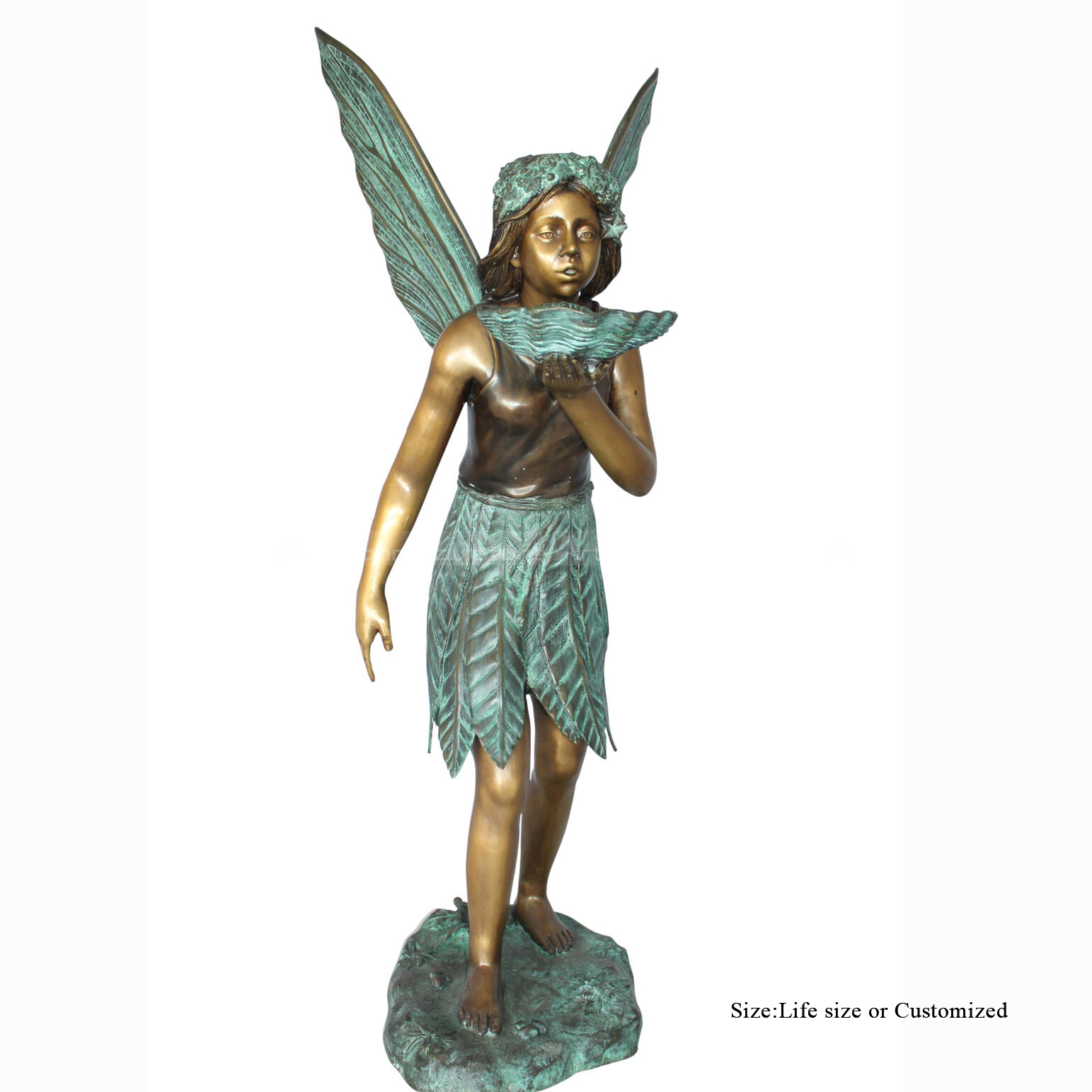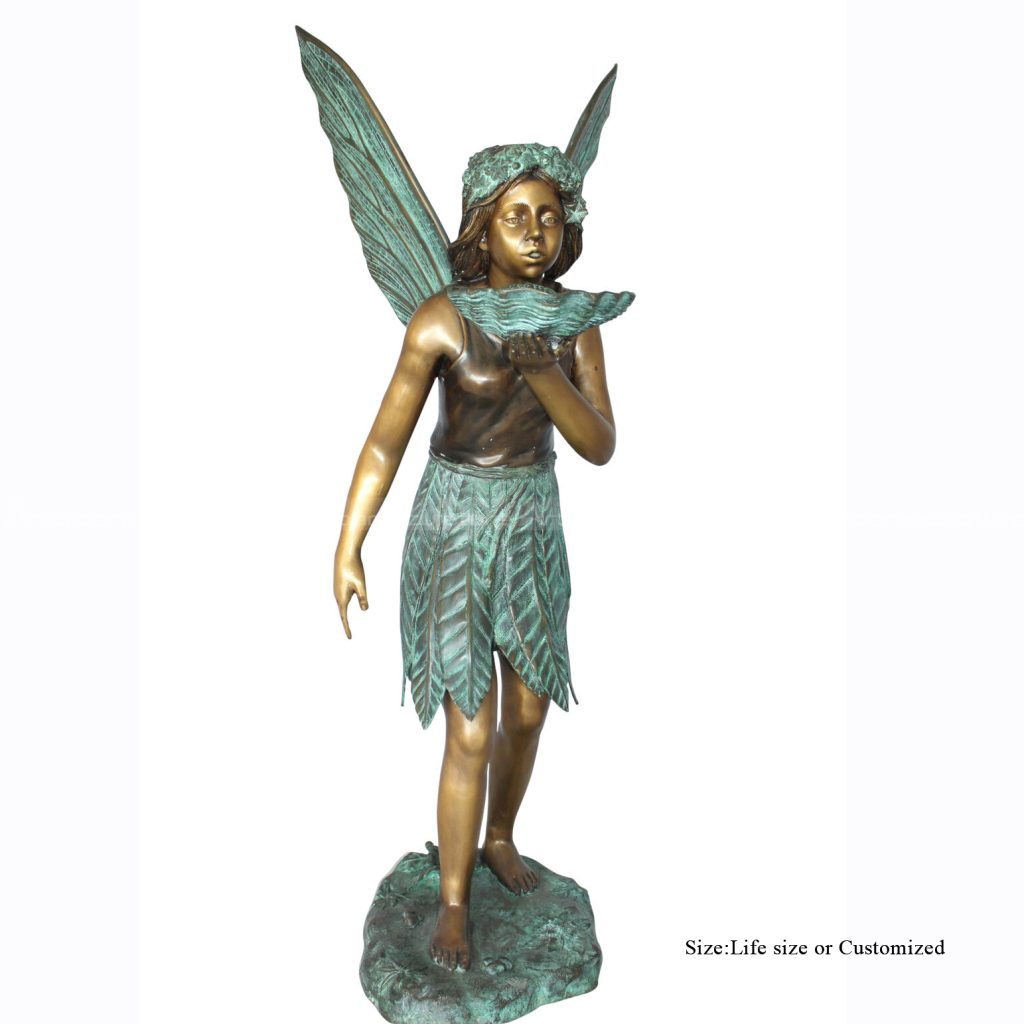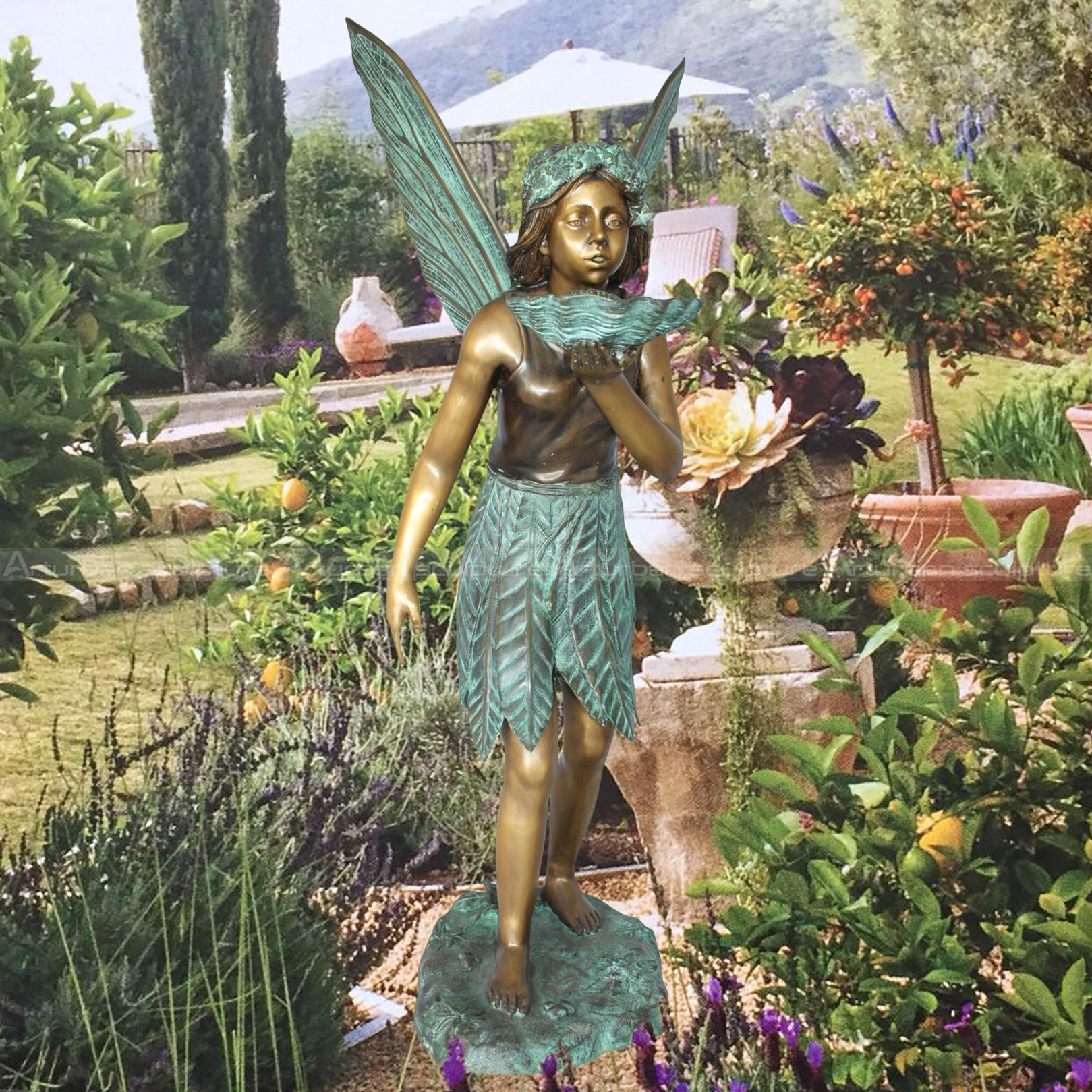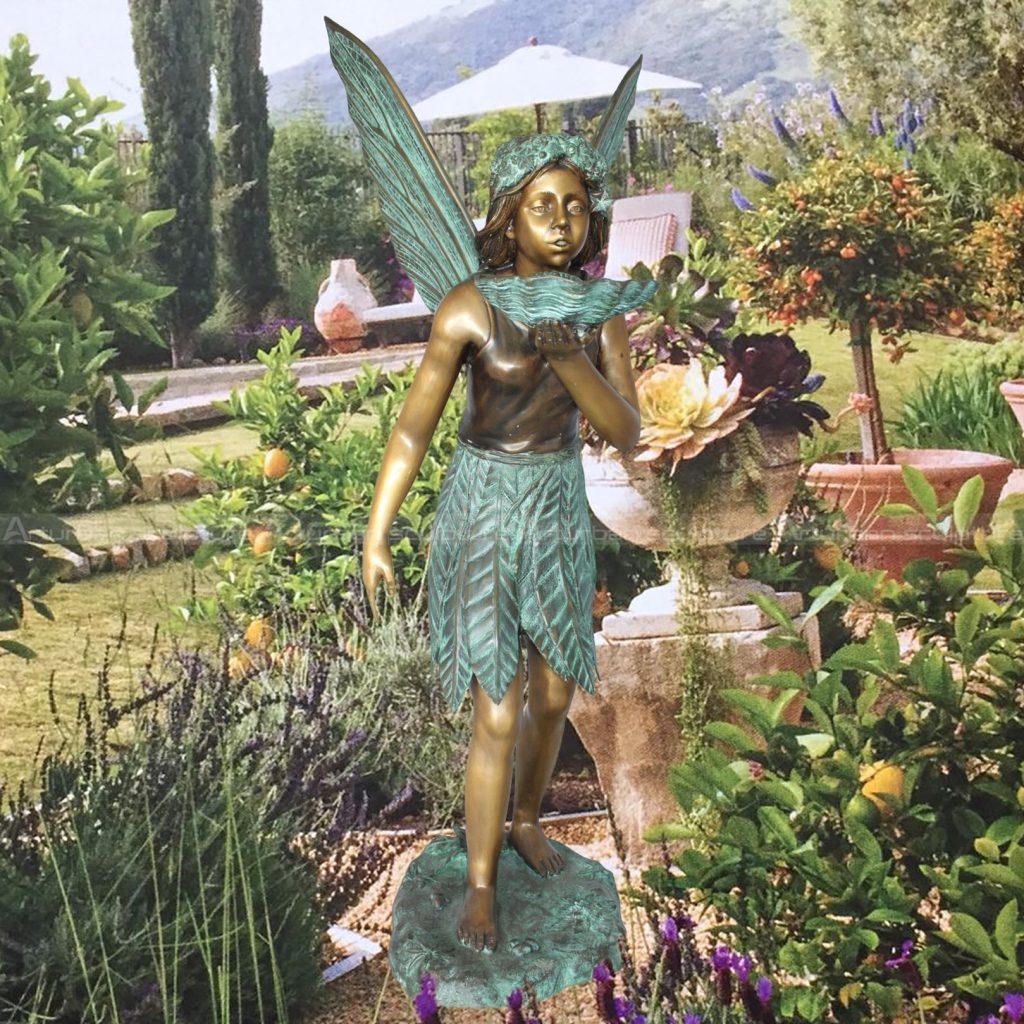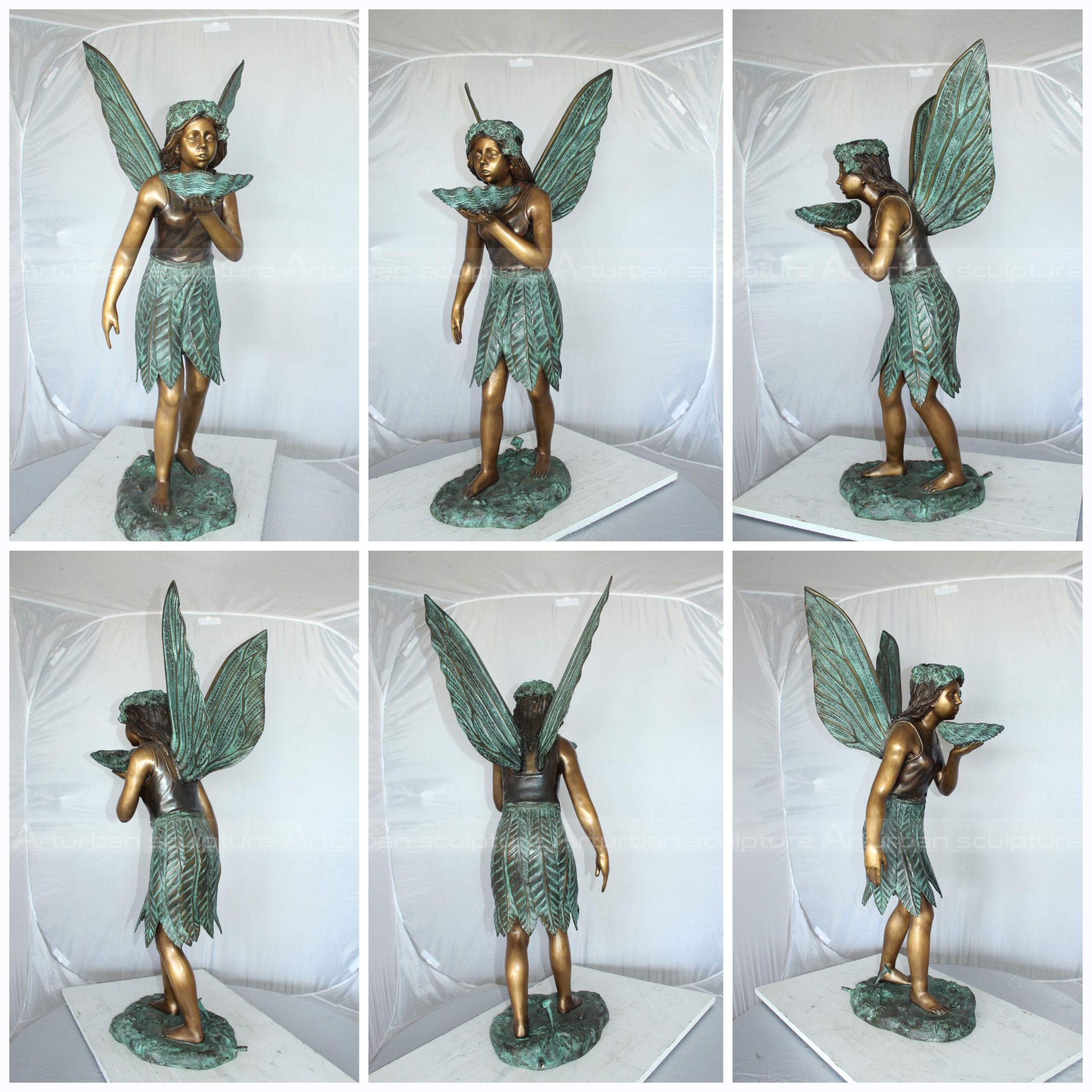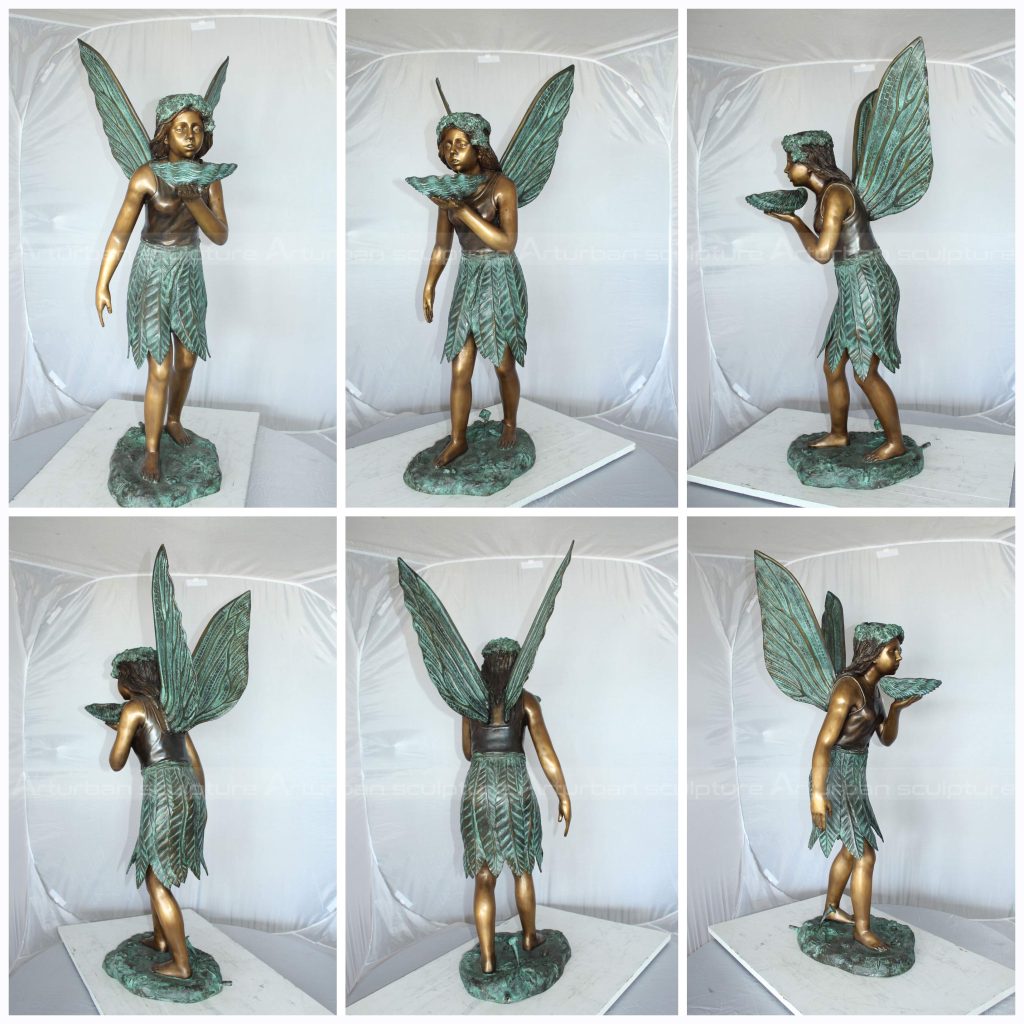 2. Production process of angel garden fountain
My artist will make 1:1 clay mold, when finished clay mold,  we will take photos for your reference, the clay mold can modify any details till to your satisfaction with it. Then we go ahead to make statue. When finished statue, also we will take photos for your reference. After all your satisfaction, I will arrange packing and shipment. Arturban sculpture can make large angel statue in bronze, marble, fiberglass, stainless steel. Our team will make a production plan, according to your design, budget, delivery time, or any other service. Our final aim is to supply high quality and cost-saving sculpture efficiently.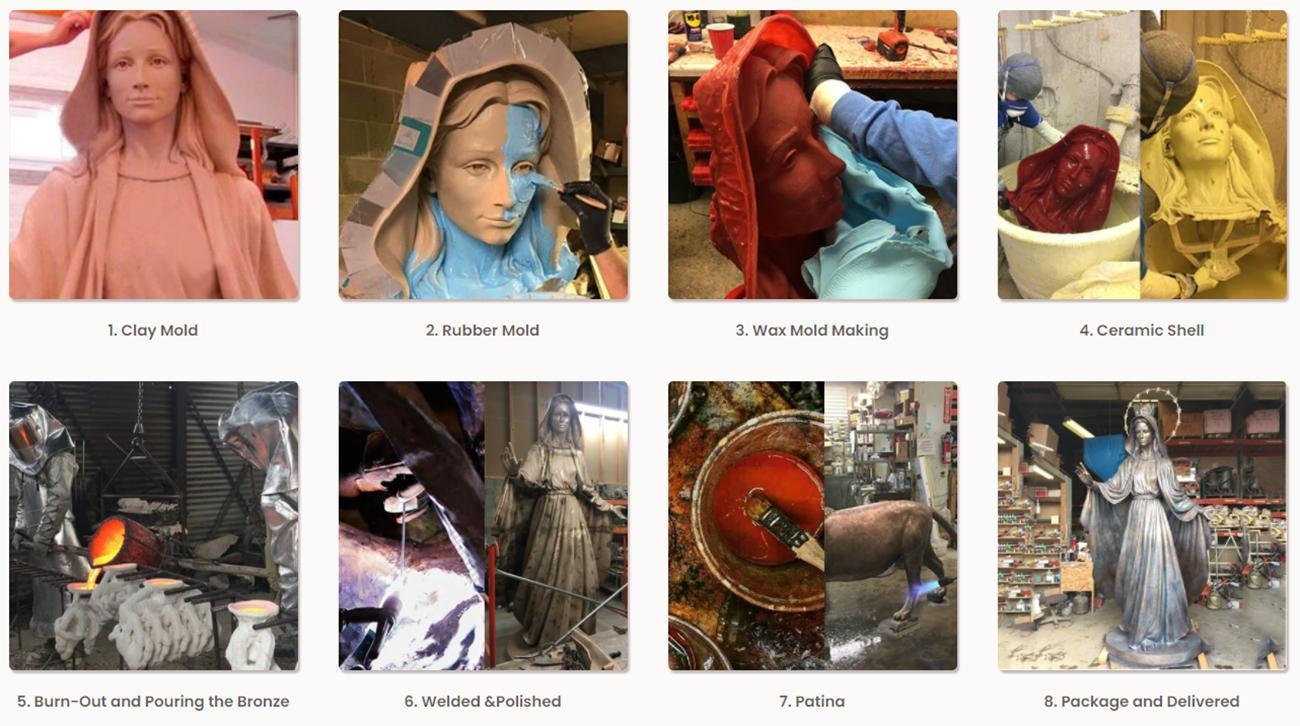 Send us your requirements now, we will reply to your email within 24 hours