1. Introduction of guardian angel garden statue
This is a guardian angel garden statue. It depicts an angel kneeling on one knee and spreading its wings. The appearance of this sculpture
is full of power and solemnity. The wings of an angel unfold like a huge cloak, displaying a posture of protection and protection. Its expression
is solemn and gentle, as if conveying a sense of tranquility and hope.
This bronze guardian Male Angel Sculpture has a unique decorative effect. It can add a sacred and peaceful atmosphere to indoor or outdoor
spaces. Whether placed in gardens, courtyards, or indoor corners, it can attract people's attention and create a sense of beauty and tranquility
that transcends the mundane. Secondly, it also has symbolic significance, representing the power of guardianship and protection. Such sculptures
are often used as souvenirs or gifts to convey blessings and prayers to people.
In terms of production, bronze material gives many advantages to the production of guardian angel sculptures. Bronze material is durable and
has antioxidant properties, which can withstand the test of time and environment. This enables sculptures to preserve their exquisite appearance
and details for a long time. Secondly, the plasticity of bronze enables sculptors to shape the posture and characteristics of angels with high skill
and creativity. The exquisite carving and exquisite casting techniques endow the sculpture with a high degree of artistic expression and realism,
allowing viewers to deeply feel the power and sanctity of angels.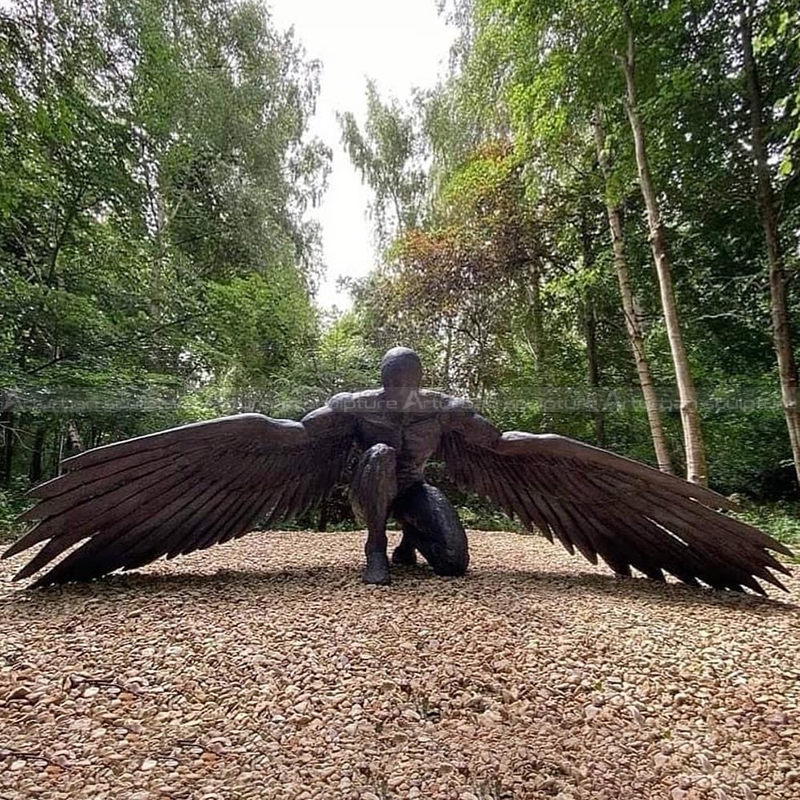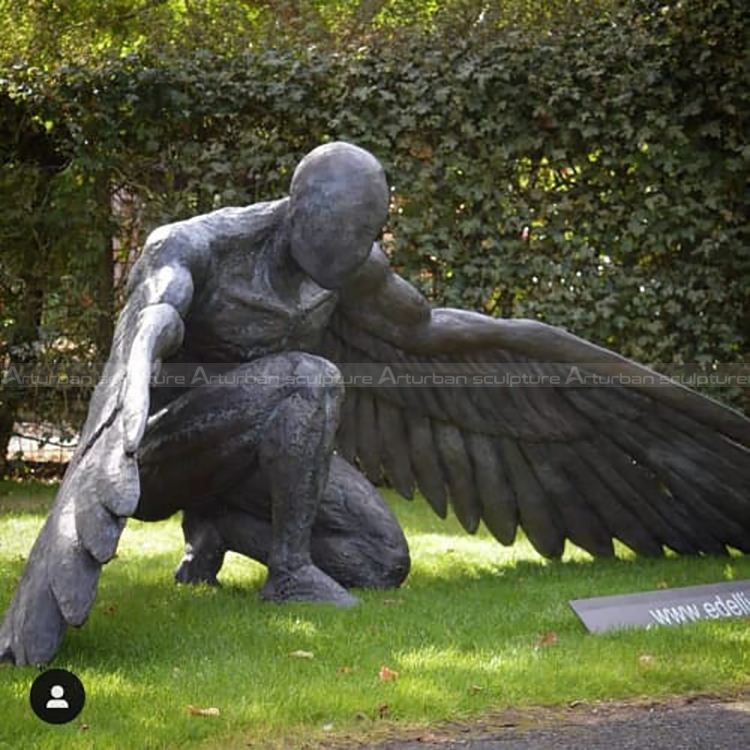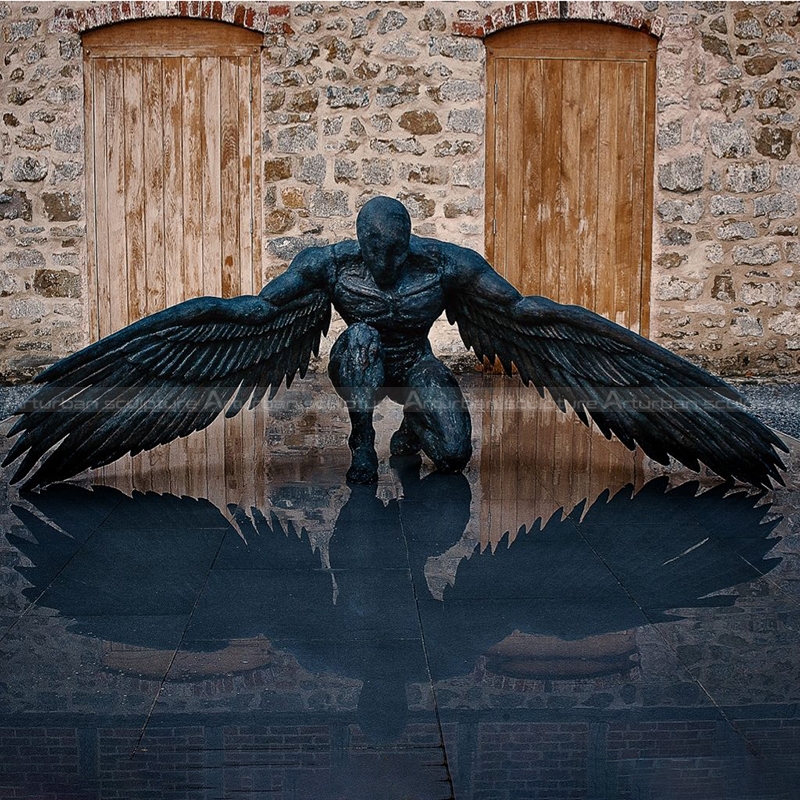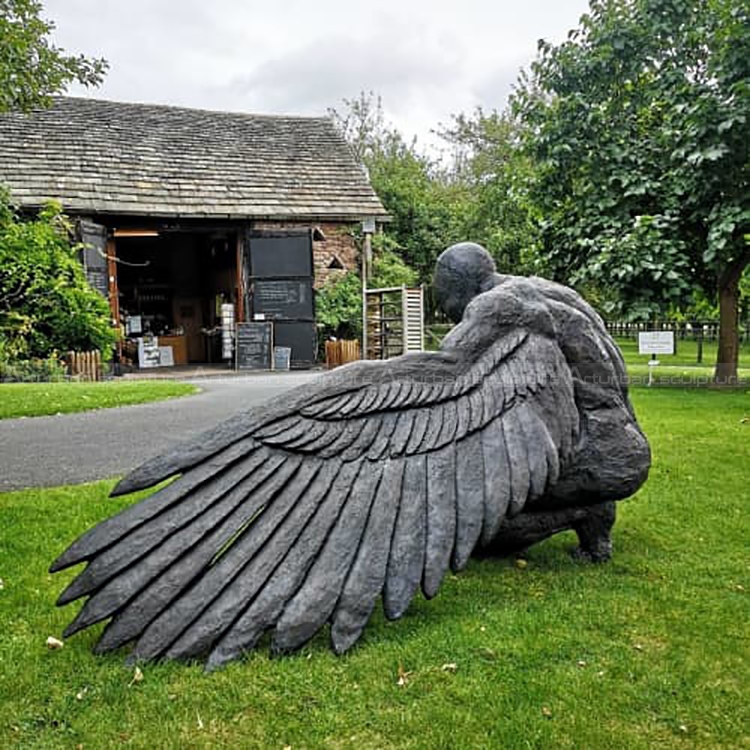 2. Production process of guardian angel garden statue
My artist will make 1:1 clay mold, when finished clay mold,  we will take photos for your reference, the clay mold can modify any details till to your satisfaction with it. Then we go ahead to make statue. When finished statue, also we will take photos for your reference. After all your satisfaction, I will arrange packing and shipment. Arturban sculpture can make large angel statue in bronze, marble, fiberglass, stainless steel. Our team will make a production plan, according to your design, budget, delivery time, or any other service. Our final aim is to supply high quality and cost-saving sculpture efficiently.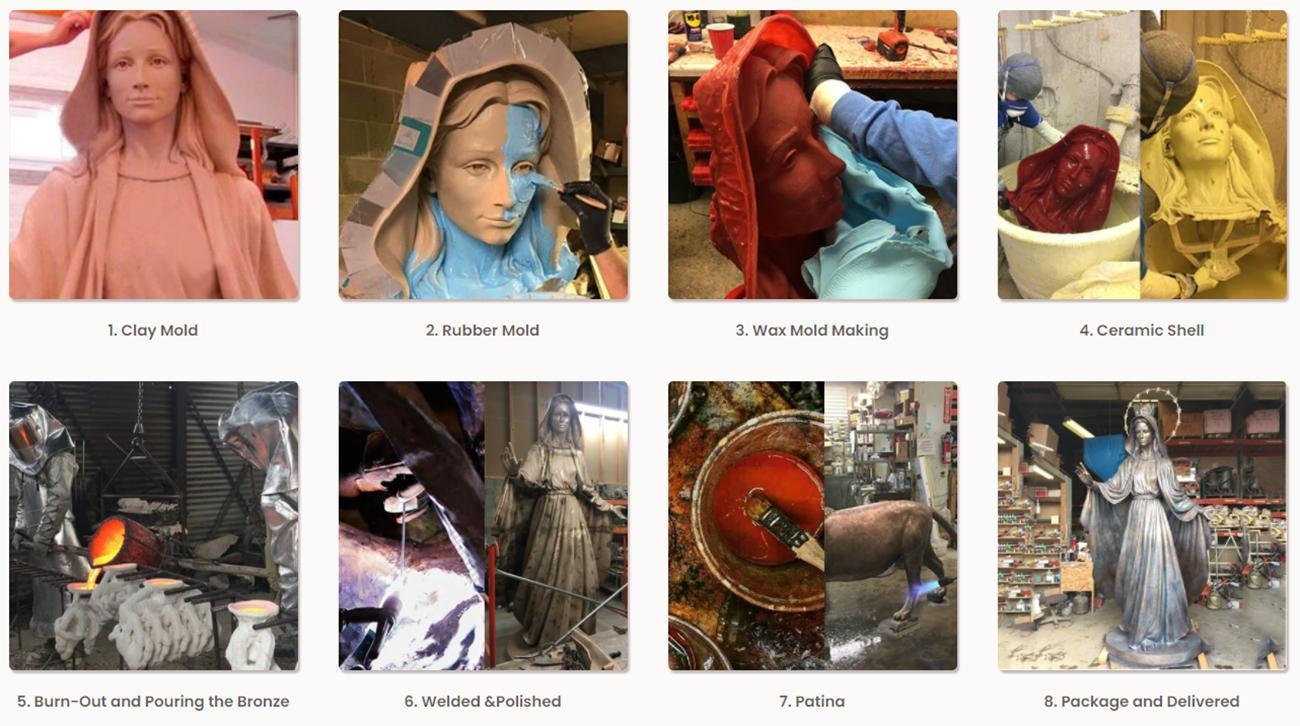 Send us your requirements now, we will reply to your email within 24 hours