1. Introduction of male angel sculpture
This is a male angel sculpture. Jorge Mar í n's sculpture of "City Wings" depicts an angel sitting on a ball. This angel image has a pair
of finely crafted wings, showcasing detailed textures and gorgeous decorations. On the angel's face, a bird shaped mask covers part of
the face, adding a sense of mystery.
The posture of an angel and the shape of sitting on a ball present a combination of elegance and strength. The details of the sculpture
demonstrate exquisite craftsmanship and techniques, from every feather on the wing to the texture of the mask, all showcasing attention
to detail and meticulous design of the sculpture. The appearance of this sculpture gives a feeling of lightness and freedom. The posture of
an angel and the unfolding of its wings seem to indicate that it is ready to fly at any time. The design of the bird shaped mask adds a layer
of mystery to the sculpture, while also leaving some room for interpretation for the viewer. The existence of this sculpture adds an artistic
atmosphere to the city, attracts the attention of viewers, and becomes an object of appreciation and communication for people.
The Outdoor Angel Statues attracts visitors' attention with its unique appearance and exquisite craftsmanship. It not only showcases the
creativity and skills of artists, but also conveys symbolic meanings of freedom, power, and mystery. This sculpture has become a beautiful
landscape in the city, triggering people to think and feel about beauty.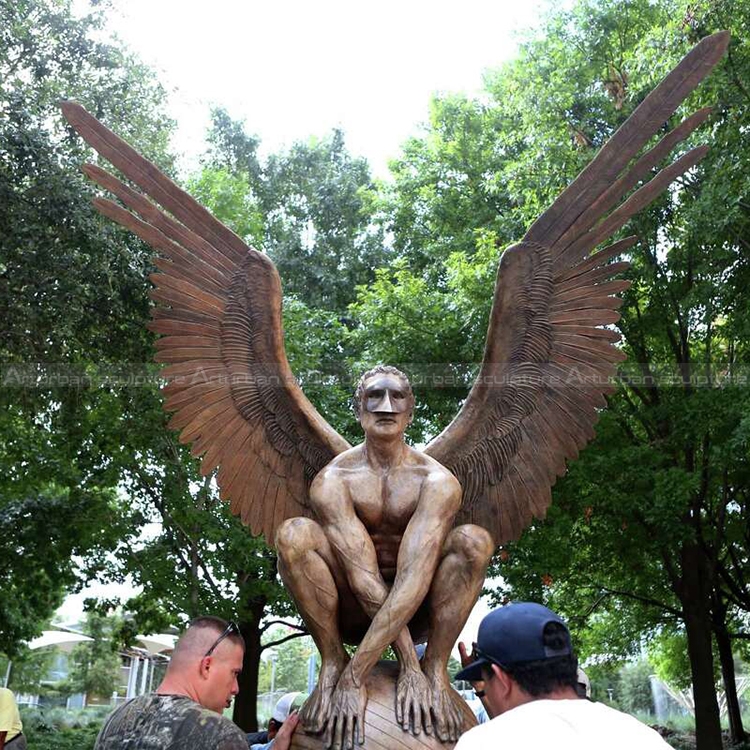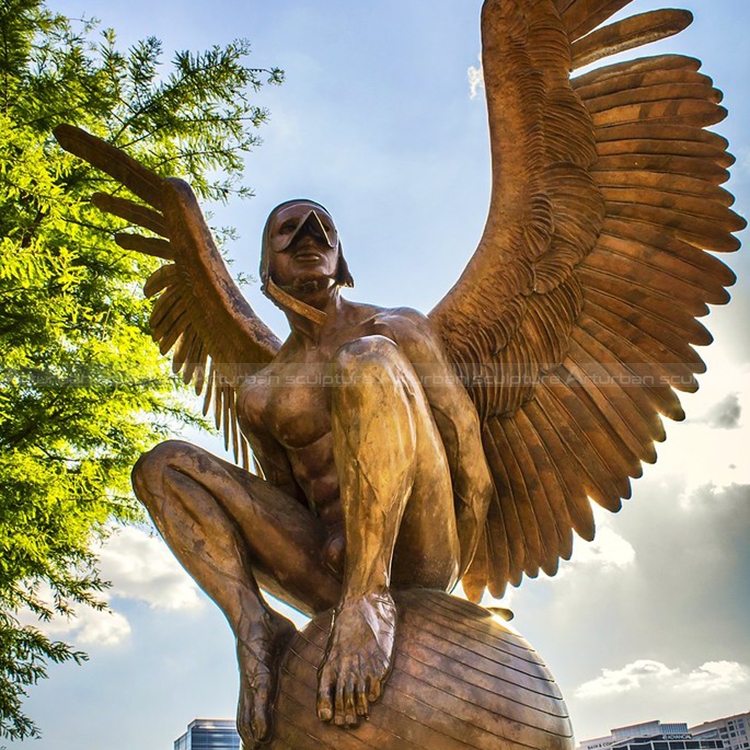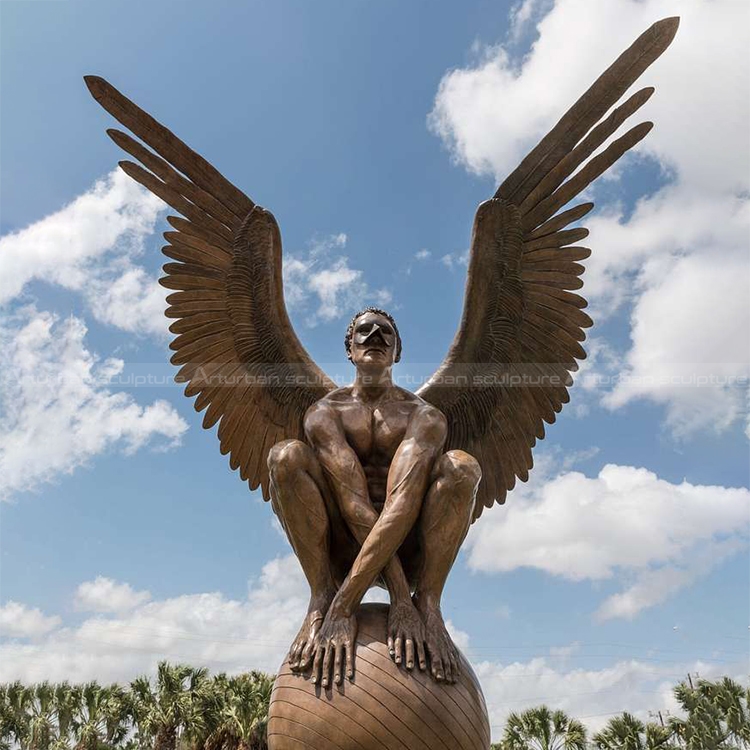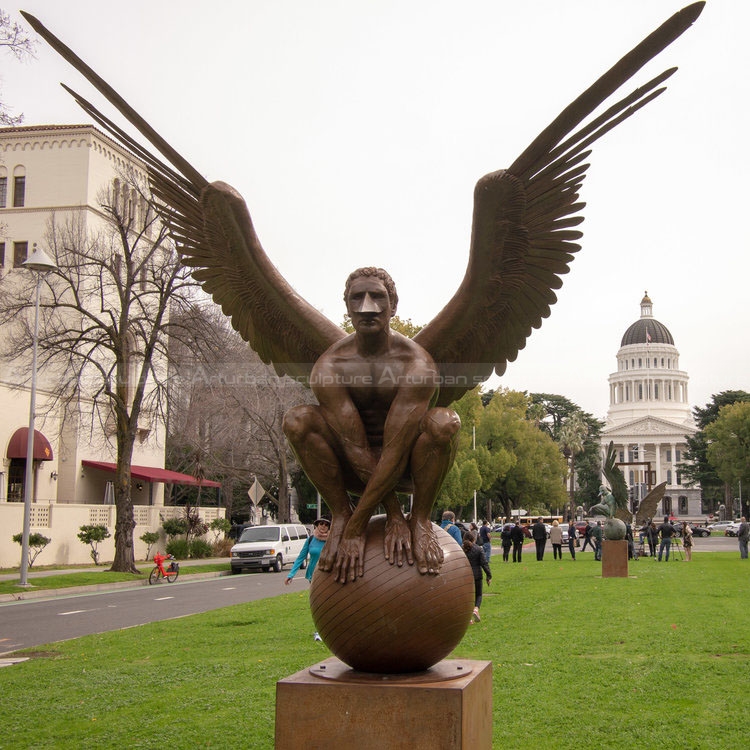 2. Production process of male angel sculpture
My artist will make 1:1 clay mold, when finished clay mold,  we will take photos for your reference, the clay mold can modify any details till to your satisfaction with it. Then we go ahead to make statue. When finished statue, also we will take photos for your reference. After all your satisfaction, I will arrange packing and shipment. Arturban sculpture can make large angel statue in bronze, marble, fiberglass, stainless steel. Our team will make a production plan, according to your design, budget, delivery time, or any other service. Our final aim is to supply high quality and cost-saving sculpture efficiently.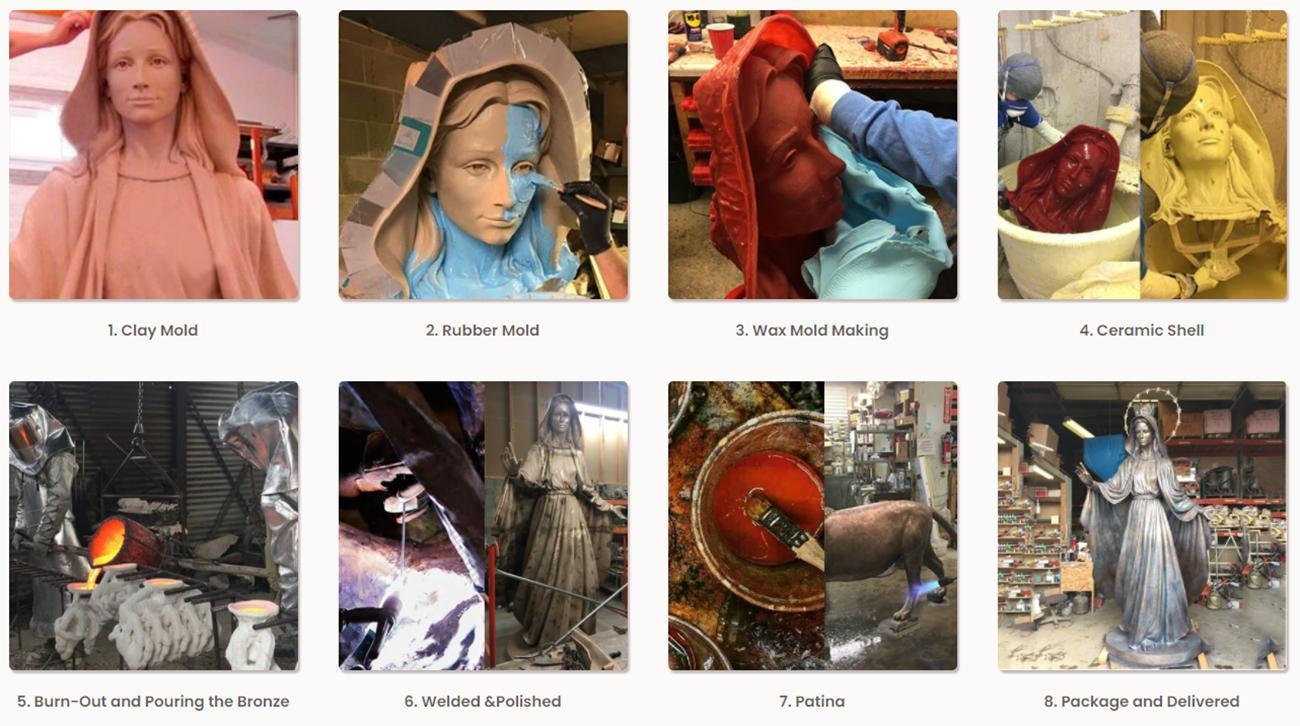 Send us your requirements now, we will reply to your email within 24 hours