1. Introduction of heart tombstone with angel
Heart tombstone with angel is a common statue for graveyard. Angels may be an integral part of traditional tombstones. Although the monument has different colors, in most cases, the color of angels is snow white, symbolizing purity. Most angel sculpture is as a supplement and the heart stone as a tombstone. It can not only represent the love between lovers, but also the deep feelings and love between parents, children, brothers and sisters. The angels beside the tombstone will show many different forms, and these actions have different meanings. We have many sculptures of angel images in different forms. Each one shows its quiet and peaceful image, as if was afraid to disturb the rest of the dead. He sat there quietly guarding this pure land and sending blessings to the dead, hoping to forget the pain and get warmth when he came to heaven.
We have rich experience in heart tombstone with angel, and we can carve angels in a variety of materials according to the needs of customers, including marble, granite and so on. We use natural stone materials, which are carefully carved by skilled sculptors. The texture is clear, showing the shape of graveyard angels vividly. There are many angel for gravesite for you choose from. Although our relatives have died, we also hope to send the best guardianship to them. Our sculptures are made of high-quality materials, which can make our sculptures accompany our relatives for a long time.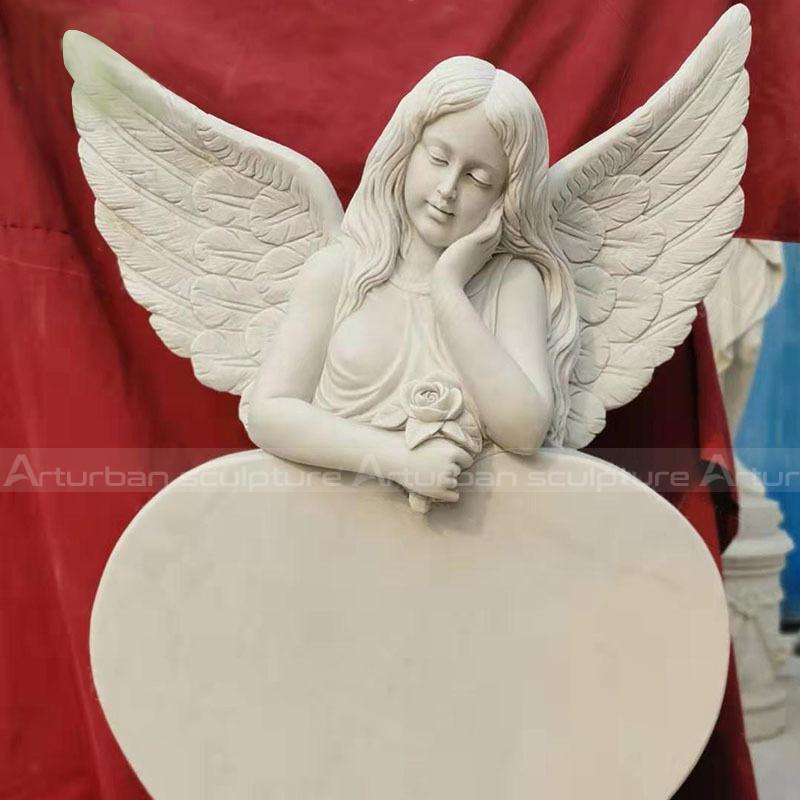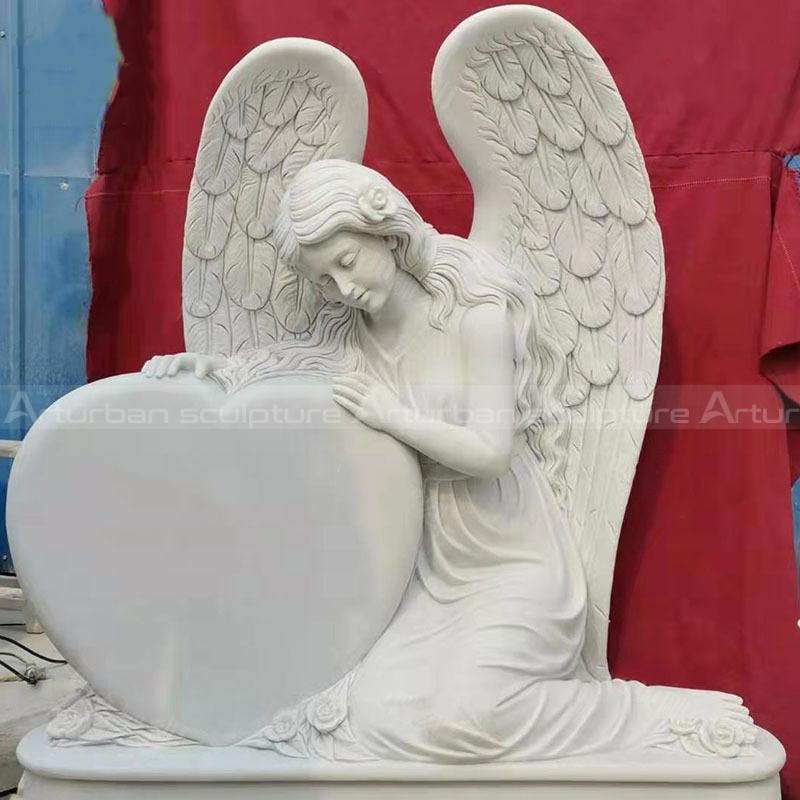 2. Production process of weeping angels cemetery
Step1 Design Communication:  You supply us with several photographs with dimensions.
Step 2 Project Consultation: Our team will make a production plan, according to your design, budget, delivery   time,  or any other service. Our final aim is to supply high quality and cost-saving   sculpture efficiently.
Step 3 Confirm Mold: We will make 1:1 clay or 3D mold,when finished clay mold,i will take photos for   your reference. The clay mold can modify any details till to your satisfaction.
Step 4 Carving and Polish: We will carving with natural marble according to clay mold. Then polished.
Step 5 Package: Strong wooden crate with waterproof and shockproof foam inside.
Send us your requirements now, we will reply to your email within 24 hours