1. Introduction of stone cherub
Stone cherub is a little angel statue made of Hunan marble. Angel is an image in people's hearts. it is synonymous with holiness and purity. It is not stained with a little mud, holy, fraternal, and has no selfishness and hatred. He selflessly protected mankind and showed their work responsibilities with the patron saint of mankind and the messenger communicating with God. Our sculpture is a lovely little angel sitting on a ball with her legs crossed. Her eyes are closed and her cheeks are held in her hands. It seems that he is thinking and resting. A pair of small wings and chubby cheeks behind her are full of tender and lovely. Whether placed in gardens, parks, courtyards or squares, this sculpture adds vitality.
This stone cherub sculpture is made of high-quality Hunan white marble by our sculptor. With exquisite sculpture skills, the little angel's lovely limbs, chubby cheeks, expression, movement, exquisite wings on his back, and even each feather are very exquisite and lifelike. The high-quality white marble carved little angel is full of holy brilliance. Its color gives people a clear and bright feeling. It will exist as a focus in any environment. If you like stone cherub garden statue, you can contact us to provide you with high-quality sculptures.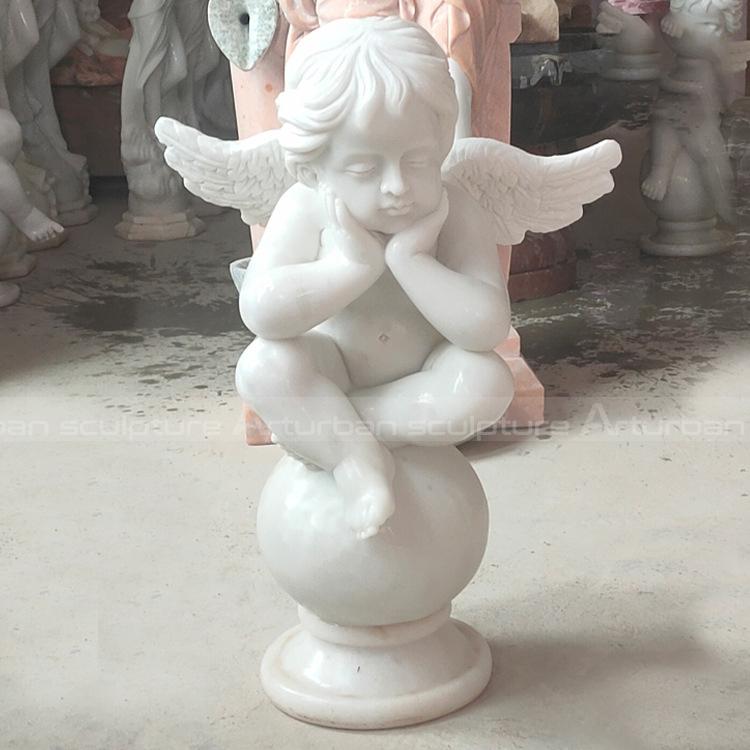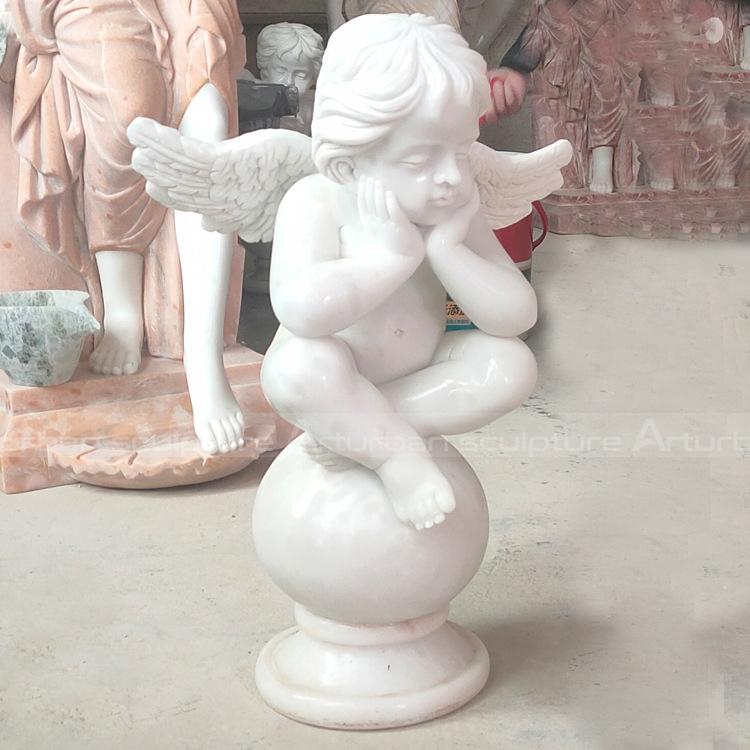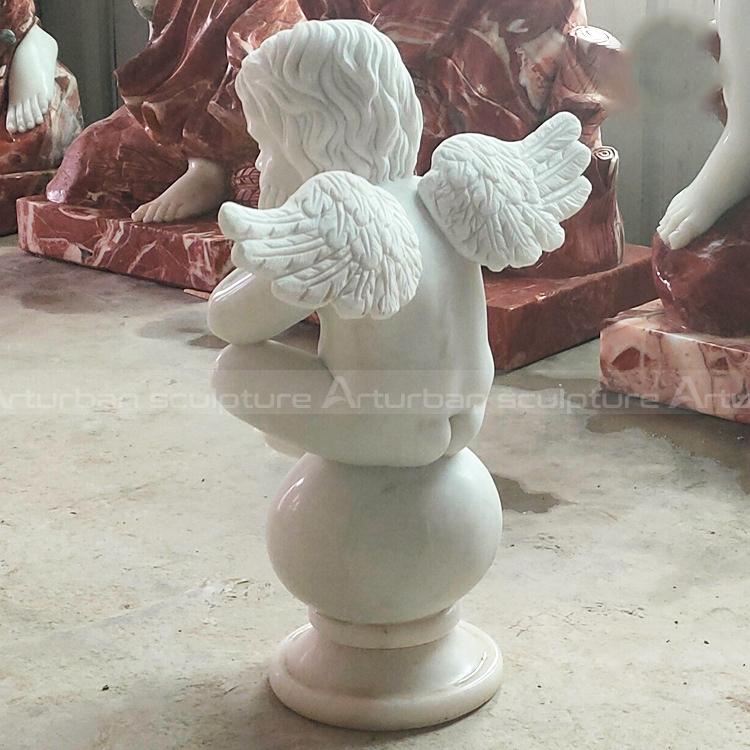 2. Production process of stone cherub
Step1 Design Communication:  You supply us with several photographs with dimensions.
Step 2 Project Consultation: Our team will make a production plan, according to your design, budget, delivery   time,  or any other service. Our final aim is to supply high quality and cost-saving   sculpture efficiently.
Step 3 Confirm Mold: We will make 1:1 clay or 3D mold,when finished clay mold,i will take photos for   your reference. The clay mold can modify any details till to your satisfaction.
Step 4 Carving and Polish: We will carving with natural marble according to clay mold. Then polished
Step 5 Package: Strong wooden crate with waterproof and shockproof foam inside
Send us your requirements now, we will reply to your email within 24 hours