1. Introduction of white cherub figurines
White cherub figurines is made of Hunan white marble. Angels are the messengers of God and from heaven. They have a sacred position in religious beliefs. Angels are created for one purpose, that is, love and undifferentiated service for all. In Christianity and theology, an angel may be the lowest of the nine classes in heaven and must obey the archangel. The guardian angel is considered to be the guide and guardian of mankind.
Our very beautiful white cherub figurines has a pair of white and sacred wings behind it. It stands there gracefully in a robe and holds a basin in its hand, which is like spreading the well-being given by God to the world and bringing health and happiness to people. In sculpture, we use natural white marble for manual carving, which not only has the holy color, but also makes our lifelike sculpture image more spiritual. If you need various Angel sculptures in your garden or courtyard, you can contact us. We will customize the shape, size and color you need.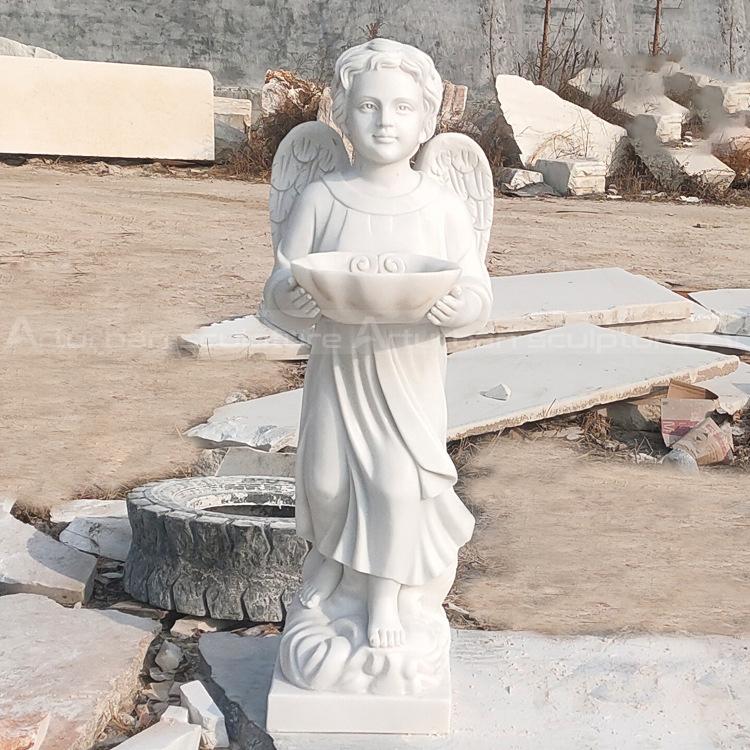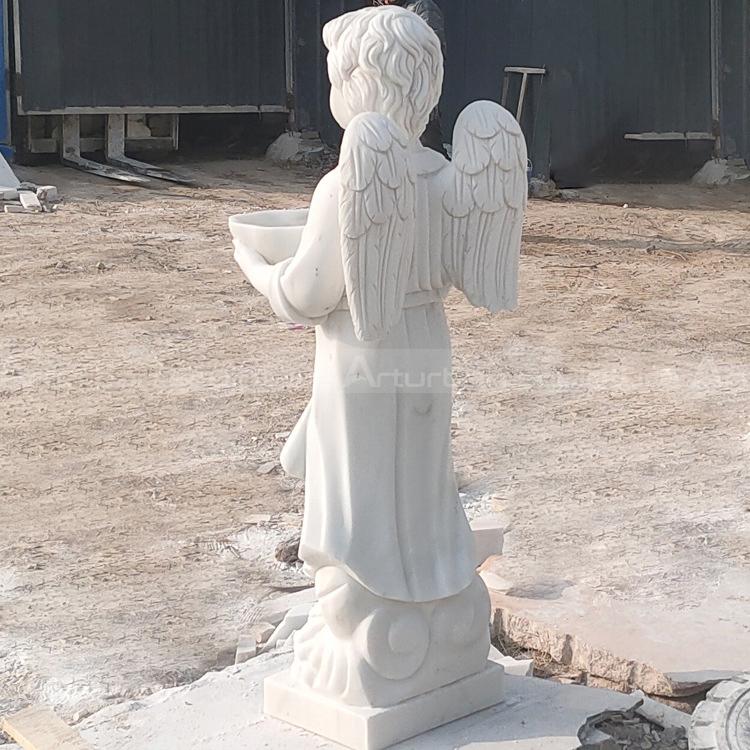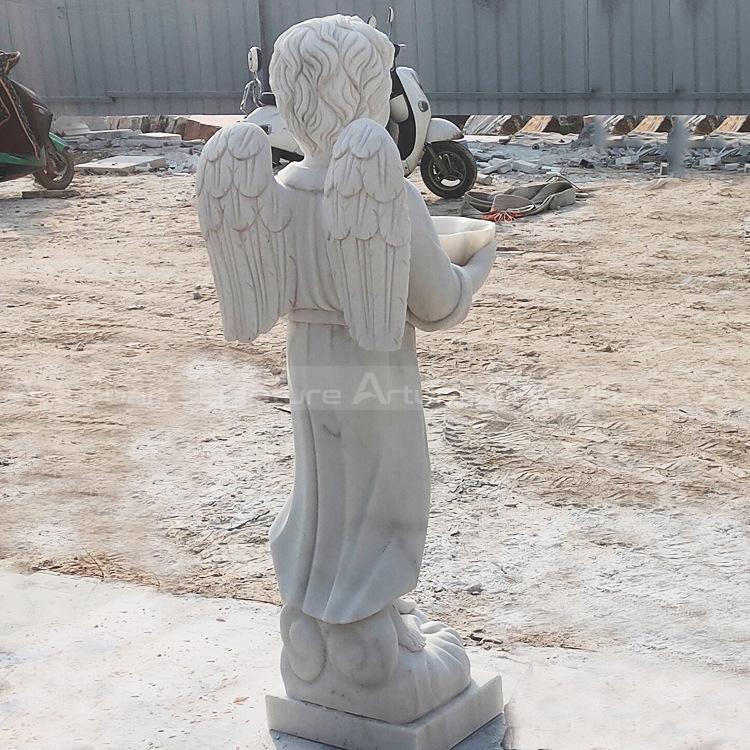 2. Production process of white cherub figurines
Step1 Design Communication:  You supply us with several photographs with dimensions.
Step 2 Project Consultation: Our team will make a production plan, according to your design, budget, delivery   time,  or any other service. Our final aim is to supply high quality and cost-saving   sculpture efficiently.
Step 3 Confirm Mold: We will make 1:1 clay or 3D mold,when finished clay mold,i will take photos for   your reference. The clay mold can modify any details till to your satisfaction.
Step 4 Carving and Polish: We will carving with natural marble according to clay mold. Then polished.
Step 5 Package: Strong wooden crate with waterproof and shockproof foam inside.
Send us your requirements now, we will reply to your email within 24 hours