1. Introduction of Happy Buddha Garden Statue
This is the happy buddha garden statue. It is a awe inspiring artwork. The Buddha statue stands in a majestic and solemn posture,
displaying a symbol of compassion and wisdom. It is tall and straight, with a solemn figure, giving the impression of both internal
and external cultivation. This sculpture presents a delicate outline and exquisite carving techniques. The Buddha statue has a smile
on its face, seemingly surpassing the worries of the mortal world. The bronze material gives this sculpture a luster and texture. It
emits a rustic metallic color, shining with the vicissitudes of time. The entire sculpture presents elegant curves and smooth surfaces,
showcasing the sculptor's precise grasp of details and artistic expression.
The appearance of the Buddha statue gives people a feeling of peace and tranquility. It emits a power and energy that transcends the
mundane world, guiding people to seek inner peace and wisdom. Whether in temples or public places, this bronze statue of Maitreya
Buddha can attract people's attention, inspire them to think about life and seek truth.
The production advantages of Maitreya Buddha sculpture lie in its durability and artistic expression. The bronze material is sturdy and
durable, able to withstand the test of time and environment, allowing the sculpture to be displayed for a long time. At the same time, the
bronze material also gives the sculpture a unique texture and luster, enhancing the visual appeal of the artwork.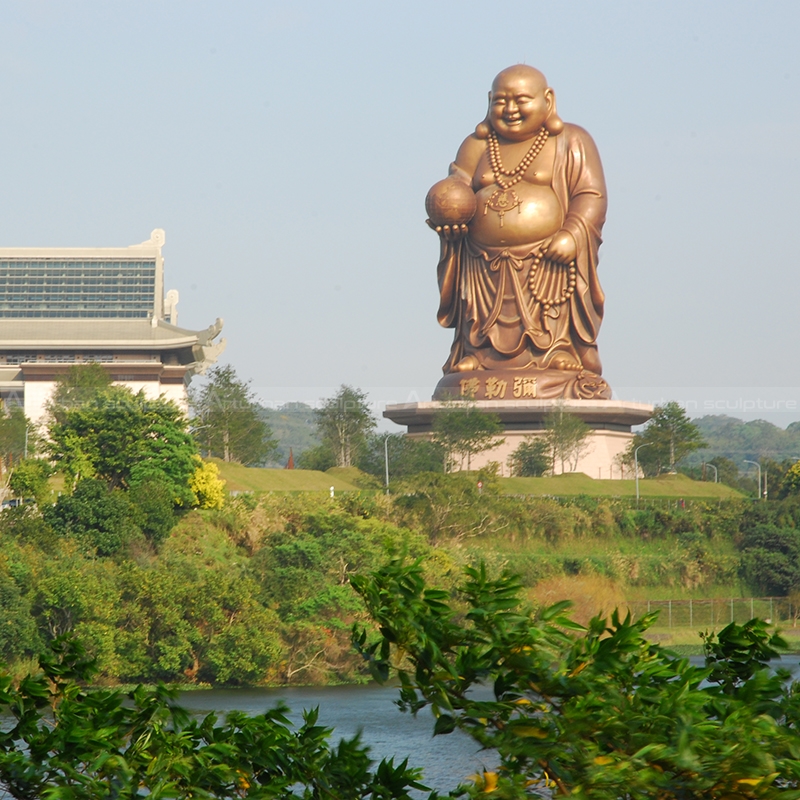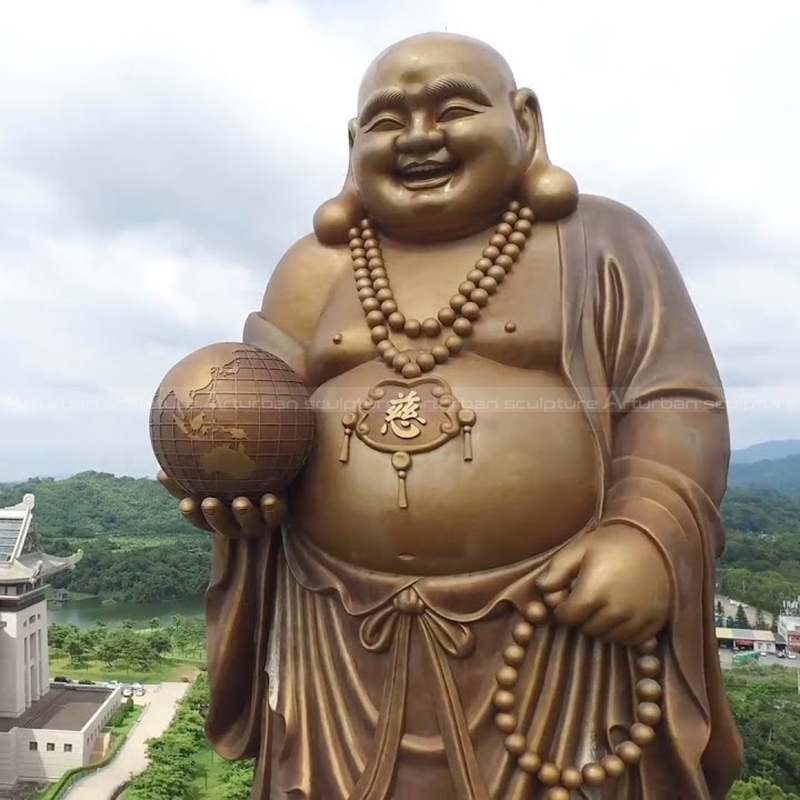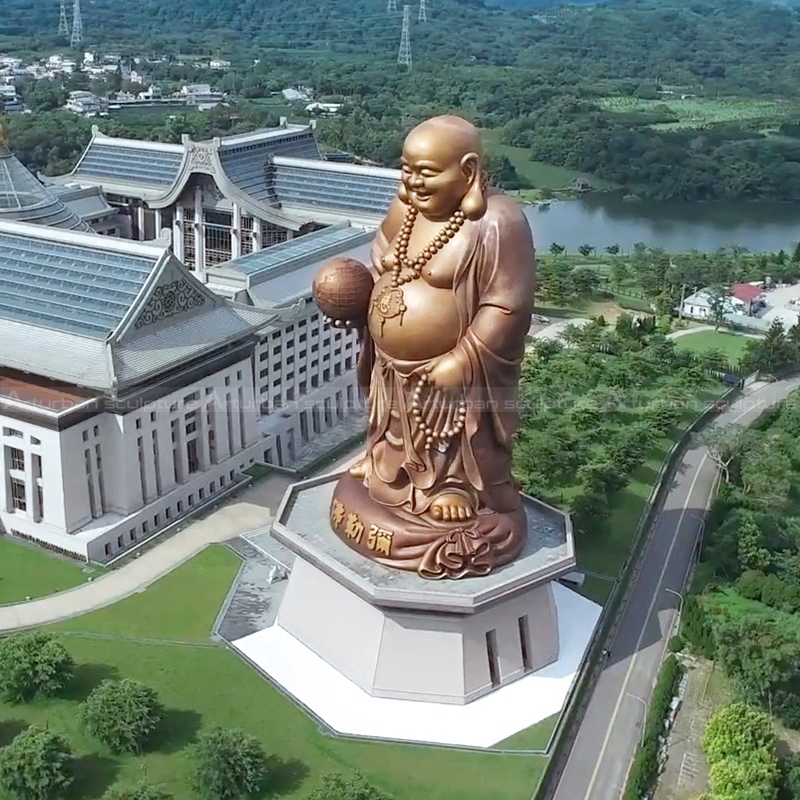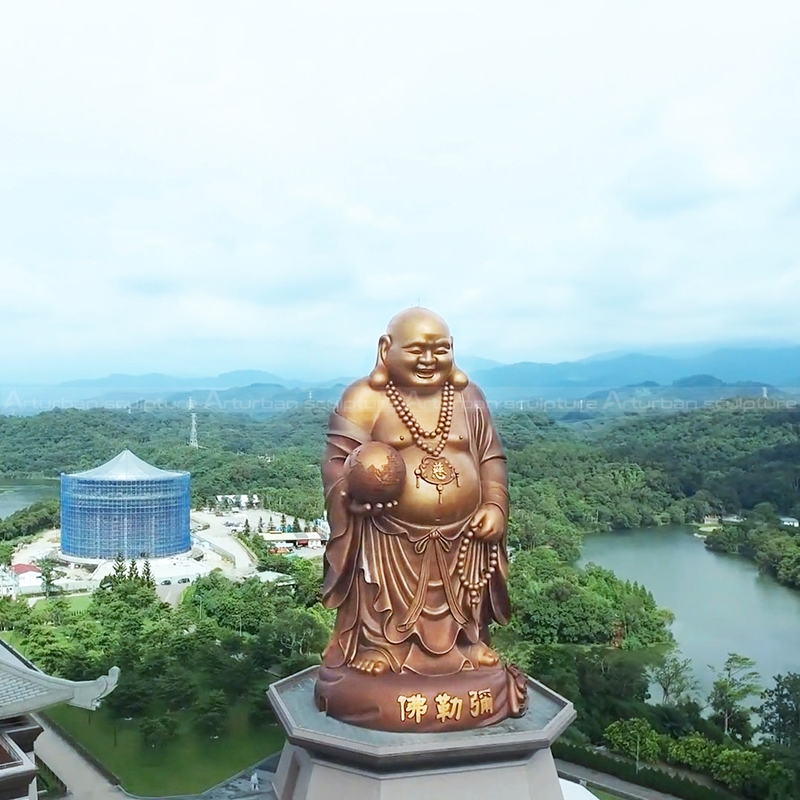 2. Production of process of Happy Buddha Garden Statue
My artist will make 1:1 clay mold, when finished clay mold,  we will take photos for your reference, the clay mold can modify
any details till you're satisfied with it, then we go ahead to make statue, when finished statue, also we will take photos for your
reference, after you're satisfied with all, I will arrange packing and shipment. Arturban sculpture can make large buddha statue
in bronze, marble, fiberglass, stainless steel. Our team will make a production plan, according to your design, budget, delivery
time, or any other service. Our final aim is to supply high quality and cost-saving sculpture efficiently.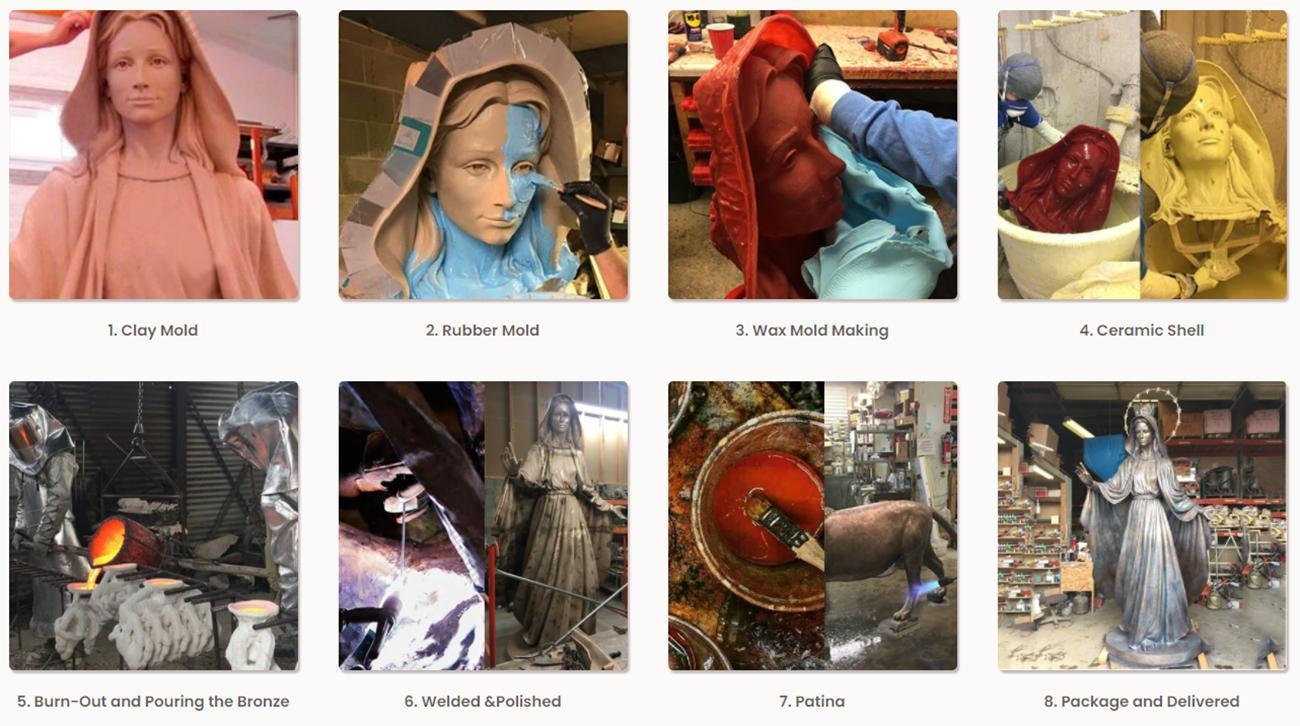 Send us your requirements now, we will reply to your email within 24 hours