1. Introduction of kshitigarbha bodhisattva sculpture
The kshitigarbha bodhisattva sculpture has been highly respected in cultural heritage. As an important part
of Buddhist culture and art, the kshitigarbha bodhisattva sculpture is not only unique in modeling, but also
of profound significance. The kshitigarbha bodhisattva is usually depicted as a standing figure, holding a
treasure umbrella in his right hand and a ball in his left hand, which is solemn and sacred. This gesture
expresses his firm determination to protect all living beings and his commitment to compassion. In addition,
the statue of the kshitigarbha bodhisattva usually presents a quiet and peaceful face, expressing its equal
attitude towards all living beings.
The kshitigarbha bodhisattva sculpture has far-reaching significance in cultural heritage. Buddhism believes
that the kshitigarbha Bodhisattva is the savior of all living beings. His existence can eliminate the sins of all
living beings and alleviate their suffering. Therefore, the sculpture of the kshitigarbha Bodhisattva is not only
used for the worship of Buddhist temples, but also widely used in tombs, ancestral halls and other occasions.
Kshitigarbha Bodhisattva sculpture has a positive impact on people's spiritual life. In modern society, people
are facing with various pressures and challenges, and the demand of spiritual level is growing day by day. The
existence of the Large Bronze Buddha Statue can provide people with a kind of faith sustenance, so that they
can be comforted and encouraged in spirit, and better face the difficulties of life
We has rich experience and professional skills, and can provide customized services to meet customers' different
ideas. At the same time, they use high-quality and durable materials to ensure the quality and life of the sculpture.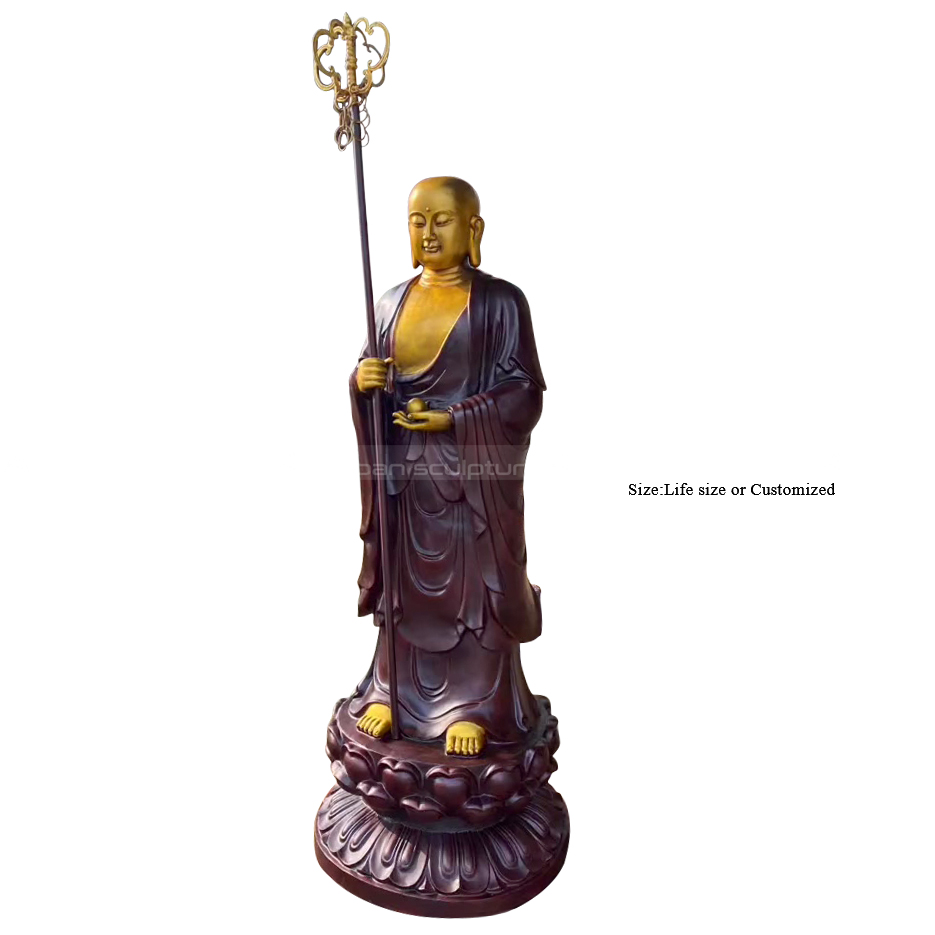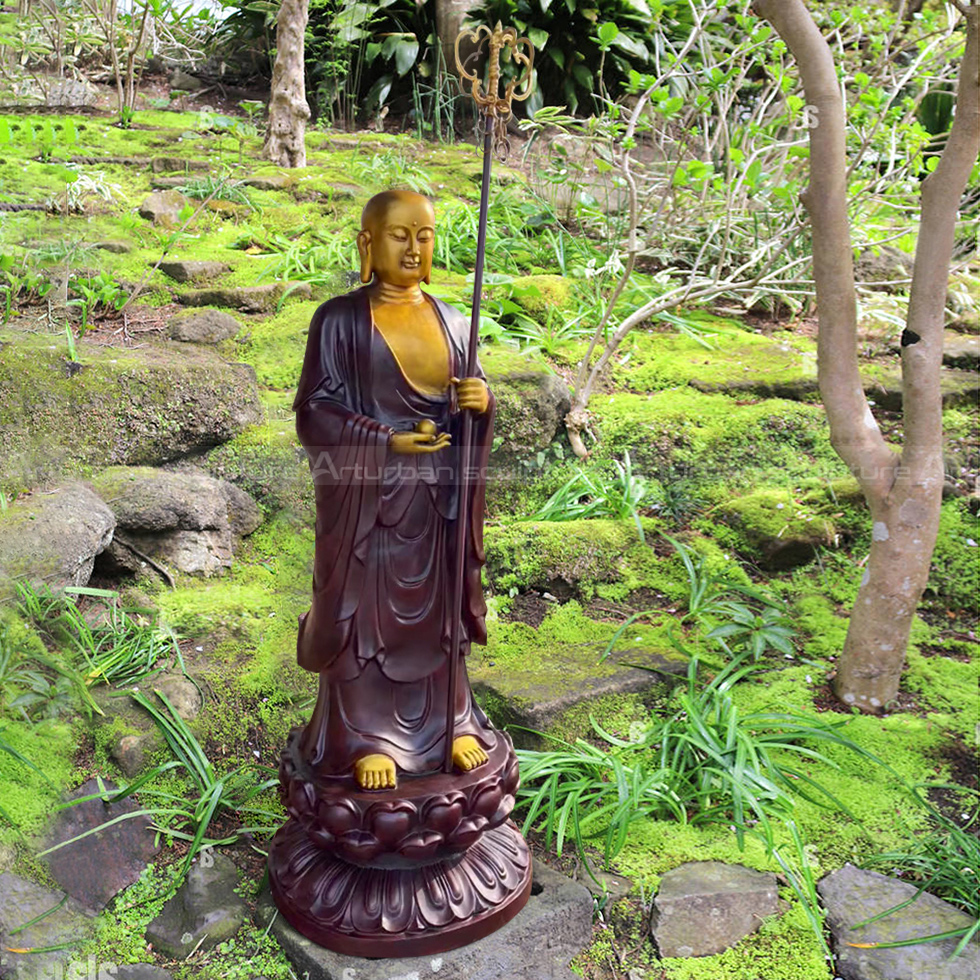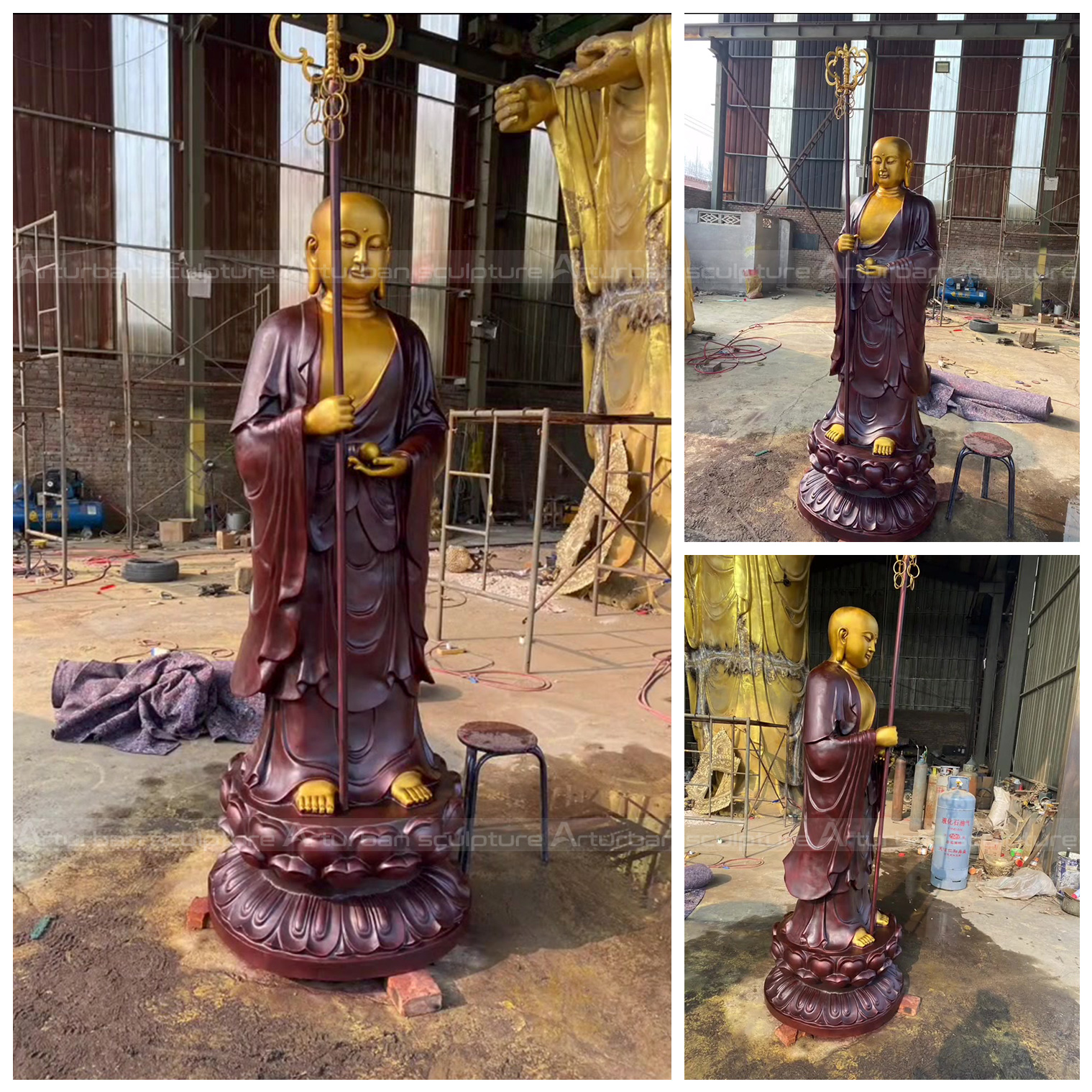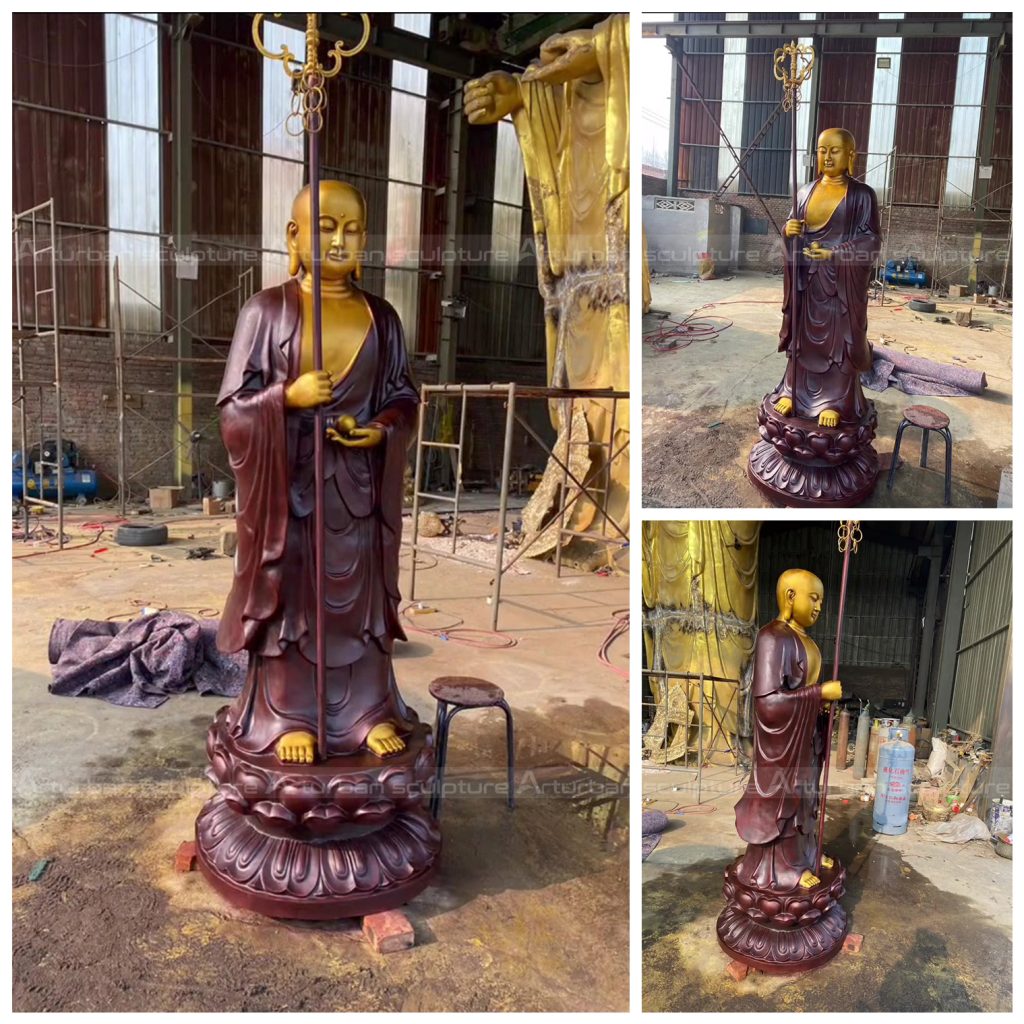 2. Production of process
My artist will make 1:1 clay mold. When finished clay mold,  we will take photos for your reference, the clay mold can modify any details till you satisfied with it. Then we go ahead to make statue, when finished statue, also we will take photos for your reference. After you satisfied with all, I will arrange packing and shipment. Arturban sculpture can make Buddha statue in bronze, marble, fiberglass, stainless steel. Our team will make a production plan, according to your design, budget, delivery time, or any other service. Our final aim is to supply high quality and cost-saving sculpture efficiently.
Send us your requirements now, we will reply to your email within 24 hours