1. Introduction of dairy cow statue
The dairy cow statue is very realistic. Cows are a common type of livestock with a chubby body and a long, thick tail. Cows
have black and white spots on their bodies, which is one of the unique characteristics of cows. Cows also have large and gentle
eyes that make people feel very friendly. Cows have thick legs that can support their heavy bodies. In sculpture, precise carving
techniques can perfectly showcase the unique personality of cows, allowing viewers to feel their soft and intimate atmosphere.
Cow sculpture is a classic animal sculpture, often used in garden landscapes and farm decorations. They can be placed in parks,
squares, gardens, farms, pastures, and other places to add a lively atmosphere to the environment. In ranches or farms, cow
sculptures can play a symbolic role, reminding people that this is a breeding ground or agricultural production base. In cities,
cow sculptures can also serve as a backdrop for various activities, adding interest and visual effects. In short, Life Size Bull Sculpture
can serve as decorations and symbols in various occasions, and are a multifunctional landscape decoration.
The production advantages of cow sculptures include strong customizability and the ability to customize different postures, sizes,
and styles according to customer needs; Multiple materials can be selected, such as bronze, stainless steel, resin, etc., with strong
durability and can be used outdoors for a long time; We are skilled in production techniques and can carve realistic images of cows.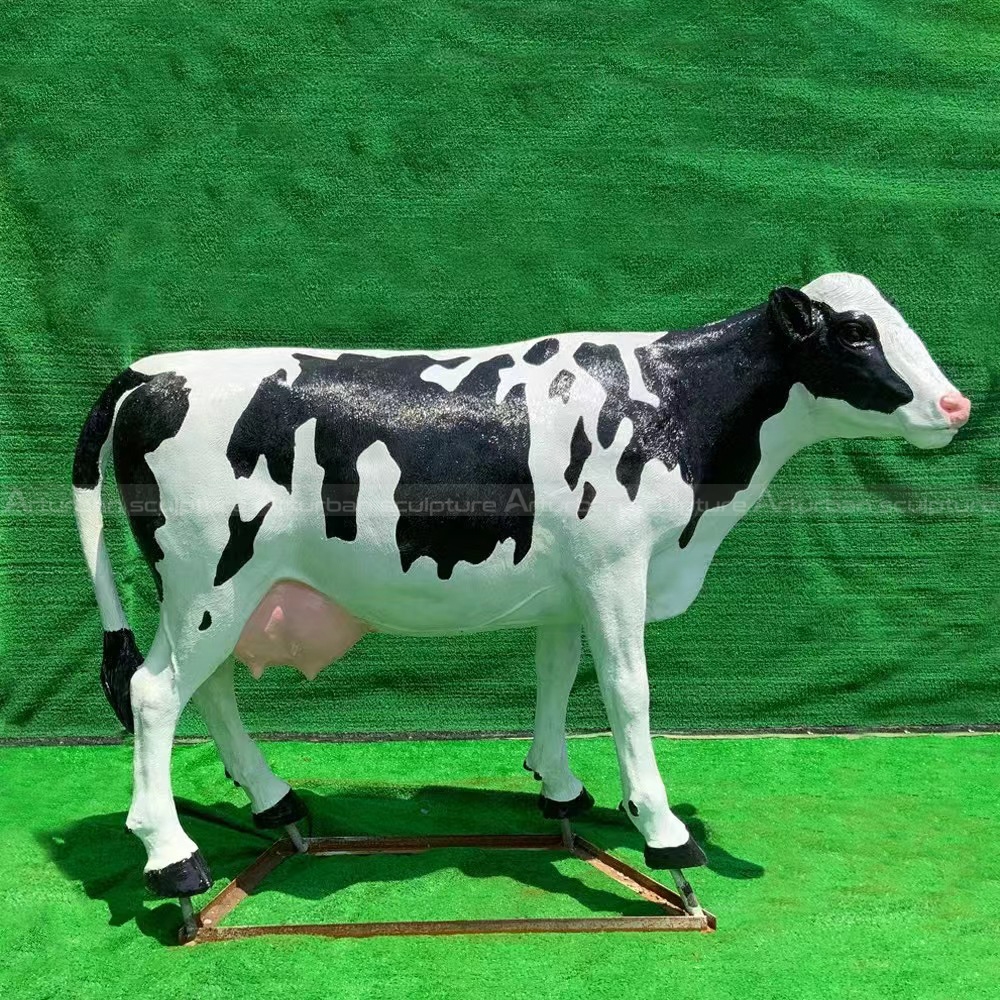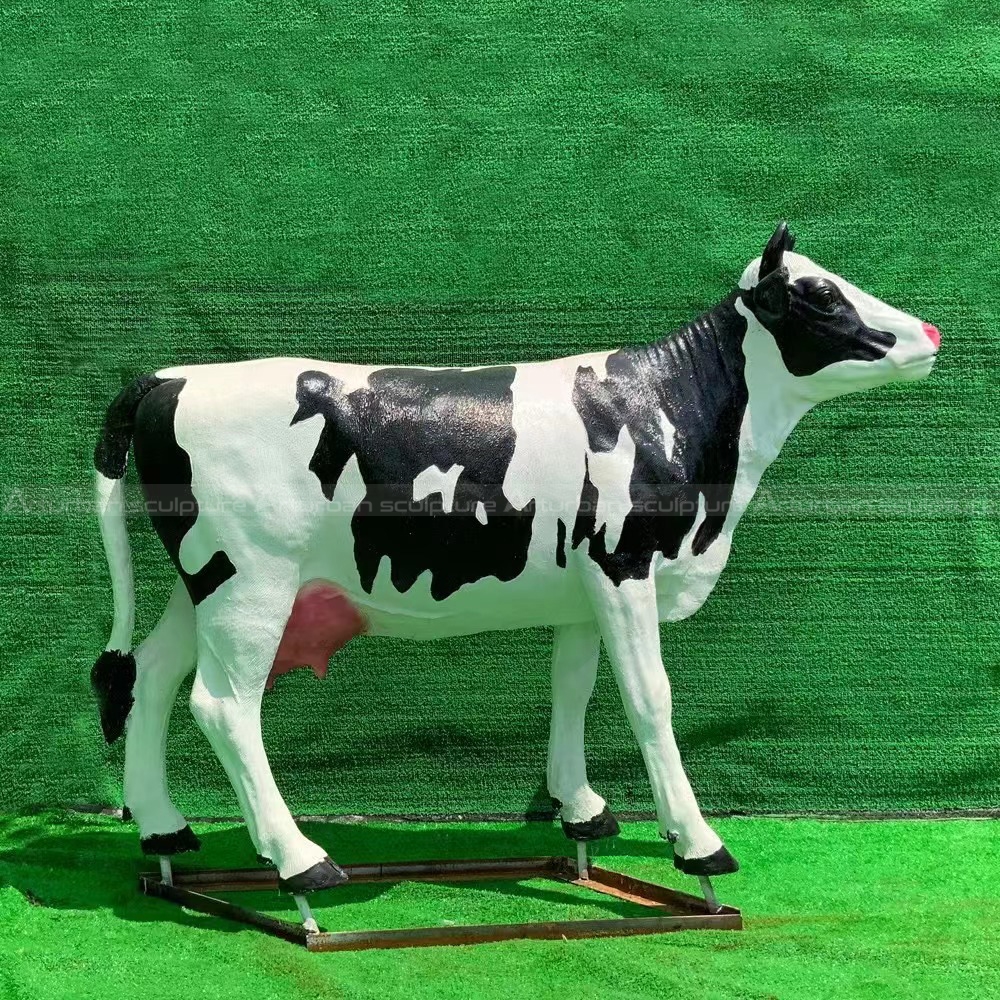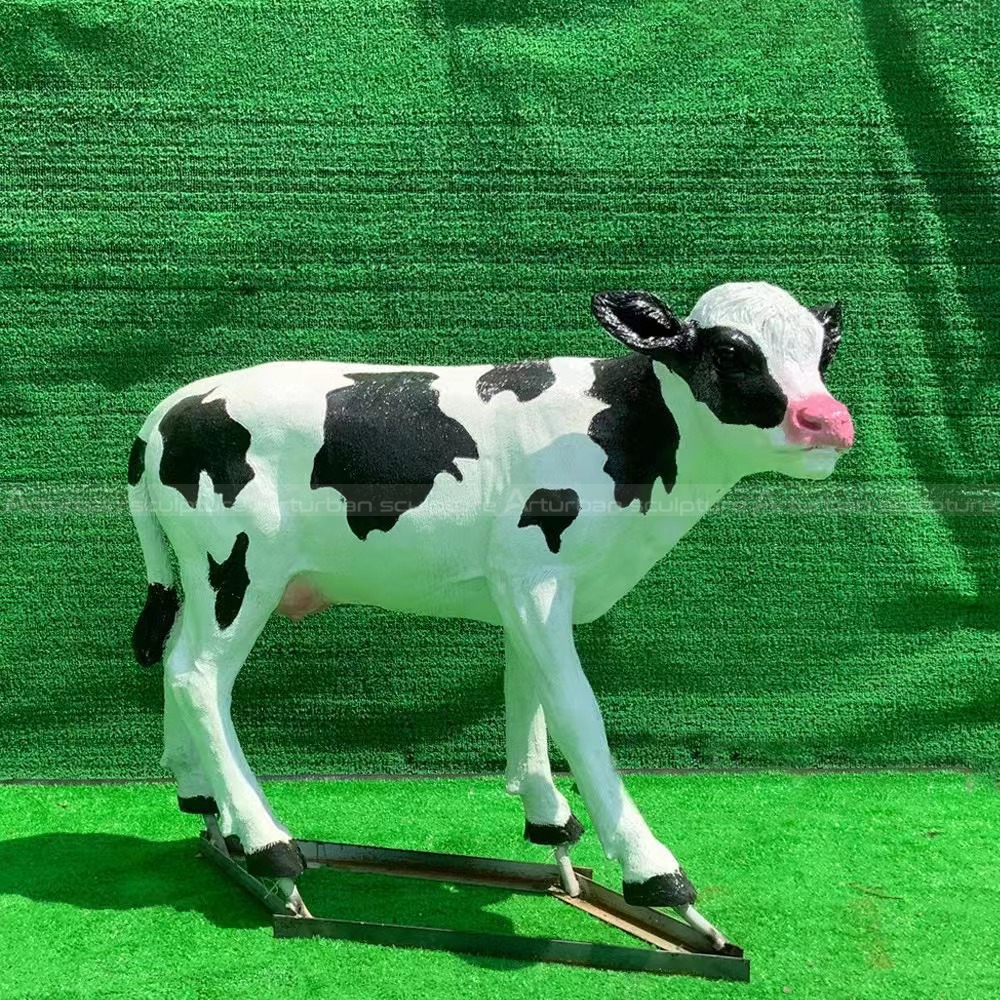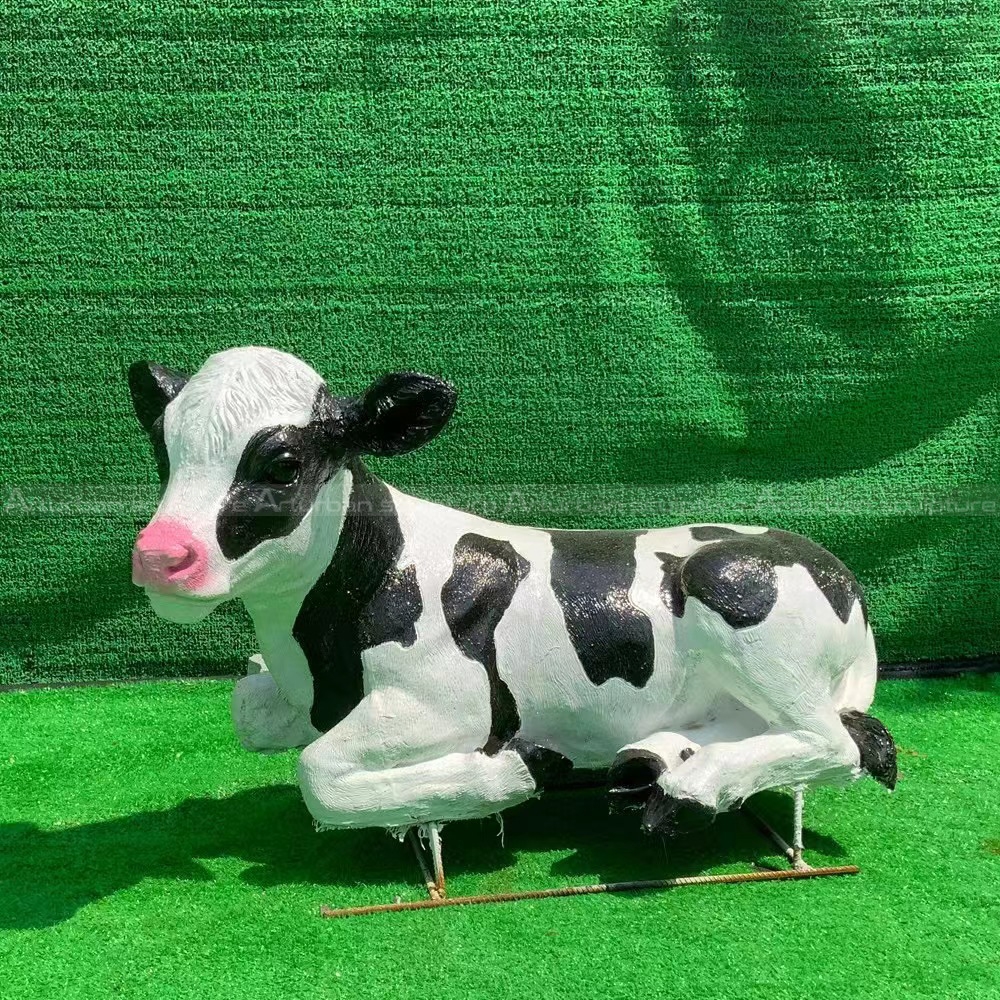 2. Production process
Step1 Design Communication:  You supply us with several photographs with dimensions.
Step 2 Project Consultation: Our team will make a production plan, according to your design, budget, delivery time,
or any other service. Our final aim is to supply high quality and cost-saving   sculpture efficiently.
Step 3 Confirm Mold: We will make 1:1 clay or 3D mold,when finished clay mold,i will take photos for   your reference.
The clay mold can modify any details till to your satisfaction.
Step 4 Carving and Polish: We will carving with natural marble according to clay mold. Then polished.
Step 5 Package: Strong wooden crate with waterproof and shockproof foam inside.
Send us your requirements now, we will reply to your email within 24 hours