1. Introduction of jesus carrying cross statue
Jesus carrying cross statue is a large outdoor sculpture, depicting Veronica wiping Jesus' face.
Jesus wearing a crown of thorns is walking forward with a heavy cross on his back. Behind him
is Simon of Gulinah who helps Jesus carry the cross. Soldiers nearby are driving Jesus forward.
Suddenly, a woman comes out of the crowd. Her name is Veronica. She wiped the sweat and blood
from Jesus' face. Although she could do nothing, she was willing to provide little help.
This sculpture is the scene before the crucifixion of Jesus. It vividly shows Jesus and his devout
believers. The cloth that wipes the sweat of Jesus is printed with the holy face of Jesus, which has
become a sacred object. The scene of wiping the sweat for Jesus is a beautiful sculpture placed
outside the church, in the square and in large gardens. This sculpture can vividly depict the holy
image of Jesus and the situation of his crucifixion, so that we can remember what Jesus had done.
We use the traditional wax losing method to make this sculpture, which vividly depicts the movements
and details of the characters. We use the chemical coloring method for coloring. The wine red cross
and bright yellow characters are naturally attractive. It will be a perfect artistic sculpture to put it
outdoors.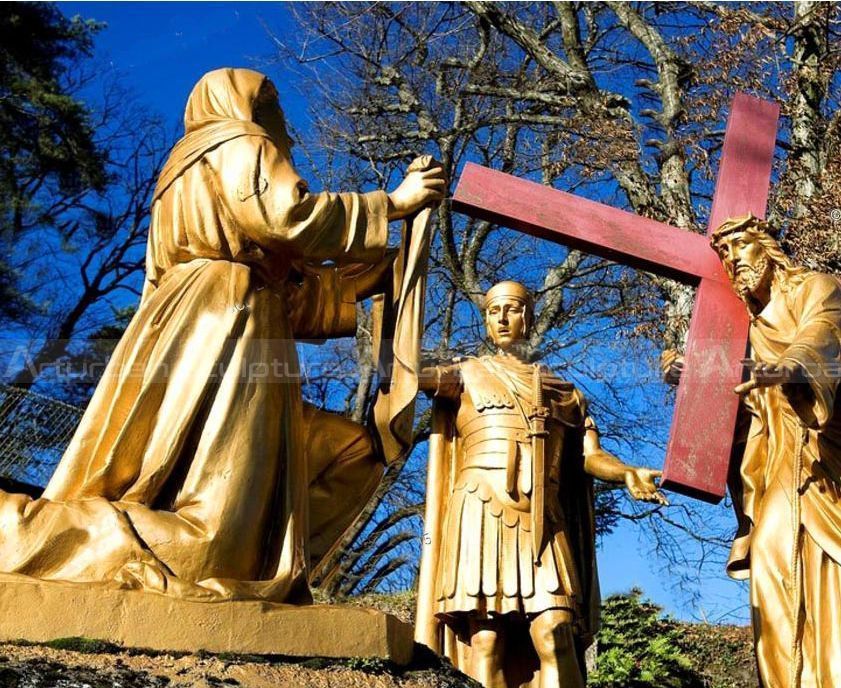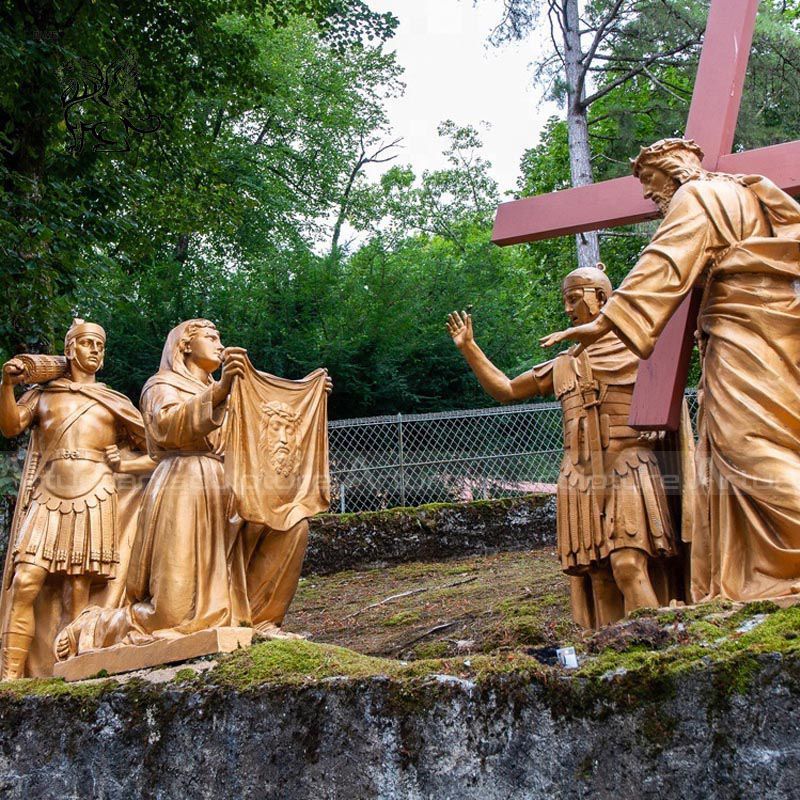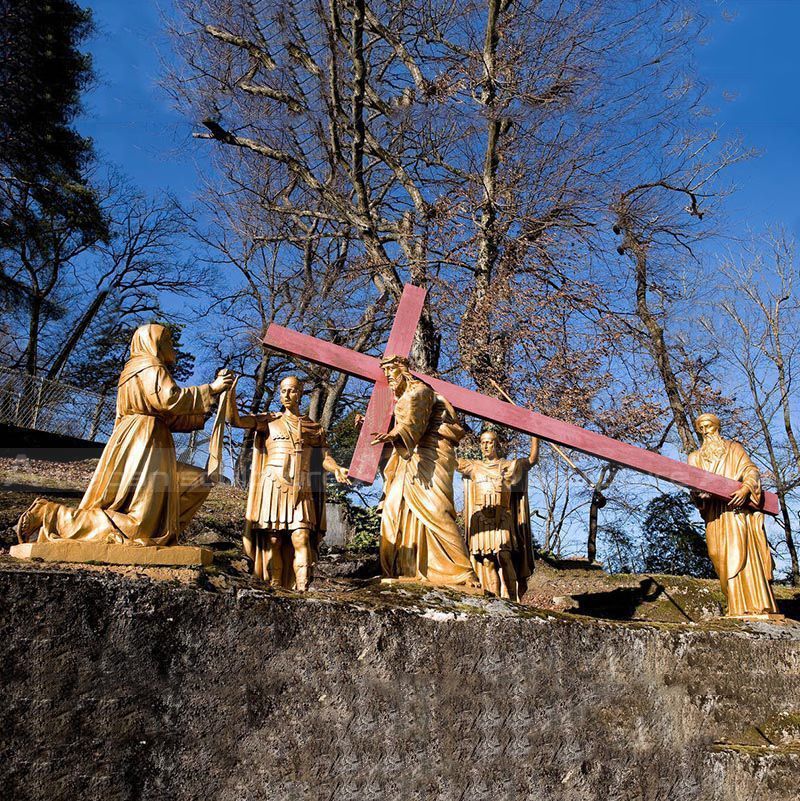 2. Production process of jesus carrying cross statue
My artist will make 1:1 clay mold, when finished clay mold,  we will take photos for your reference.
The clay mold can modify any details till you're satisfying with it. Then we go ahead to make statue.
When finished statue, also we will take photos for your reference. After you are satisfying with all,
I will arrange packing and shipment. Arturban sculpture can make large christian statue in bronze,
marble, fiberglass, stainless steel. Our team will make a production plan, according to your design,
budget, delivery time, or any other service. Our final aim is to supply high quality and cost-saving
sculpture efficiently.
Send us your requirements now, we will reply to your email within 24 hours