1. Introduction of mother cabrini statue
This is a mother cabrini statue. It shows Cabrini and the children on the ship. This girl is a microcosm of Cabrini's youth. She holds a
book in one hand, symbolizing her dedication and importance to the education industry. The other hand tightly grasped the small boat,
demonstrating her unwavering determination and brave spirit in facing challenges in adversity. The boy is holding luggage to face the
future, and the other hand is holding a Wind instrument, representing the culture brought to the United States by immigrants. The
entire sculpture presents a sense of movement and vitality, showcasing the bravery and adventurous spirit of Cabrini and the children.
The decorative function of this sculpture is to convey the values of maternal love, education, and immigrant culture. It can be placed
in public places, museums, or educational institutions as an inspiring display of art. It is not only a commemoration of Cabrini and
his contributions, but also a tribute to maternal love and education. At the same time, it also showcases the cultural diversity brought
by immigrants and their rich contributions to American society.
In terms of production, bronze material gives this sculpture an advantage. Bronze has durability and corrosion resistance, which can
withstand the test of time and natural factors, maintaining the beauty and stability of sculptures. It also has good plasticity, allowing
artists to accurately shape the images and details of Cabrini and children. The unique texture and luster of bronze materials add visual
appeal and ornamental value to the sculpture.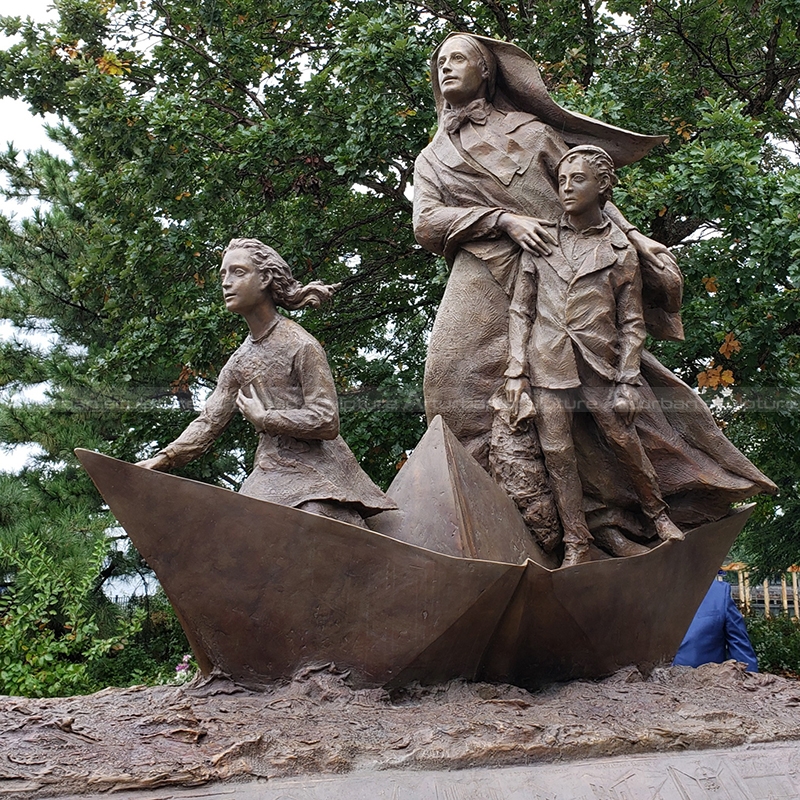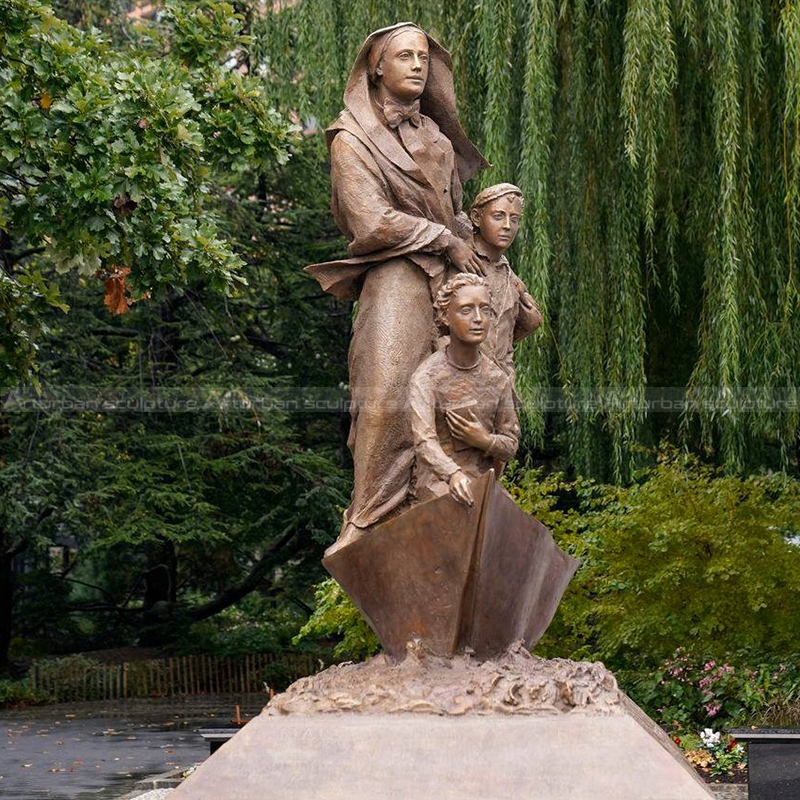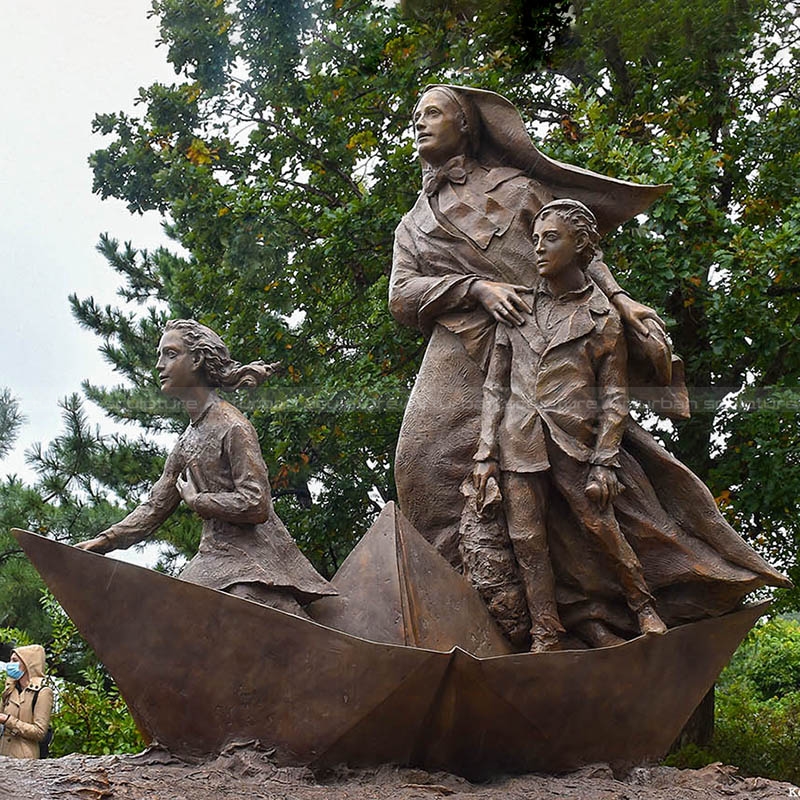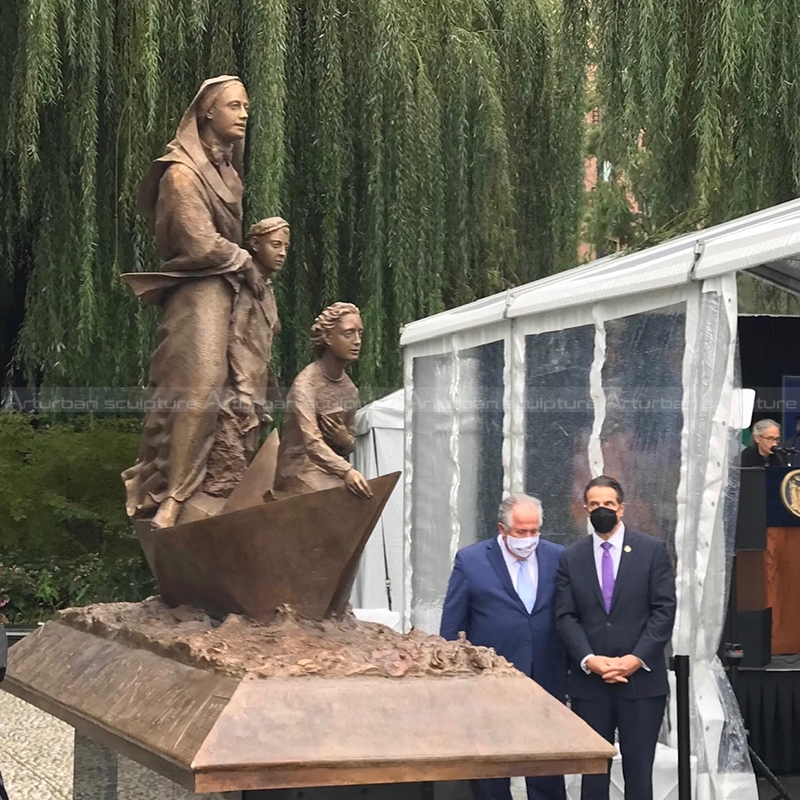 2. Production process of mother cabrini statue
My artist will make 1:1 clay mold, when finished clay mold,  we will take photos for your reference.
The clay mold can modify any details till you're satisfng with it. Then we go ahead to make statue.
When finished statue, also we will take photos for your reference. After you are satisfying with all,
I will arrange packing and shipment. Arturban sculpture can make large christian statue in bronze,
marble, fiberglass, stainless steel. Our team will make a production plan, according to your design,
budget, delivery time, or any other service. Our final aim is to supply high quality and cost-saving
sculpture efficiently.
Send us your requirements now, we will reply to your email within 24 hours