1. Introduction of mother mary and jesus sculpture
This is a mother mary and jesus sculpture. It is a common Christian sculpture. Among them, the Virgin Mary holding
the little Jesus is one of the most classic expressions. The Virgin Mary is a gentle and loving mother, holding the little
Jesus tightly in her arms. Her gentle face and warm gaze reflect her mother's love and care for her child. This form of
sculpture is widely present in religious and public places, not only having religious significance, but also a form of beauty
expression.
Marble Mary And Jesus Sculpture are a common religious artwork commonly used to decorate churches and private
homes. They can serve as places for prayer or as home decorations, placed in living rooms or study areas. In addition,
these sculptures can also be placed in public places, such as parks or squares, as public artworks, providing people with
a space for aesthetic enjoyment and religious contemplation. Whether in religious or private settings, marble sculptures
of the Virgin Mary and Jesus have a beautiful and solemn appearance, adding a sense of peace and sanctity to the
surrounding environment.
The advantage of sculpture production lies in the characteristics of marble material itself. Marble is a highly hard, stable, and
durable material that is not easily damaged by natural factors such as weather changes, exposure to sunlight, rain, wind, and
snow. In addition, marble has clear texture, uniform texture, and beautiful color, which can present delicate carving effects
and elegant aesthetics, making it very suitable for making sculpture artworks. Therefore, the marble sculpture of the Virgin
Mary and Jesus not only highlights the exquisite craftsmanship and noble atmosphere of the sculpture during the production
process, but also ensures the long-term preservation and appreciation value of the sculpture.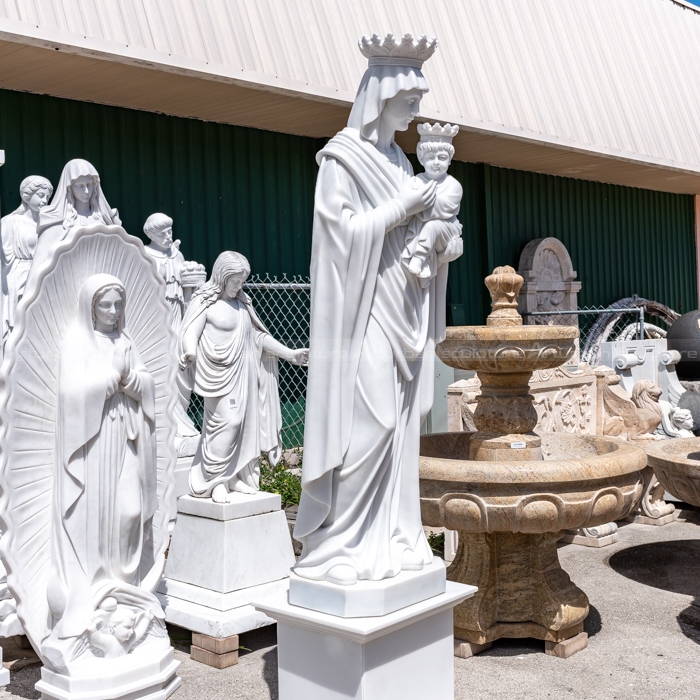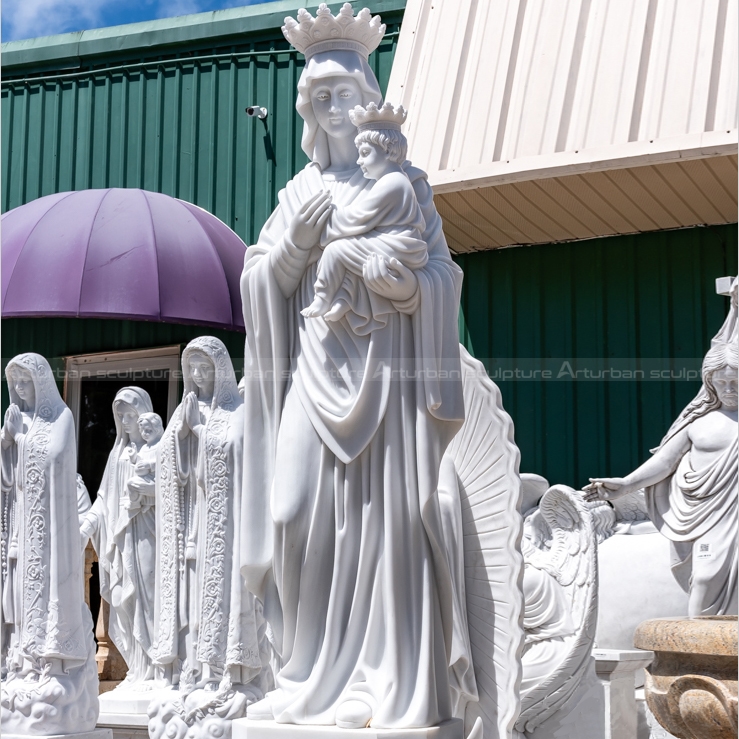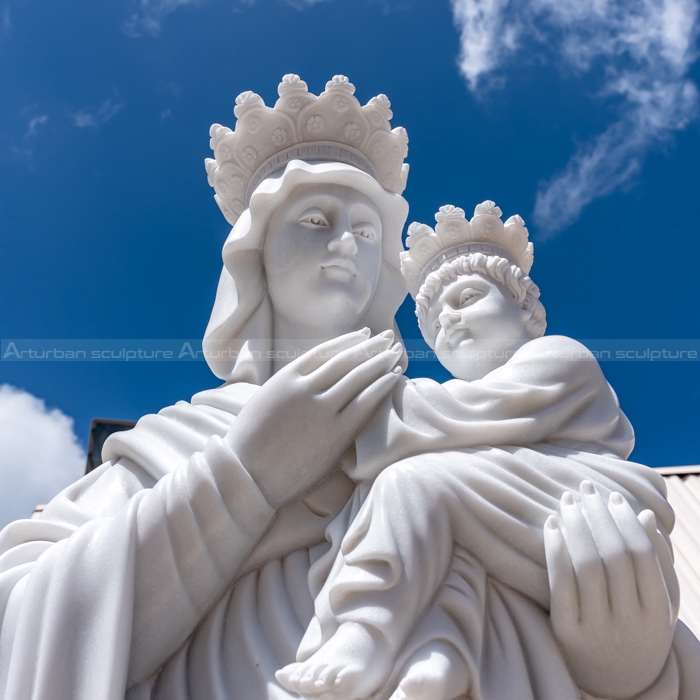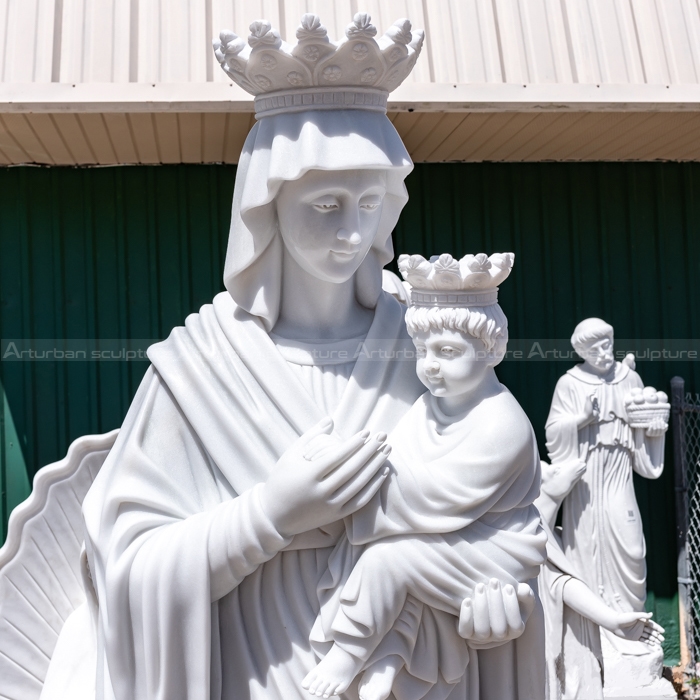 2. Production process of mother mary and jesus sculpture
Step1 Design Communication:  You supply us with several photographs with dimensions.
Step 2 Project Consultation: Our team will make a production plan, according to your design, budget, delivery   time,  or any other service.
Our final aim is to supply high quality and cost-saving   sculpture efficiently.
Step 3 Confirm Mold: We will make 1:1 clay or 3D mold,when finished clay mold,i will take photos for   your reference, the clay mold can modify
any details till you're satisfied with it
Step 4 Carving and Polish: We will carving with natural marble according to clay mold. Then polished
Step 5 Package: Strong wooden crate with waterproof and shockproof foam inside
Send us your requirements now, we will reply to your email within 24 hours