1. Introduction of saint thomas more statue
Saint Thomas More statue is a very vivid image. This sculpture is a very classic Catholic sculpture.
Thomas More (February 7, 1478 to July 6, 1535), the founder of the early utopian socialist theory
in Europe, a talented humanist and experienced politician, is famous in history for his famous work
Utopia. In 1886, more than 300 years after More's death, he was canonized as a saint by Pope of the
Roman Catholic Church. In 1980, he was honored as a martyr to protect God by John Paul II
together with bishop Fisher.
This image of religious sculpture we use the traditional wax losing method to make the bronze statue,
which can not only retain the original image and details, but also make the surface smoother, the
actions and expressions more lifelike and vivid, and Thomas can be clearly seen was sitting on the
stone bench, one hand holding the necklace on his chest, and the other hand had the hand string of
a cross, representing his faith. With the chemical coloring method, the bronze colored sculptures not
only have the artistic charm of antiquity, but also can keep the color for a long time and have
corrosion resistance. They can be placed outdoors for a long time. If you are interested in religious
sculpture or you are a devout believer, you can always contact us for more details.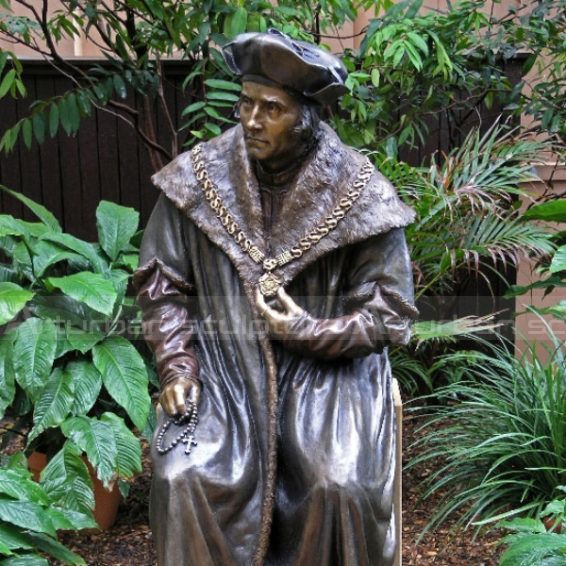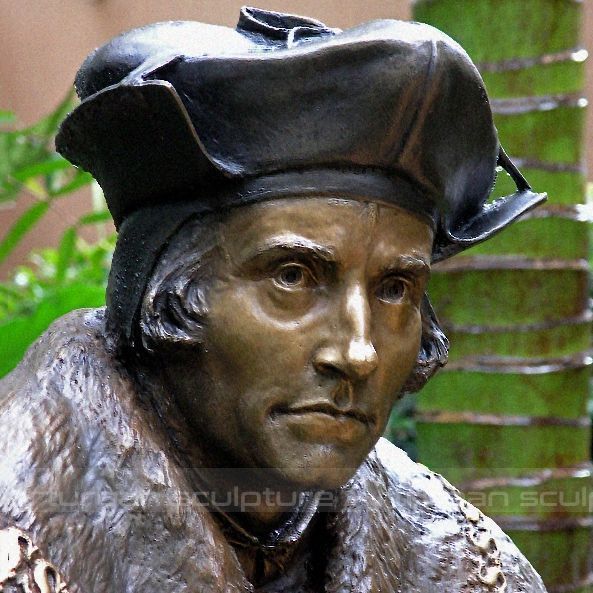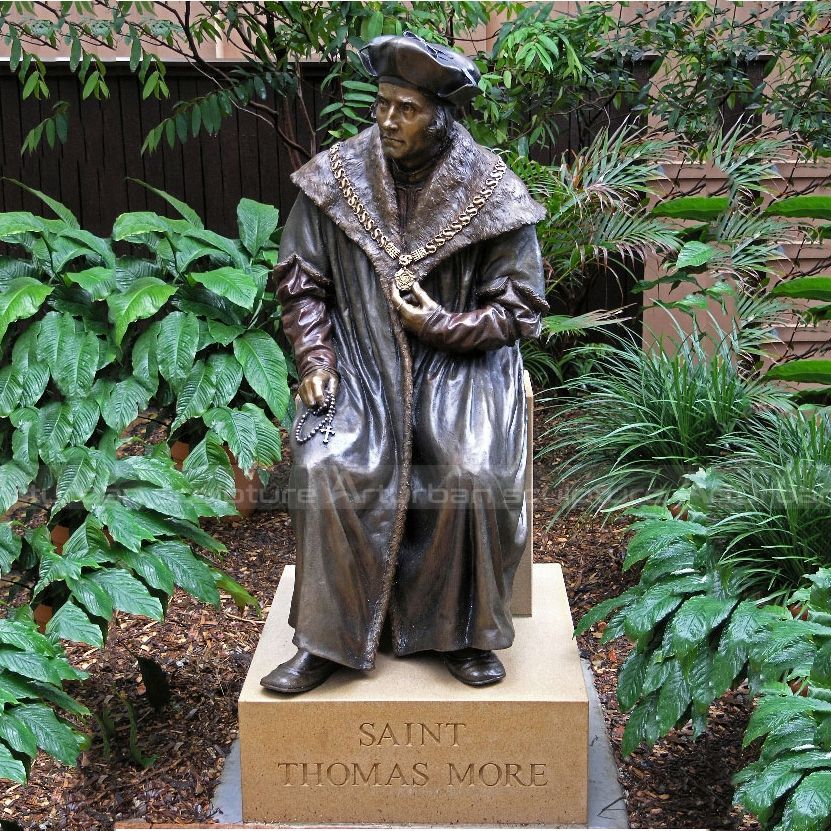 2. Production process of saint thomas more statue
My artist will make 1:1 clay mold, when finished clay mold,  we will take photos for your reference.
The clay mold can modify any details till you're satisfng with it. Then we go ahead to make statue.
When finished statue, also we will take photos for your reference. After you are satisfying with all,
I will arrange packing and shipment. Arturban sculpture can make large christian statue in bronze,
marble, fiberglass, stainless steel. Our team will make a production plan, according to your design,
budget, delivery time, or any other service. Our final aim is to supply high quality and cost-saving
sculpture efficiently.
Send us your requirements now, we will reply to your email within 24 hours