1. Introduction of st francis of assisi outdoor statue
This is a bronze st francis of assisi outdoor statue. He is caressing a wolf. Saint Francis advised the fierce wolf
in the small town to reach a peace agreement with its residents. When the wolf finally died, the people of Gubbio
felt sad. The peaceful ways of wolves have always reminded them of the miracles, patience, virtues, and sanctity
of Saint Francis. It used to be a living symbol of the power and will of the eternal God. People will also customize
the statue of Assisi Saint Francis of him and the wolf to commemorate him.
The St Francis with Animals Statue is a sculpture with high artistic value and historical significance. The statue
showcases the piety and love of Saint Francis, with an elegant design and exquisite detail handling, making it a
highly ornamental and collectible artwork. The decorative role of Assisi's St. Francis statue is mainly shown in the
following aspects: First, it is a cultural inheritance and artistic expression, which can enrich people's spiritual life and
cultural connotation. Secondly, it can be used to decorate urban public places, cultural squares, parks, and other places,
increasing the connotation and characteristics of urban culture. In addition, the statue of Saint Francis of Assisi can also
be used for personal collection and home decoration to show personal taste and cultural accomplishment.
ArtUrban's advantage in making bronze Assisi's St. Francis sculpture lies in its superb skills and professional team. We
have been dedicated to the creation and production of bronze sculptures for many years, with an experienced craftsmanship
team who excels in detail handling, material selection, carving techniques, and other aspects. In addition, we also provide
comprehensive services, including scheme design, on-site installation, after-sales service, etc., providing customers with
worry free sculpture customization services throughout the entire process. These advantages have made the bronze sculptures
produced by ArtUrban widely recognized and praised in the market.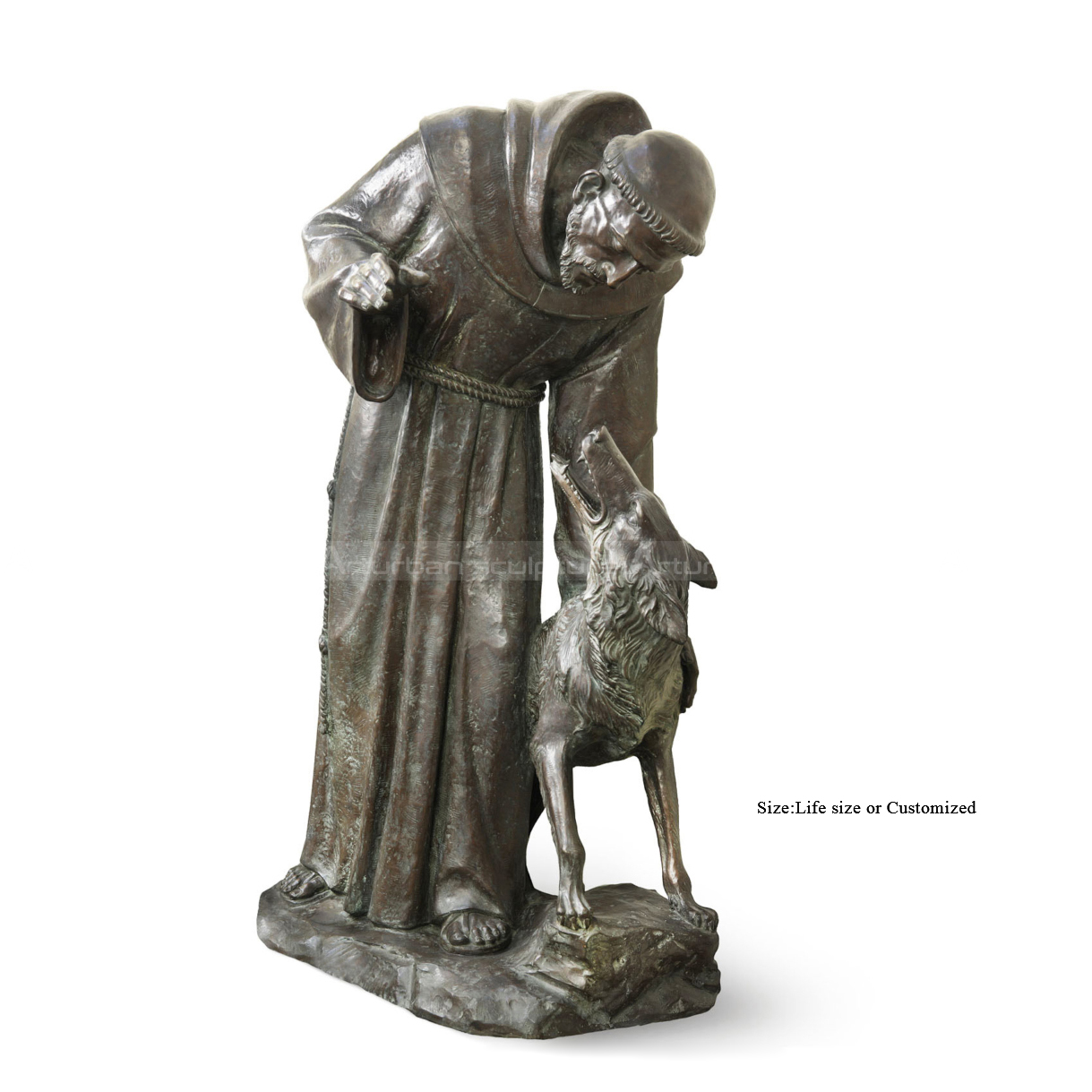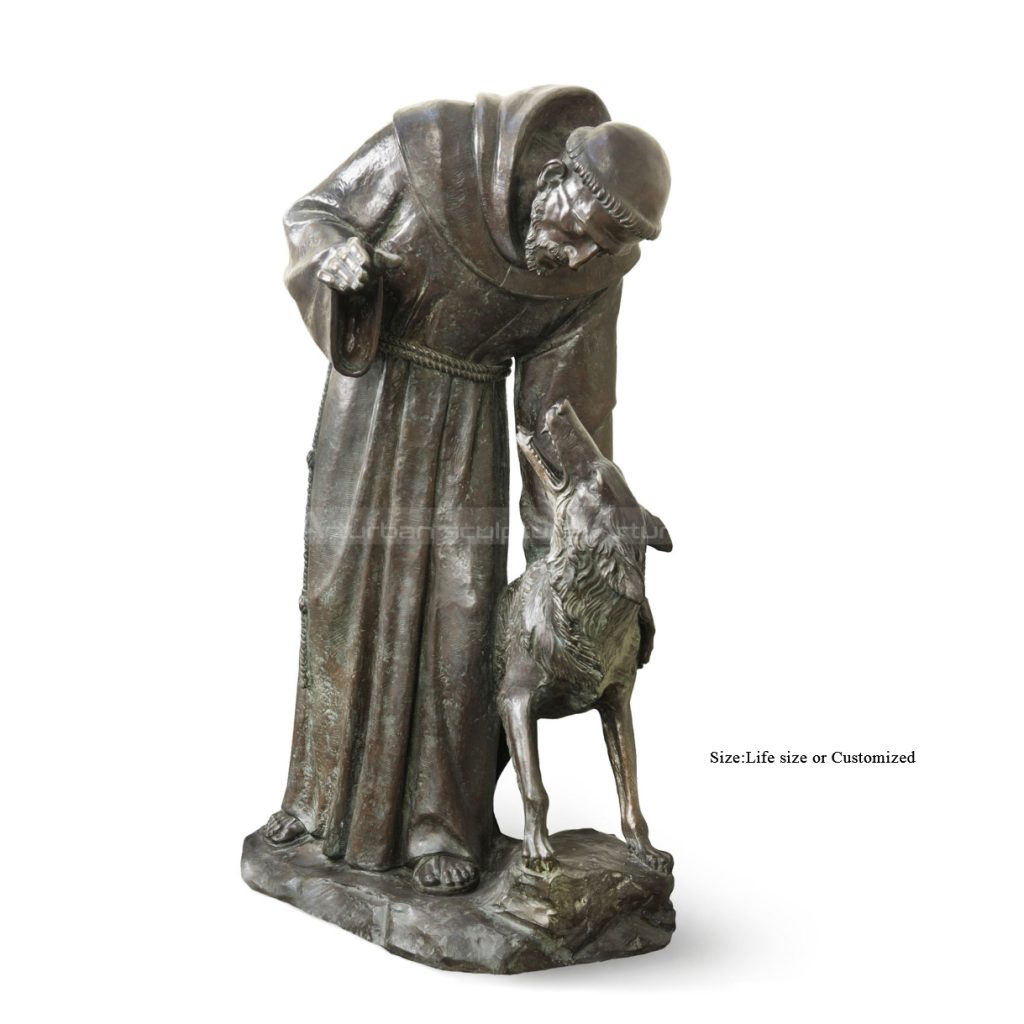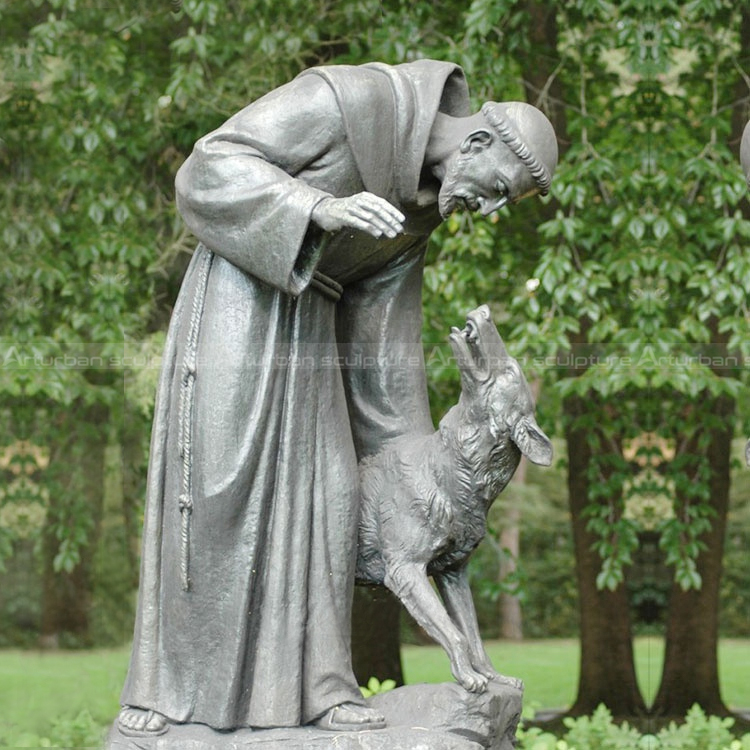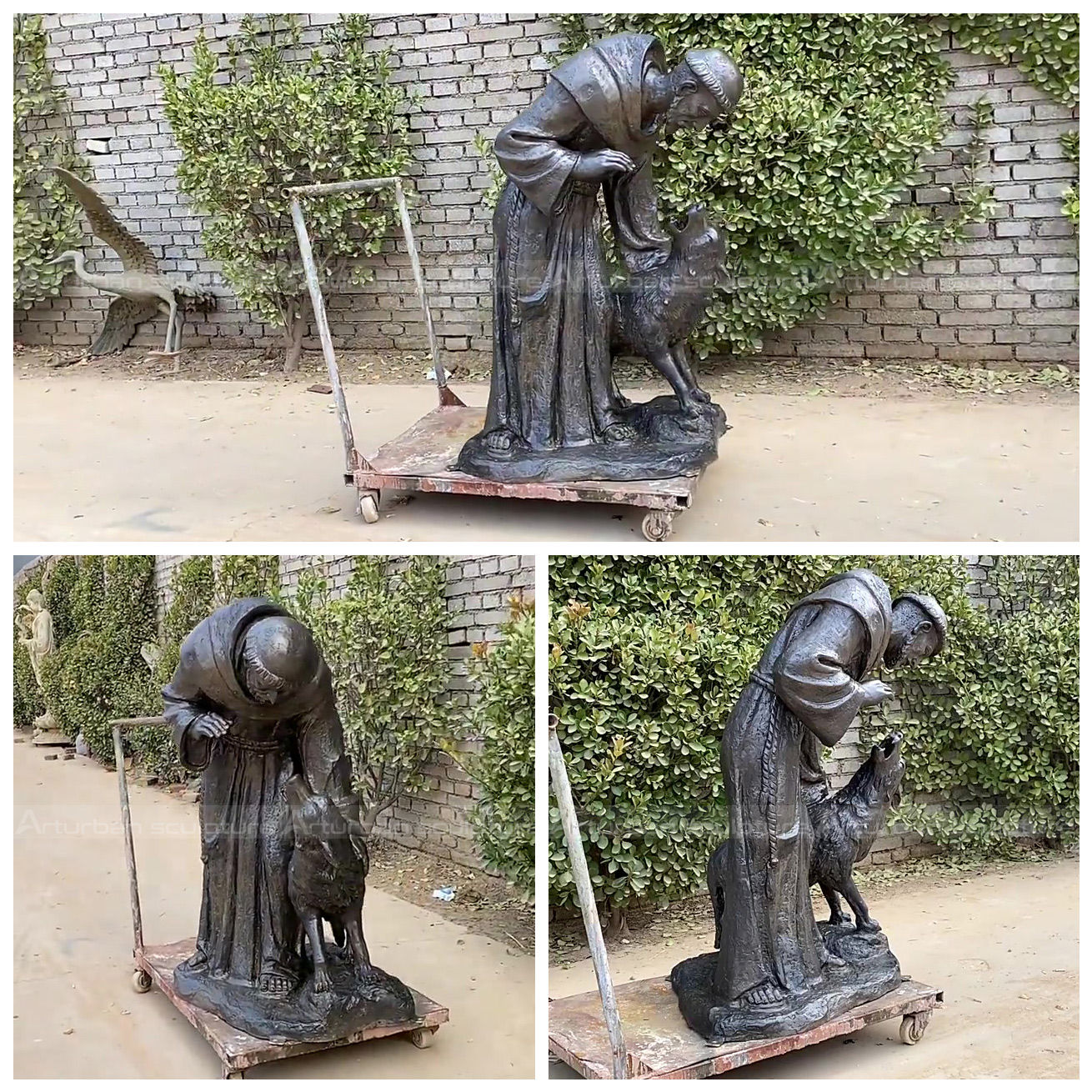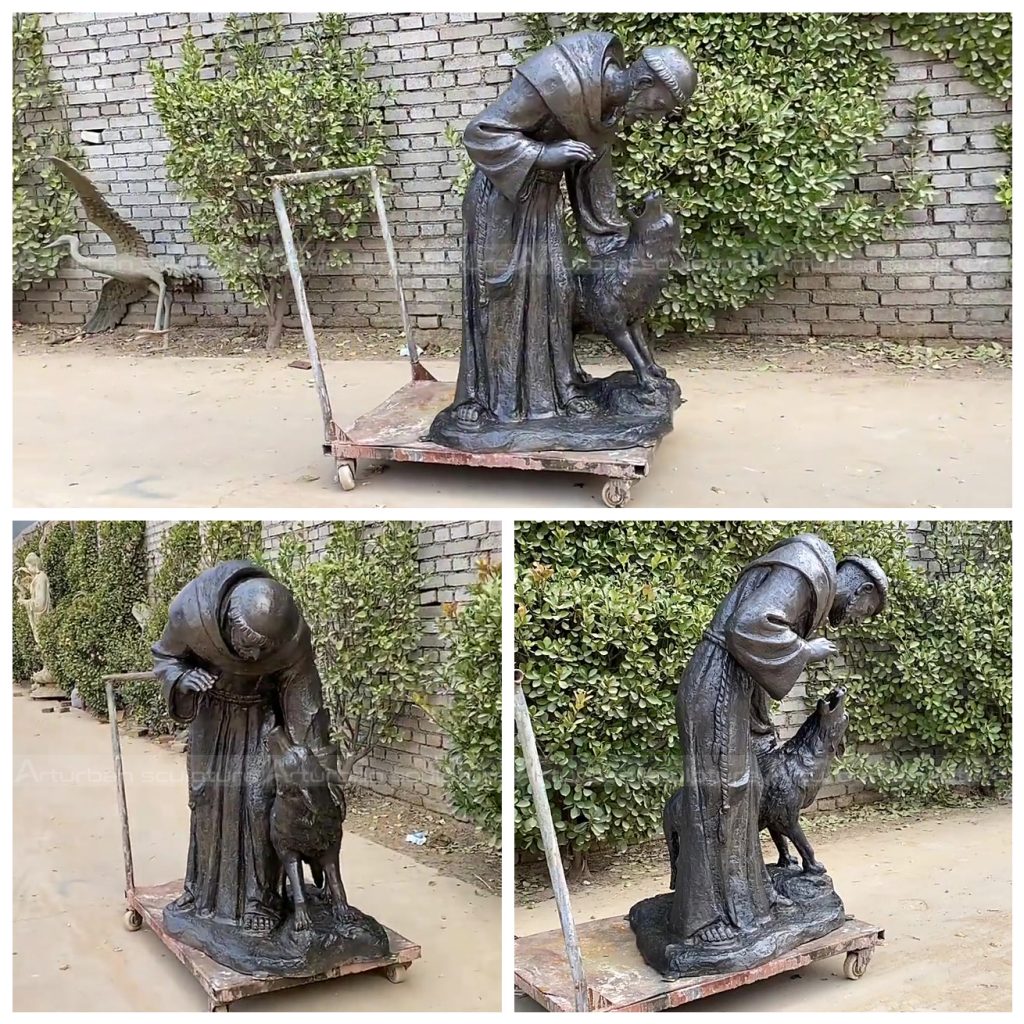 2. Production process of st francis of assisi outdoor statue
My artist will make 1:1 clay mold, when finished clay mold,  we will take photos for your reference.
The clay mold can modify any details till you're satisfng with it. Then we go ahead to make statue.
When finished statue, also we will take photos for your reference. After you are satisfying with all,
I will arrange packing and shipment. Arturban sculpture can make large christian statue in bronze,
marble, fiberglass, stainless steel. Our team will make a production plan, according to your design,
budget, delivery time, or any other service. Our final aim is to supply high quality and cost-saving
sculpture efficiently.
Send us your requirements now, we will reply to your email within 24 hours