1. Introduction of st john of nepomuk statue
St John of Nepomuk statue is an outdoor sculpture, which was installed on the north side of
Charles Bridge in Prague, Czech Republic in 1683. The bronze statue is created by the sculptor
Jan Brokoff based on Rauchmiller's model. St John, the Confessor of the queen of Bohemia,
refused to reveal the secrets of the confessional room. At the command of the Bohemian King
Vaclav, he was thrown from the Charles Bridge in Prague and drowned. John of Nepomuk is the
patron saint of the bridge. The bronze statue of St. John in the statue is a bearded surrender with
five-star glory, standing on a three-way pedestal. The base depicts the life scene of St. John in
Nepomuk: the confession of Queen Johanna; The death of a saint.
This sculpture of St. John is a very classic sculpture. On his head, there is a halo with five golden
stars. One hand holds a golden branch and the other holds the cross of Jesus' crucifixion. It is
very sacred. The bronze green is used as the decorative color of the sculpture, adding a historical
flavor and classical flavor. The golden branches and golden halo make the sculpture more vivid
and attract people's attention. If you need such a religious sculpture or other religious sculptures,
you can contact us for more details.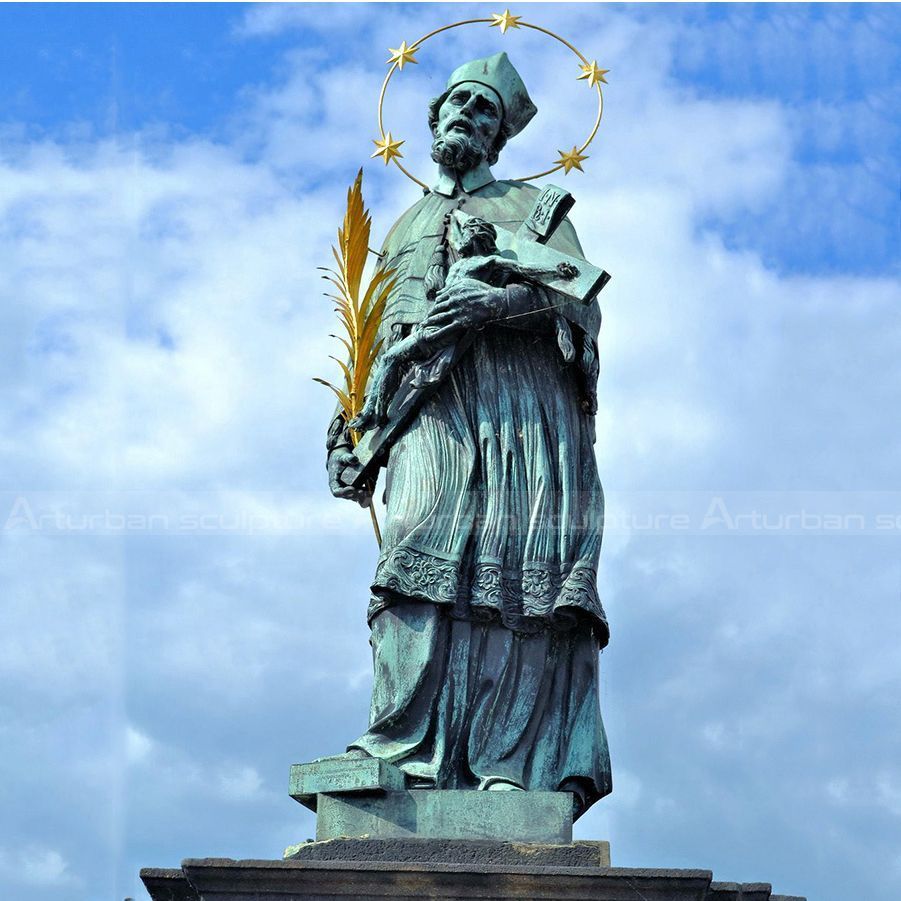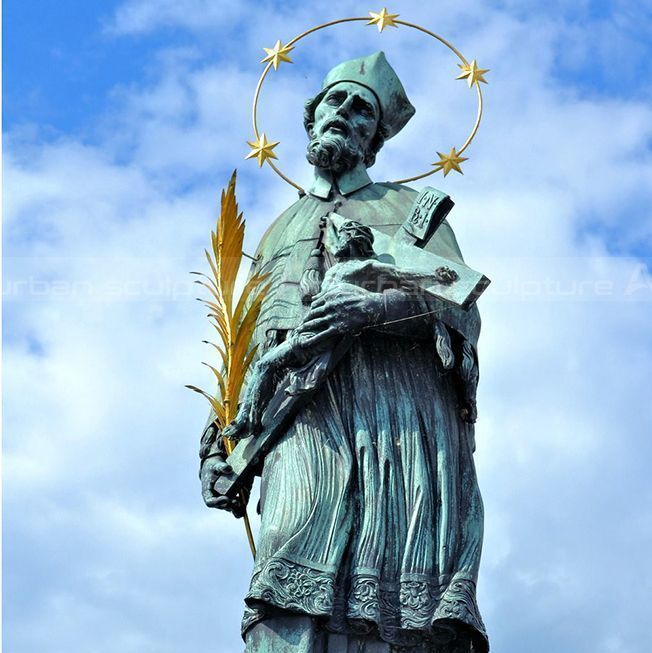 2. Production process of st john of nepomuk statue
My artist will make 1:1 clay mold, when finished clay mold,  we will take photos for your reference.
The clay mold can modify any details till you're satisfng with it. Then we go ahead to make statue.
When finished statue, also we will take photos for your reference. After you are satisfying with all,
I will arrange packing and shipment. Arturban sculpture can make large christian statue in bronze,
marble, fiberglass, stainless steel. Our team will make a production plan, according to your design,
budget, delivery time, or any other service. Our final aim is to supply high quality and cost-saving
sculpture efficiently.
Send us your requirements now, we will reply to your email within 24 hours