1. Introduction of st peter garden statue
This is a st peter garden statue. It is made of white marble, wearing a robe and presenting different postures with
his hands. One hand held a large key, symbolizing that he was the guardian of the gates of heaven, while the other
hand opened as if welcoming the worshippers who came to worship. The overall shape of the sculpture is solemn and
elegant, with rich and vivid expressions, making people cannot help but marvel at the exquisite skills and artistic charm
of the sculptor. This sculpture is not only a symbol of religious beliefs, but also an outstanding representative of artistic
achievements during the European Renaissance. It is still one of the important tourist attractions that attracts tourists
to come and see.
Marble St. Peter's sculpture is usually placed in the central position of a church or its interior as one of the main
decorations of the church. For example, in St. Peter's Cathedral in the Vatican, St. Peter's sculpture is placed in the
center of the altar, becoming one of the most eye-catching decorations in the church. In addition, in some Catholic
churches, monasteries, educational institutions, and public buildings, this type of sculpture is also used as indoor or
outdoor decoration. These sculptures are often considered symbols of religious beliefs, with grand grandeur and
beautiful artistic value, which can bring peace of mind and enlightenment to people. In addition, St. Peter's sculptures
can also be placed in private residential gardens, courtyards, or terraces as a unique and beautiful horticultural
decoration. We still produce St Peter Bronze Statue.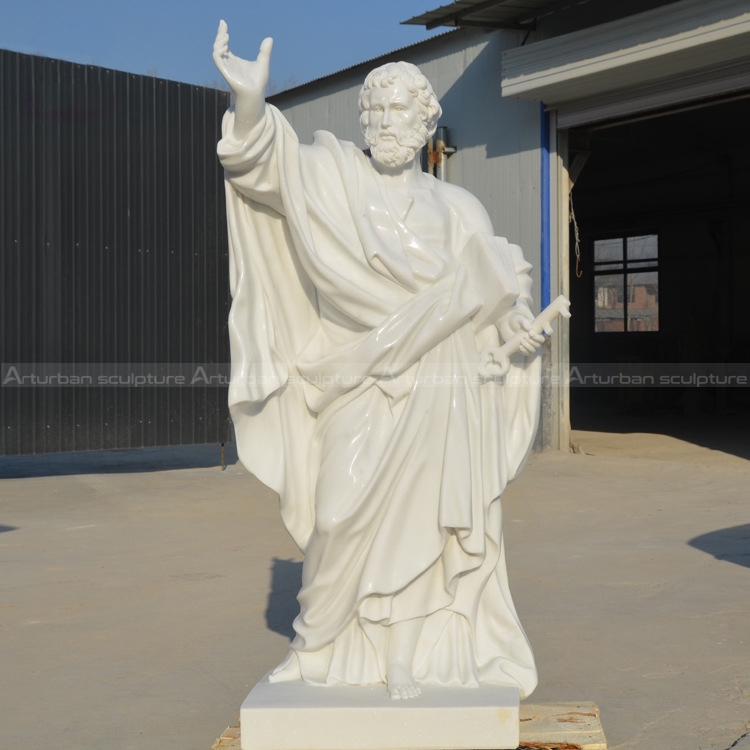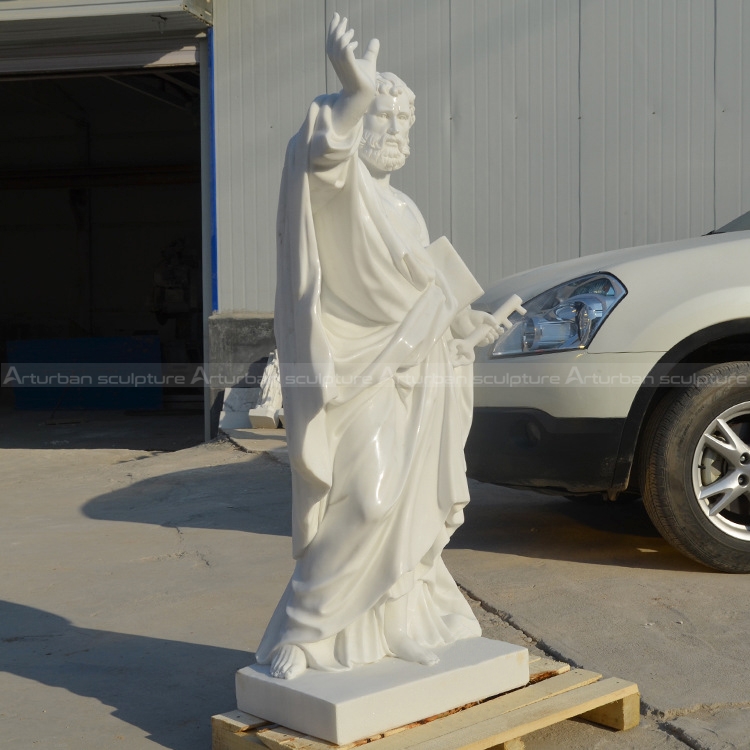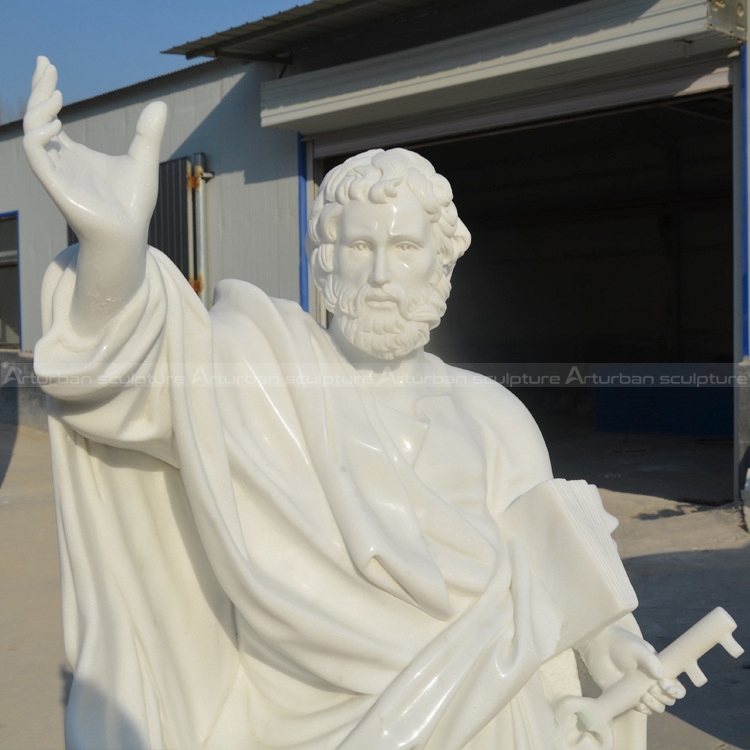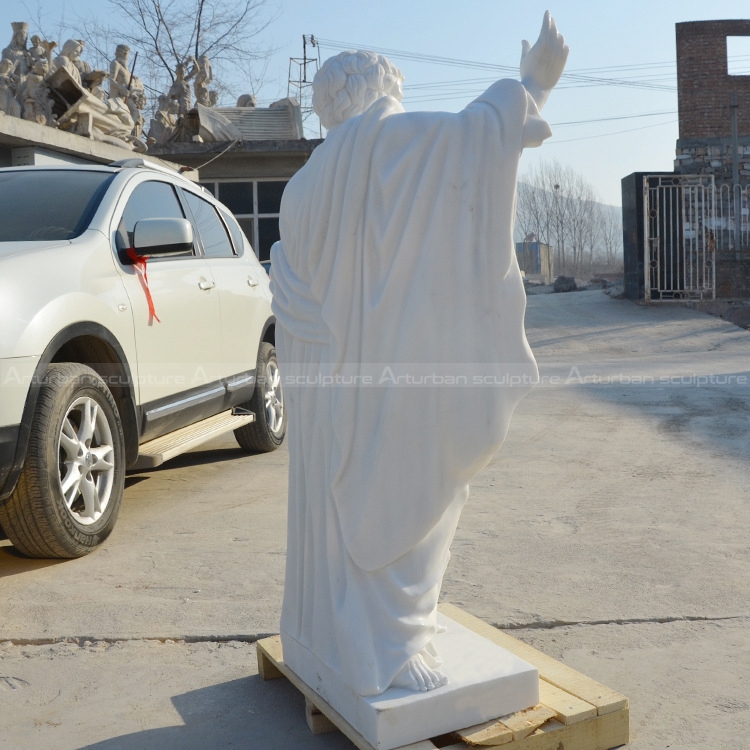 2. Production process of st peter garden statue
Step1 Design Communication:  You supply us with several photographs with dimensions.
Step 2 Project Consultation: Our team will make a production plan, according to your design, budget, delivery   time,  or any other service.
Our final aim is to supply high quality and cost-saving   sculpture efficiently.
Step 3 Confirm Mold: We will make 1:1 clay or 3D mold,when finished clay mold,i will take photos for   your reference, the clay mold can modify
any details till you're satisfied with it
Step 4 Carving and Polish: We will carving with natural marble according to clay mold. Then polished
Step 5 Package: Strong wooden crate with waterproof and shockproof foam inside
Send us your requirements now, we will reply to your email within 24 hours