1.Introduction of life size stag garden ornament
This is a life size stag garden ornament. It presents the posture of a deer lying on its base, its body light and elegant, as if gazing
into the distance while resting. The antlers of a deer are tall and powerful, demonstrating its grandeur and majesty. The entire
sculpture is made of bronze material, adding a classical and timeless texture to it. The body lines of the deer are smooth and full
of vitality, and the delicate texture and intricate carving details endow the sculpture with unique artistic charm. This bronze deer
sculpture is not only a beautiful decoration, but also a tribute to this mysterious animal in nature. Whether placed in gardens,
courtyards, or indoor spaces, it can add a unique elegance and spirituality to the environment.
Brass Deer Statue for Sale are appreciated for their unique manufacturing advantages. The bronze material makes the sculpture
sturdy and durable, with strong antioxidant properties, and can withstand various climatic conditions. It has excellent durability
and can maintain long-lasting aesthetics and luster. In addition, the bronze deer sculpture is finely crafted, and the sculptor cleverly
captures the details and lines of the deer, showcasing exquisite craftsmanship and artistic skills. The bronze material also provides
a classical and noble atmosphere for sculpture, making it a unique decoration for any space. Whether as indoor decorations or
outdoor landscape elements, bronze deer sculpture can showcase its manufacturing advantages, bringing visual enjoyment and
artistic experience to people.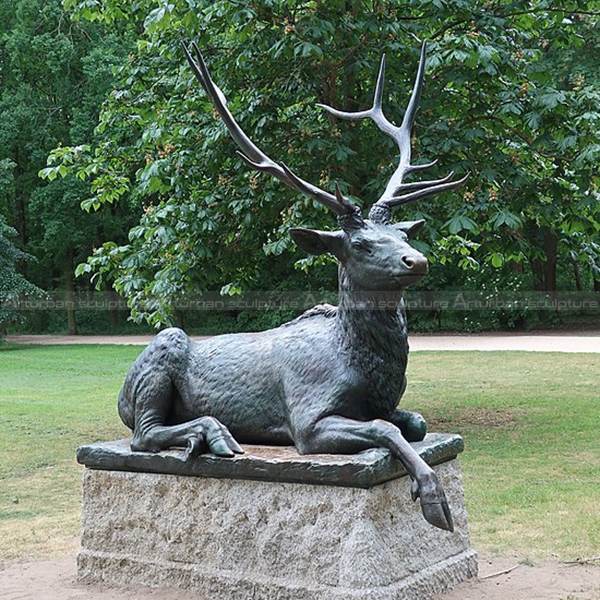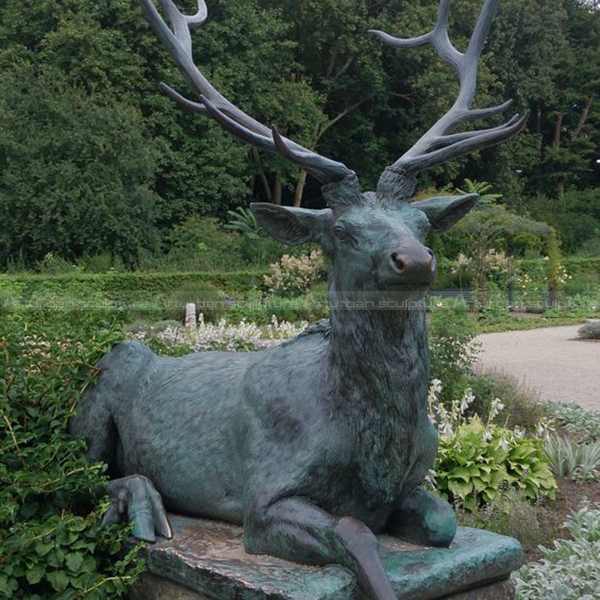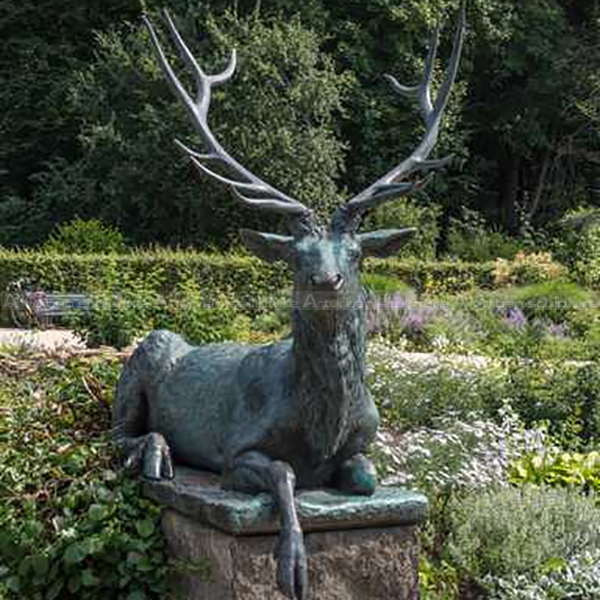 2. Production Process of life size stag garden ornament
My artist will make 1:1 clay mold. When finished clay mold,  we will take photos for your reference. The clay mold can modify
any details till to your satisfactions with it. Then we go ahead to make statue. When finished statue, also we will take photos
for your reference, after your satisfactions, I will arrange packing and shipment. Arturban sculpture can make large deer statue
in bronze, marble, fiberglass, stainless steel. Our team will make a production plan, according to your design, budget, delivery
time, or any other service. Our final aim is to supply high quality and cost-saving sculpture efficiently.
Send us your requirements now, we will reply to your email within 24 hours