1. Introduction of brass eagle sculpture
This is a brass eagle sculpture. It has a lifelike form, with one eagle spreading its wide wings and a graceful posture,
as if about to soar from a tree. Its claws were as sharp as a blade, tightly grasping a small fish, and its fresh body was
caught in danger. The eagle's sharp and powerful mouth and sharp gaze seemed to be watching the every move of its
prey. The entire sculpture is full of dynamism, with detailed muscle textures and feather details portrayed in a very
realistic manner, making people feel as if they can feel the moment when an eagle is about to spread its wings and soar.
As a work of art, the decorative role of bronze Flying Eagle Garden Sculpture cannot be ignored. It can be used as an
indoor or outdoor decoration, adding a noble and elegant atmosphere to a room or courtyard. Bronze eagle sculptures
can also be placed in museums or art exhibition as exhibits to show the unique charm of bronze art to the audience. In
addition, as gifts or souvenirs, bronze eagle sculptures also have high collection value and commemorative significance.
The bronze eagle sculpture has both aesthetic value and practical and commemorative significance, making it a highly
valuable and meaningful artwork.
The advantages of making bronze eagle sculptures lie in their durability and aesthetics. Bronze material has high corrosion
resistance and durability, and is not easily affected by oxidation and corrosion, so it can be stored for a long time. At the same
time, bronze material has good plasticity and castability, which can create sculptures with great aesthetic and three-dimensional
effects. The texture and glossiness of bronze material also add a noble and elegant atmosphere to the sculpture, which is more
in line with the image of an eagle. In addition, bronze eagle sculptures can also be processed and decorated through various
techniques, such as polishing, acid etching, etc., to enhance their aesthetics and artistic appeal.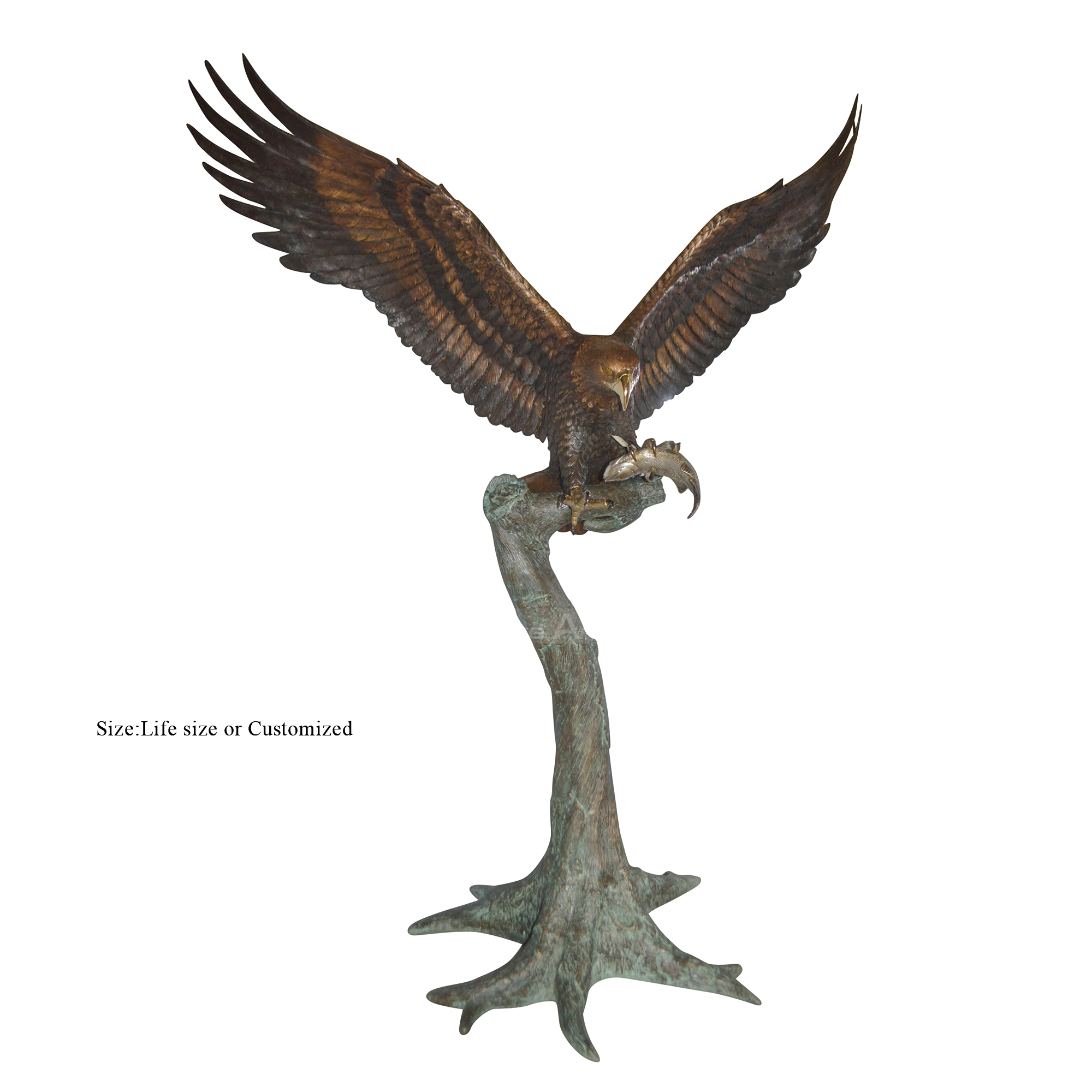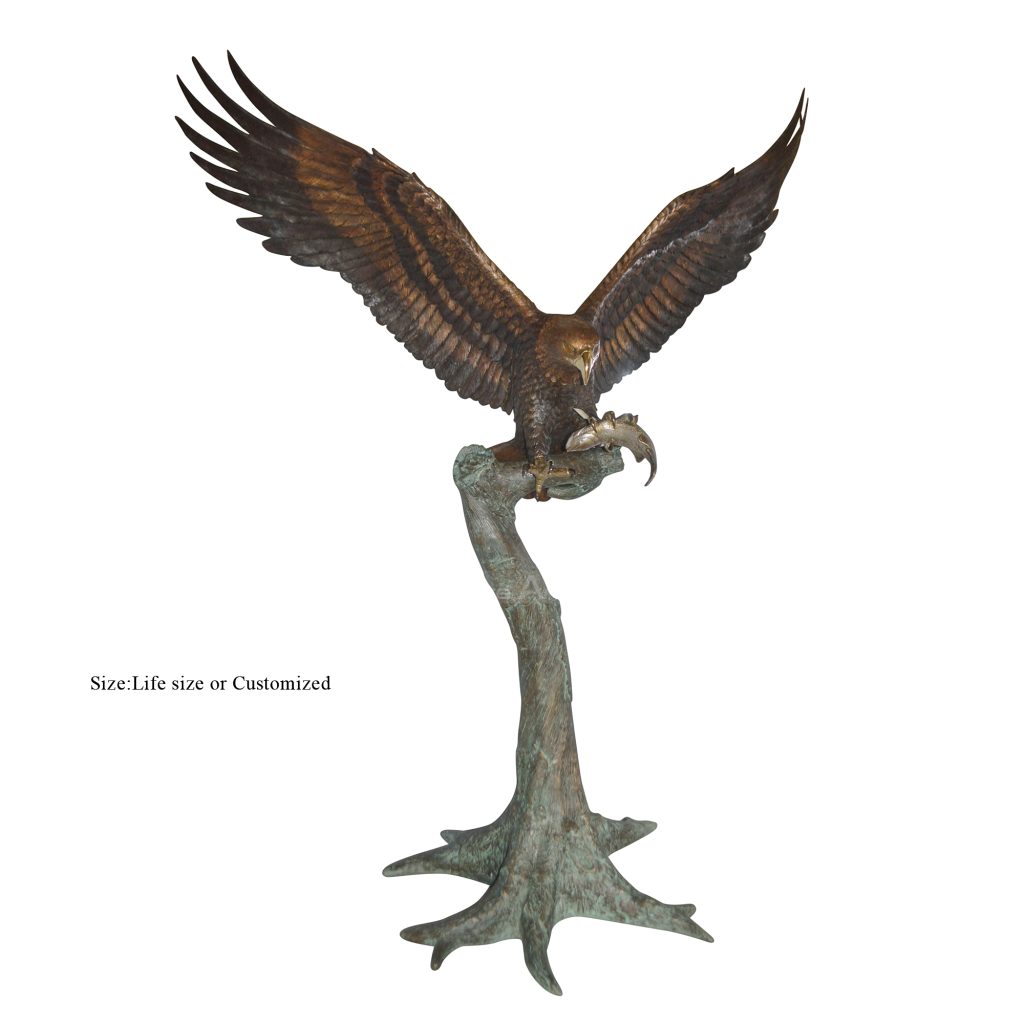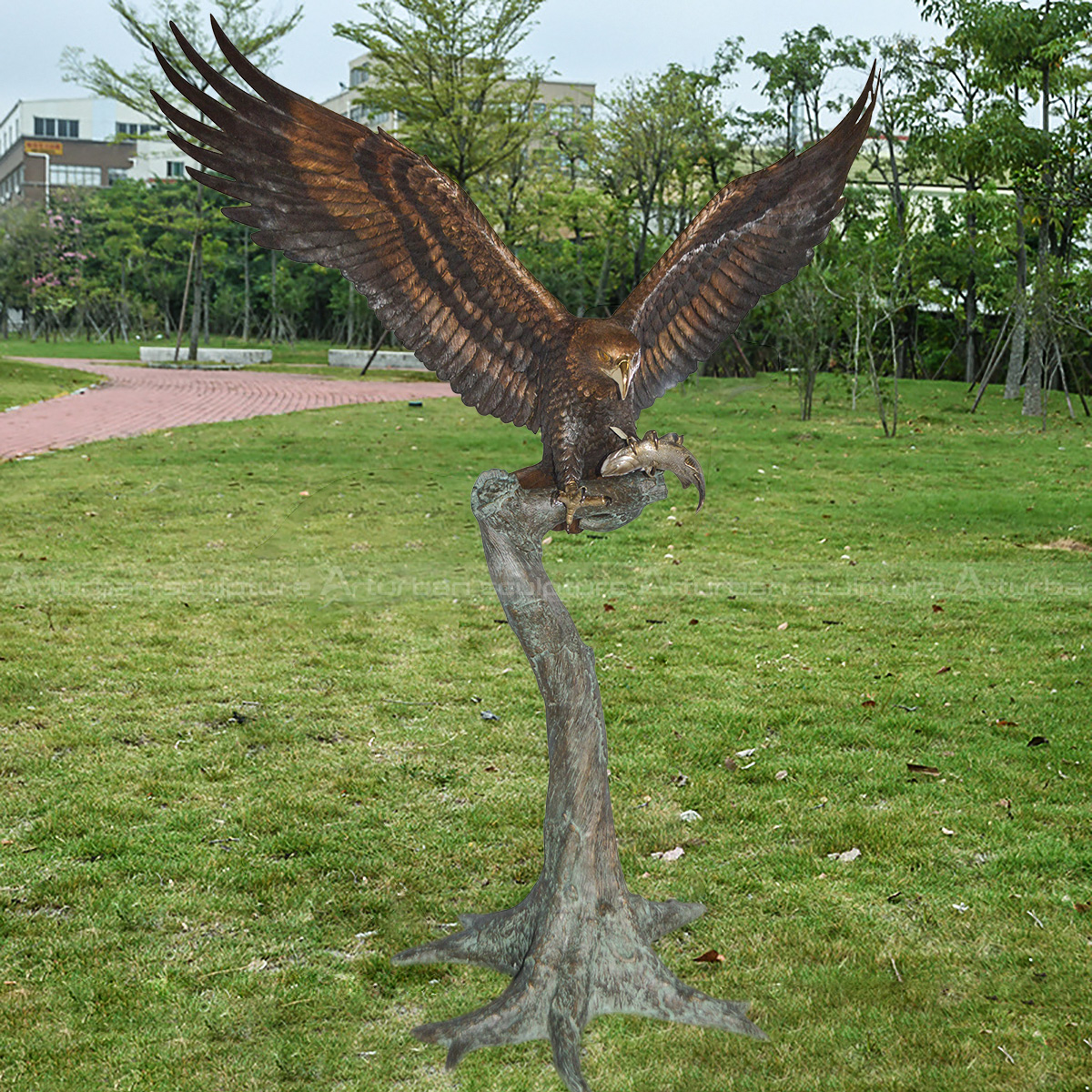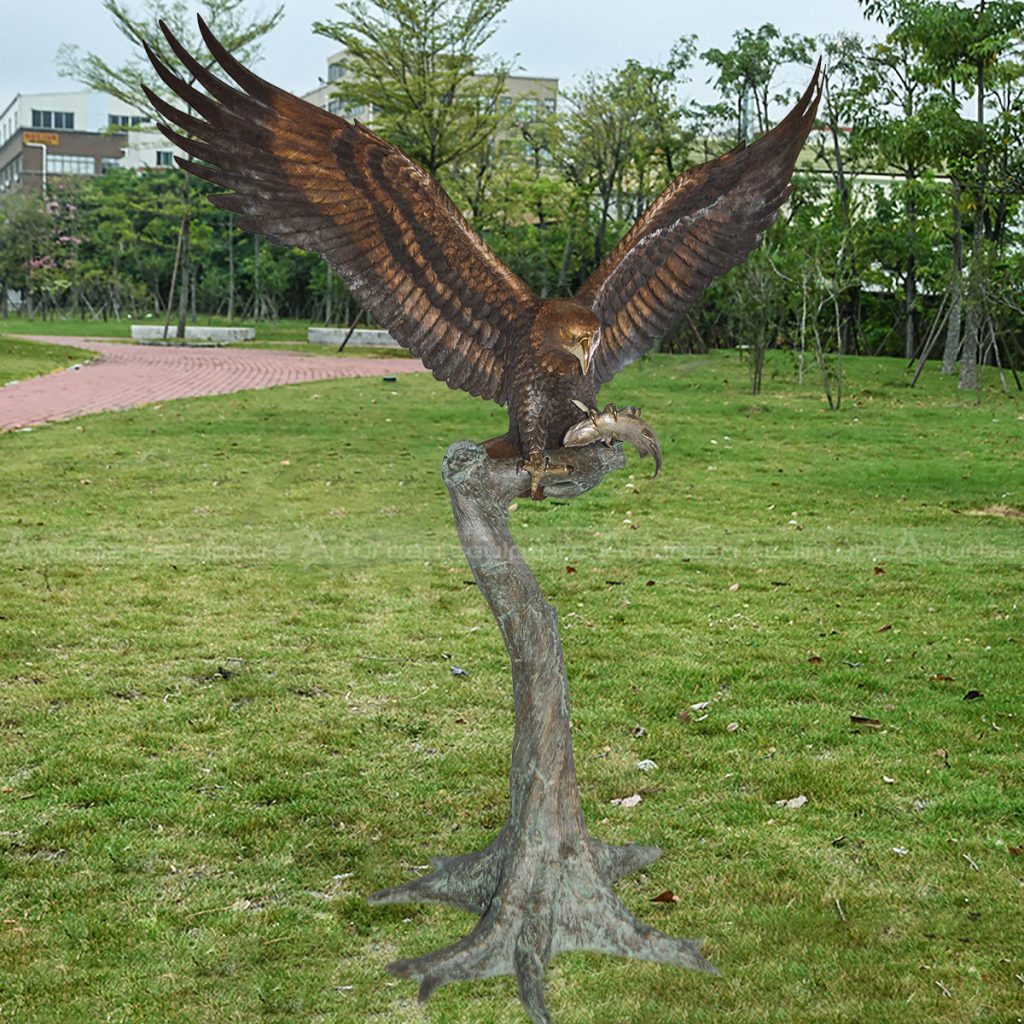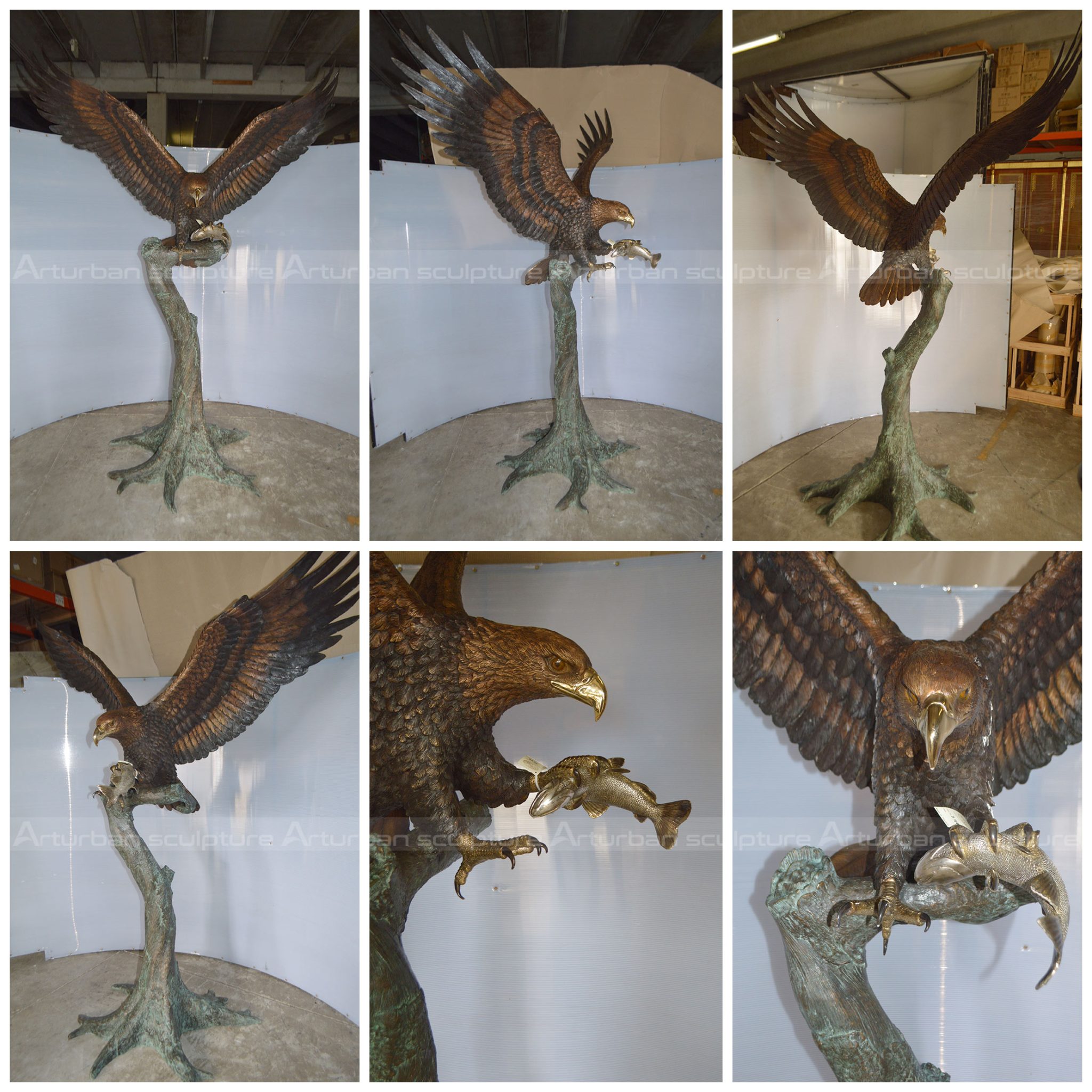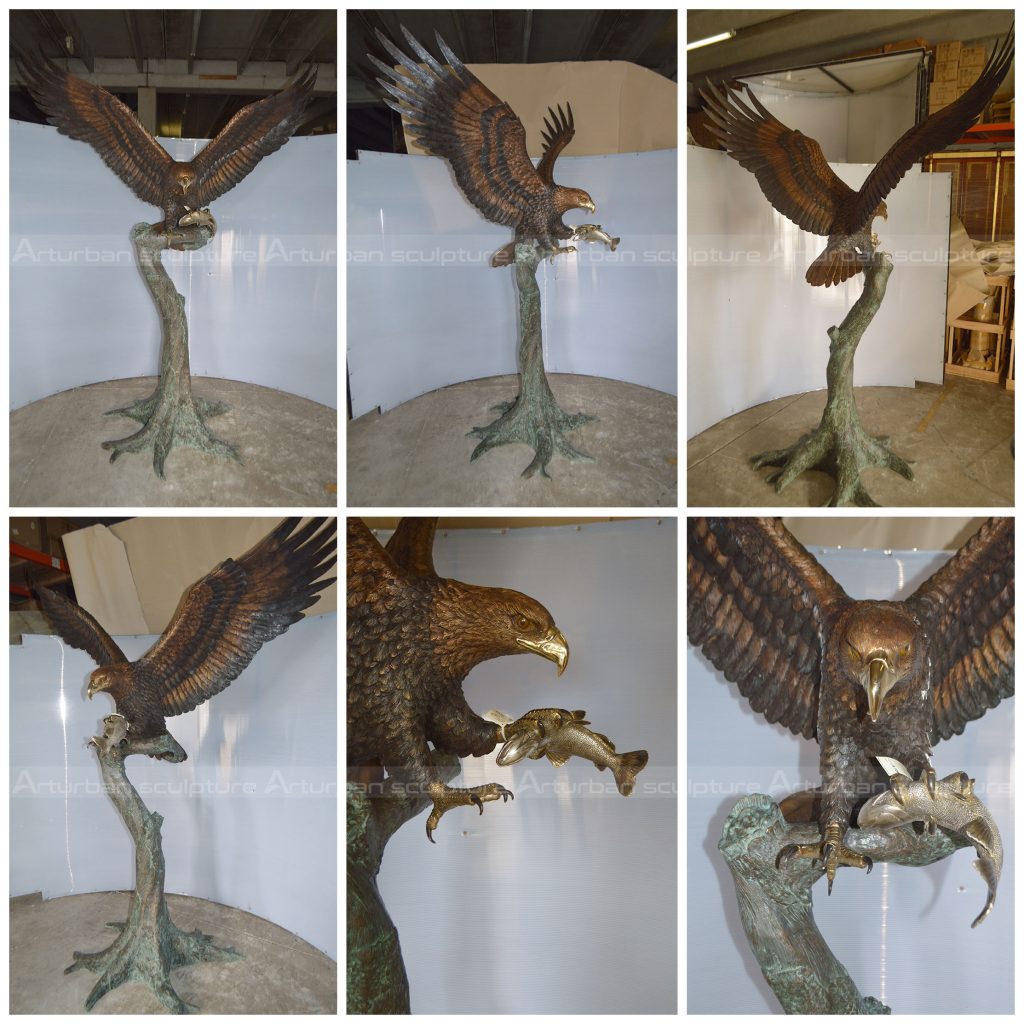 2. Production process
Step1 Design Communication:  You supply us with several photographs with dimensions.
Step 2 Project Consultation: Our team will make a production plan, according to your design, budget, delivery time,
or any other service. Our final aim is to supply high quality and cost-saving   sculpture efficiently.
Step 3 Confirm Mold: We will make 1:1 clay or 3D mold,when finished clay mold,i will take photos for your reference.
The clay mold can modify any details till to your satisfaction.
Step 4 Carving and Polish: We will carving with natural marble according to clay mold. Then polished.
Step 5 Package: Strong wooden crate with waterproof and shockproof foam inside.
Send us your requirements now, we will reply to your email within 24 hours