1. Introduction of flying eagle garden sculpture
This is a flying eagle garden sculpture. The eagle is a bird with power and free spirit, and its flying form is
even more impressive. Therefore, bronze eagles are often displayed in the form of open wings, allowing
the audience to feel the freedom and grandeur of eagle flight. Standing on a wooden stake and staring
straight ahead, the eagle's momentum and graceful lines are even more prominent. This gesture gives a
strong visual impact and makes people feel excited.
The decorative role of Outdoor Eagle Sculpture is one of the important reasons why eagles are liked by people.
Bronze eagles can be used as decorations for sculptures, incense burners, and other handicrafts, with their
elegant appearance and exquisite craftsmanship attracting attention. In some museums or luxury houses,
bronze eagles are even more of a collection of cultural and artistic value, and their rarity and decorative
effects are even more desirable.
The production method of the bronze eagle is also one of its advantages. Compared to other materials, bronze
materials have higher durability and strength, as well as good toughness and plasticity, which can easily depict
the exquisite details of eagles without losing the original color of the prototype. As one of the bronze eagle
manufacturers, Arturban has advanced technology and exquisite craftsmanship, which can produce more
exquisite bronze eagles, demonstrating the charm of traditional Chinese culture and the achievements of
modern technology.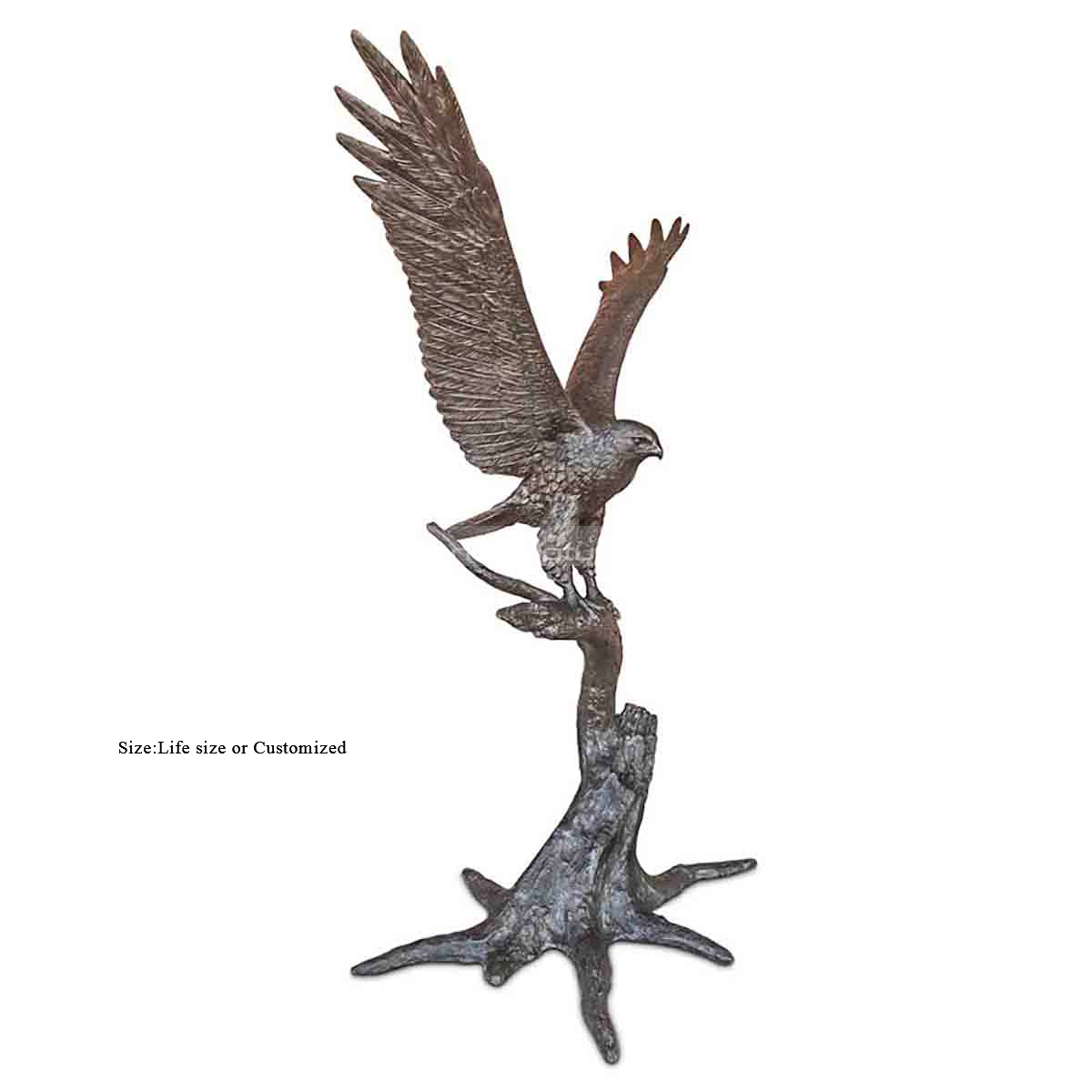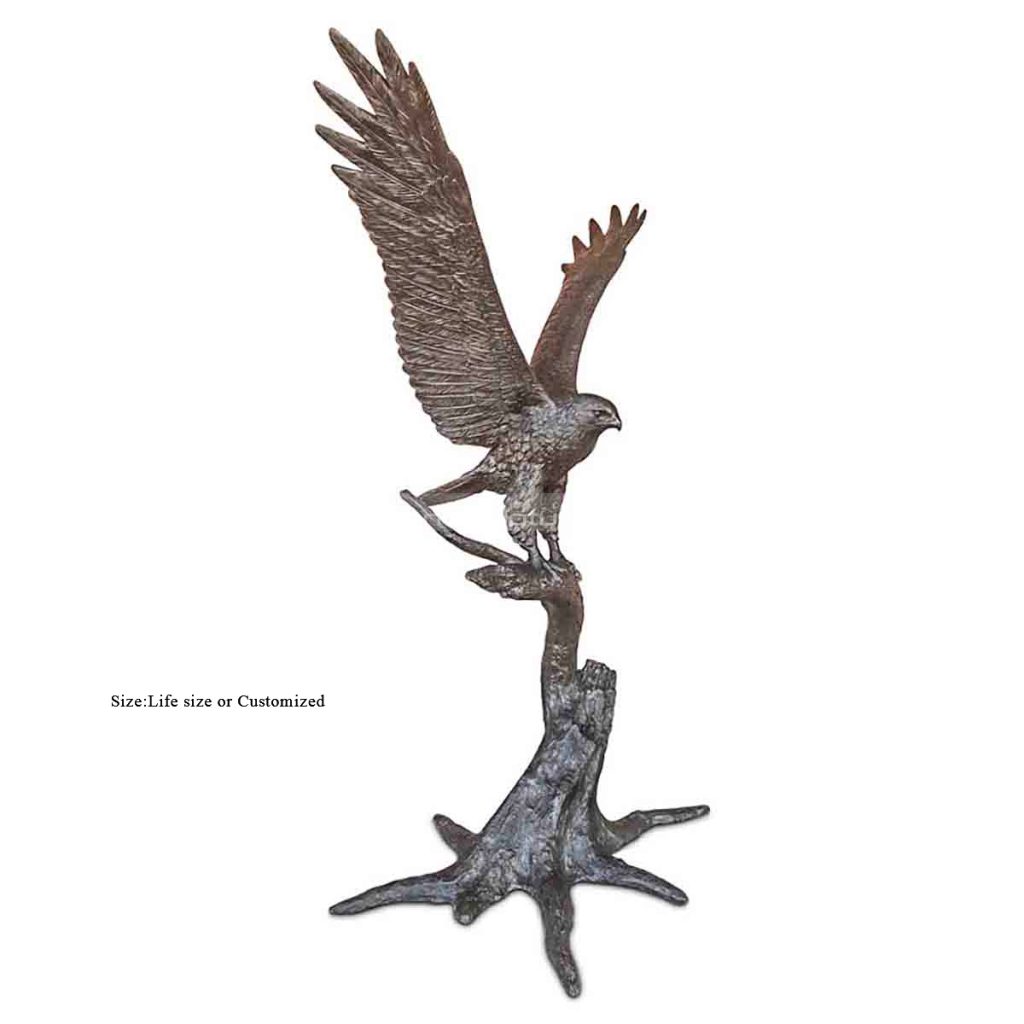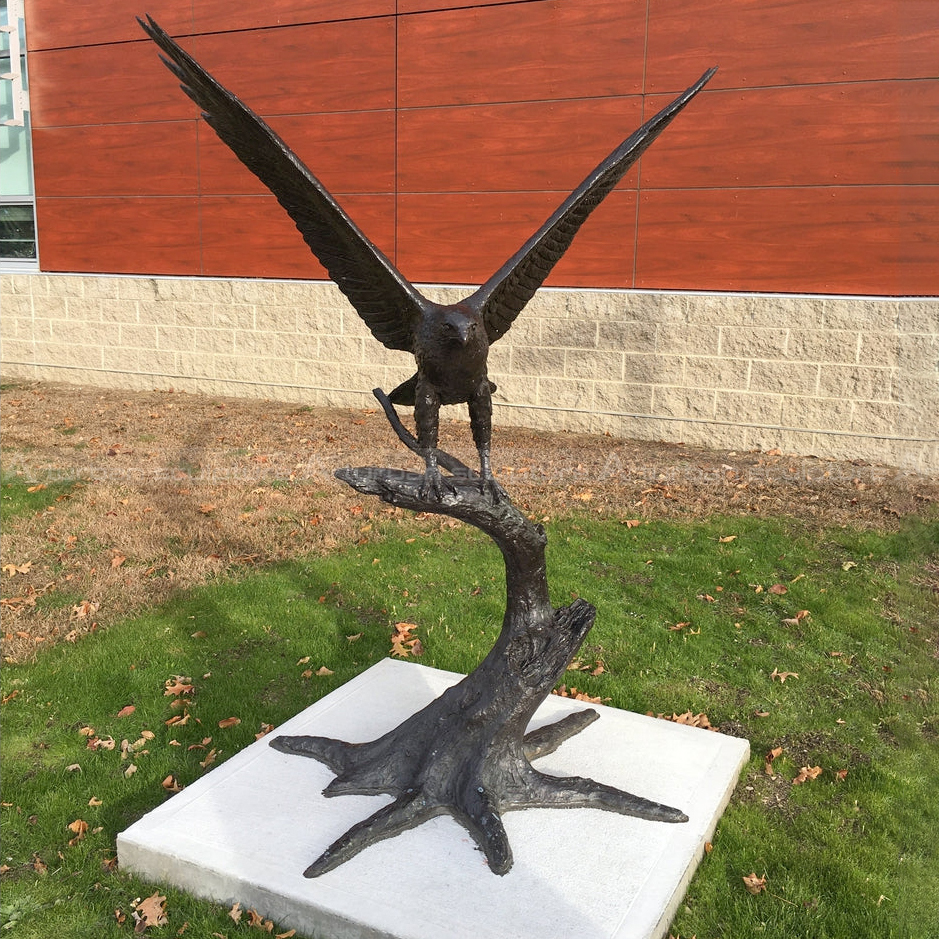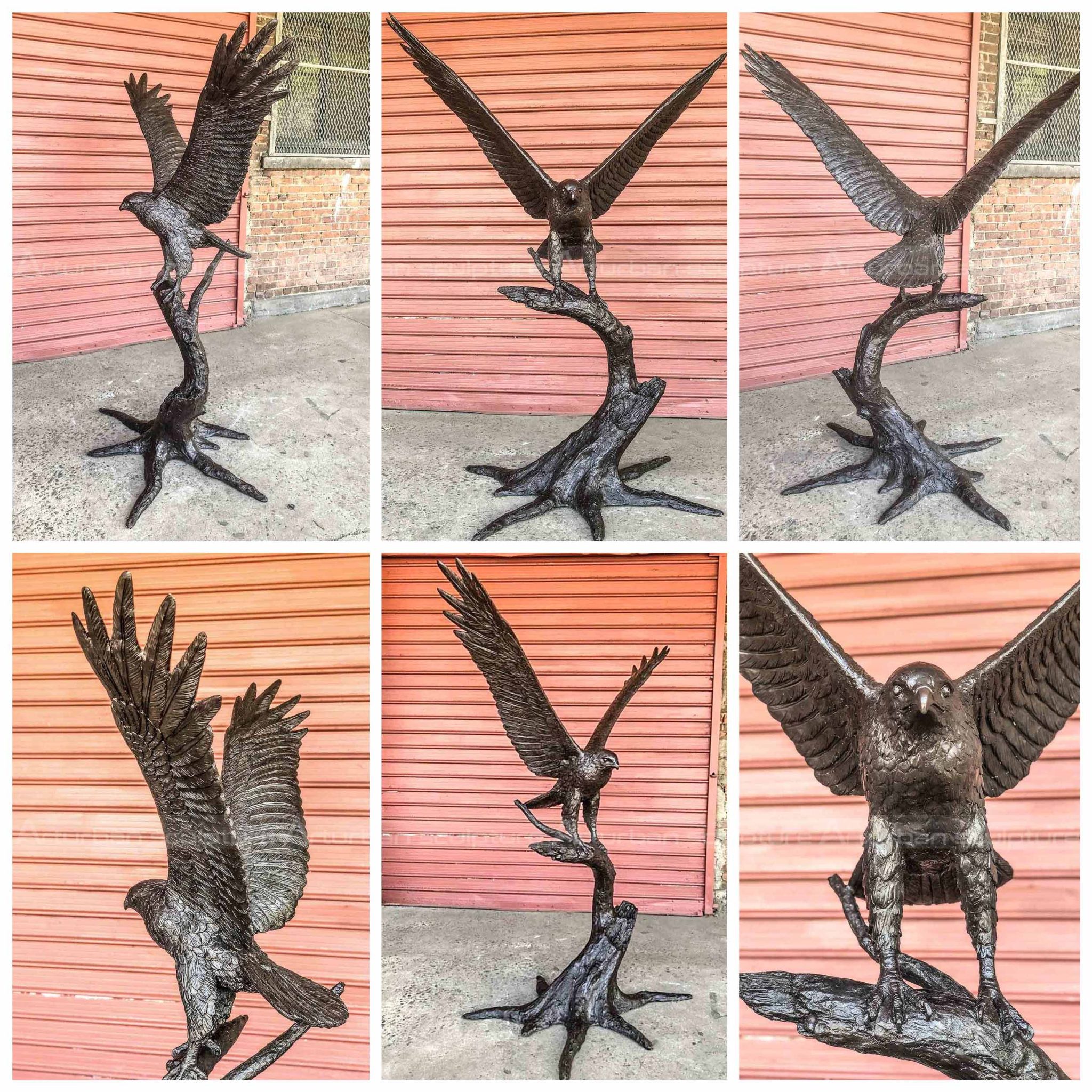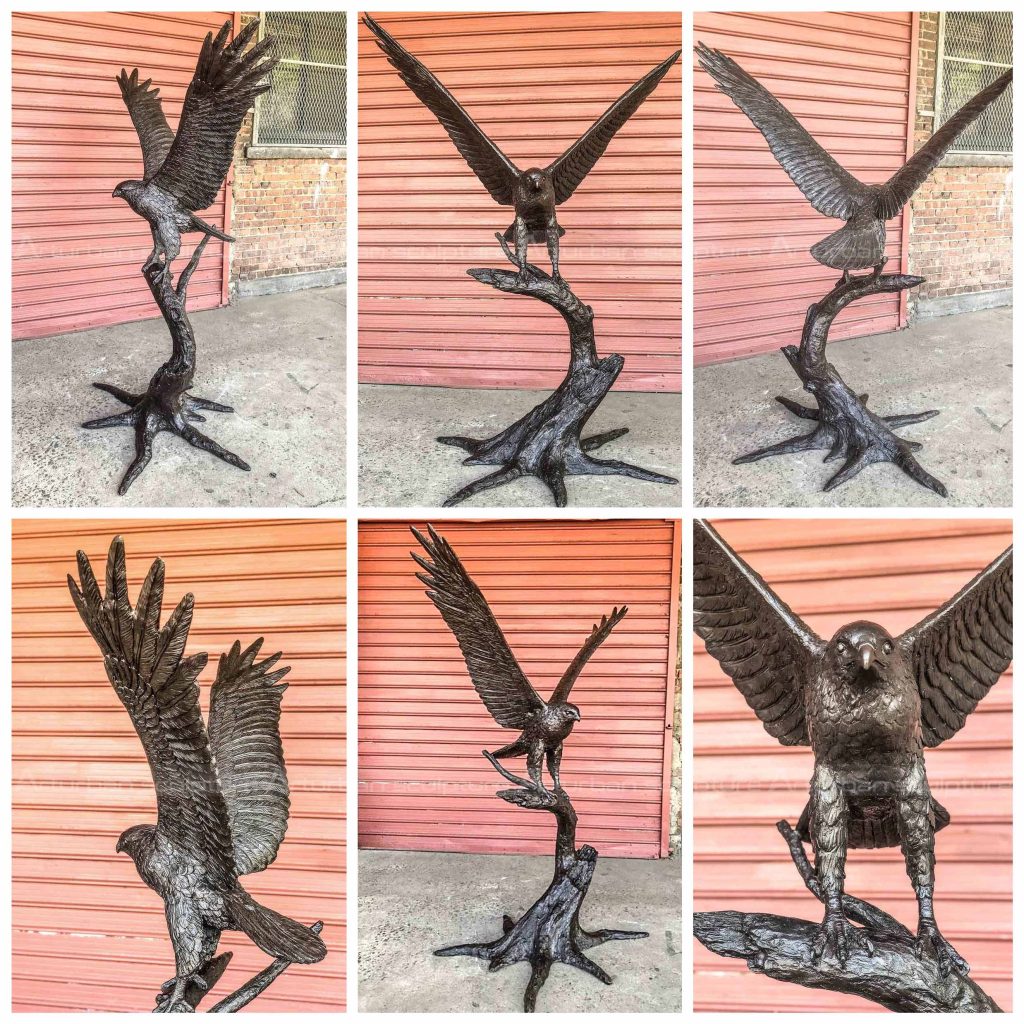 2. Production process
Step1 Design Communication:  You supply us with several photographs with dimensions.
Step 2 Project Consultation: Our team will make a production plan, according to your design, budget, delivery time,
or any other service. Our final aim is to supply high quality and cost-saving   sculpture efficiently.
Step 3 Confirm Mold: We will make 1:1 clay or 3D mold,when finished clay mold,i will take photos for your reference.
The clay mold can modify any details till to your satisfaction.
Step 4 Carving and Polish: We will carving with natural marble according to clay mold. Then polished.
Step 5 Package: Strong wooden crate with waterproof and shockproof foam inside.
Send us your requirements now, we will reply to your email within 24 hours