1. Introduction of eagle landing statue
Eagle landing statue is a common animal sculpture, which is often used for the decoration of gardens, parks, squares
and other public places. The eagle is a noble bird of prey with the symbolic meaning of courage, freedom, strength and
glory. Therefore, the eagle landing sculpture is usually regarded as an ornament that can enhance the cultural taste
and temperament of the place.
The eagle landing sculpture usually presents the dynamic scene that the eagle is landing on a branch. It vividly shows
the eagle's vigorous posture, agile action and vivid image, giving people a strong visual impact and feeling. Such sculptures
are often placed in green spaces, flower beds or squares in public places. They not only beautify the environment and
add landscape, but also provide people with a visual and emotional experience that is close to nature and feels the power
of life.
Eagle landing sculpture also has certain artistic and cultural value. By grasping the shape and posture of the eagle, the
sculptors not only showed their creative talents and skills, but also expressed their understanding and perception of the
noble image of the eagle. In the Eagle Landing sculpture, we can not only see the artistic expression, but also appreciate
the beauty of nature and the charm of culture, so it is widely welcomed and loved. The Flying Eagle Sculpture customized
by Arturban has unique advantages. Our designers can customize according to customers' needs and requirements. We use
high-quality materials and advanced technology to create sculptures to ensure their durability and beauty. Our team has
rich experience and professional skills in sculpture production, which can meet various needs of customers. Whether as
garden decoration or architectural decoration, we can provide customers with the best customized eagle sculpture scheme.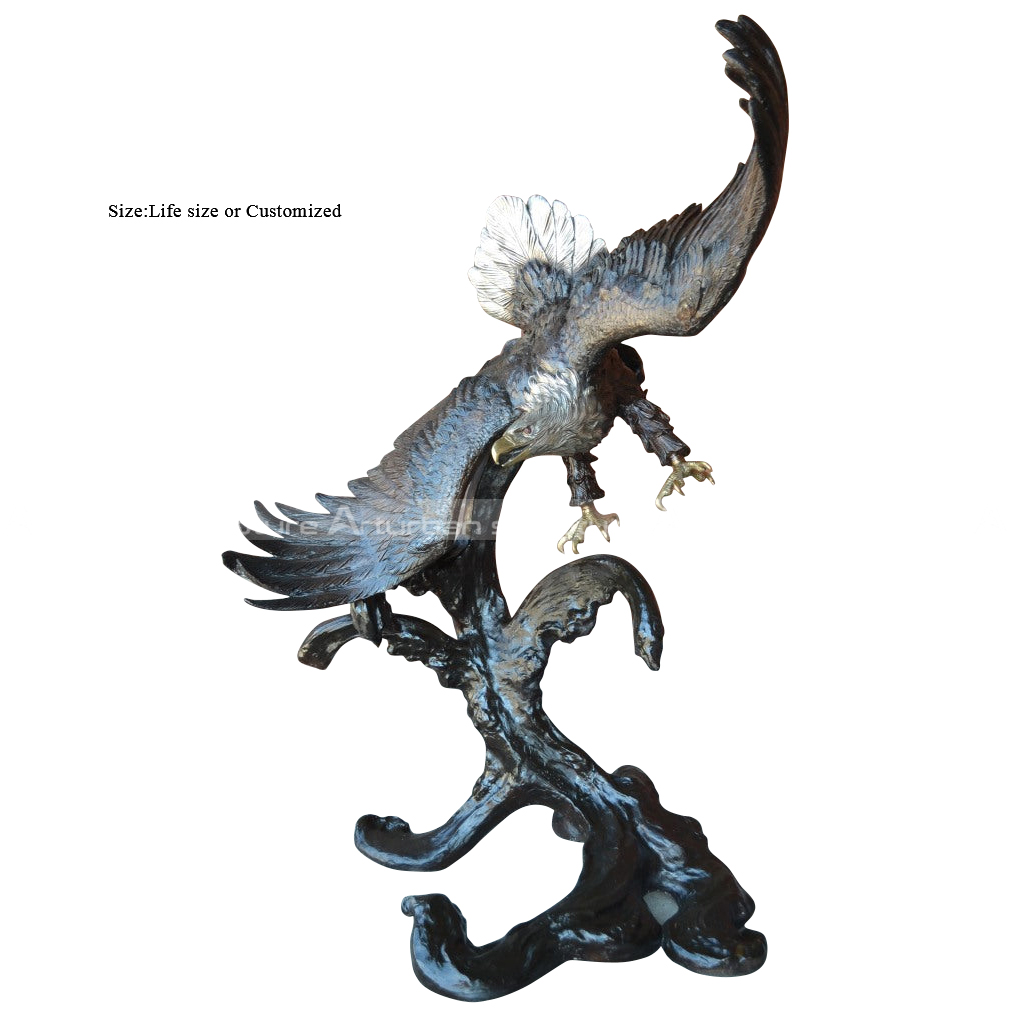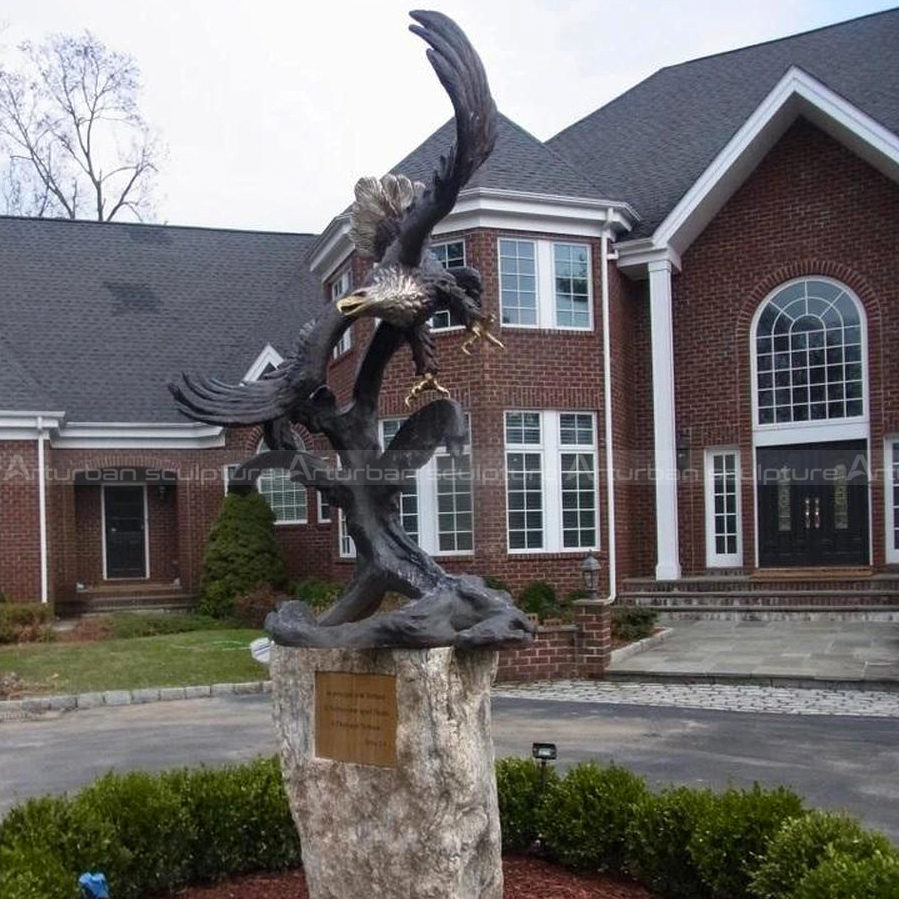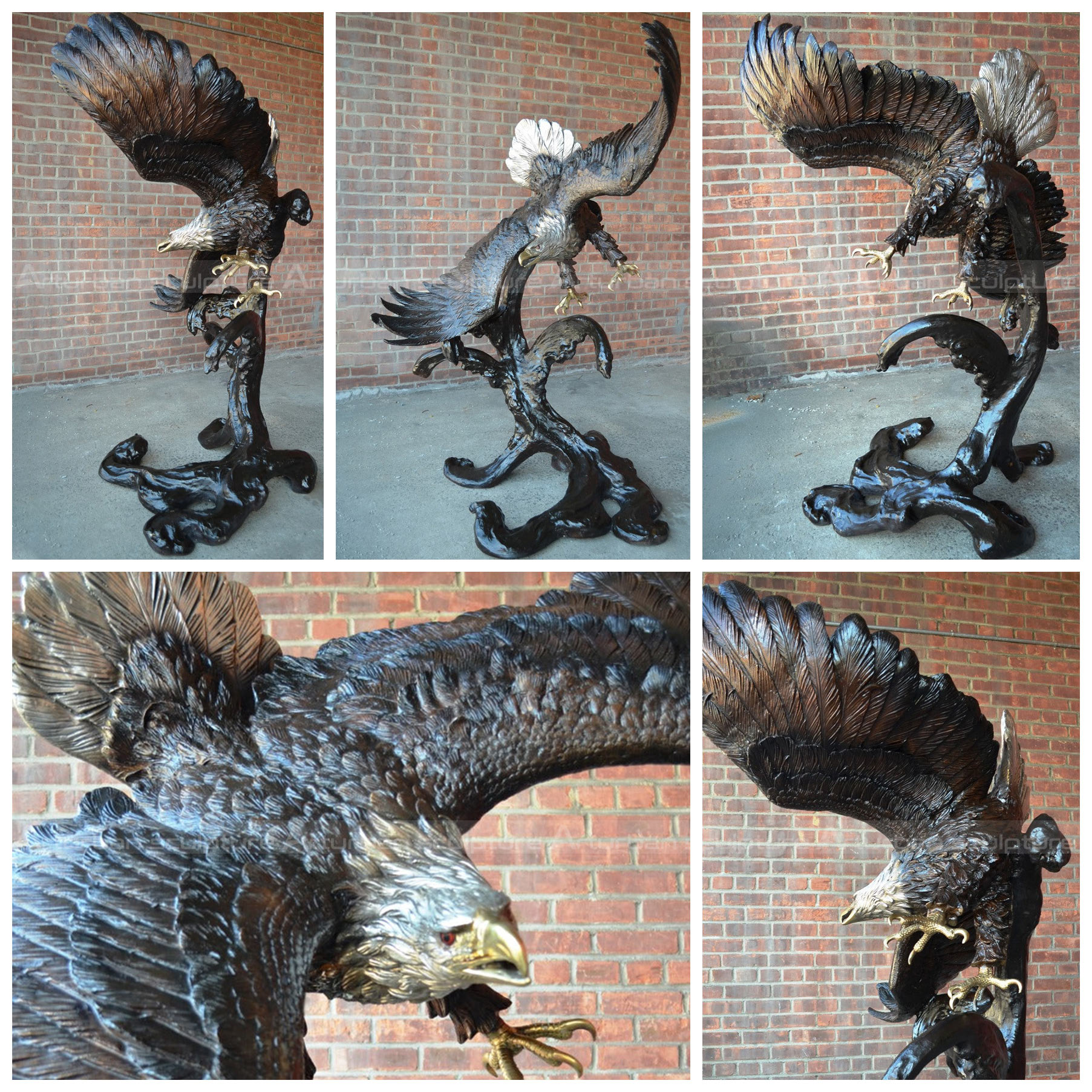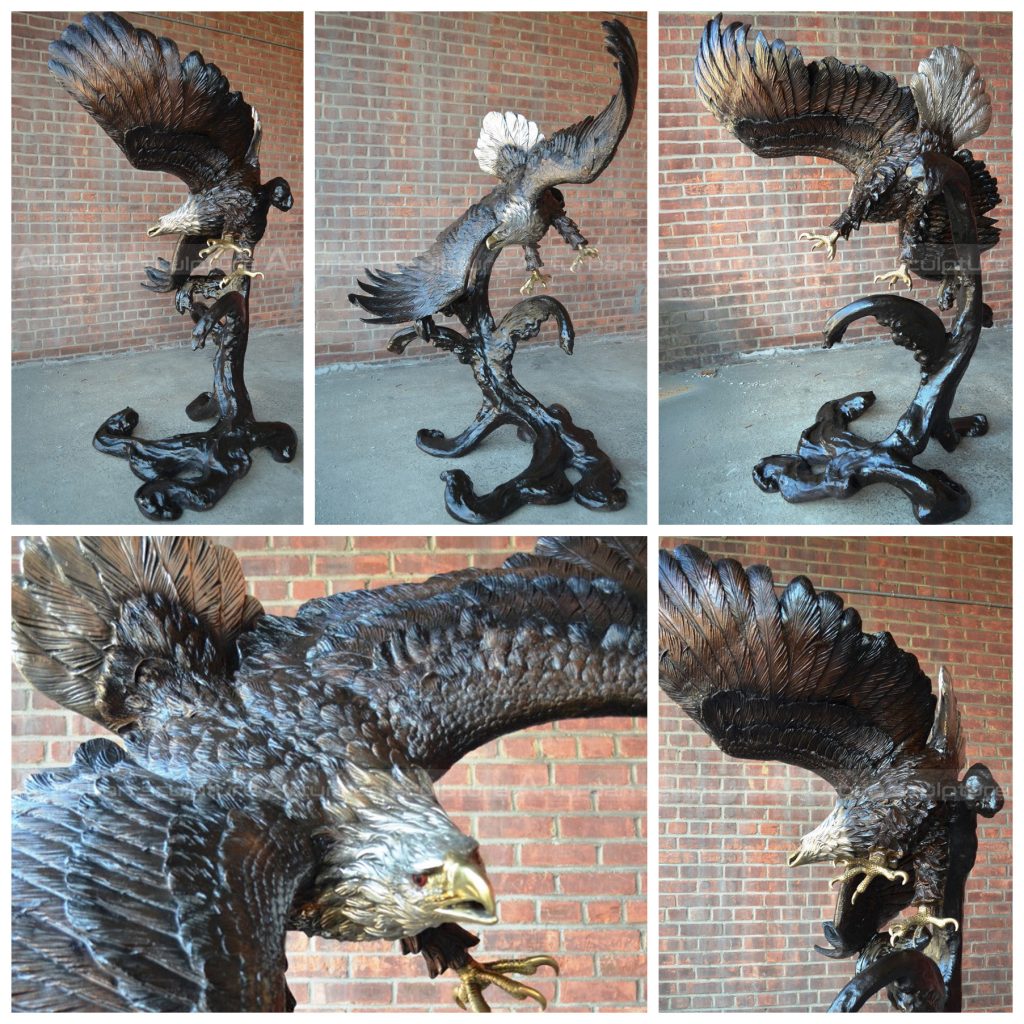 2. Production process
Step1 Design Communication:  You supply us with several photographs with dimensions.
Step 2 Project Consultation: Our team will make a production plan, according to your design, budget, delivery   time,  or any other service. Our final aim is to supply high quality and cost-saving   sculpture efficiently.
Step 3 Confirm Mold: We will make 1:1 clay or 3D mold,when finished clay mold,i will take photos for   your reference. The clay mold can modify any details till to your satisfaction.
Step 4 Carving and Polish: We will carving with natural marble according to clay mold. Then polished.
Step 5 Package: Strong wooden crate with waterproof and shockproof foam inside.
Send us your requirements now, we will reply to your email within 24 hours