1. Introduction of flying eagle sculpture
The eagle is a symbol of nobility, courage and freedom, and is a popular image in many cultures. Eagle
sculpture, as an art form to express this image, not only has high artistic value, but also has profound
significance. The form of eagle sculpture is often imaginative and creative. Some eagle sculptures are
abstract, emphasizing dynamics and fluency; Others are very realistic, highlighting details and refinement.
The picture shows a flying eagle sculpture standing on the waves, holding a fish in its claws. Its shape is
not only dramatic, but also shows the strength and elegance of the eagle.
The flying eagle sculpture represents courage and freedom. The eagle is a powerful predator. It represents
the spirit of human pursuit of freedom and independence. In addition, the eagle is often used as a symbol
of courage and perseverance. Therefore, eagle sculpture is often used to decorate public places and offices
to stimulate people's enthusiasm and confidence.
Antique Bronze Eagle Statue also has the significance of cultural heritage. Eagles have different symbolic
meanings in different cultures. For example, in American Indian tribes, eagles are regarded as sacred birds.
Therefore, as an important part of culture and art, eagle sculpture can convey the values and beliefs of different
cultures. Arturban has many years of experience and professional skills, and can provide customers with
high-quality customized eagle sculptures. In addition, the materials we use are environmentally friendly and
durable, ensuring the quality and life of the sculpture.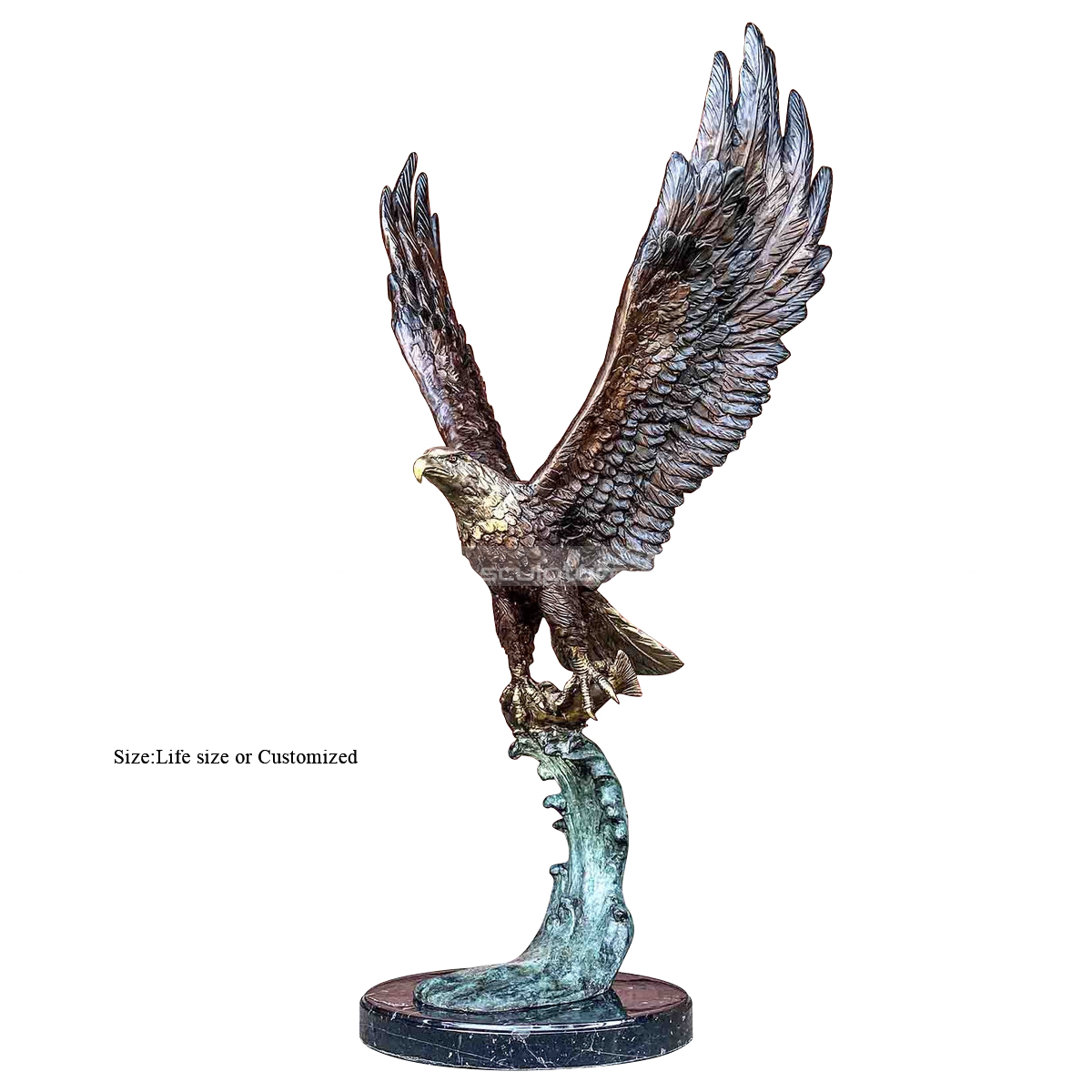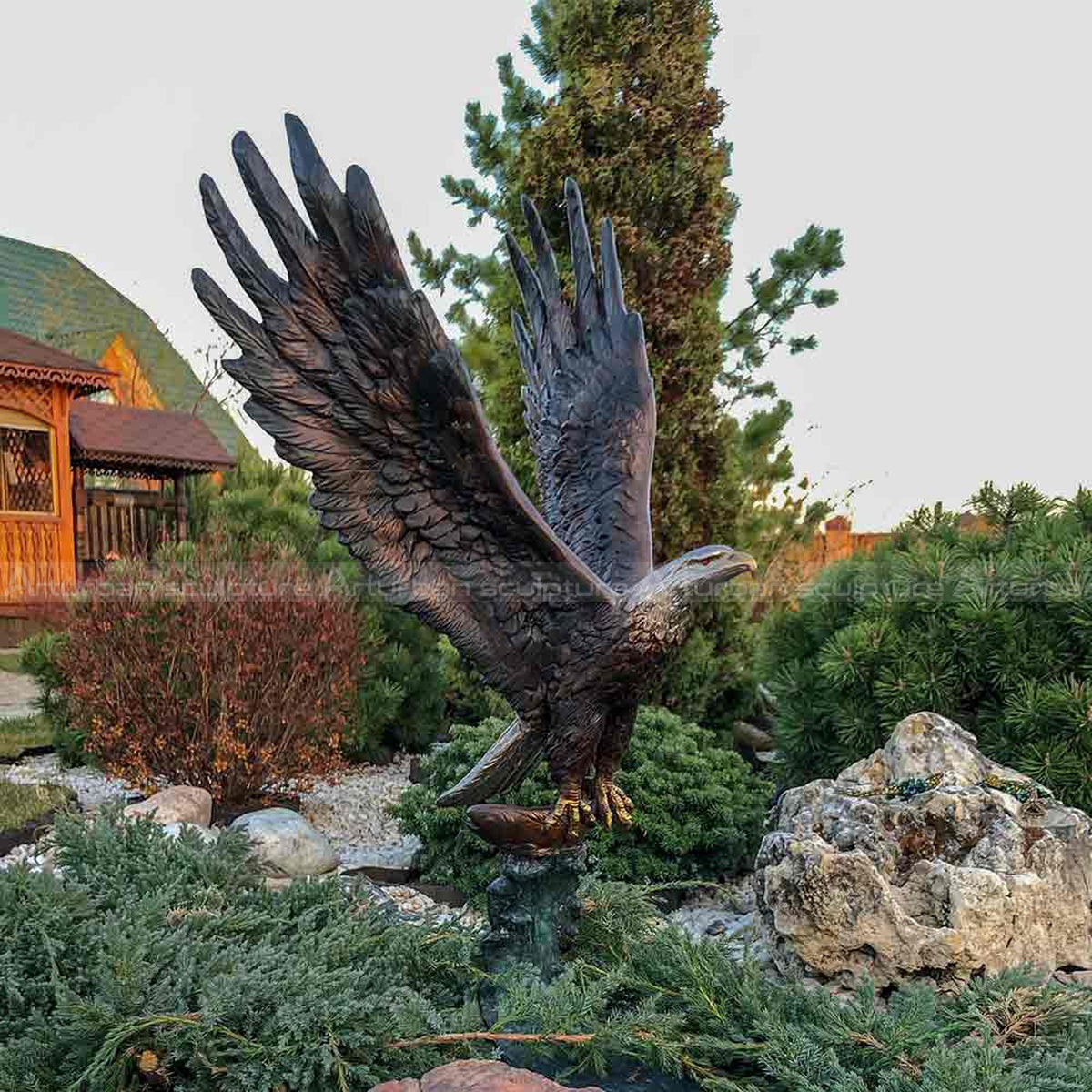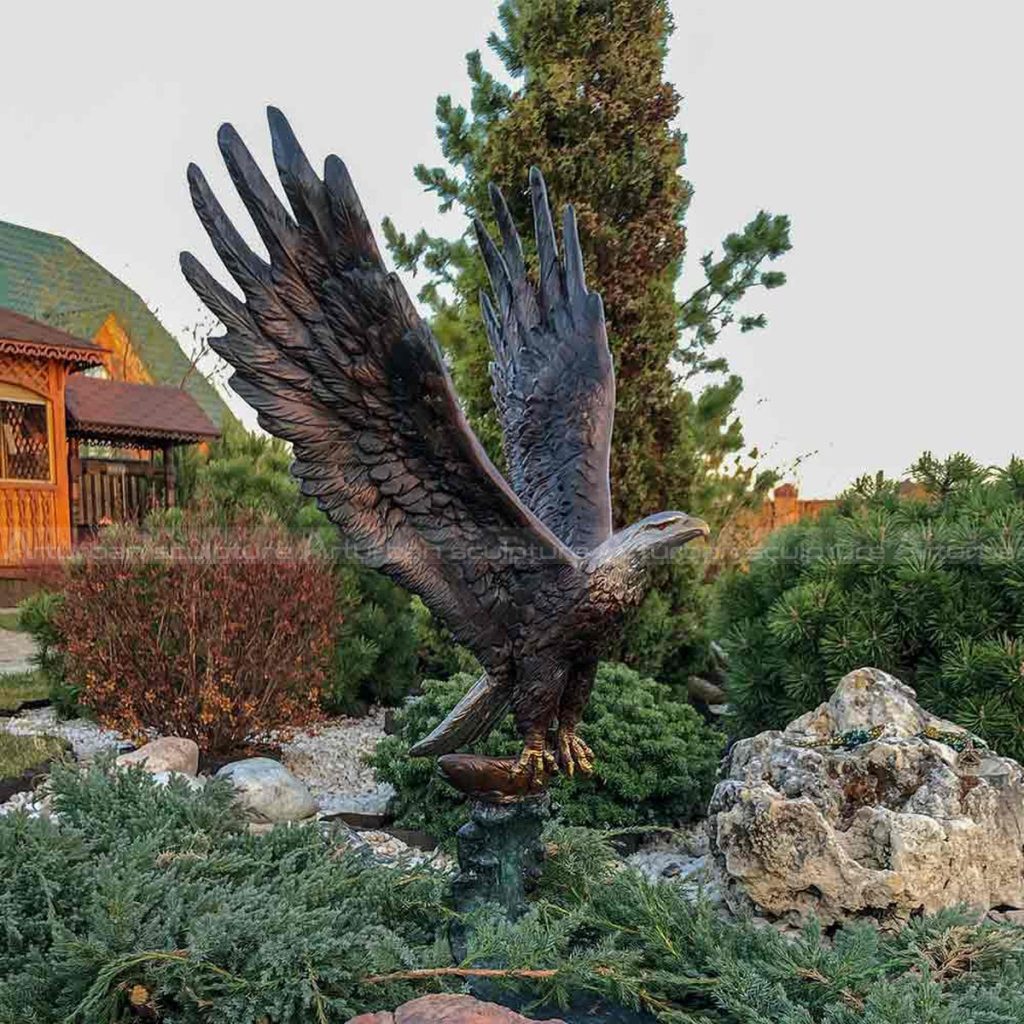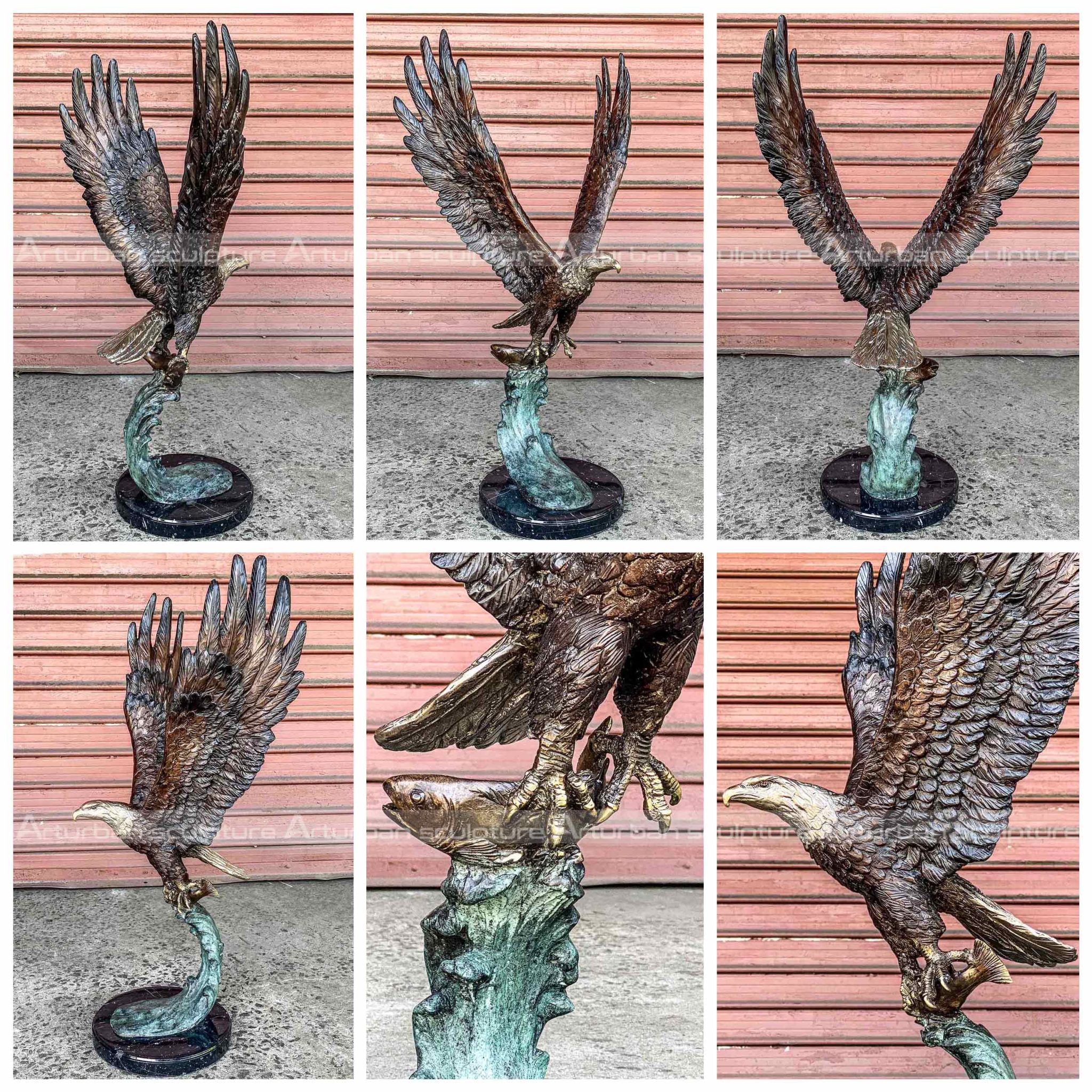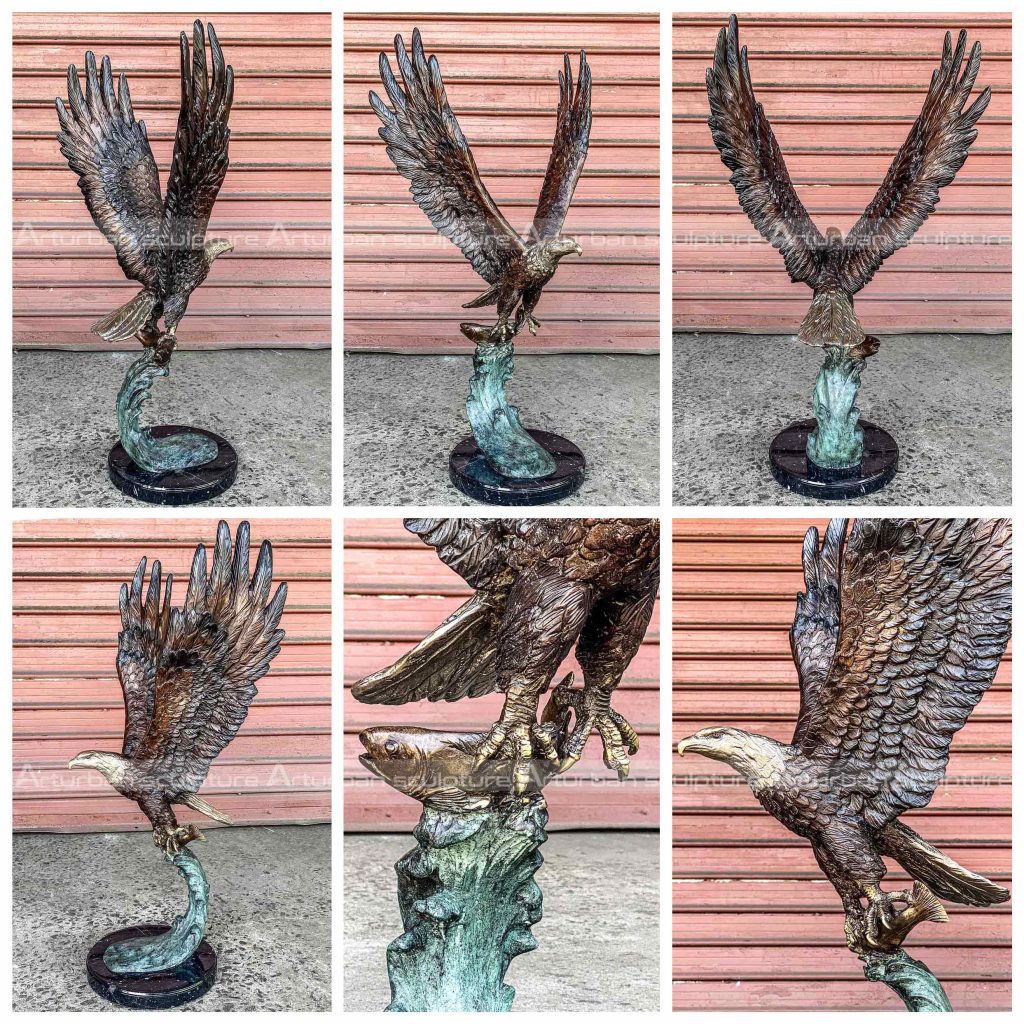 2. Production process of flying eagle sculpture
Step1 Design Communication:  You supply us with several photographs with dimensions.
Step 2 Project Consultation: Our team will make a production plan, according to your design, budget, delivery   time,  or any other service. Our final aim is to supply high quality and cost-saving   sculpture efficiently.
Step 3 Confirm Mold: We will make 1:1 clay or 3D mold,when finished clay mold,i will take photos for   your reference. The clay mold can modify any details till to your satisfaction.
Step 4 Carving and Polish: We will carving with natural marble according to clay mold. Then polished.
Step 5 Package: Strong wooden crate with waterproof and shockproof foam inside.
Send us your requirements now, we will reply to your email within 24 hours