1. Introduction of large bronze eagle statue
This is a large bronze eagle statue. On April 30, 2016, the unveiling ceremony of Bronze Eagle, Globe and Anchor of Ocean Park
Museum was held in Lejeune Memorial Garden in Jacksonville, North Carolina. The unveiling ceremony of these sculptures aims
to pay tribute to the outstanding men and women of the Carolina Marine Corps, who have prepared themselves through training
to defend freedom for their country and the world.
The appearance of these Bronze sculpture is amazing. The bronze eagle spreads its wings and flies high, conveying a symbol of freedom,
bravery, and strength. The Globe symbolizes global connectivity and cultural exchanges, presenting the diversity and vastness of the
world. And anchors symbolize stability and safety, demonstrating the important role of the Marine Corps in defending the ocean.
These Large Eagle Statues for Sale have played a prominent role in decoration. They add an artistic atmosphere to gardens and museums,
providing visitors with opportunities to interact and immerse themselves in art. These sculptures also allow people to better understand
and appreciate the value and contribution of the Marine Corps through their expressive images and details.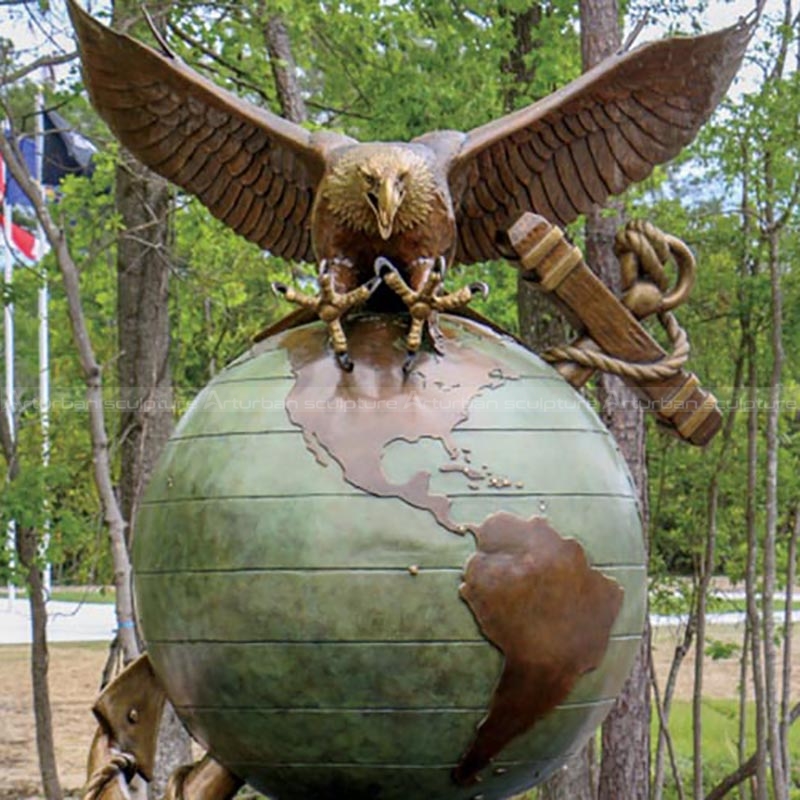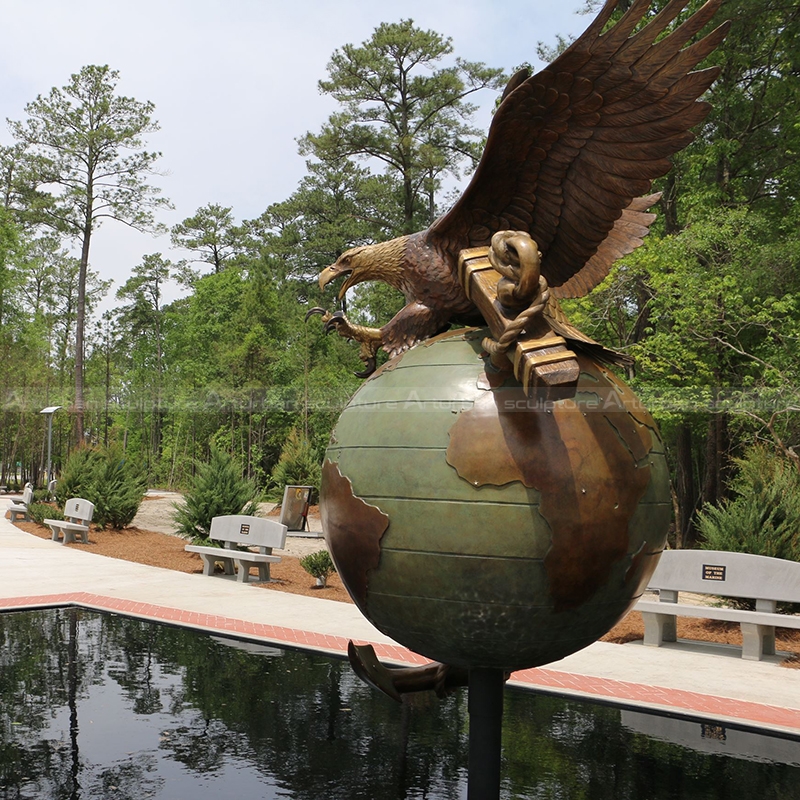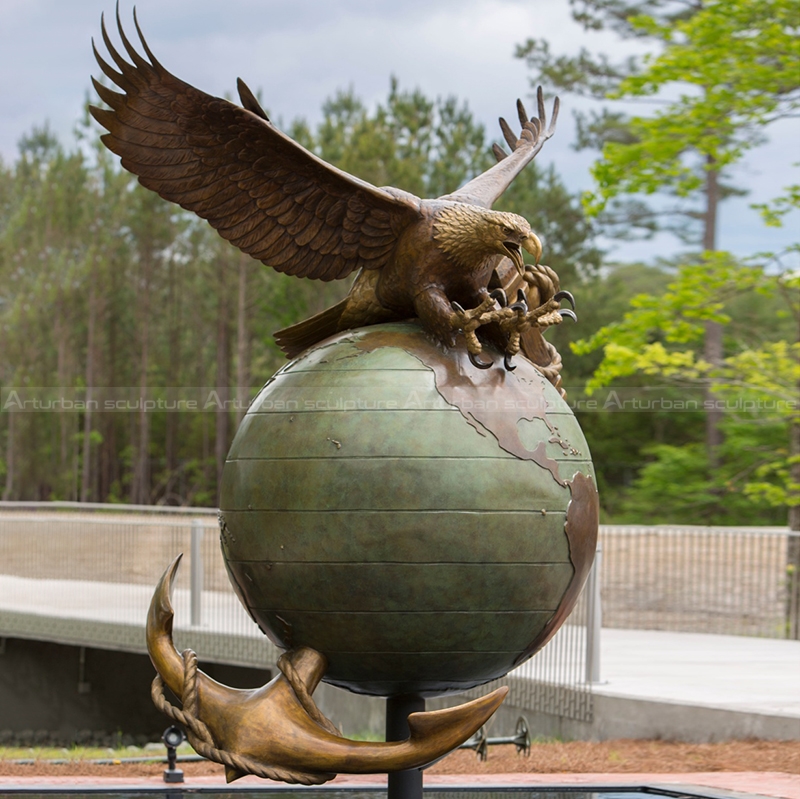 2. Production process
Step1 Design Communication:  You supply us with several photographs with dimensions.
Step 2 Project Consultation: Our team will make a production plan, according to your design, budget, delivery time,
or any other service. Our final aim is to supply high quality and cost-saving   sculpture efficiently.
Step 3 Confirm Mold: We will make 1:1 clay or 3D mold,when finished clay mold,i will take photos for   your reference.
The clay mold can modify any details till to your satisfaction.
Step 4 Carving and Polish: We will carving with natural marble according to clay mold. Then polished.
Step 5 Package: Strong wooden crate with waterproof and shockproof foam inside.
Send us your requirements now, we will reply to your email within 24 hours