1. Introduction of Geometric Fox Sculpture
This is a geometric fox sculpture. Fox is a kind of mammal, similar in shape to cat, and is a kind of
spiritual animal. Foxes are naturally charming and easy to get the love they want, so the shape of
foxes implies happy love. The stainless steel geometric fox sculpture is popular because of its cute
and interesting shape. Stainless steel geometric fox animal sculpture is a common sculpture, it is
a kind of stainless steel sculpture. Each stainless steel animal sculpture has special significance.
Before customizing the stainless steel geometric fox animal sculpture, first determine the final
shape of the sculpture.
This stainless steel geometric fox sculpture is very beautiful. It squats on the ground and its tail hangs
naturally on one side. The orange hair behind it is in sharp contrast with the white hair on the chest.
The black feet are like wearing a pair of boots. It leans its ears as if it is listening. Such a lovely image
can't help but touch it and feel it's cute and obedient. This sculpture is very popular whether it is placed
in home decoration or shopping malls. Animals are our friends. We often see all kinds of lovely animals.
They bring great joy to our life and are an indispensable part of our life. If all kinds of animal sculptures
are very popular, if you want to customize various animal sculptures, you can contact us at any time for more details.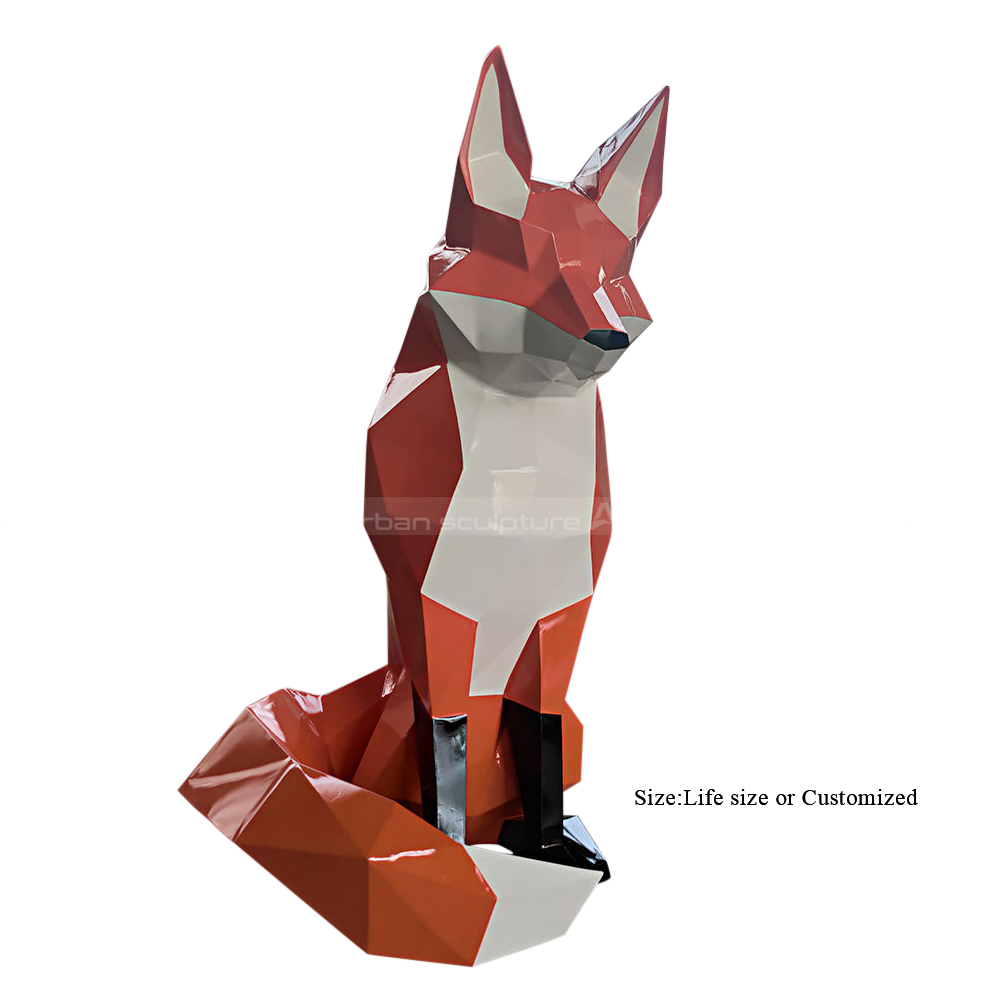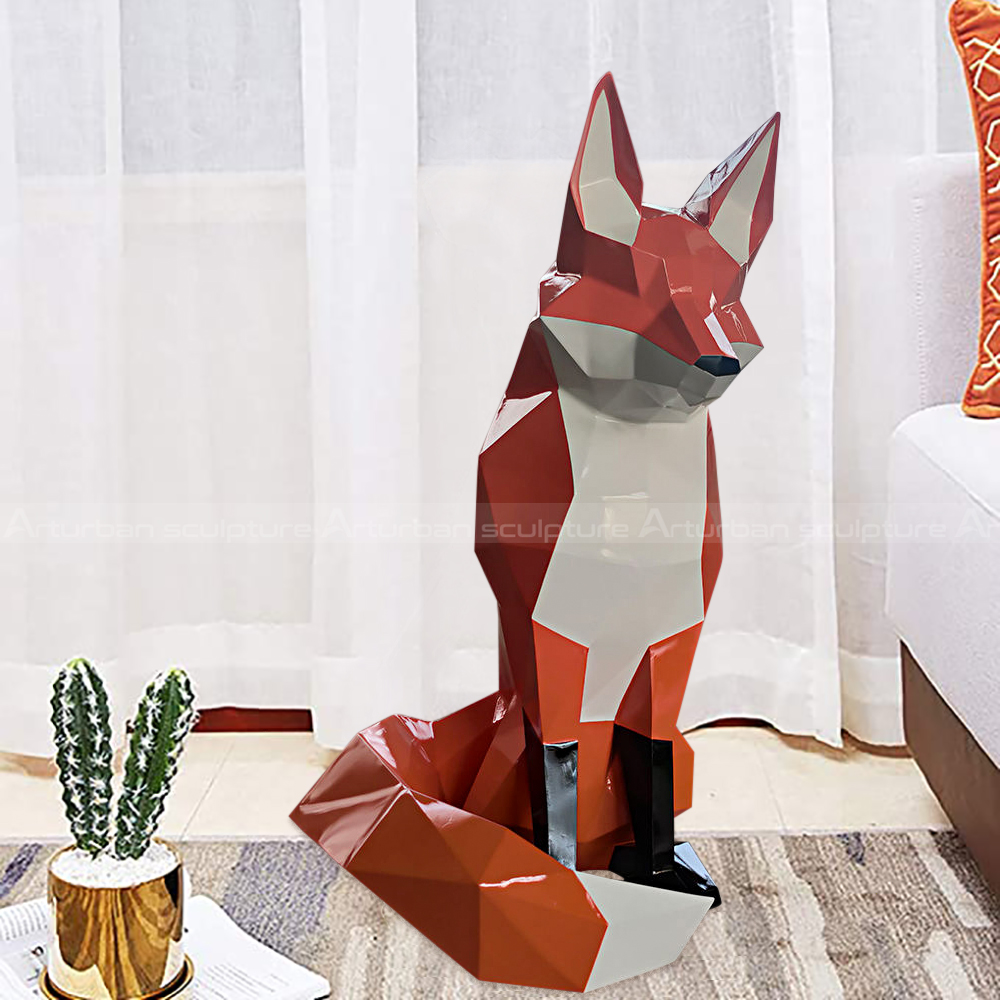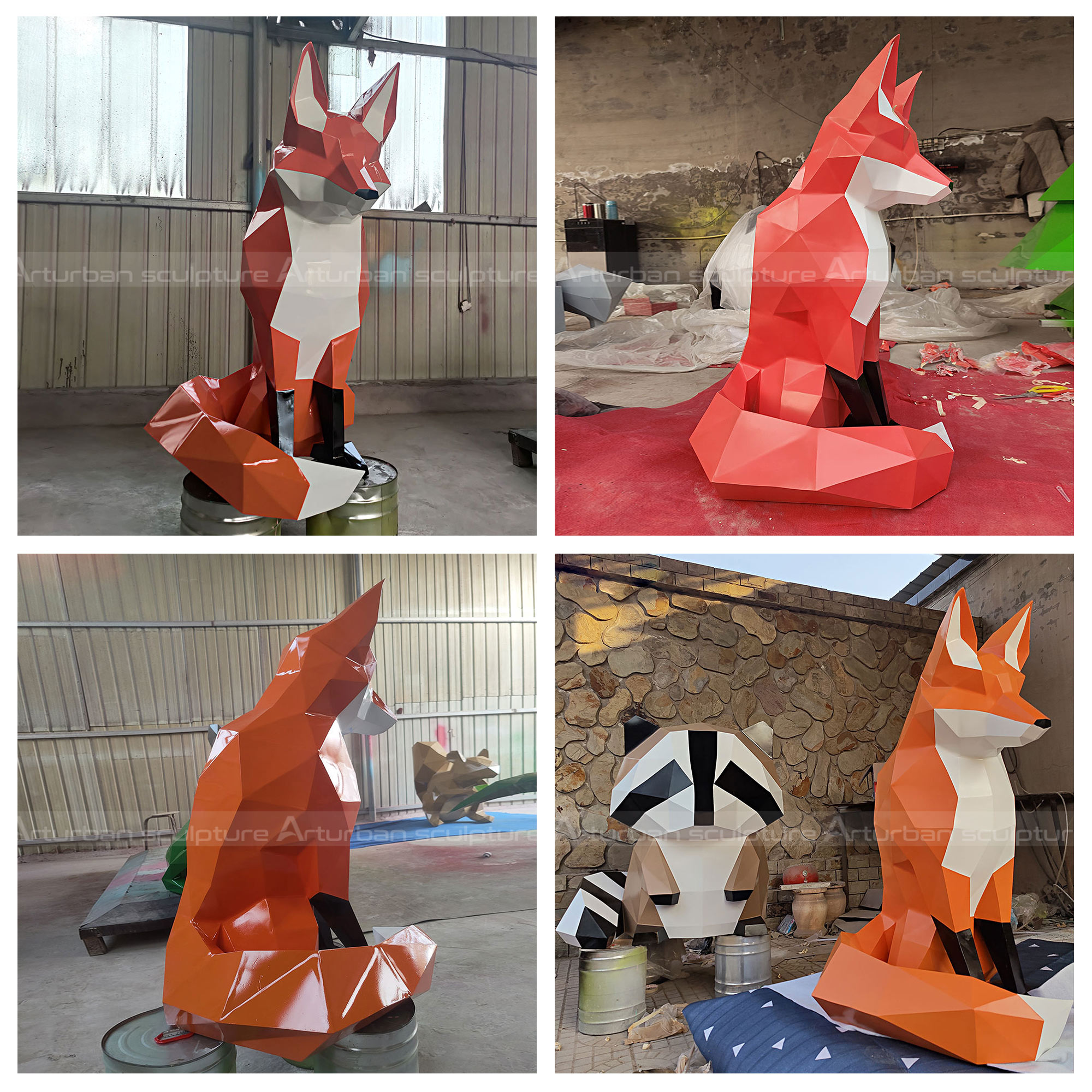 2. Production process of sitting rabbit statue
Step1 Design Communication:  You supply us with several photographs with dimensions.
Step 2 Project Consultation: Our team will make a production plan, according to your design, budget, delivery   time,  or any other service. Our final aim is to supply high quality and cost-saving   sculpture efficiently.
Step 3 Confirm Mold: We will make 1:1 clay or 3D mold,when finished clay mold,i will take photos for   your reference. The clay mold can modify any details till to your satisfaction.
Step 4 Carving and Polish: We will carving with natural marble according to clay mold. Then polished.
Step 5 Package: Strong wooden crate with waterproof and shockproof foam inside.
Send us your requirements now, we will reply to your email within 24 hours