1. Introduction of bronze turtle sculpture
This is a bronze turtle sculpture. The turtle is one of the oldest living reptiles. It has a very hard shell on its back,
which makes it look clumsy and heavy. But don't underestimate its shell. It can save lives at a critical moment.
When it is attacked, it will immediately retract its head, tail and limbs into its shell. No matter how fierce the
animal is, it has no way. This lifelike turtle sculpture shows us that it has a prismatic texture on its convex shell,
a small tail behind it, slowly crawling limbs, and its long neck always keeps a cool and impressive look.
The bronze turtle sculpture is used the traditional wax loss method, and the exquisite sculpture technique made
the details of the tortoise's shell, limbs and head lifelike. The bronze color makes the whole sculpture more elegant,
adding artistic temperament. And the tortoise is a very auspicious sculpture. It has the meaning of auspiciousness
and longevity, and many people use it as home decoration. We support the customization of various bronze animal
sculptures, which can be placed on various occasions. If you are looking for high-quality sculpture works, you can
contact us at any time for more details.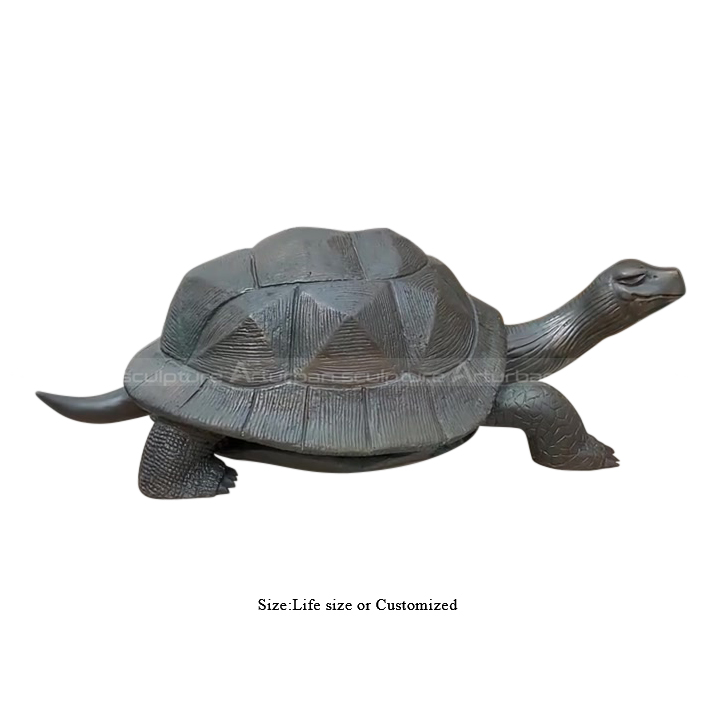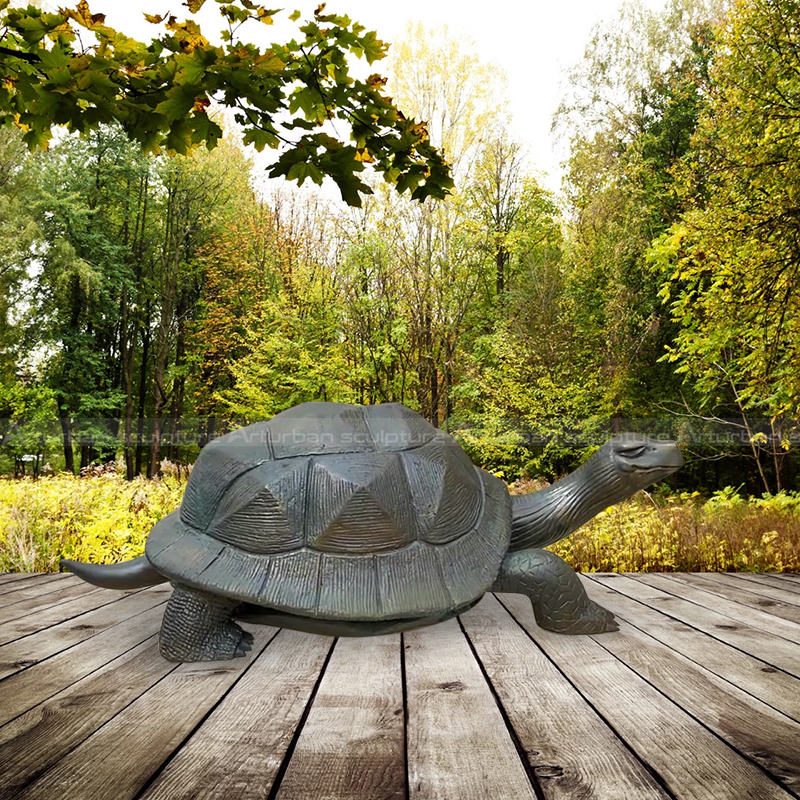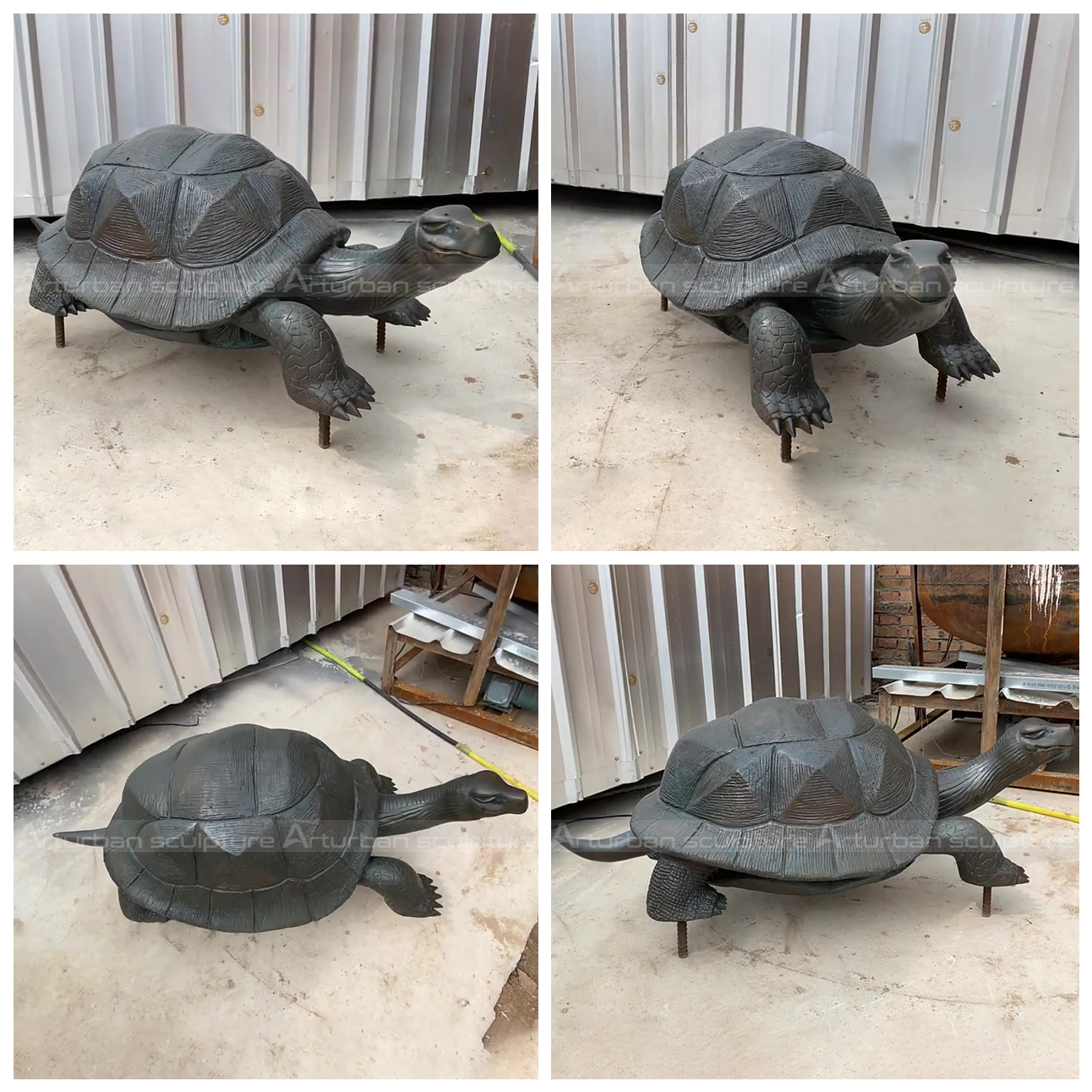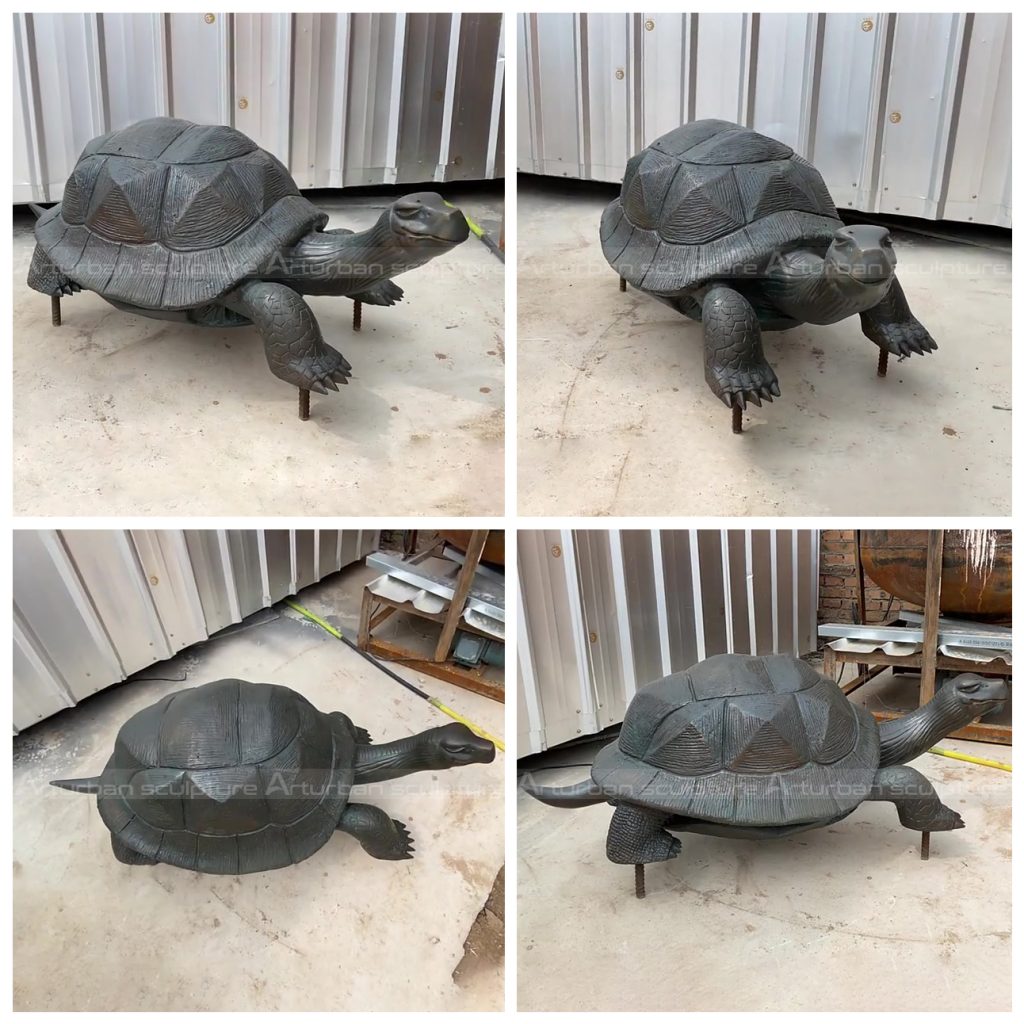 2. Production process
Step1 Design Communication:  You supply us with several photographs with dimensions.
Step 2 Project Consultation: Our team will make a production plan, according to your design, budget, delivery   time,  or any other service. Our final aim is to supply high quality and cost-saving   sculpture efficiently.
Step 3 Confirm Mold: We will make 1:1 clay or 3D mold,when finished clay mold,i will take photos for   your reference. The clay mold can modify any details till to your satisfaction.
Step 4 Carving and Polish: We will carving with natural marble according to clay mold. Then polished.
Step 5 Package: Strong wooden crate with waterproof and shockproof foam inside.
Send us your requirements now, we will reply to your email within 24 hours