1. Introduction of bronze crocodile sculpture
This life-size bronze crocodile sculpture looks very irascible. Its fierce appearance may make children shy away,
but it still can't stop curiosity about its unique shape. Crocodile is a carnivorous egg-laying vertebrate reptile. It
is the oldest reptile in the same era as dinosaurs more than 200 million years ago, and is also one of the most
primitive animals that have survived so far. Therefore, the crocodile sculpture is more like a teaching book to
let more people know it and its image, which virtually increases people's knowledge.
This bronze crocodile sculpture is to immediately turn around and attack it when it is crawling under the interference
of the dangerous factors around it, as if it will bite the enemy in the next moment. The mouth of this sculpture is very
large, and its sharp teeth can be clearly seen. It has hard fins behind it, and its body has natural checkered lines. It is
hard and shiny, and looks very strong. No animal can hurt it. This lifelike bronze crocodile sculpture is a very bright
presence in gardens, zoos, botanical gardens and other places. Our Arturban sculpture casting supports the customization
of various animal sculptures. If you like this sculpture or you are interested in other sculptures, you can contact us at any
time for more details.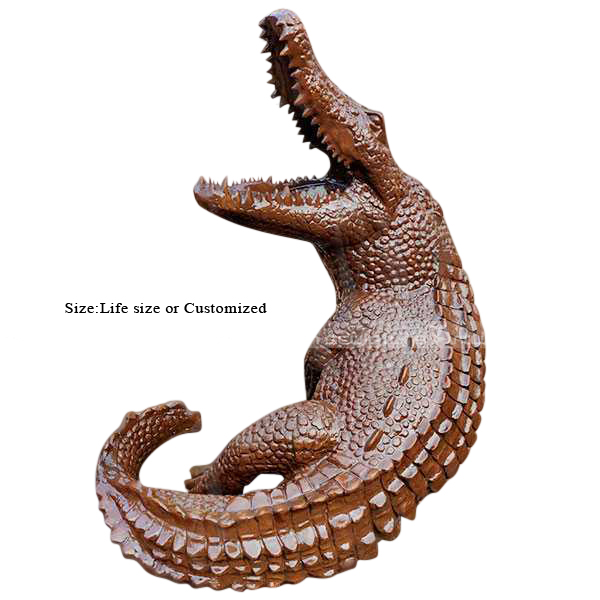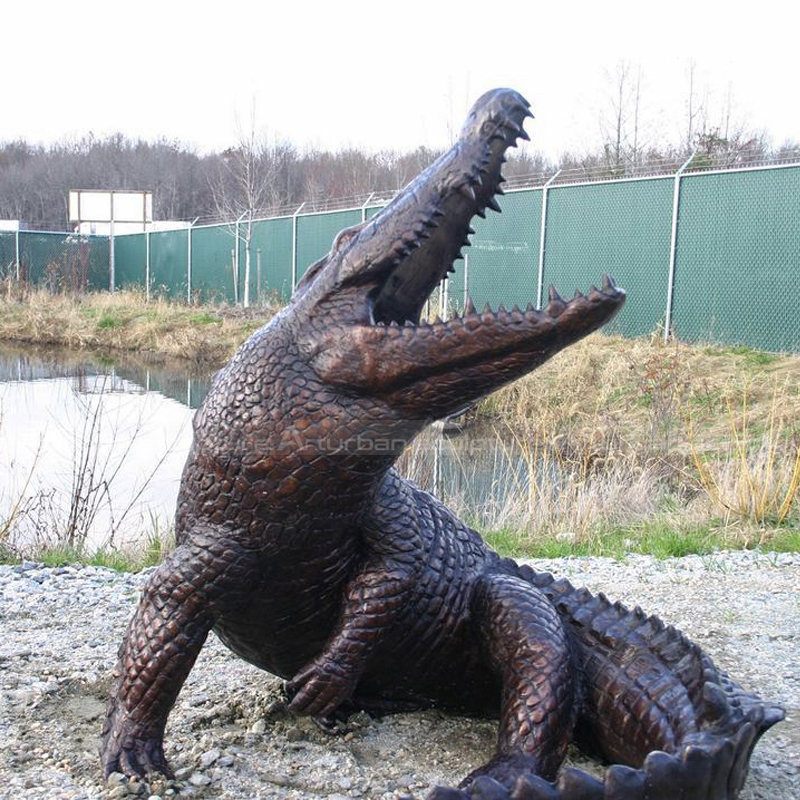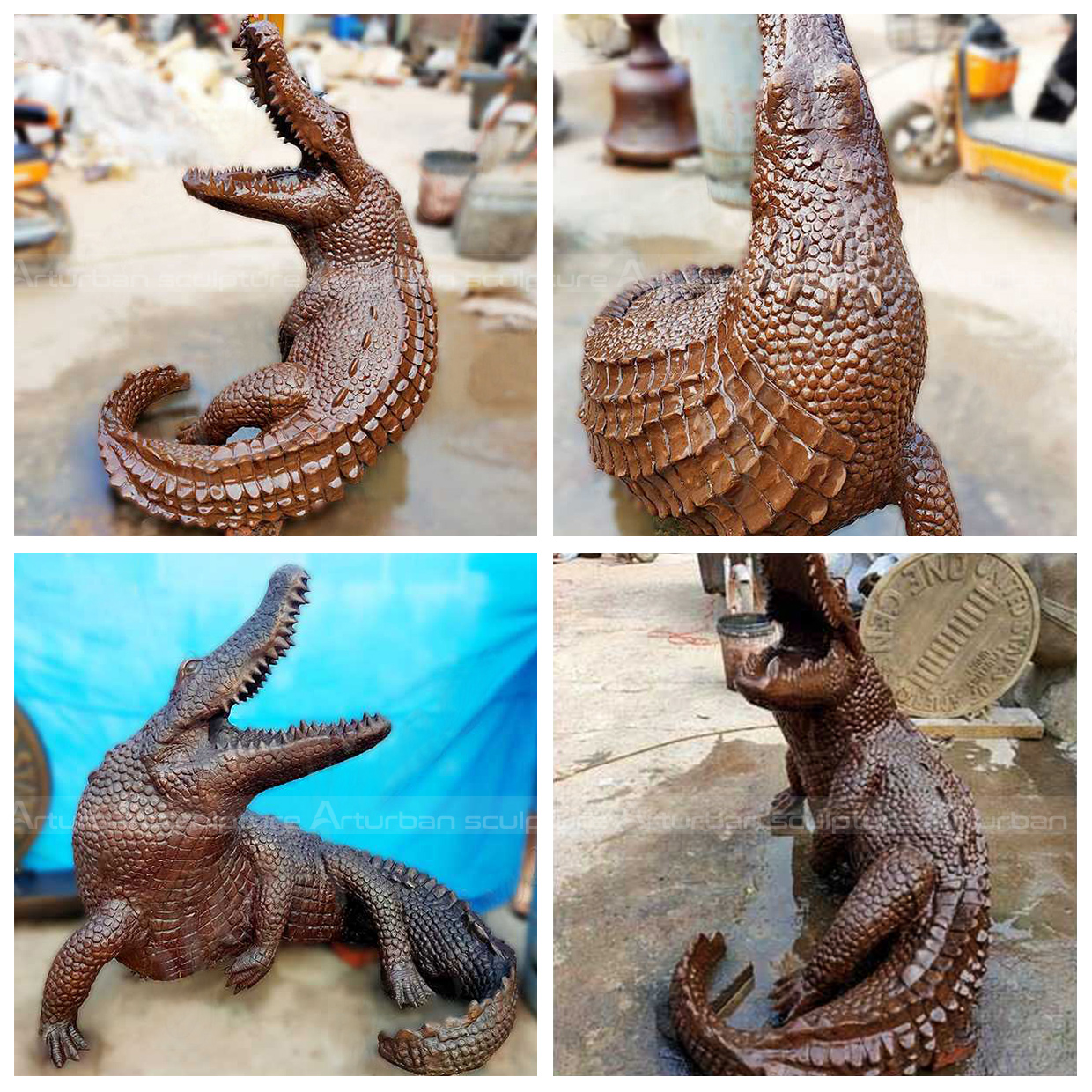 2. Production process of sitting rabbit statue
Step1 Design Communication:  You supply us with several photographs with dimensions.
Step 2 Project Consultation: Our team will make a production plan, according to your design, budget, delivery   time,  or any other service. Our final aim is to supply high quality and cost-saving   sculpture efficiently.
Step 3 Confirm Mold: We will make 1:1 clay or 3D mold,when finished clay mold,i will take photos for   your reference. The clay mold can modify any details till to your satisfaction.
Step 4 Carving and Polish: We will carving with natural marble according to clay mold. Then polished.
Step 5 Package: Strong wooden crate with waterproof and shockproof foam inside.
Send us your requirements now, we will reply to your email within 24 hours