1. Introduction of golden bull of wall street
This is a golden bull of wall street. It has one front foot raised and one front foot stepped on the rock and
has a sharp angle on its head. It looks majestic and very attractive. The bronze ox sculpture also has a very
auspicious meaning. People in the business world like it very much. It not only means that business is smooth,
but also has the meaning of prosperity. Prosperity in geomantic omen turns fortune into evil, implying good
luck. In stock market, finance and real estate, it is also known as the symbol of "bull market". We also often
see bronze bull sculptures in our life, the most classic of which is the bronze bull sculpture on Wall Street, but
we also often see bronze bull sculptures of various postures in outdoor gardens.
This golden bull of wall street is shaped by the traditional wax loss method. It vividly portrays the image of the
bronze bull, and the details of its horn, bow and body structure are very vivid. The available materials of bronze
ox sculpture are not only brass, but also bronze, copper, etc. The process used is not only casting, but also coloring,
gilding, gilding, gilding, etc. If you like the bronze bull sculpture as your garden decoration, you can contact us at
any time for detailed information.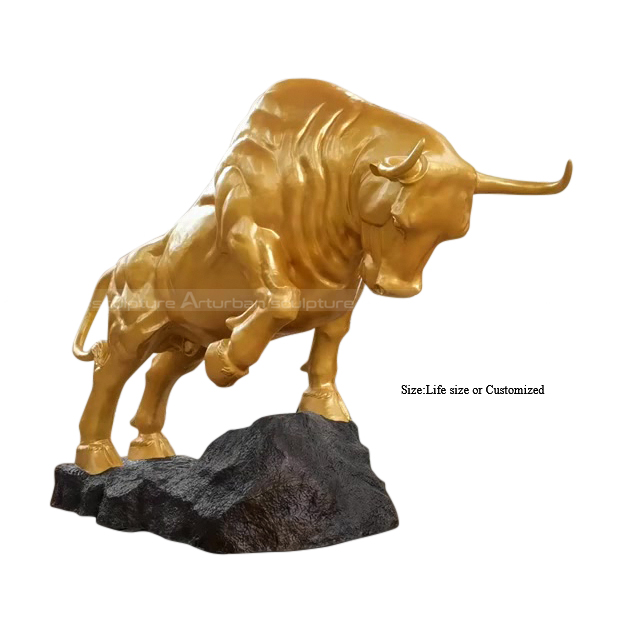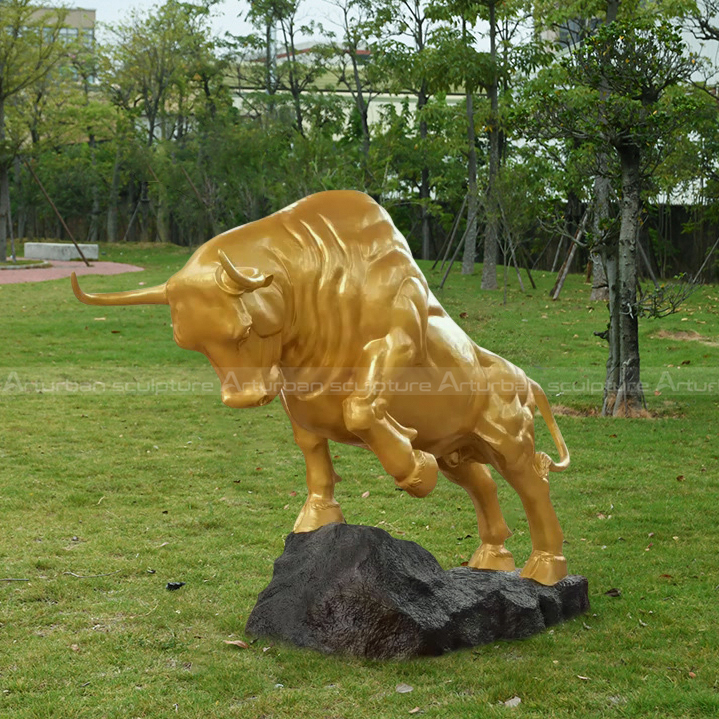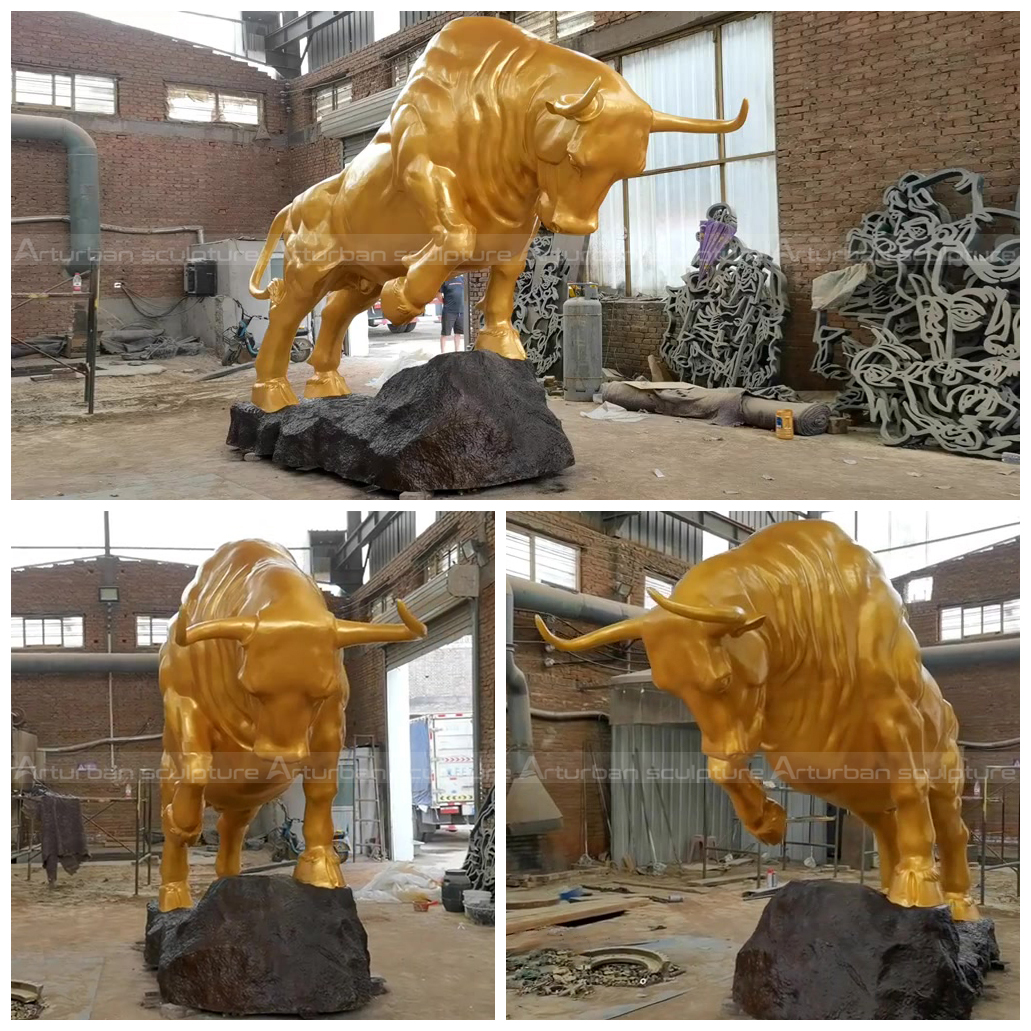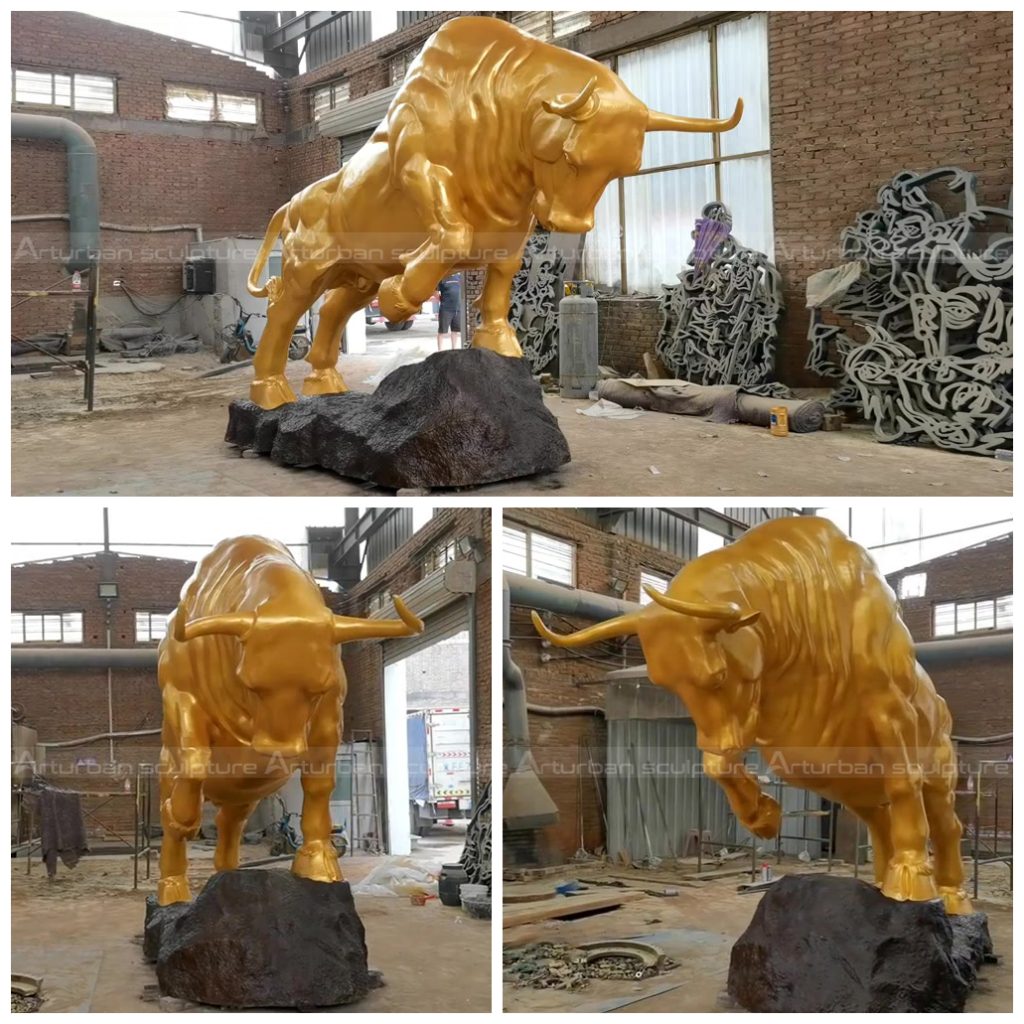 2. Production process
Step1 Design Communication:  You supply us with several photographs with dimensions.
Step 2 Project Consultation: Our team will make a production plan, according to your design, budget, delivery   time,  or any other service. Our final aim is to supply high quality and cost-saving   sculpture efficiently.
Step 3 Confirm Mold: We will make 1:1 clay or 3D mold,when finished clay mold,i will take photos for   your reference. The clay mold can modify any details till to your satisfaction.
Step 4 Carving and Polish: We will carving with natural marble according to clay mold. Then polished.
Step 5 Package: Strong wooden crate with waterproof and shockproof foam inside.
Send us your requirements now, we will reply to your email within 24 hours