1. Introduction of outdoor griffin statue
This is a bronze outdoor griffin statue with strange shape. It has the body of a lion and the head, beak and
wings of an eagle. Because the lion and the eagle dominate the land and the sky respectively, the griffin is
regarded as a symbol of power and dignity. Griffin is called "Homa" in Persian mythology and its image is
used as sculpture and symbol in the court. In the architectural design, the griffin usually appears in the form
of a mythical beast with four feet, a pair of wings, a leopard head or an eagle head, and a wolf tail behind it.
This outdoor griffin statue has very delicate details, and its image is lifelike. Its wings are very large after expansion,
showing its powerful momentum. It has horns on its head, which reminds us of the devil's horn. Its two hind legs
stood on the ground, two forelegs one with a key and the other with a shield. The hawk-like mouth roared fearfully.
This sculpture is very suitable for decoration at the door or in front of the building. It stands at the door like a divine
beast. Guarding and protecting the surroundings from evil factors. We support the customization of various sculptures,
and welcome your consultation.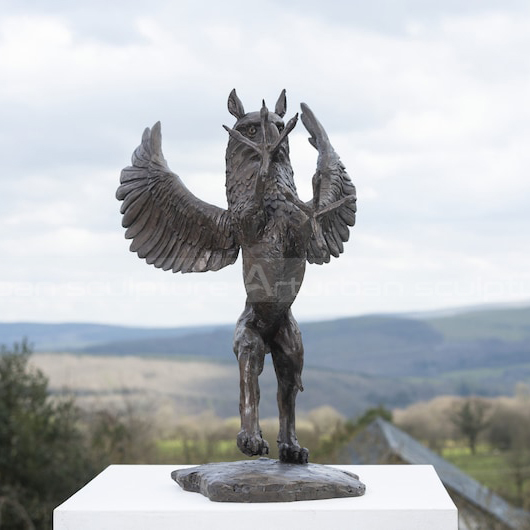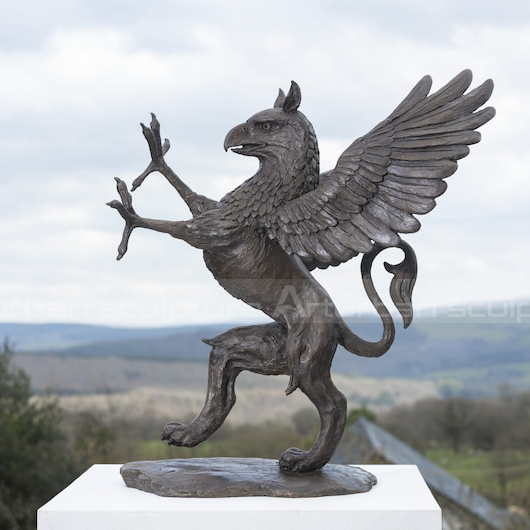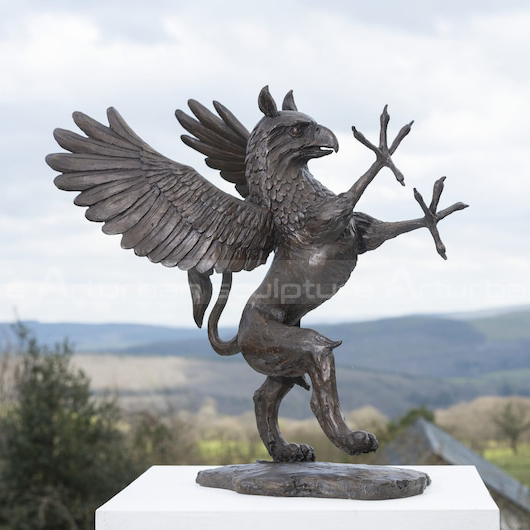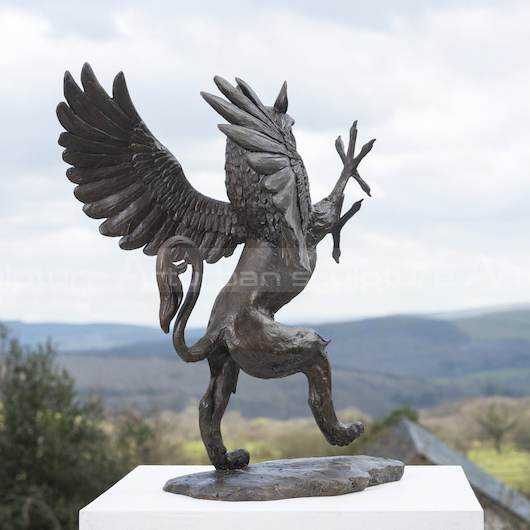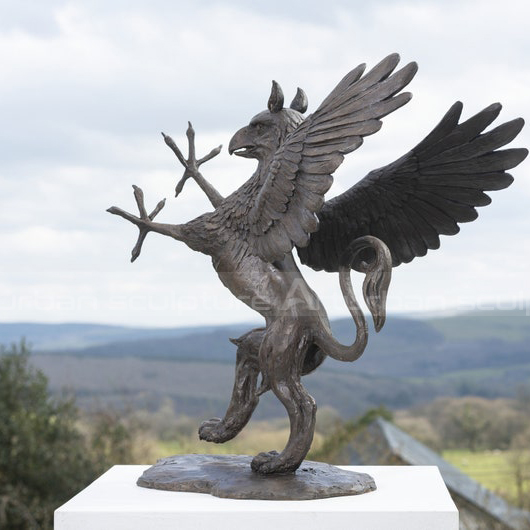 2. Production process of outdoor griffin statue
Step1 Design Communication:  You supply us with several photographs with dimensions.
Step 2 Project Consultation: Our team will make a production plan, according to your design, budget, delivery   time,  or any other service. Our final aim is to supply high quality and cost-saving   sculpture efficiently.
Step 3 Confirm Mold: We will make 1:1 clay or 3D mold,when finished clay mold,i will take photos for   your reference. The clay mold can modify any details till to your satisfaction.
Step 4 Carving and Polish: We will carving with natural marble according to clay mold. Then polished.
Step 5 Package: Strong wooden crate with waterproof and shockproof foam inside.
Send us your requirements now, we will reply to your email within 24 hours