1. Introduction of large eagle statues for sale
The large eagle statues for sale is very striking. It vividly showcases the eagle's soaring momentum. It spreads its wings,
displaying a strong body, and its pointed mouth and sharp claws highlight the wild and powerful nature of the eagle. At
the same time, the base of the spray shaped sculpture also makes it more stable and adds more dynamic and aesthetic
elements to the eagle's wings.
The decorative function of the Flying Eagle Garden Sculpture is extensive. It can be used for the decoration of public places,
such as parks, squares, shopping malls, etc., and can also be used as a decoration for private collectibles. Its realistic form
and powerful momentum can create a strong visual impact, allowing people to feel the majesty and power of the eagle more,
while also enhancing the beauty and artistic atmosphere of the space.
The production advantages of bronze material also provide great help for the production of this type of sculpture. Bronze has
excellent ductility and plasticity, which can vividly display fine carving details. It also has good antioxidant properties, which
can maintain a good appearance effect for a long time, and even outdoors, it will not be greatly affected. In addition, the
production process of bronze is also very complex, requiring superb carving skills and exquisite casting techniques, so this
large bronze eagle sculpture also has high collection value.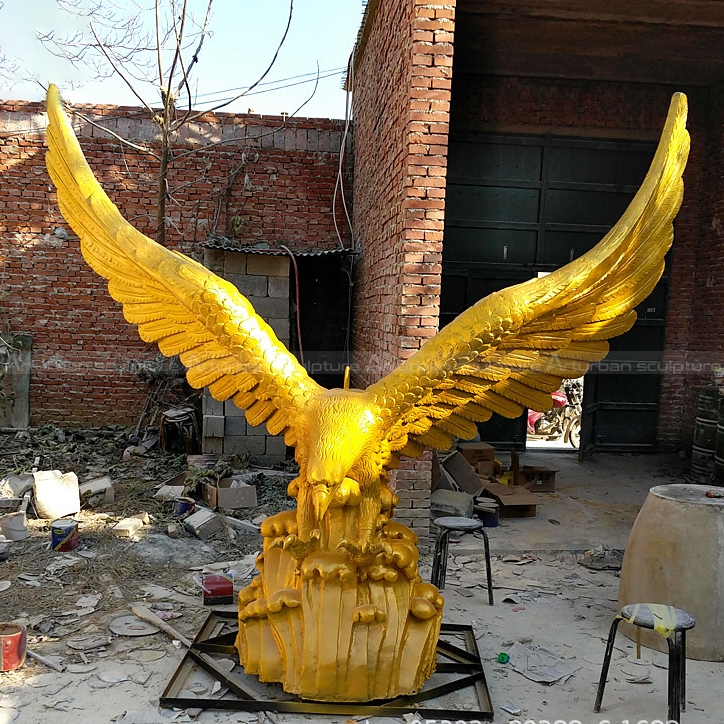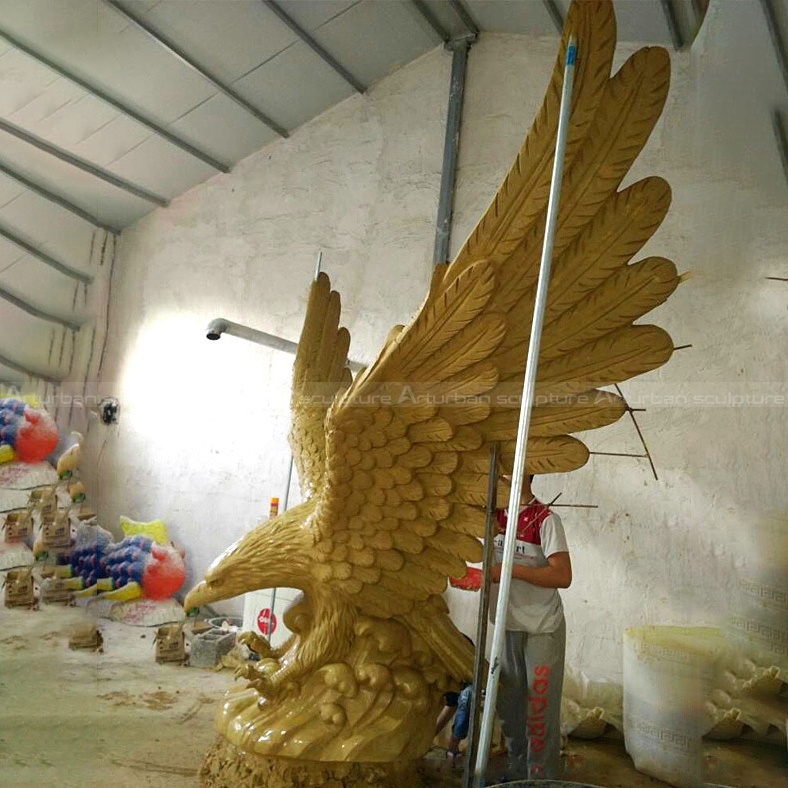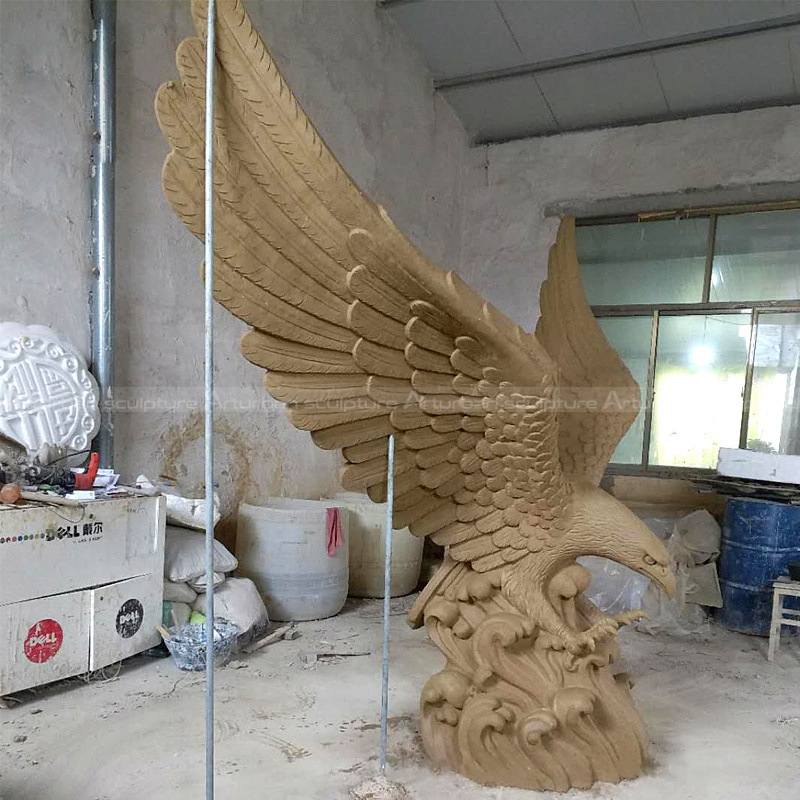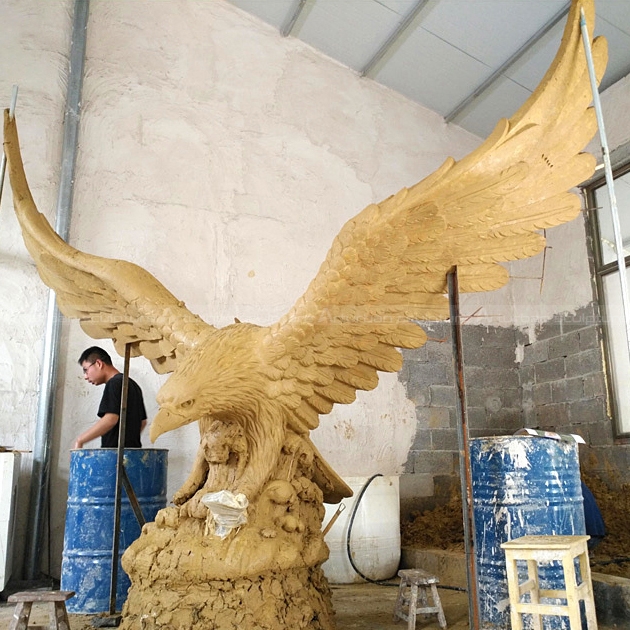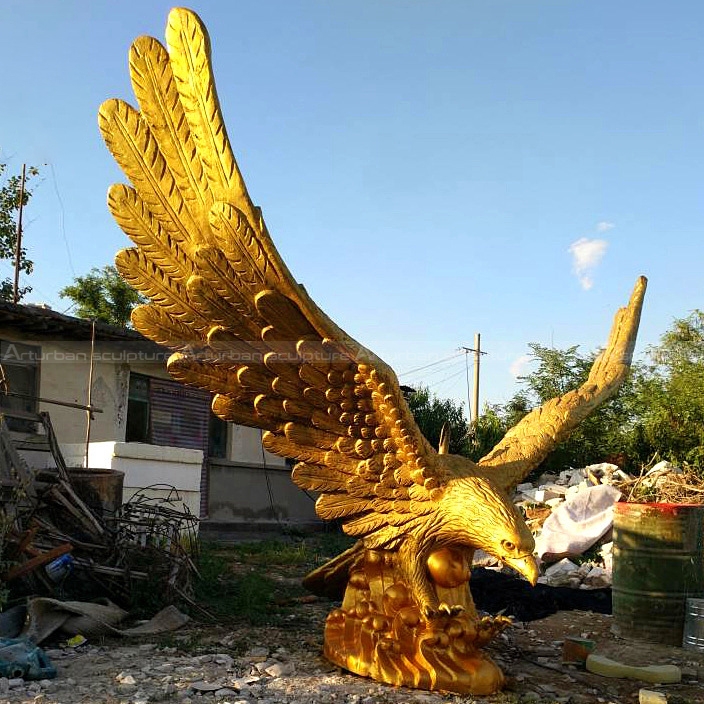 2. Production process
Step1 Design Communication:  You supply us with several photographs with dimensions.
Step 2 Project Consultation: Our team will make a production plan, according to your design, budget, delivery time,
or any other service. Our final aim is to supply high quality and cost-saving   sculpture efficiently.
Step 3 Confirm Mold: We will make 1:1 clay or 3D mold,when finished clay mold,i will take photos for   your reference.
The clay mold can modify any details till to your satisfaction.
Step 4 Carving and Polish: We will carving with natural marble according to clay mold. Then polished.
Step 5 Package: Strong wooden crate with waterproof and shockproof foam inside.
Send us your requirements now, we will reply to your email within 24 hours