1.Introduction of brass elephant pair
This is brass elephant pair. The elephant's trunk bends upward, like the action of spraying water. Its two big ears are like fans, as if there are wind when shaking. The fat body is like a wall, legs are like four pillars, and its skin has deep gullies, giving people a feeling of massiness and invincibility. Its two sharp teeth are like two blades, which are good weapons for them in fighting. Under the sculpture, there is a marble base with exquisite patterns, which adds an elegant artistic atmosphere to the sculpture. Whether it is placed at the door of the hotel, the company, the courtyard, various shopping malls or pedestrian streets, it is a very classic and meaningful art work.
This brass elephant pair are made of high-quality bronze and adopt wax-lost casting technology to capture the most exquisite carving details. An exquisite bronze sculpture can not only show your personality, but also integrate the details of exquisite works of art into your decoration. In life, elephants often appear in the form of fountains, spraying water with their noses to show vivid images. This group of elephant sculptures is not only a garden sculptures, but also as fountain sculptures to bring fun to your life. Moreover, elephant sculpture can not only let you enjoy the nature, but also let you enjoy the wild beauty of elephants. We also support the production of various forms of elephant sculptures, which can be placed on any occasion to add fun to your life.

2. Production Process of brass elephant pair
My artist will make 1:1 clay mold, when finished clay mold,  we will take photos for your reference, the clay mold can modify any details till to your satisfication with it. Then we go ahead to make statue. When finished statue, also we will take photos for your reference, after your satisfication, I will arrange packing and shipment. Arturban sculpture can make large elephant statue in bronze, marble, fiberglass, stainless steel. Our team will make a production plan, according to your design, budget, delivery time, or any other service. Our final aim is to supply high quality and cost-saving sculpture efficiently.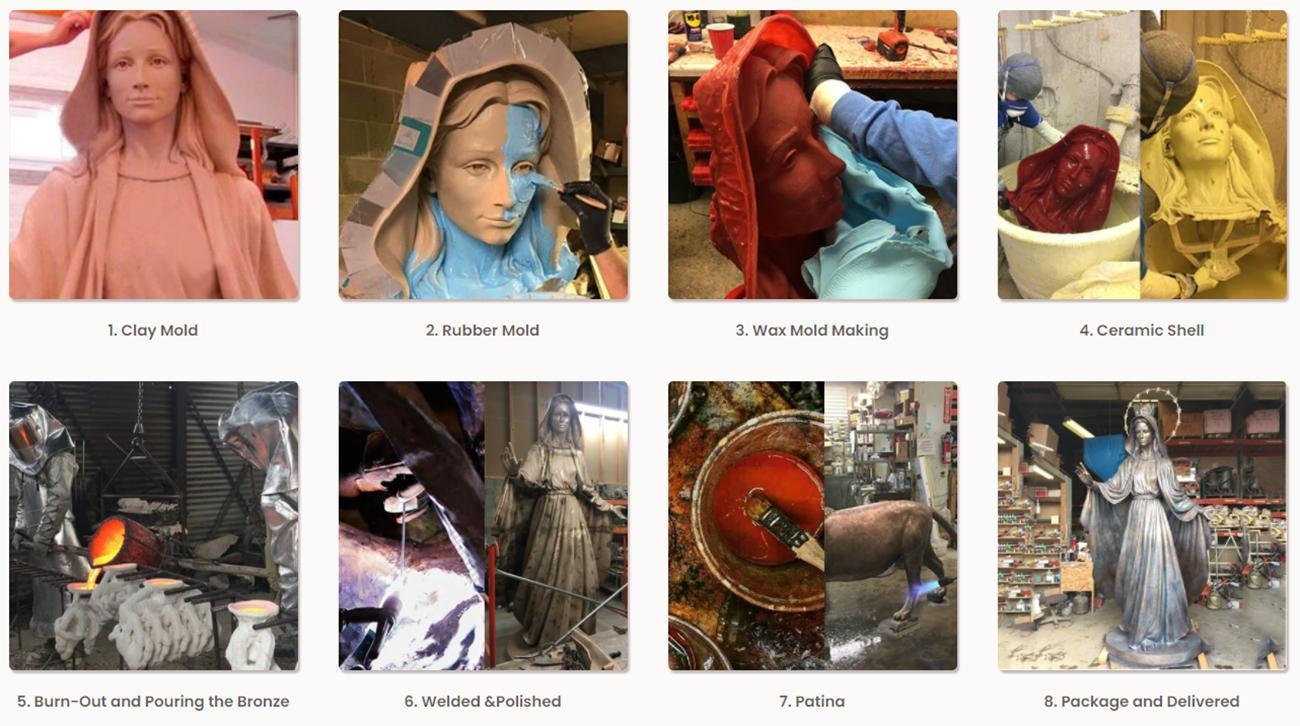 Send us your requirements now, we will reply to your email within 24 hours